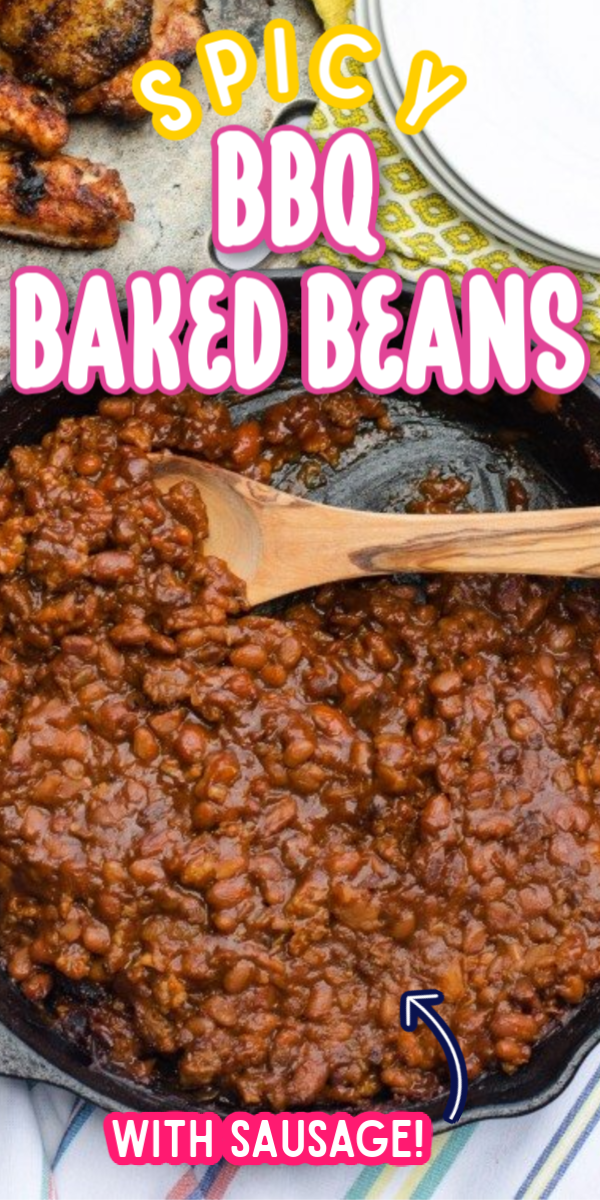 If you're looking for the best BBQ Baked Beans recipe, you've found it! These homemade barbecue beans are perfect for any summer gathering!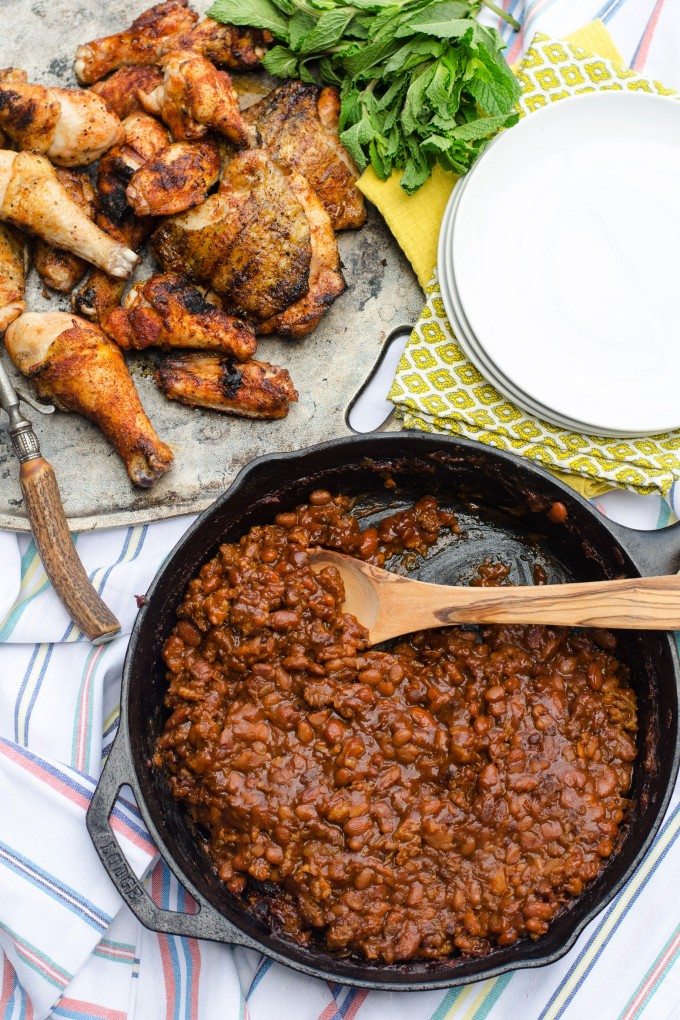 I have to admit, I have to give Dave credit. When we first got together, I wouldn't exactly say he ate a wide range of foods. However, as time went by, he gave more and more foods that he claimed not to like a second go. More often than not, he found that he liked most fish. Spinach. Chicken Salad and Potato Salad (as long as I'm the one to make them. He even eats peas now. He's not happy about it, but he eats them.
But I cannot get this guy on board with baked beans.
I LOVE baked beans. I have been known to eat them straight from the can, cold, just out of the fridge. It drives him crazy that I "eat like a hobo on a train."
I swear they are delicious that way.
I don't quite understand what it is that he doesn't like about them. Much like Sam I am in the book Green Eggs & Ham, I just cannot understand why someone wouldn't like baked beans. I suspect it has something to do with the sweet factor. He is weird about sweet side dishes. But Jonathan and I both like them, and I hate having to give something up that I like. So I set out to make some baked beans that even he would like.
Happy to say that I succeeded. Not only did he eat them, he actually complimented them.
In true form, I stood at the stove and ate them straight out of the pan. Some habits are just too hard to break.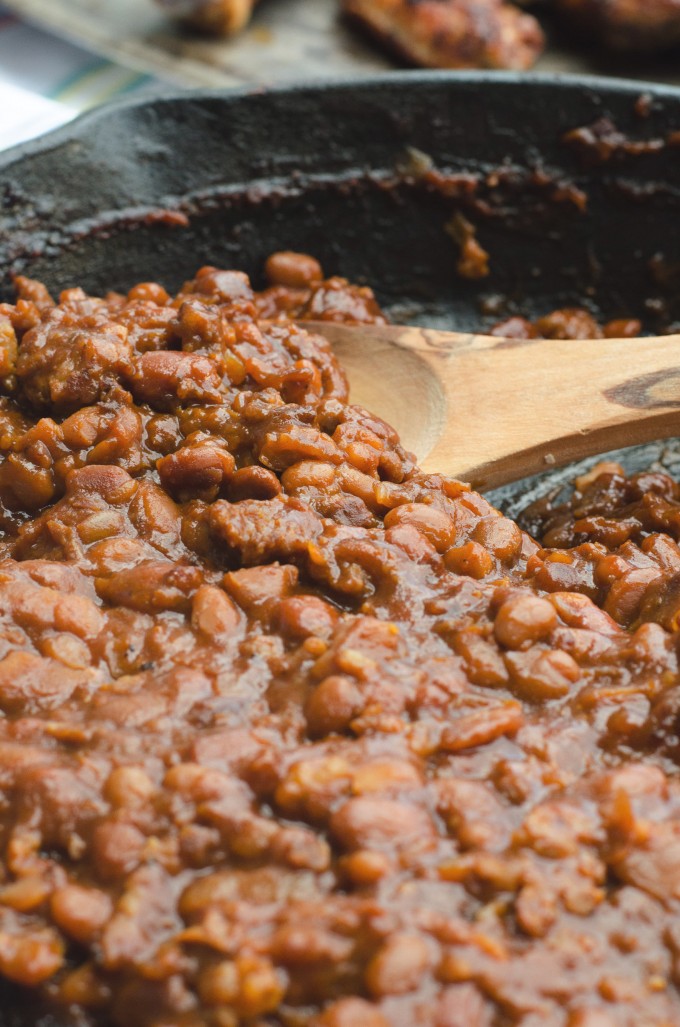 Tools needed to make the best bbq baked beans recipe ever:
The only thing you really need for this recipe is an [easyazon_link identifier="B00006JSUA" locale="US" tag="gogogogo03-20″]oven safe skillet[/easyazon_link]! It allows you to brown the sausage on the stove, then transfer the whole dish to the oven. I love to minimize the number of dishes I have to do.
If you liked this homemade barbecue baked beans recipe, check out these other easy beans recipes:
Spicy BBQ Baked Beans
Ingredients
3

links

approximately 2/3 lb chorizo sausage

1/3-1/3

lb

mild italian sausage

1

cup

chopped onion

2

cans bush's orginal recipe baked beans

1

can chili beans

1

cup

barbecue sauce

1/4

cup

yellow mustard
Instructions
Preheat the oven to 350F.

In a large, oven safe skillet, add the chorizo and italian sausage, breaking into small and medium sized chunks. Cook until almost browned, then add onion. Saute until onion is softened.

Pour in the three cans of beans, barbecue sauce and mustard. Stir together until combined.

Bake in preheated oven for 30 minutes until thickened.