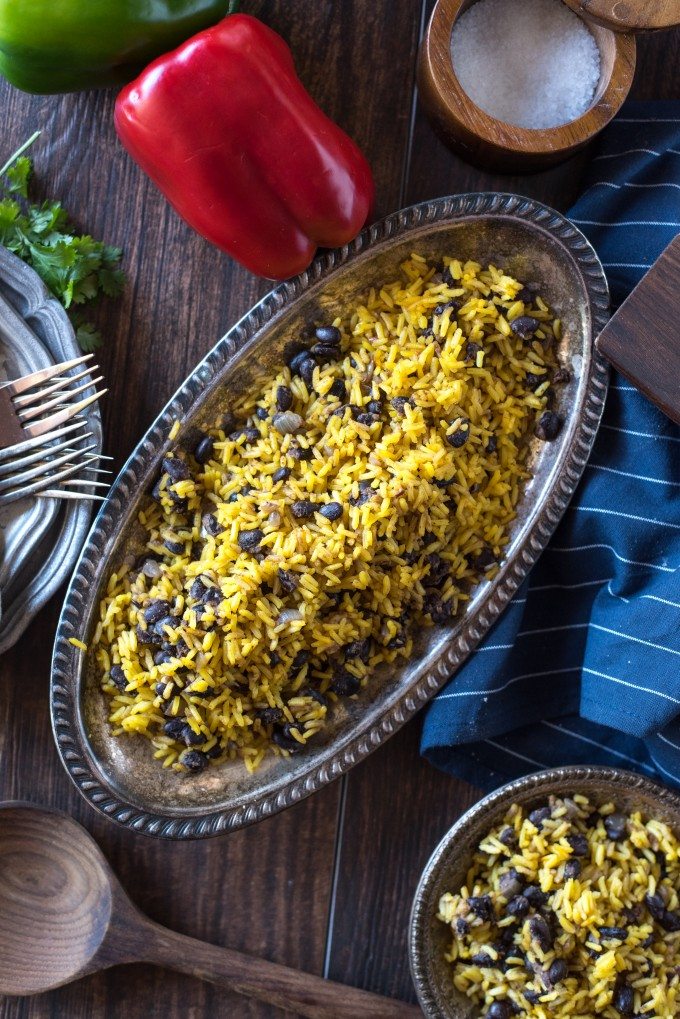 I've never been a bean eater. I don't get beans at Chipotle, and the literal sight of refried beans is enough to make me lose my appetite. Disgusting. Who is out there clamoring for mashed and whipped beans?
I will, however, happily eat cold baked beans out of a can.
But yellow rice and beans is a new concept for me. I have slowly somewhat come around on black beans, and I've always liked rice. Seems like it make sense to me.
Ironically enough, I asked my friend to have her husband taste the rice and beans to make sure it tasted "right", and she replied that he didn't like rice and beans and never ate them. I found this kind of funny, because it almost seems like the kind of dish that you'd grow up eating in Puerto Rico and therefore always love.
Its hard to find fault with a dish that you barely have to do anything to. The grocery store sells yellow rice in a parboiled packet (and yes, I did have to do some research as to whether there was actually yellow rice or if it was due to the prep. Spoiler alert, its due to saffron and other seasonings). I cooked it in a separate pan while I simmered some black beans with cumin, onion and chicken broth. Once almost all the liquid was gone, I tossed the two together and served alongside the pernil.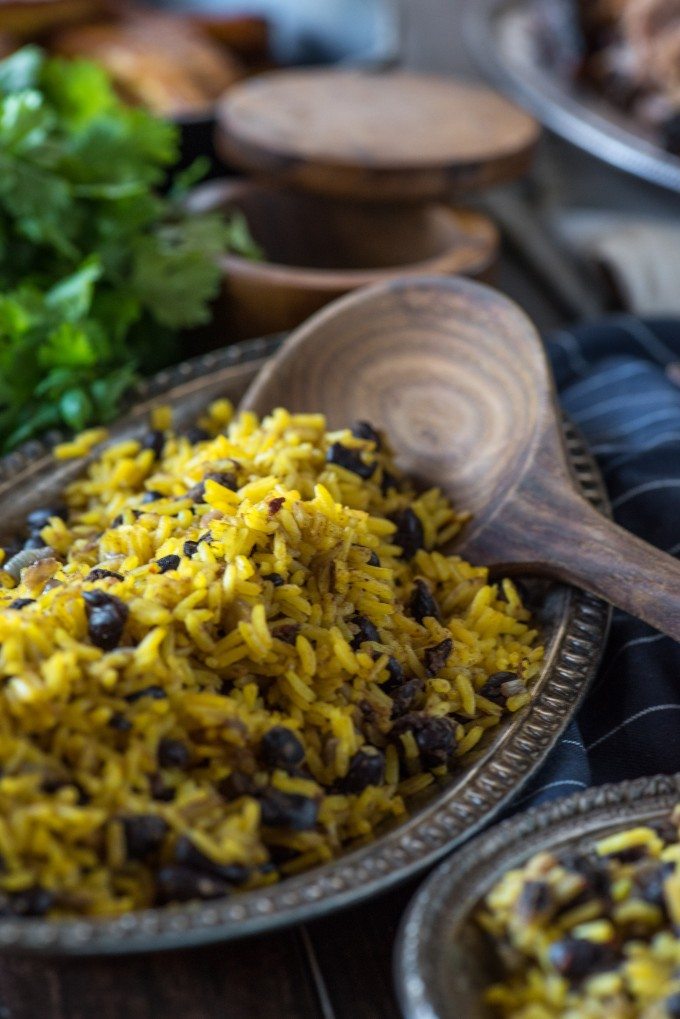 Yellow Rice and Beans
Ingredients
1

packet yellow rice

prepared according to package directions

1

can black beans

rinsed and drained

1/2

cup

chopped onion

2

teaspoons

cumin

1

cup

chicken stock
Instructions
In a small saucepan, add the rinsed beans, broth, onion and cumin. Season with salt and pepper.

Bring to a simmer until almost all the liquid has evaporated, stirring to prevent sticking and burning.

Toss beans with yellow rice in serving bowl until even.