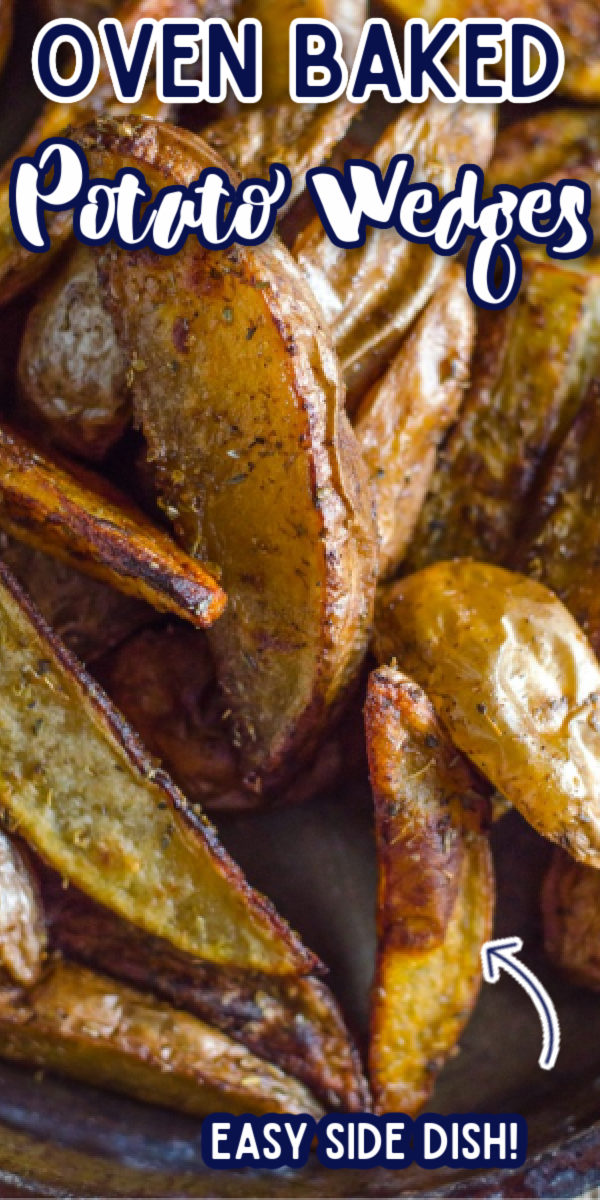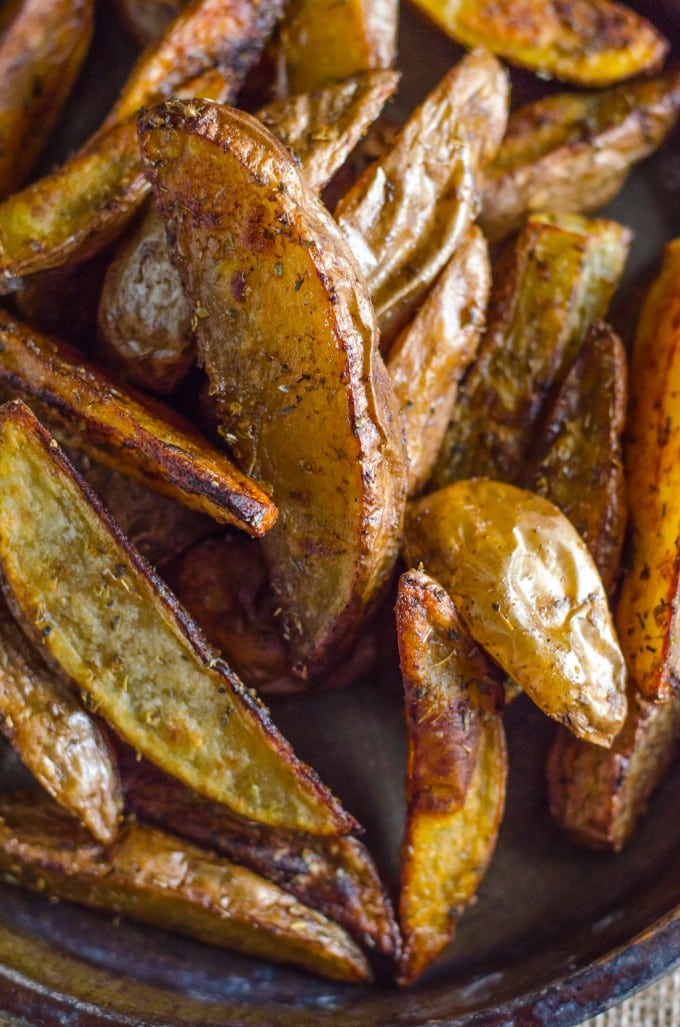 As much as I love my air fryer, I haven't gotten up the nerve to try it with fresh potatoes yet. I have battled for years on making oven baked fries, but I could never get them to come out just the way that I wanted- crispy on the outside and soft and steamy on the inside. I've never nailed that texture- until now.
You know that scene in My Fair Lady where Henry Higgins looks at Colonel Pickering and says, "I think she's got it! By jove, I think she's got it!" That's how I felt the first time I slid these out of the oven- which oddly enough was the night I went to the hospital to have Michael. My whole family- Dave, Jonathan, my mom and dad- all devoured them until none remained. I've made them twice more since then and have been pleased each time.
Finally, finally, finally.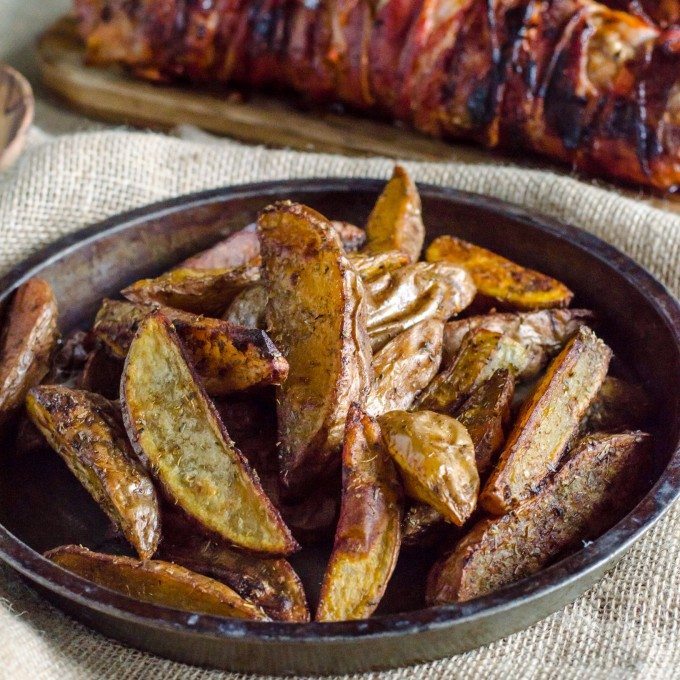 Seasoned Oven Baked Potato Wedges
Ingredients
1

tsp

seasoning salt

1

tsp

paprika

2

tsp

oregano

6

potatoes

3

T

olive oil
Instructions
Preheat oven to 450F.

Slice potatoes into wedges (6-8 per potato, depending on size of potato).

On the center of a baking sheet, add the paprika, seasoning salt and oregano. Pour the olive oil over top and use a fork to stir together.

Pile the potatoes over the seasoned olive oil and toss together with your hands until evenly coated.

Spread the potatoes across the baking sheet. Place in preheated oven for 20 minutes.

Carefully remove from oven and turn potatoes over. Return to the oven for 15-20 minutes, until potatoes are crispy. Let cool for 5 minutes before serving.