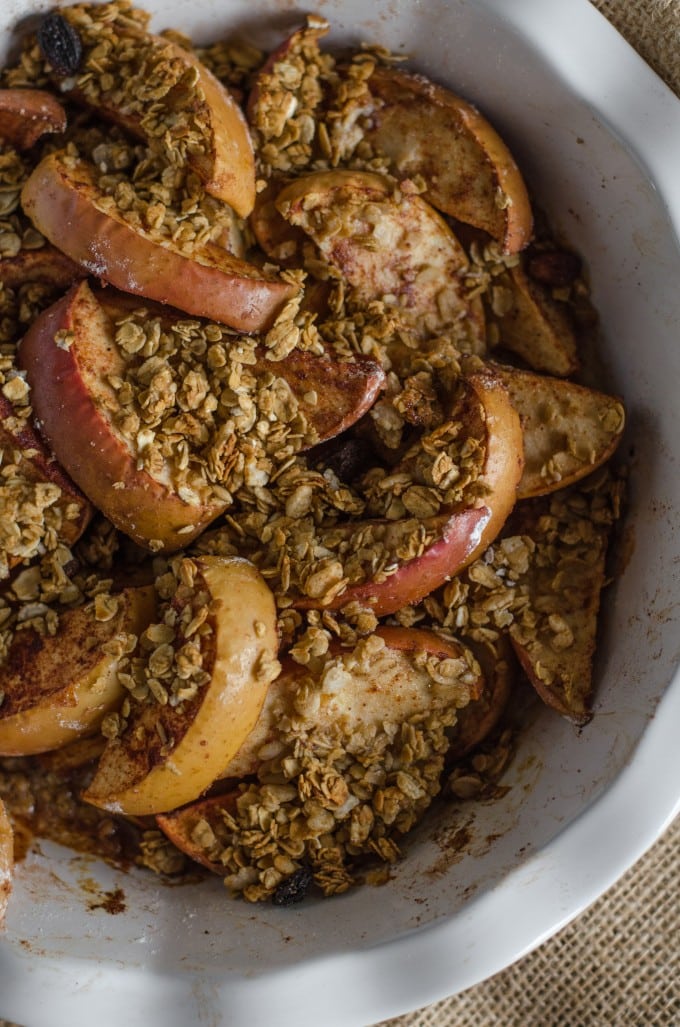 I've been trying to make an effort to increase my side dish repertoire. It is the section of the site that gets, most likely, the least amount of lovin'. These baked apples were one of my favorite's growing up- a dish that is completely simple, yet totally satisfying.
While obviously this would be amazing in fall, I truly love them all year round. They can be assembled and in the oven in under 5 minutes, baking blissfully away while you get the rest of dinner ready. They also make the house smell amazing while they are in the oven.
You can also add a handful of raisins to the mixture, like my mom used to. I didn't, only because the granola already contained raisins and Dave is a little weird about "sweet side dishes." I have a careful line to toe, otherwise he barely eats any of it and says that sweets belong at dessert (see: Corn Pudding & Escalloped Apples). Make no mistake: I would never classify these apples as "sweet." We had them on the side of the BBQ Bacon Wrapped Pork Tenderloin.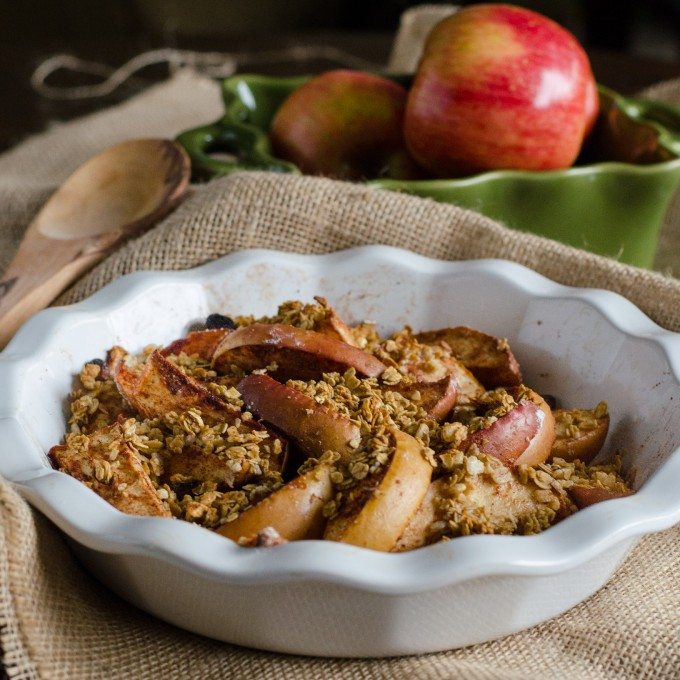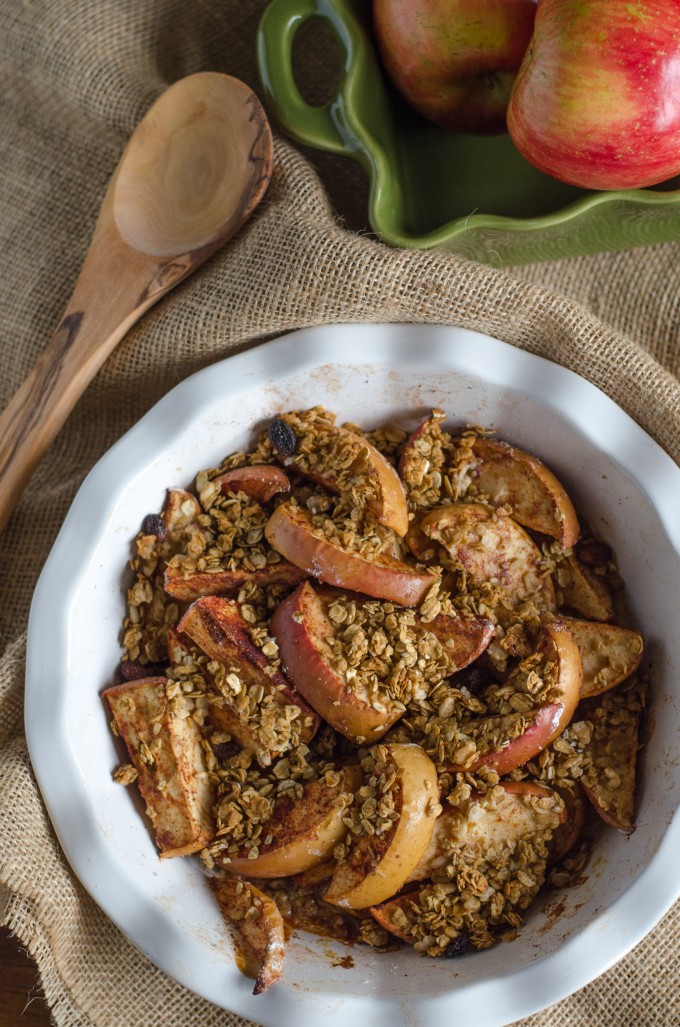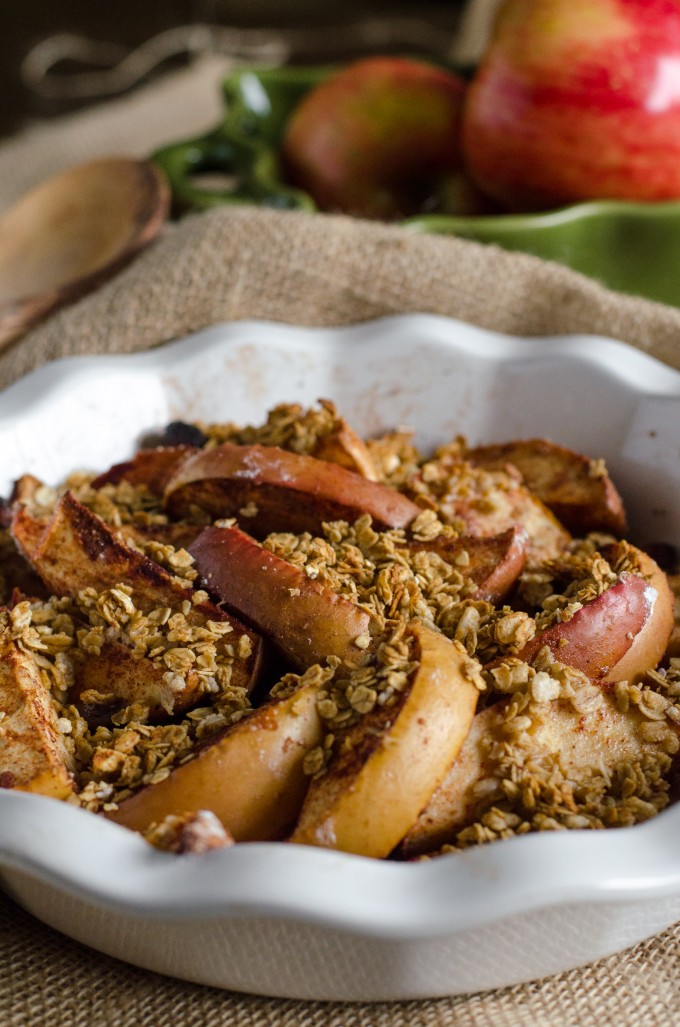 Oven Baked Apples with Granola
Ingredients
3

apples

3

t

butter

1

tsp

cinnamon

1

T

sugar

1

T

flour

1/2

c

cinnamon raisin granola
Instructions
Preheat oven to 350 F.

In a shallow baking dish, add the sliced apples, cinnamon, sugar, and floor. Toss together until apples are evenly coated.

Cut the butter into small squares and dot half over the spiced apples. Sprinkle granola over top and dot with remaining butter.

Bake for 30 minutes. Serve immediately.