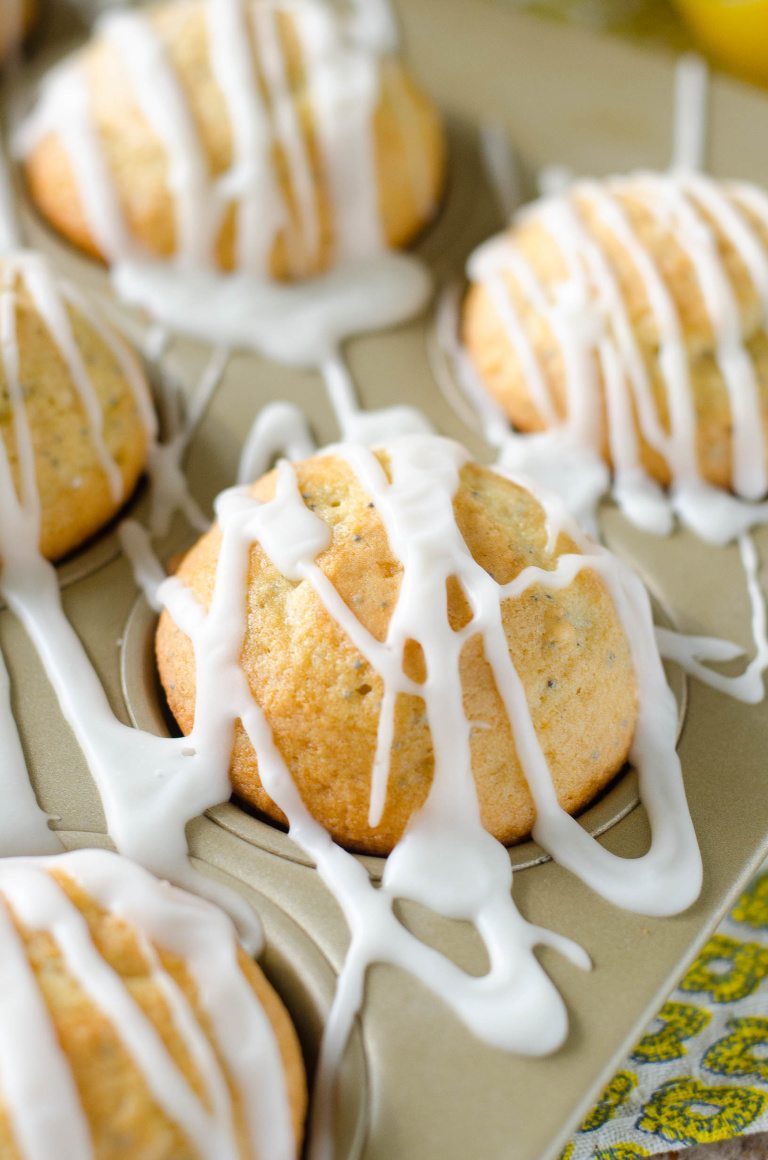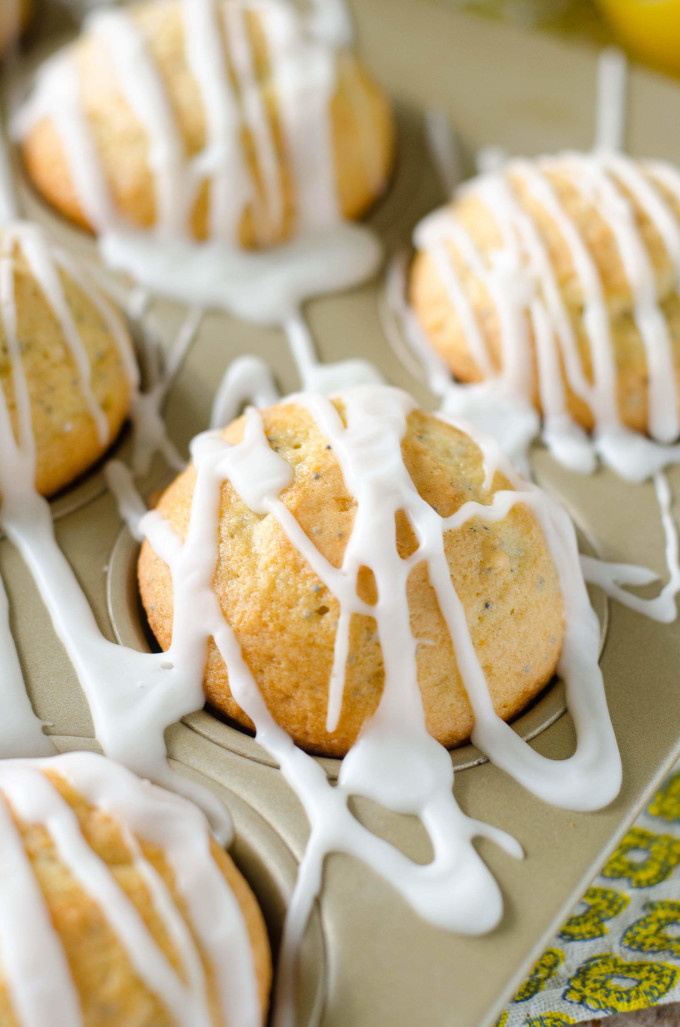 Right before Michael was born, I spent a few months really trying to work ahead on the blog, getting enough posts scheduled out to cover me until about six weeks after he was born. I wasn't too sure what to expect as far as free time and energy, although I suspected they both would be minimal.
I did so many recipes so quickly, that I evidently forgot all about these Pineapple Orange Poppyseed Muffins. I was going through photos on my hard drive the other day and ran across these pictures. "Hmm…I don't remember writing this post, I wonder when it went out."
I searched the blog and quickly discovered that this it somehow slipped through the cracks. Since I thought I had remembered that they were a little dry, I figured that I would make them again to test the recipe before publishing it. I added a can of crushed pineapple to the batter for some extra moisture- but it didn't turn out well. The muffins didn't rise the way they had originally and I thought they were still kind of tough. I made them again, adding some plain yogurt and making sure to really drain all of the juice from the pineapple. They still didn't rise as high, but they were nice and tender, while still being fluffy. I suspect that the pineapple addition is the culprit behind the lack of high-rising, fluffy tops, so I've abandoned that in the directions below. I loved the sweet, citrusy flavors in this muffin- and the drizzled glaze on top really elevates the flavor!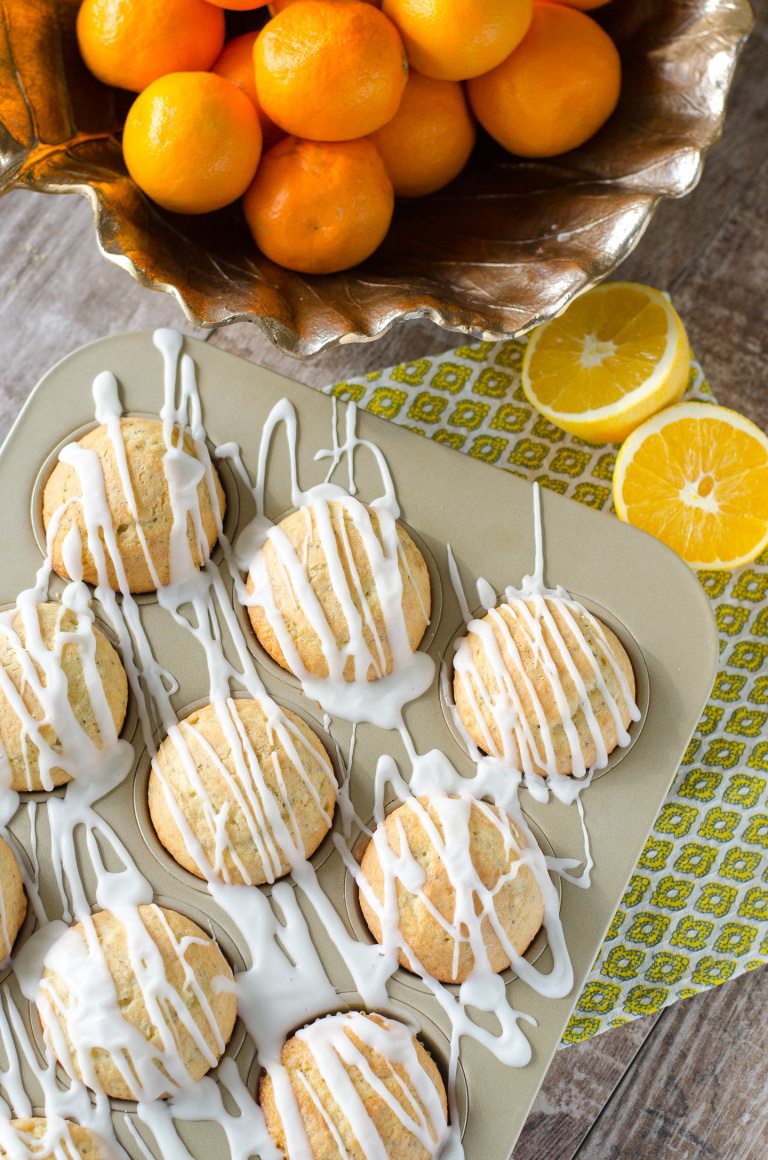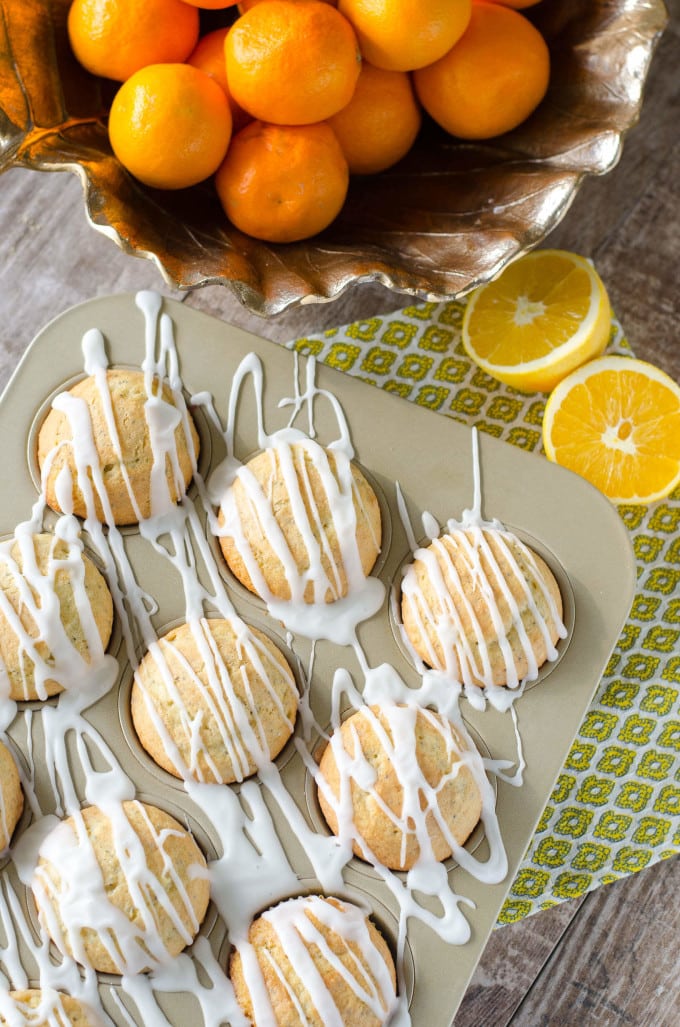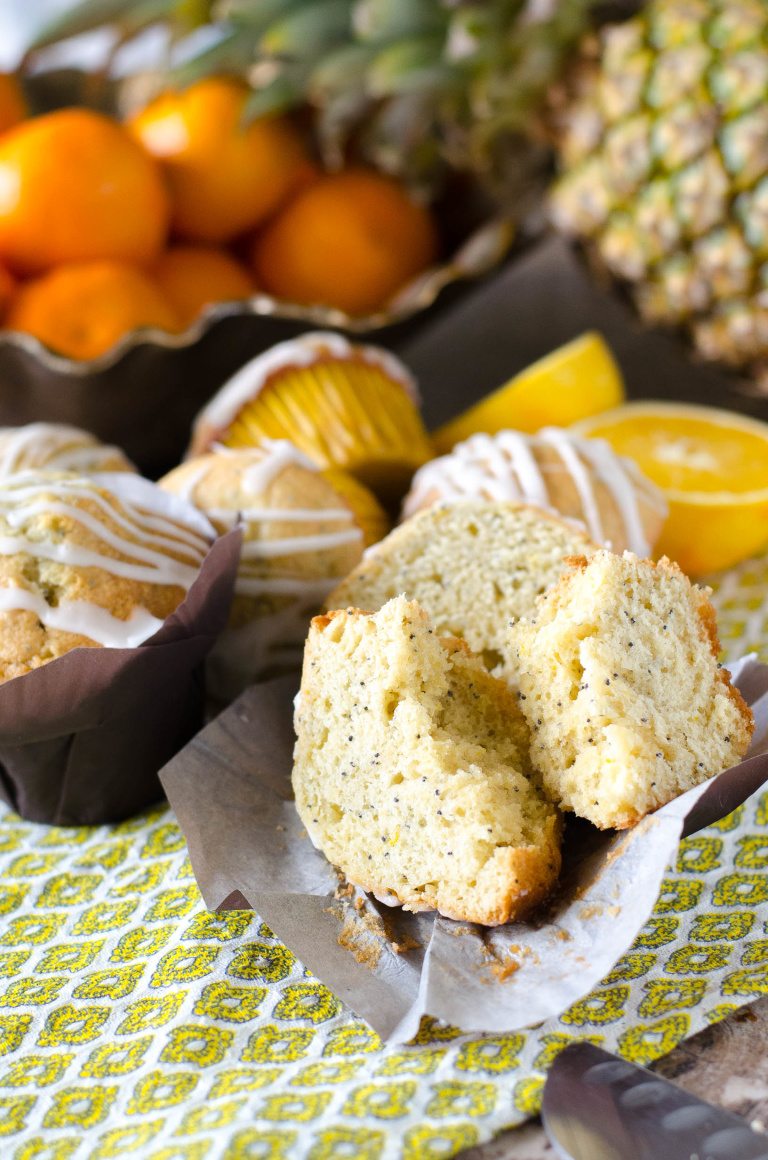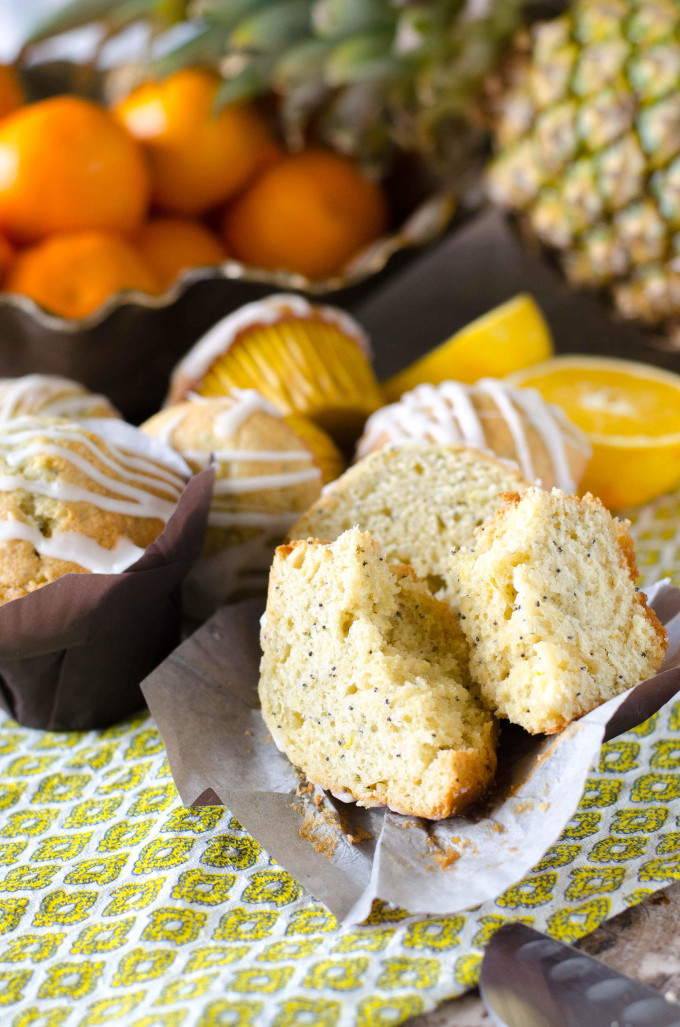 Pineapple Orange Poppyseed Muffins
Ingredients
5

T

butter

softened

1

cup

sugar

2

eggs

1

T

orange zest

1

tsp

vanilla

3/4

cup

orange pineapple juice

1/2

cup

milk

1/3

cup

plain yogurt

1 1/2

tsp

baking powder

1/2

tsp

baking soda

3

cups

flour

Glaze:

1 1/2

cups

powdered sugar

2

T

2 tsp orange pineapple juice
Instructions
Preheat oven to 350F.

Cream together the butter and sugar. Add the eggs, one at a time, beating well after each addition. Add the zest, vanilla, milk, juice, and yogurt and stir until combined.

Sprinkle the salt, baking powder, baking soda over the top of the wet mixture and mix in. Add the flour and run the mixer until combined, then stir in poppyseeds.

Spray the wells of a muffin pan with nonstick cooking spray, or line with paper cups. Fill cups three quarters full.

Bake in preheated oven for 25 to 28 minutes, or until a toothpick inserted in the center comes out clean and the tops are just beginning to turn golden brown. Let cool in pan for 5 minutes, then turn out on a wire rack to cool completely. Mix the powdered sugar and the together;drizzle over the top of the muffins when cool.