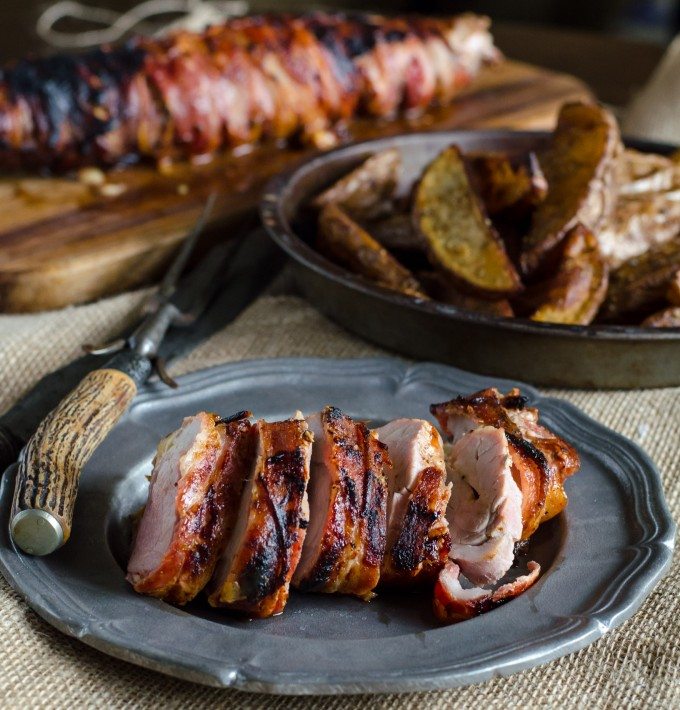 Oh man. This bacon wrapped pork tenderloin is where it's at.
I am 100% positive that I have stated before that I am not a huge pork tenderloin person. Its so touchy- and you just can't overcook pork. It becomes dry to the point of inedibility. Is that a word? Must be, WordPress isn't flagging it.
Point is, you have to cook pork tenderloin quickly and somewhat sparingly- which DOES make it a great candidate for weeknights. Now that we are in grilling season, I am always looking for ways to dress up this blank canvas into a masterpiece of flavor.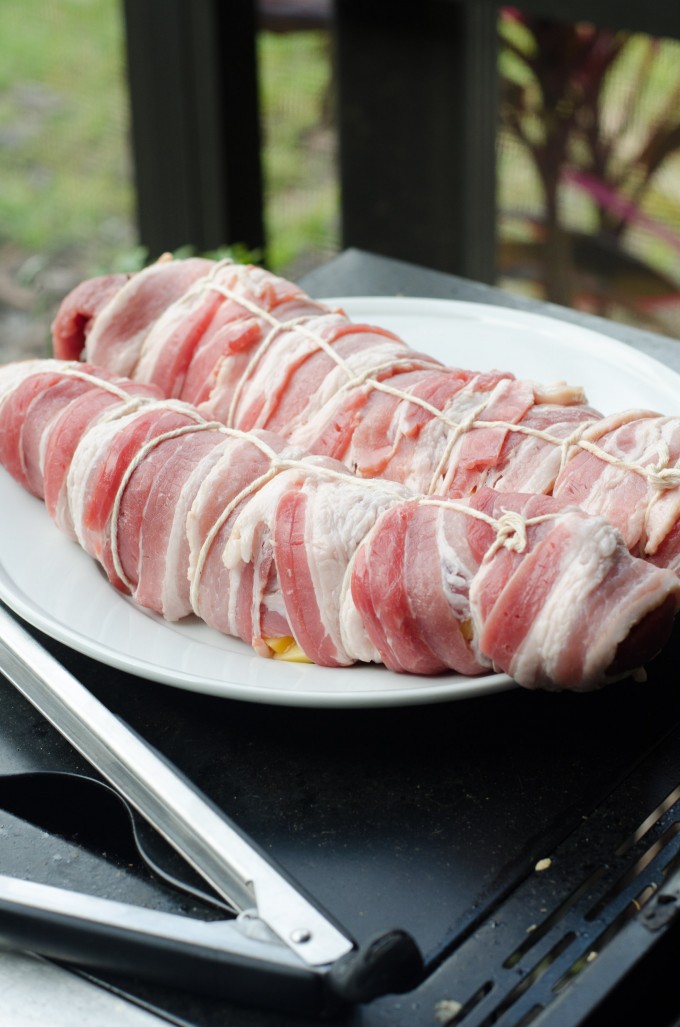 In this case, it involves stuffing it with a smoky cheese, wrapping it with bacon, brushing it with barbecue sauce and grilling it. Wrapping it with bacon keeps it moist by basting it as it cooks and the barbecue sauce punches up the flavor. And the gouda? Well, who doesn't love things stuffed with cheese? The answer is no one.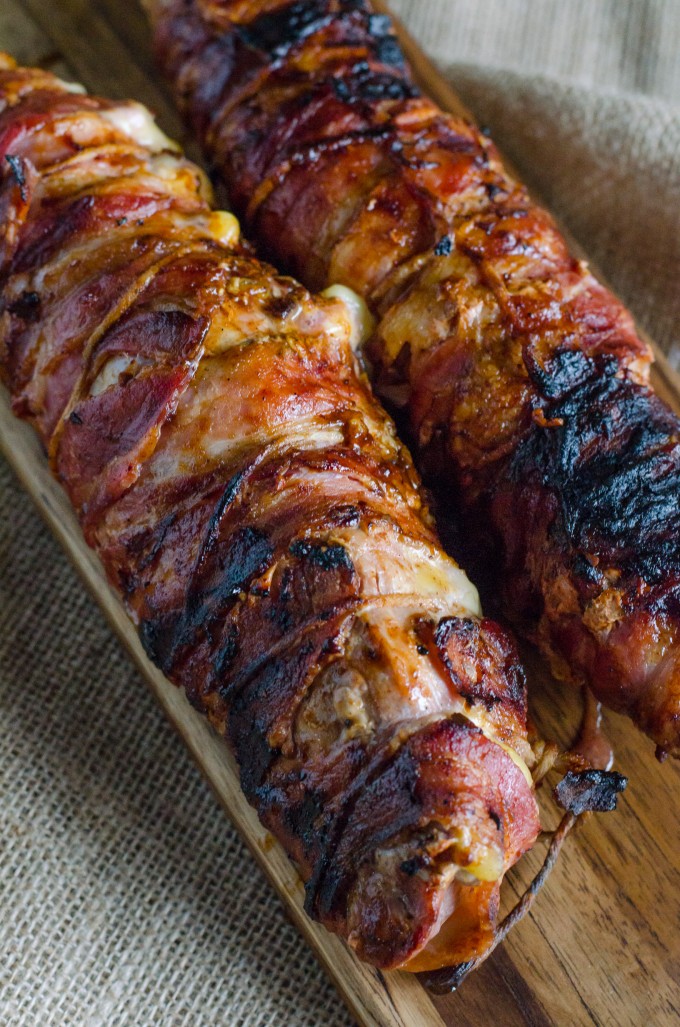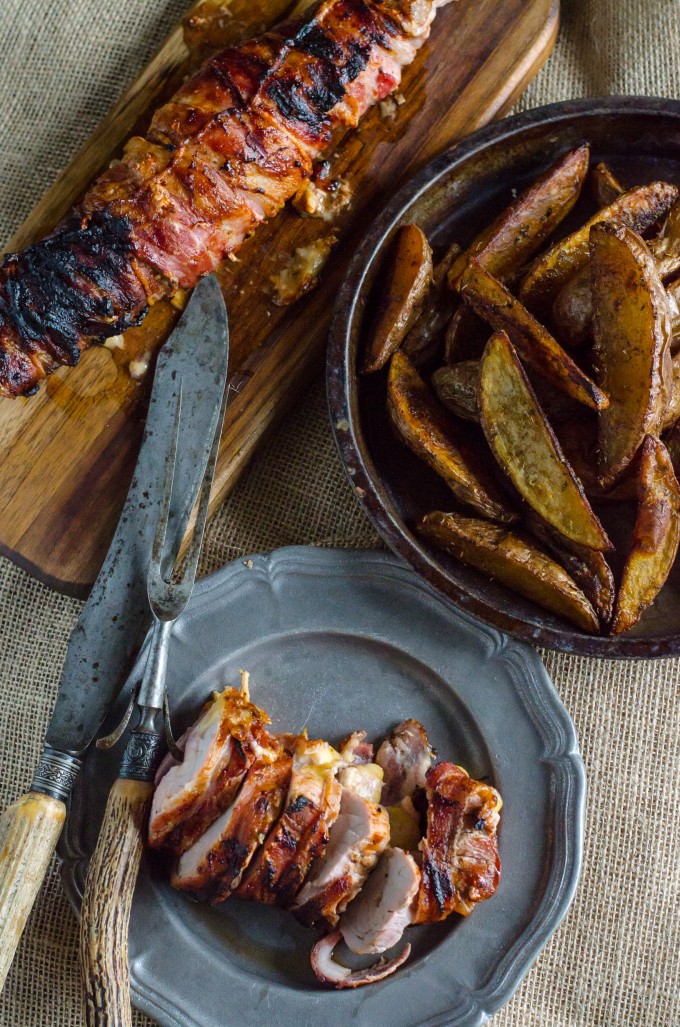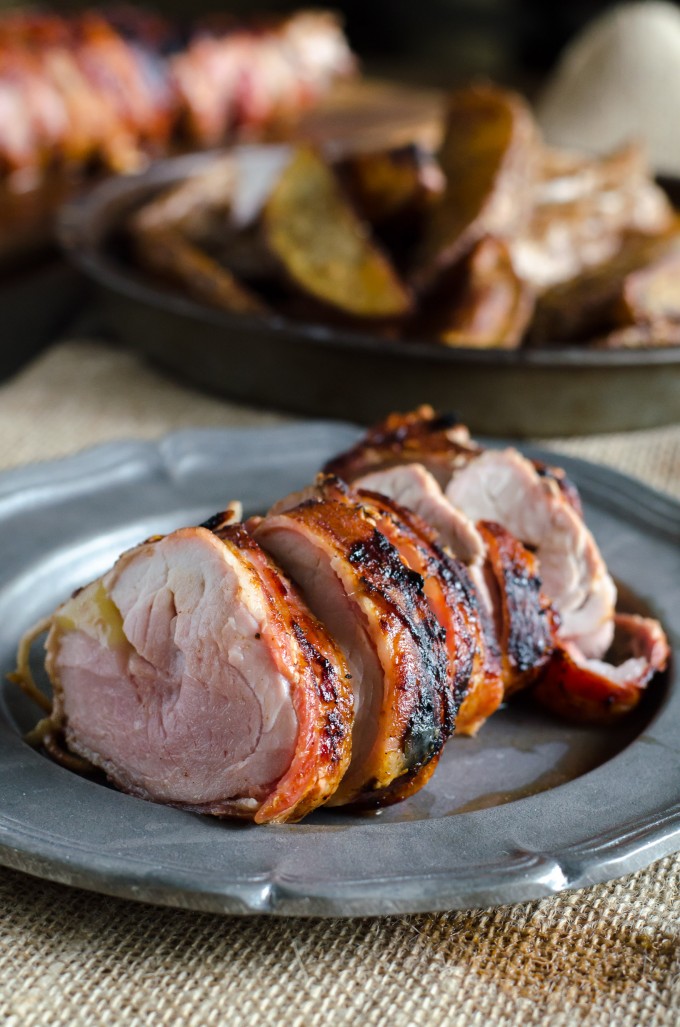 BBQ Bacon Wrapped Pork Tenderloin
Ingredients
2

pork tenderloins

4

oz

smoked Gouda

cut into thin slices

3/4

lb

or 10 slices thick sliced bacon

1

c

BBQ sauce
Instructions
Preheat a grill over medium heat.

Cut a slit along the length of the pork, about 3/4 of the way through. Insert the cheese slices.

Close the pork up- make sure no cheese is hanging out (don't want it all to melt and run out into your grill!). Wrap the tenderloin with bacon slices, overlapping about 30%. Use kitchen twine to tie the pork at 2 inch intervals.

Place the tenderloins on the preheated grill, keeping the heat low enough to prevent major flare ups. Turn every 5-7 minutes, until the bacon is crispy and the pork is nearly cooked on the inside. Brush with barbecue sauce and grill for another 3 minutes per side.

Remove from the grill and allow to rest for 10 minutes. Cut into thick slices and serve immediately.