This Honey Balsamic Grilled Pork Tenderloin recipe is super easy to grill up! The flavor has a little sweet with a little tang, a little spice and a nice smack of garlic!!
This Grilled Pork Tenderloin is a super fast, super simple 4-ingredient marinade for the grill!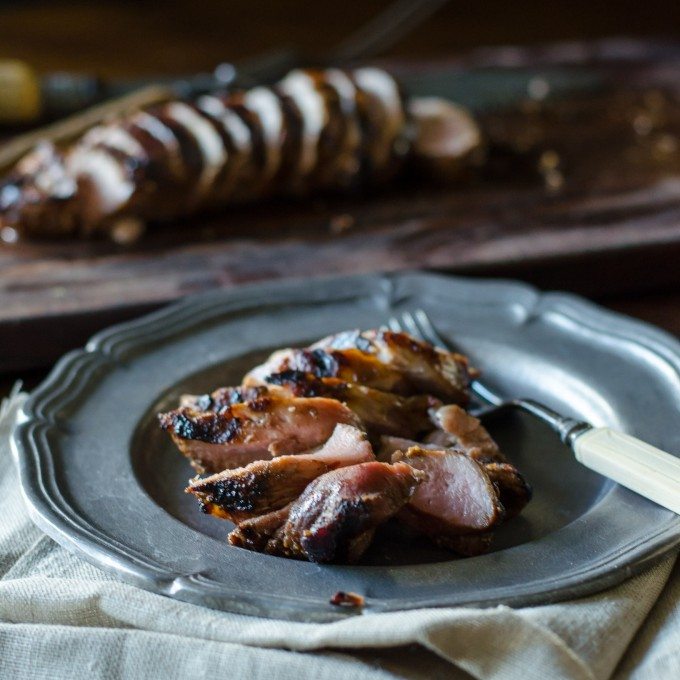 For how irritated I became while I made these, I have to say these Honey Balsamic Grilled Pork Tenderloins turned out phenomenal. My grill tank decided to die in the middle of cooking; then, I evidently didn't put the new one on tight enough/straight enough/correctly, because the grill would not reach a temperature above 250F while cooking. Since I was simultaneously attempting to fry these Blueberry Ricotta Cheesecake Eggrolls and couldn't get my oil hot enough to save my life, my frustration level was… well, let's just call it "high." I eventually had David take the whole tank off and redo it and it worked fine. Figures.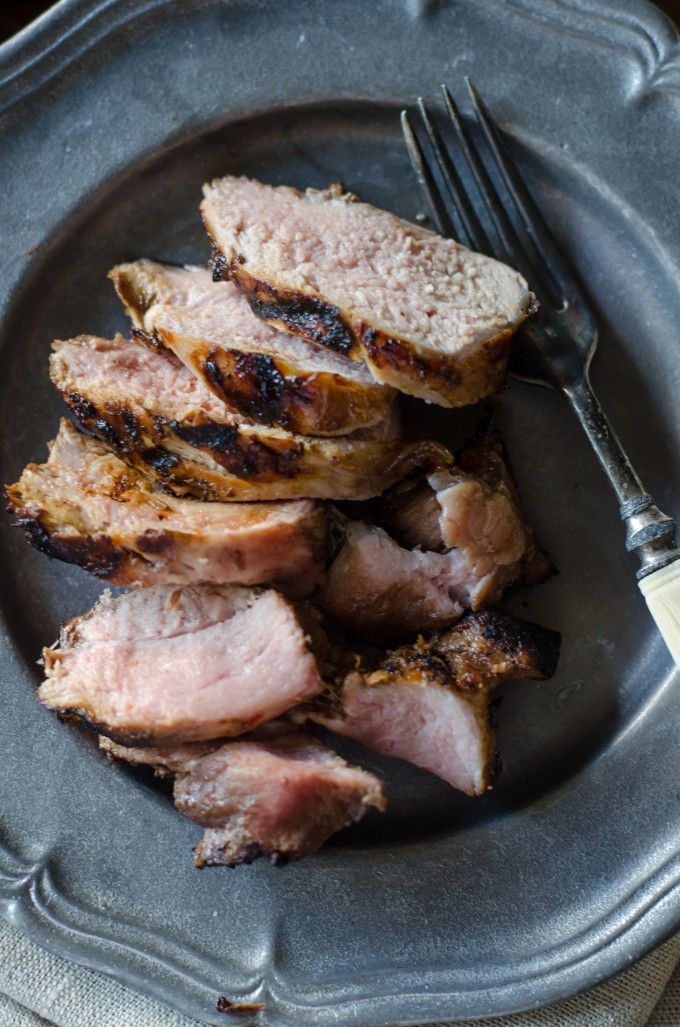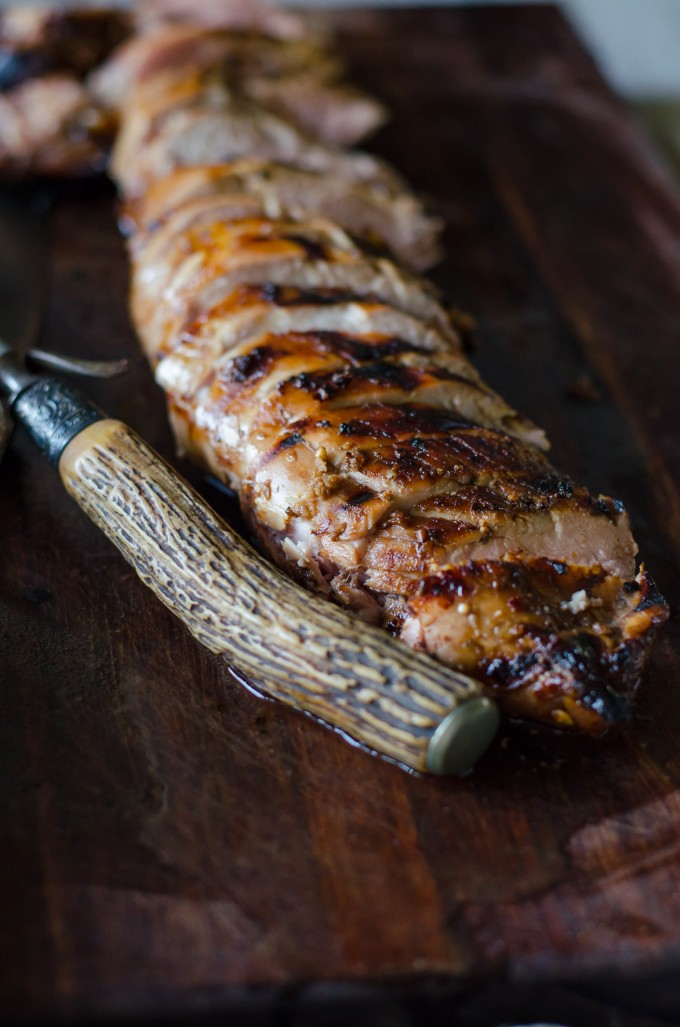 I'm generally pretty iffy on pork tenderloin, mostly because it gets so dry if you overcook it. If there is one thing that I can't stand, its dry, chewy meat of any kind. Thats also a reason I tend not to like chicken breasts.
But the great thing about pork tenderloins is how quickly they grill up. In that department, they can't be beat.
Everyone in the family loved the marinade here- a little sweet with a little tang, a little spice and a nice smack of garlic. I marinated these for about 4 hours, but I'm sure you could get away with more or less, depending on your timing needs. The vinegar really helps tenderize the meat and keep it juicy when cooking. Major bonus points for having all the ingredients in the house already!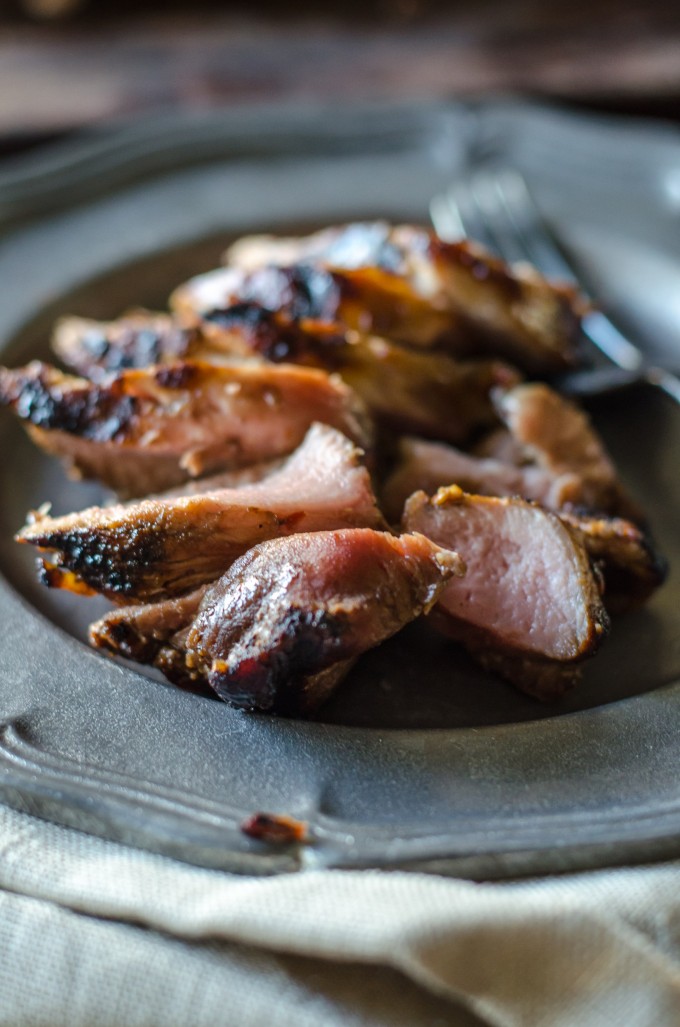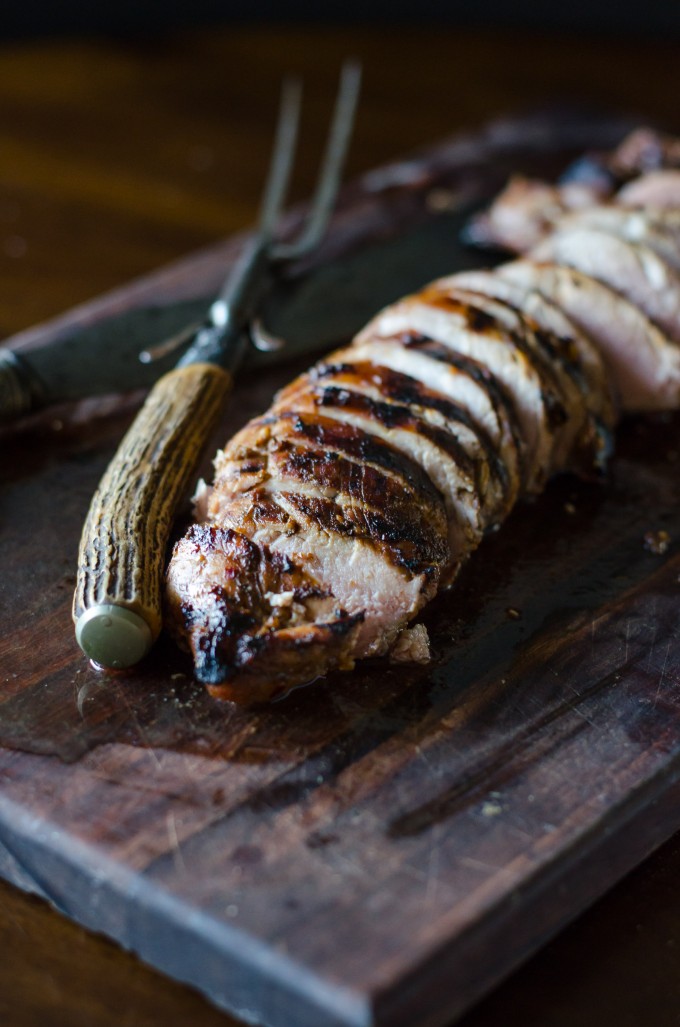 What you'll need for this recipe:
Table top grill – If you do not already own a grill, you can always purchase a table top grill. They are convenient and easy to store. This Indoor Grill is perfect if you have limited space.
Bbq tool set – This 4-Piece BBQ Tools set is perfect for using while you're grilling up your grilled pork tenderloins!
If you enjoyed this Honey Balsamic Grilled Pork Tenderloins recipe, make sure you check out these:
Honey Balsamic Grilled Pork Tenderloin
Ingredients
4

cloves

garlic

minced or pressed

1

tsp

crushed red pepper flakes

1/4

cup

balsamic vinegar

1/4

cup

honey

2

pork tenderloins

1 package
Instructions
Mix together first four ingredients and place in plastic bag. Add tenderloins. Marinate for 2 hours.

Heat a grill on medium high heat. Add the pork to the grill and cook, turning every 4-5 minutes.

Remove from the grill, let rest for 10 minutes before slicing.