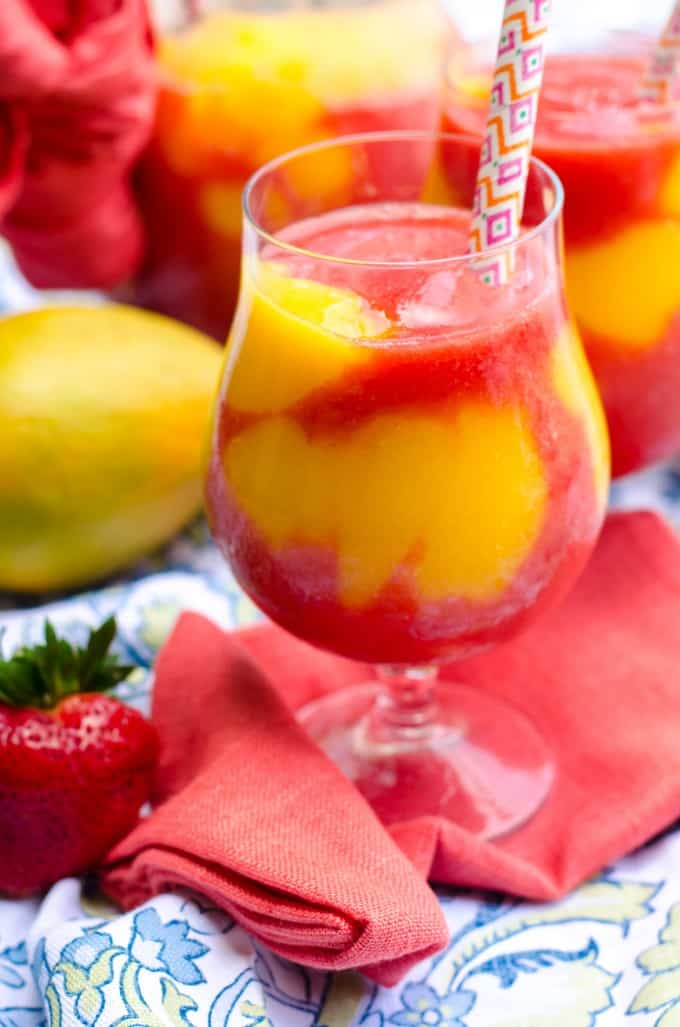 Its no secret that I love a good summer drink. Growing up, strawberry daiquiris (virgin, of course) were my drink of choice when I would go out to dinner with my parents. I still love them now!
I dont love using the frozen drink concentrates for them, if at all possible. I think they are super sweet, and always feel like I need to go eat a salad afterwards. Maybe check my insulin.
So I set out making a pitcher with the real deal- real strawberries and real mangos, swirled together in the glass for a drink that is full of fruity flavor and popping with color. Aren't they gorgeous? These will cool you down on these hot afternoons and evenings, I guarantee it.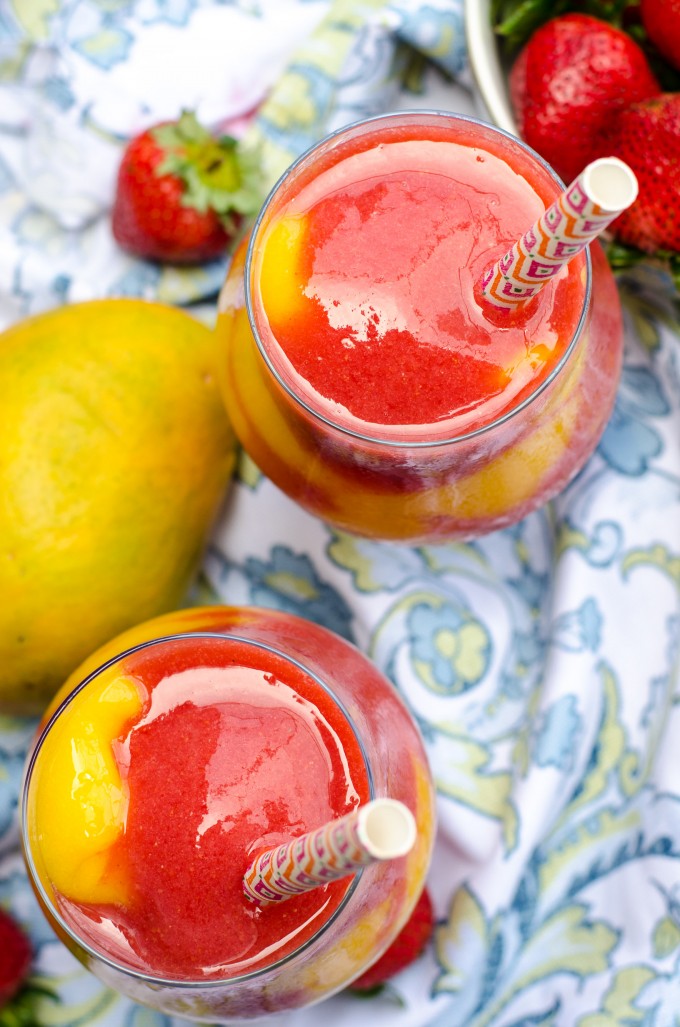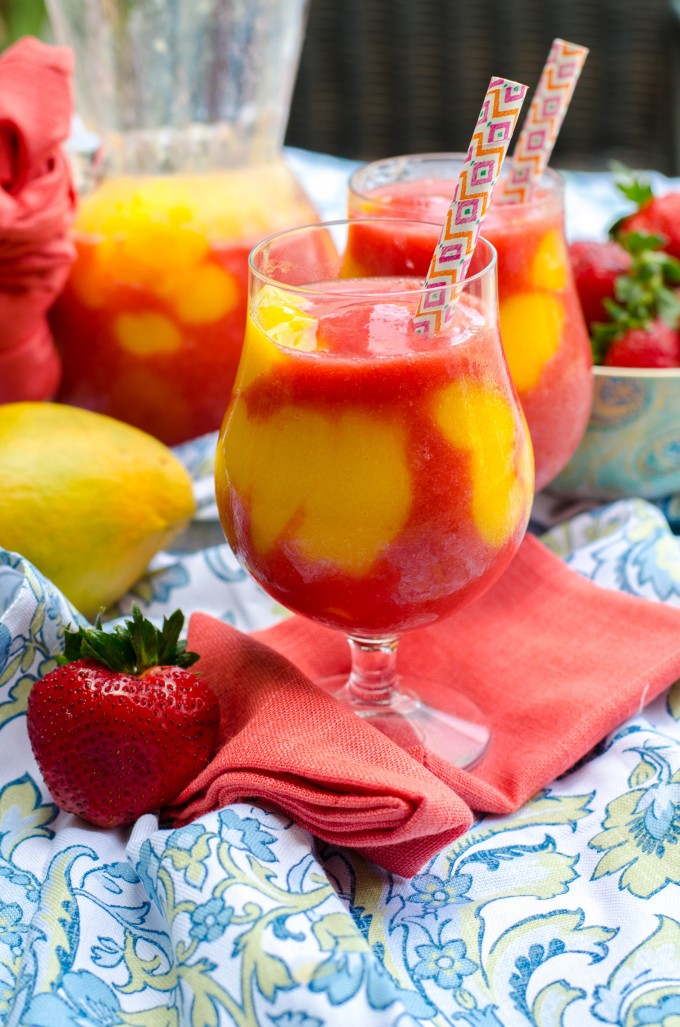 Mango Strawberry Daiquiris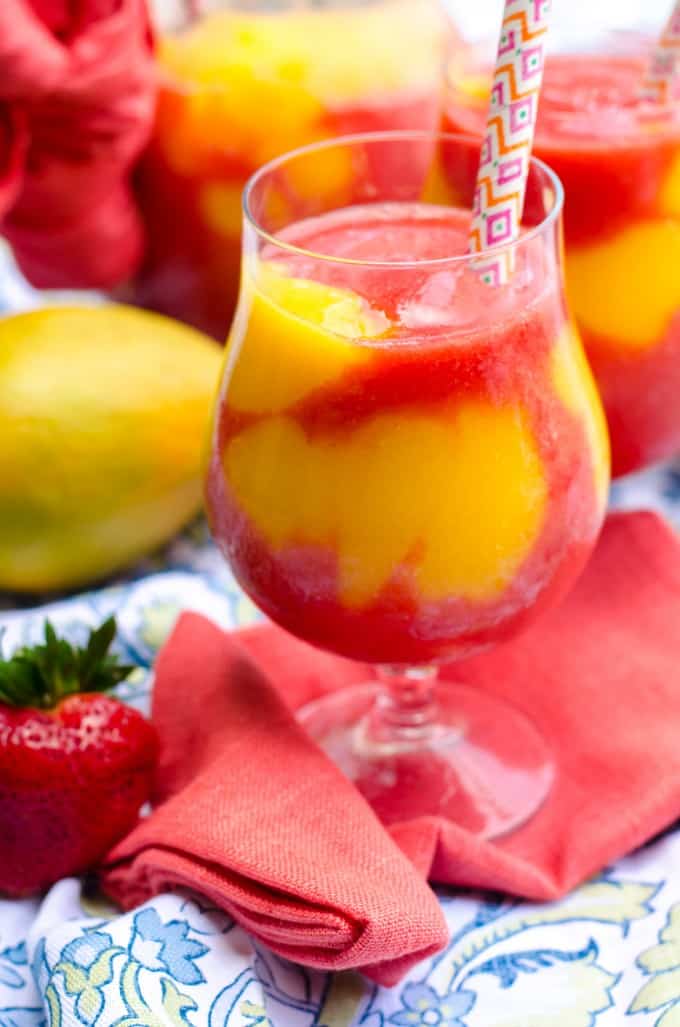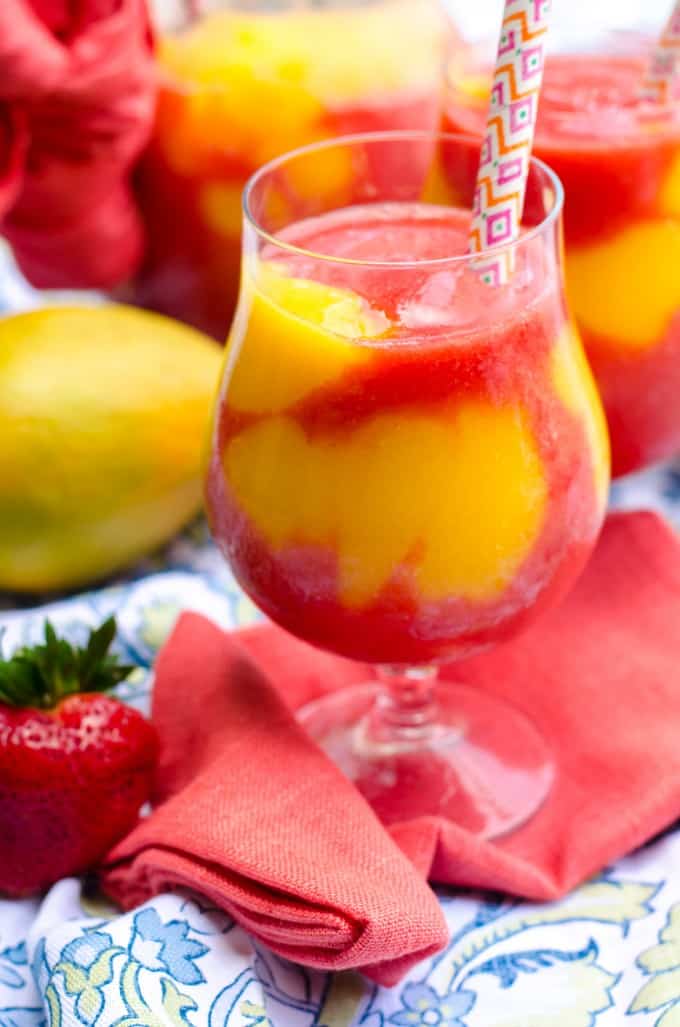 Ingredients
6 cups frozen sliced strawberries, slightly thawed
2 oz simple syrup
1 1/2 oz Rose's Sweetened Lime Juice
4 oz rum
1 1/2 cups ice
3 fresh mangos, peeled and cubed, put in freezer until almost frozen
1 1/2 simply syrup
4 oz rum
1 1/2 cups ice
Directions
Place the strawberries, simple syrup, lime juice, rum and ice in a blender. Process until smooth.
Divide the mixture between glasses/pitcher. Rinse the blender
Place the mango, simple syrup, rum and ice in a blender. Process until smooth. Carefully spoon or pour the mango daiquiri over the strawberry. Top with more strawberry daiquiri, if desired.
Loading nutrition data...