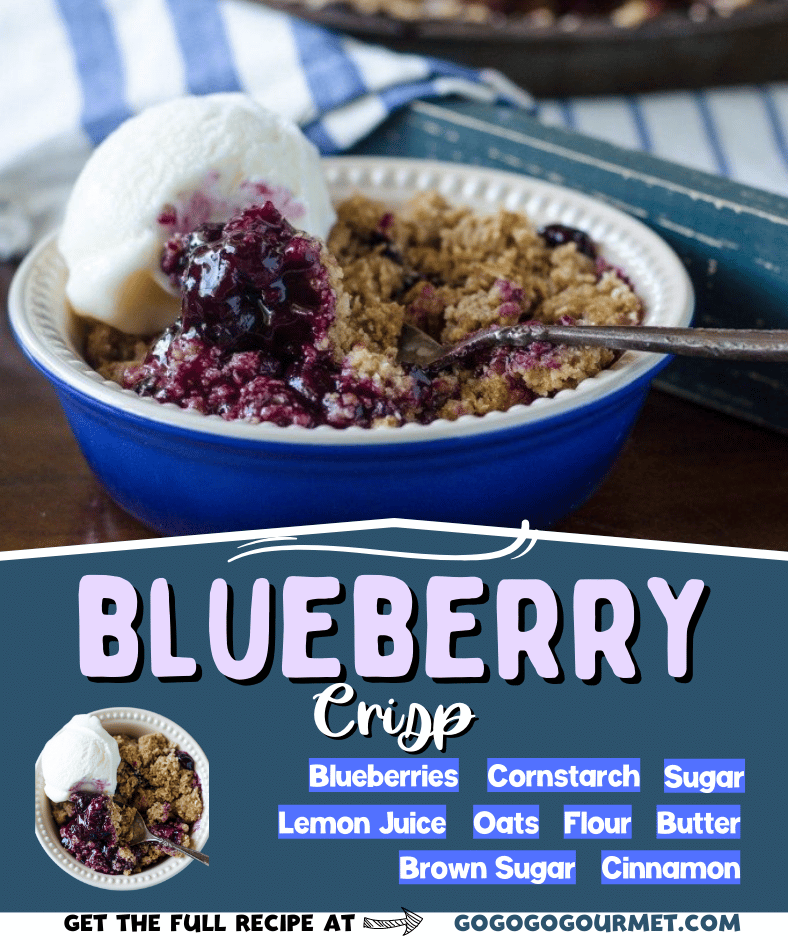 This is the best blueberry crisp recipe! You just can't beat an easy blueberry crisp recipe with fresh blueberries during the summer. Serve it with a scoop of vanilla ice cream and you're set!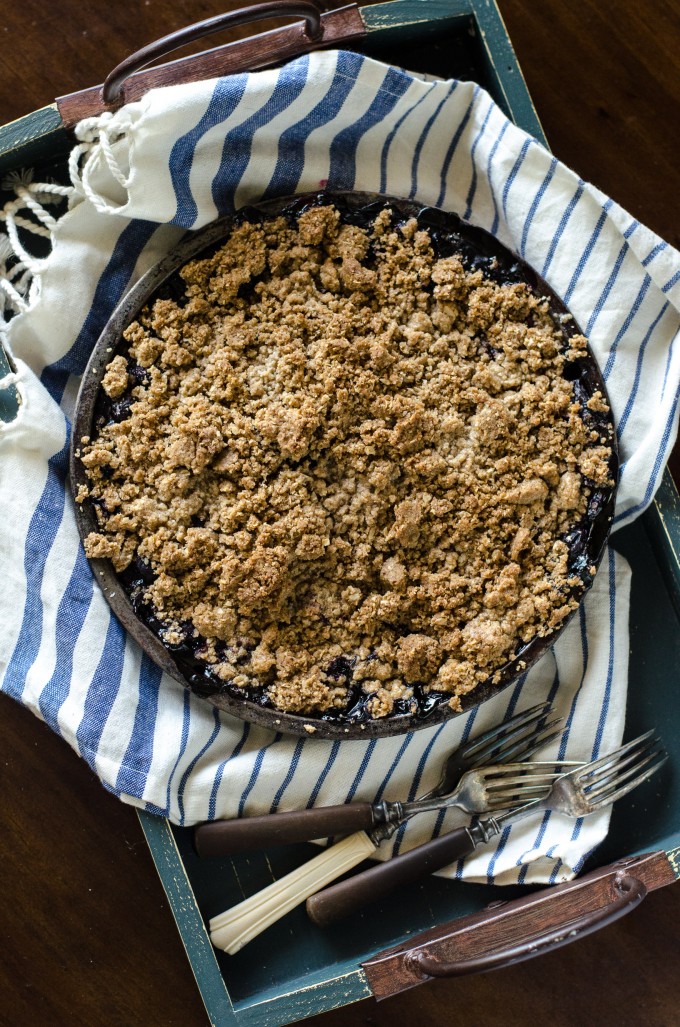 Just now, I was scrolling through my external hard drive where I store all of my full-size photos and ran across the ones for this blueberry crisp. I was curious when I had it scheduled to post, so I flipped over to my editorial calendar. Imagine my utter surprise to realize that I hadn't even written this recipe up yet, and it had been sitting in there for the past six weeks, completely forgotten about!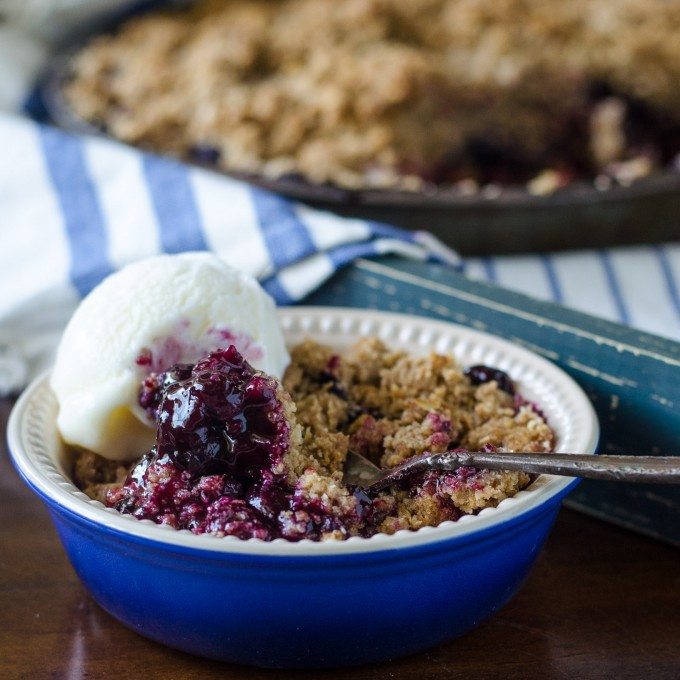 The Best Blueberry Crisp Recipe
When we went blueberry picking shortly after Michael was born, I was totally excited to come home and bake with all 13 pounds of them. Blueberries are maybe my favorite fruit to bake with, and I already have quite a few recipes using them on here- blueberry pie, blueberry buckle, blueberry egg rolls, blueberry cobbler, blueberry french toast, lemon blueberry muffins, banana blueberry muffins.
What I didn't have, was a delicious recipe for crisp. I still can't believe that I never wrote this recipe up because it was just that fabulous. Even my husband, who is not a huge sweets fan, was all about this.
Even though I made this in the midst of a lot of other recipes, it was pretty much demolished. It's a very simple recipe to put together – a short ingredient list and about 10 minutes are all that stand in between you and having your house smell like amazing blueberry goodness.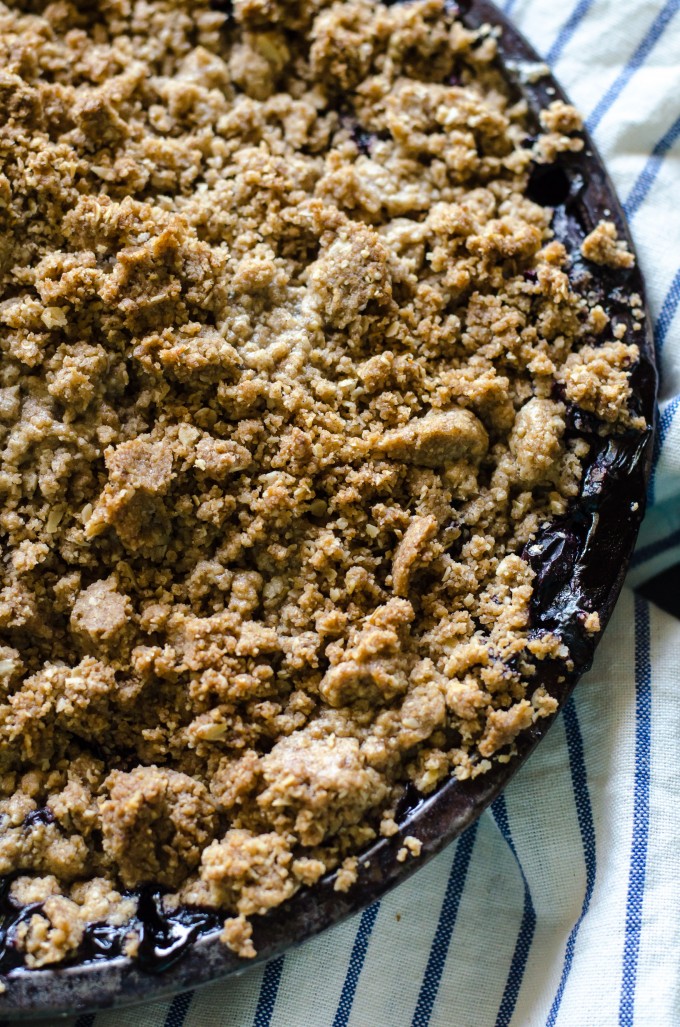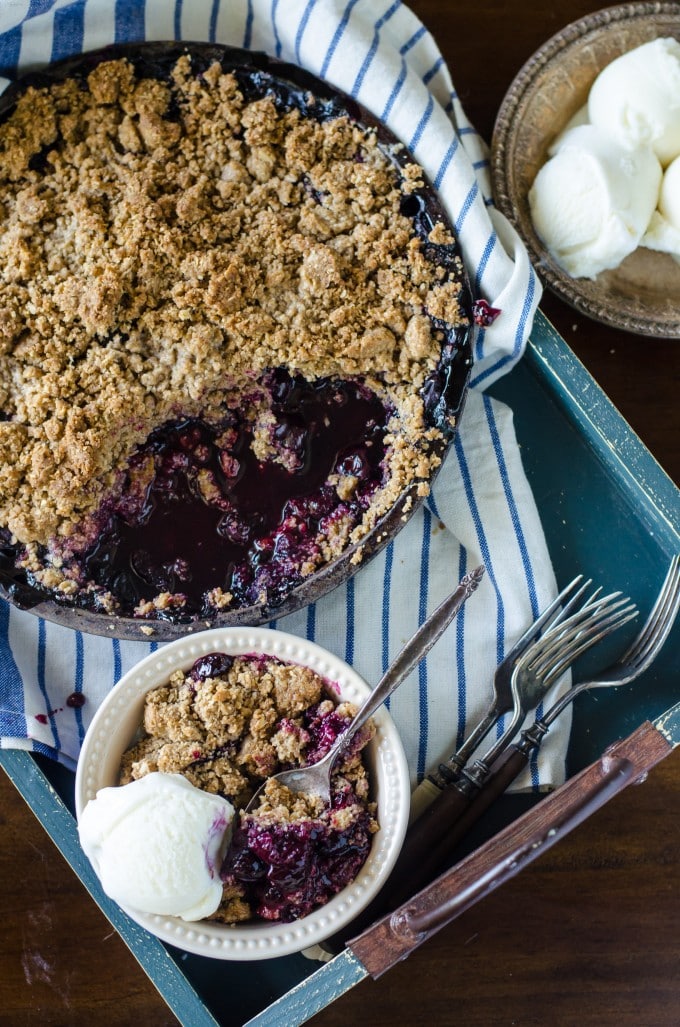 Blueberry Crisp
Ingredients
6

cups

blueberries

3

tablespoons

cornstarch

2/3

cup

sugar

2

tablespoons

lemon juice

1

cup

oats

1

cup

flour

1/2

cup

brown sugar

1/4

cup

white sugar

1

teaspoon

cinnamon

10

tablespoons

butter

divided
Instructions
Preheat oven to 350°F.

In a large bowl, toss together the blueberries, cornstarch, sugar and lemon juice. Spread in the bottom of a 9 inch pie plate.

In the bowl of a food processor, add the oats, flour, brown sugar, white sugar and cinnamon. Pulse to combine.

Add 8 tablespoons of the butter to the food processor and pulse until the mixture resembles large, course crumbles.

Spread the crisp topping over the prepared berries. Dot the surface with the remaining butter.

Place on cookie sheet and bake in preheated oven for 45 to 50 minutes, until topping is golden brown. Cool to warm before serving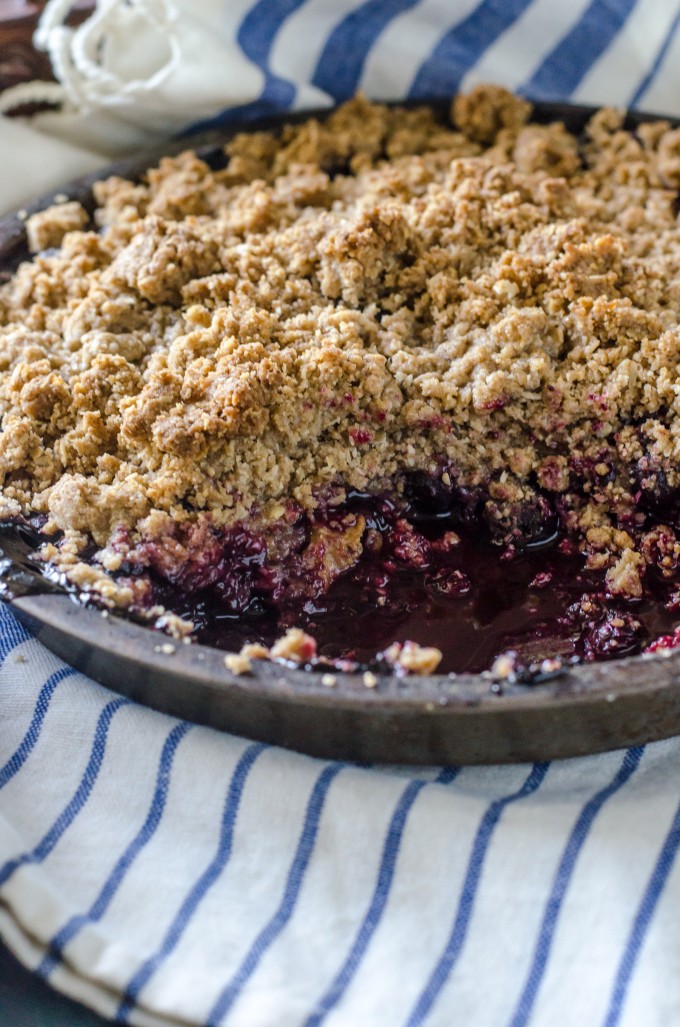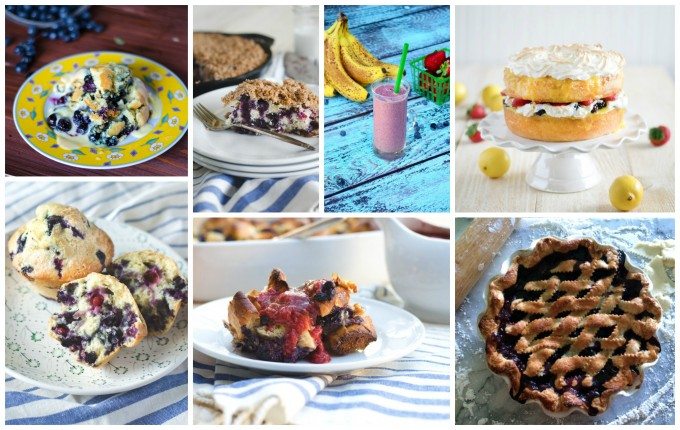 If you liked this easy Blueberry Crisp recipe, you're going to love these other blueberry recipes, too: