Ho-ly muffins.
I have muffins coming out of my ears right now. I have been hard at work, coming up with a go-to, absolutely perfect blueberry lemon muffin recipe.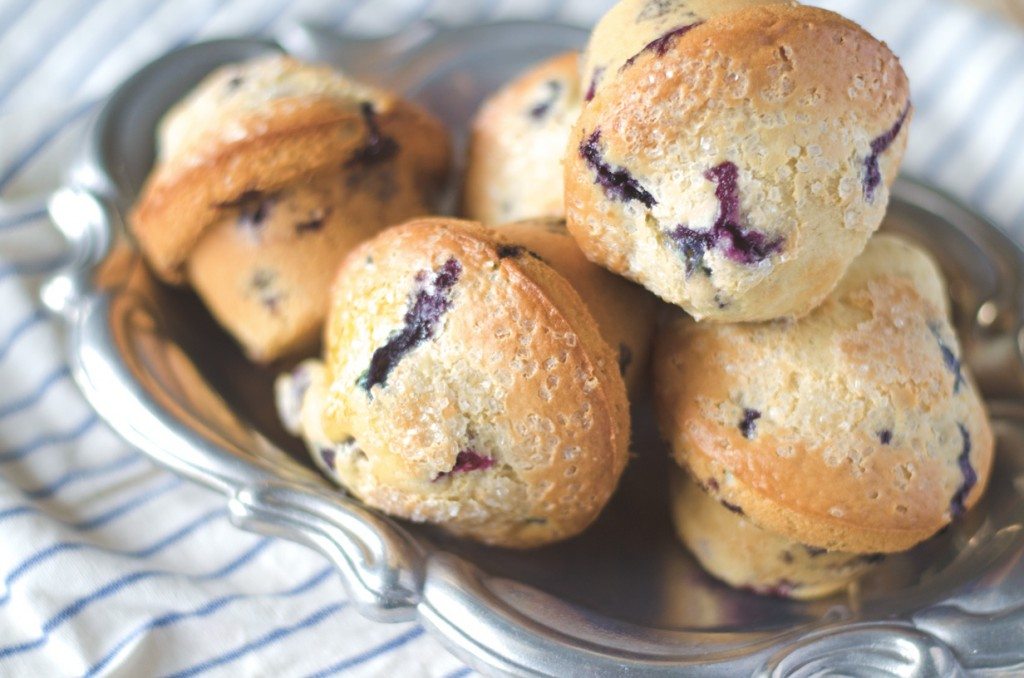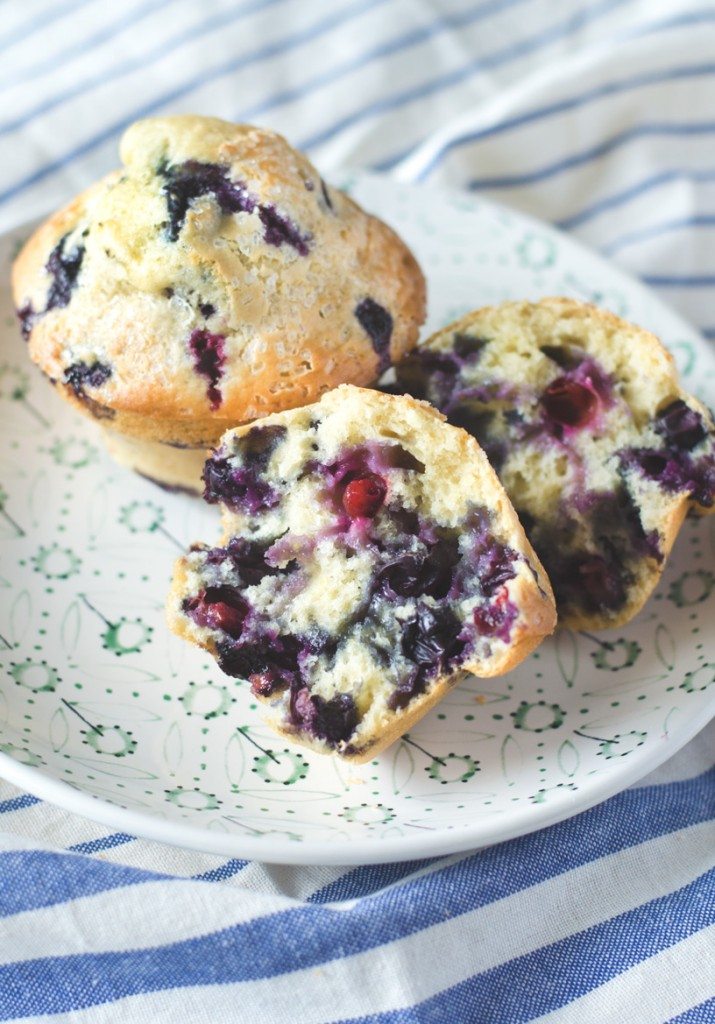 Just call me The Muffin Man. Or Lady I guess.
Hopefully it's not because I have a muffin top.
Hey, how many muffin jokes do you think I can fit into the first half of this post?
Mmmm.. Probably a few more.
I can't believe I didn't make these jokes with my Banana Chocolate Chip Muffins. What a wasted opportunity. I clearly was more uptight and prim-and-proper back then.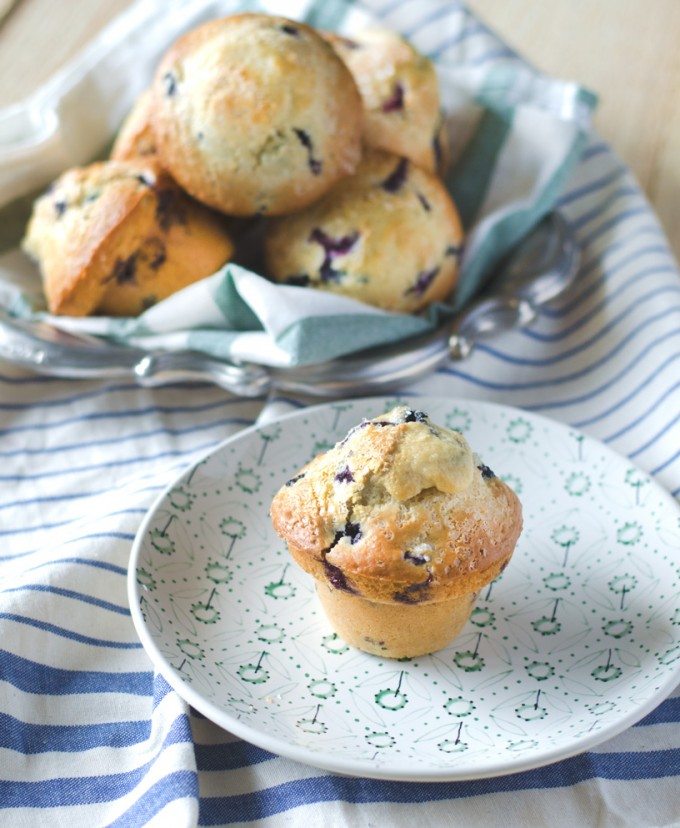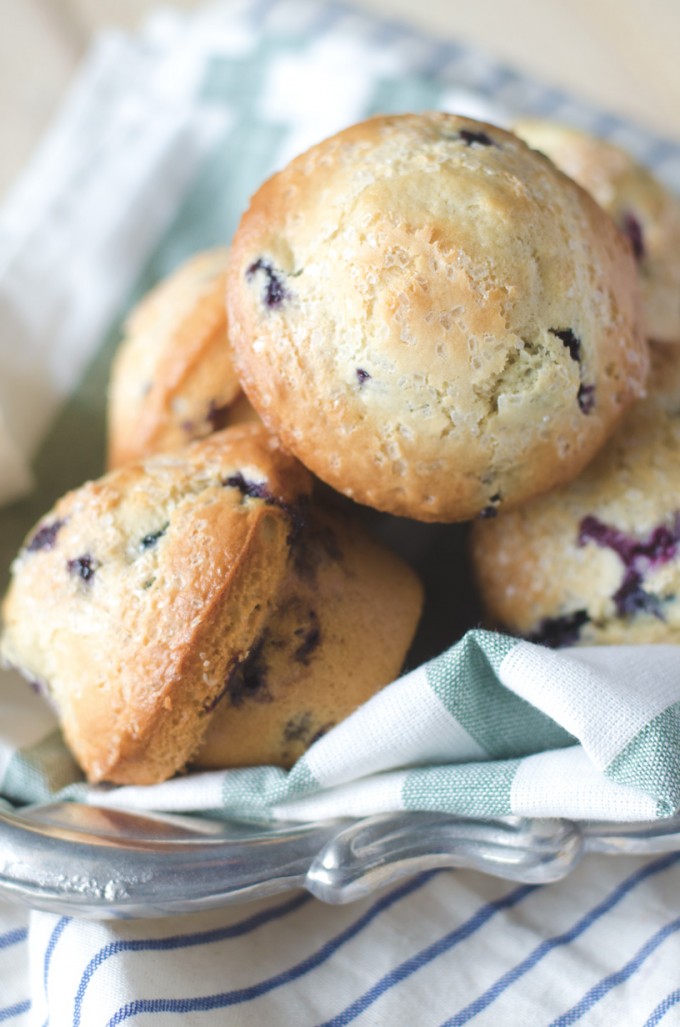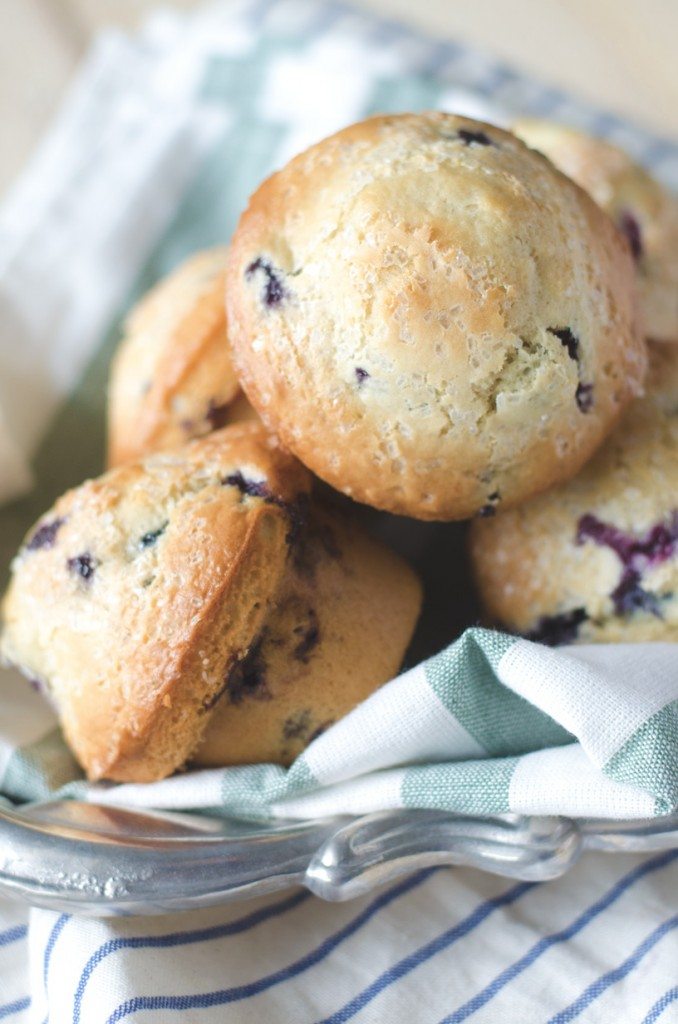 Anyway, so… like all baking experiments, it took several attempts to get things the way that I wanted them. You know how they say that life isn't about the destination, it's about the journey? That's not true in baking. Its all about the destination.
These muffins are light and buttery on the inside, prevalently studded with blueberries and flavored with lemon for a little brightness. They bake up big and tall, with a crispy outer crust.
They are perfect. You need them immediately.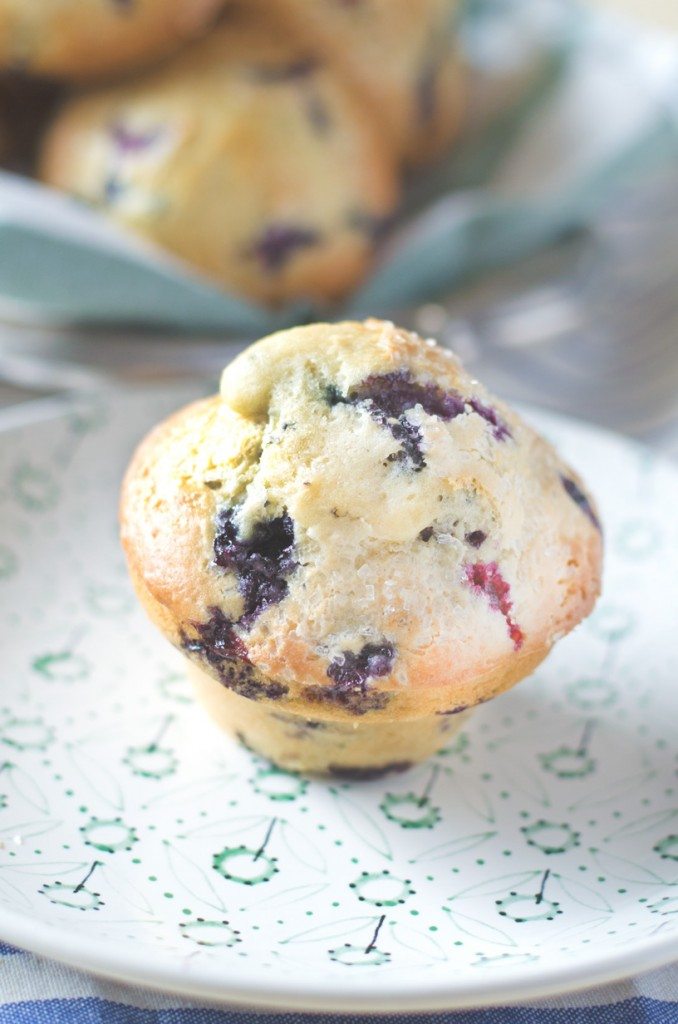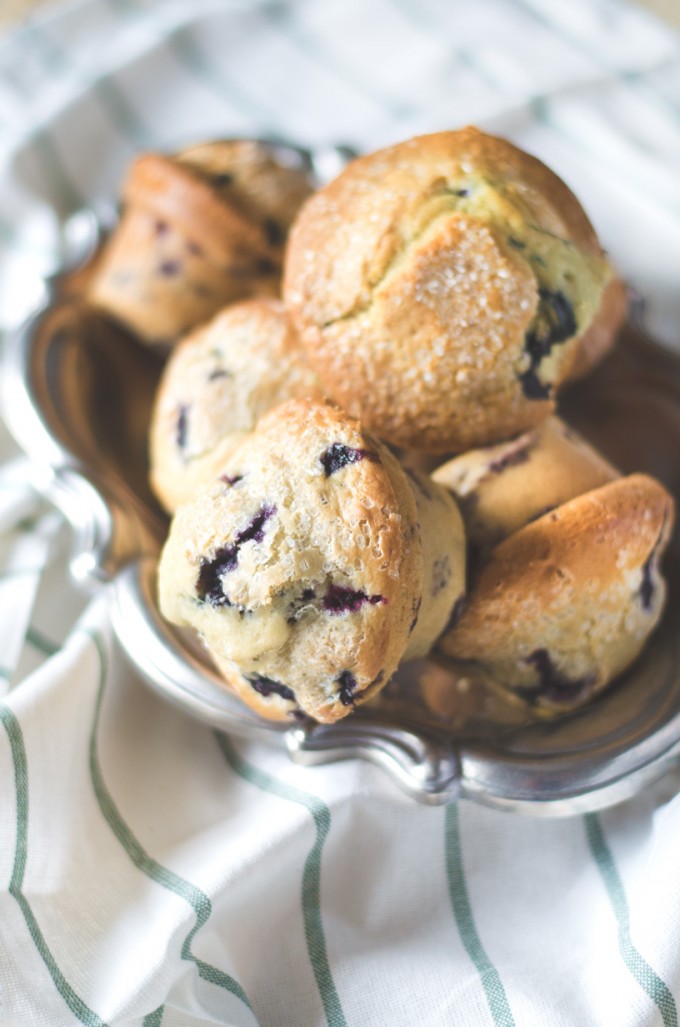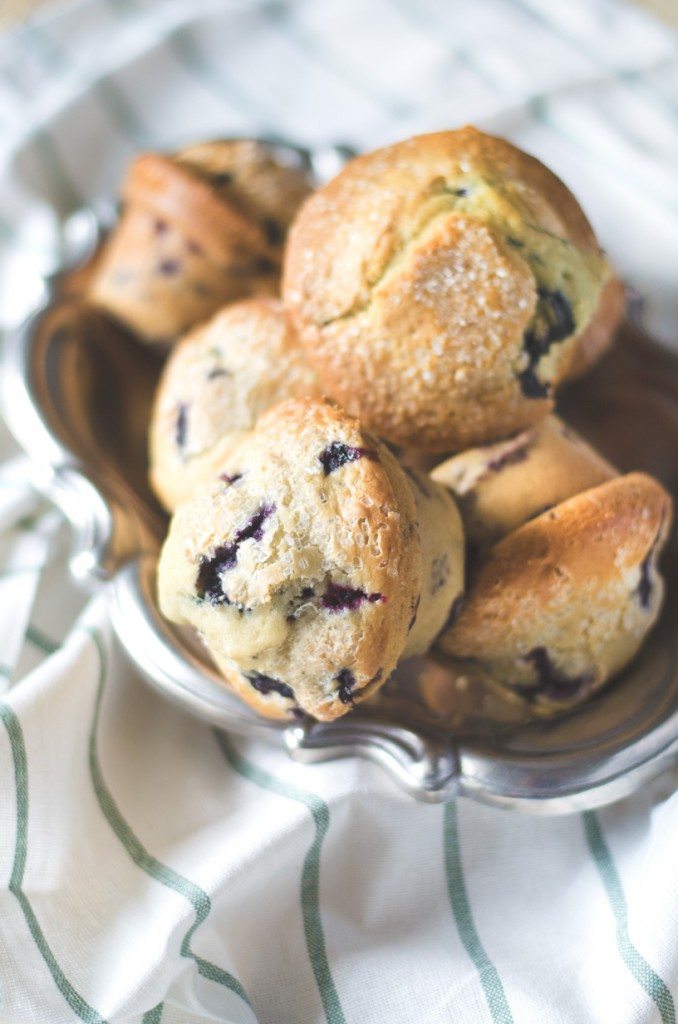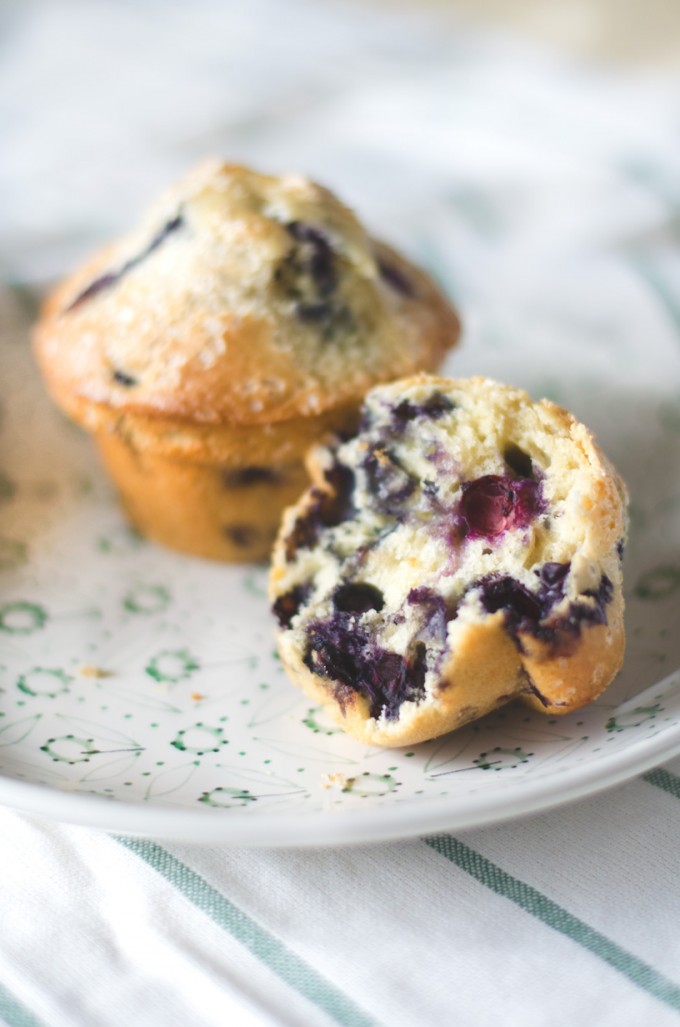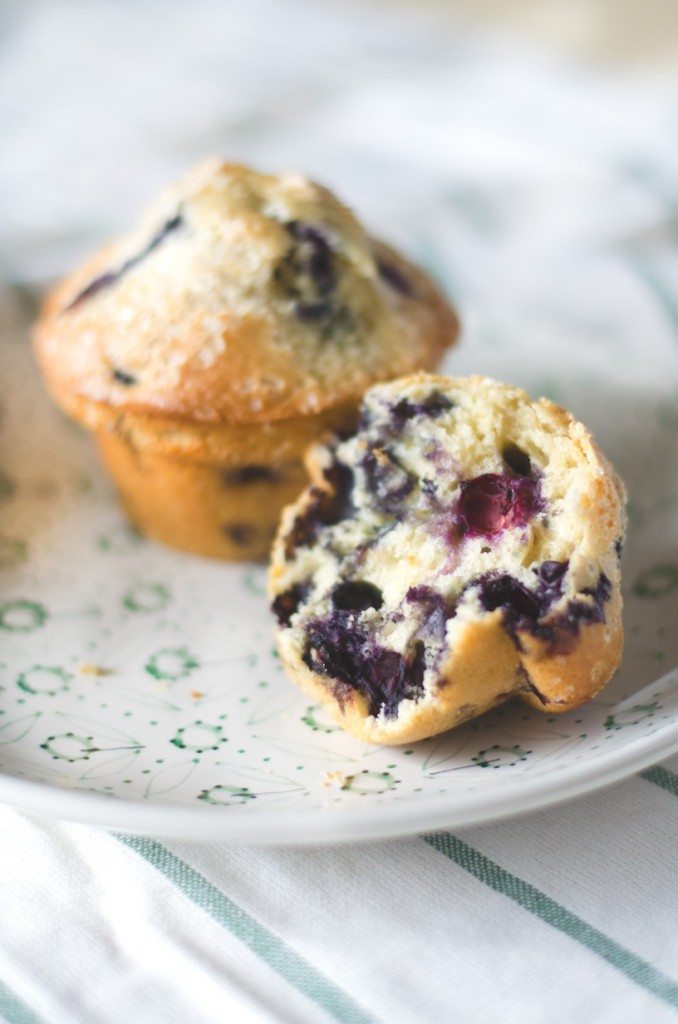 Couple of notes:
1. I only have one jumbo muffin pan. On my last batch, I used these liners because I was tired of washing my pans repeatedly. They are very formed cups, so I was able to use them in a regular muffin pan, but still make jumbo sized muffins. I spaced them out across the pan to get them to fit. Just FYI.
2. I call for tossing the blueberries with flour. This is because if you do this, it keeps the blueberries 1. suspended in the batter, so they don't sink to the bottom as much. and two, helps to keep them just from bursting. I eliminated it in my second back and then did it again in my final trial batch. Don't skip it, it takes 4 seconds and really does make a difference. Don't say I never taught you anything.
Bakery Lemon Blueberry Muffins
Ingredients
4

T

butter

softened

1

cup

sugar

1

lemon

zested and juiced

2

eggs

1

tsp

vanilla

1/2

tsp

baking soda

2

tsp

baking powder

3

cups

flour

1 1/4

cups

milk

2 1/2

cups

blueberries

tossed with 1 T flour

Raw sugar

for sprinkling (optional)
Instructions
Preheat oven to 350F. Spray two jumbo muffin pans with nonstick spray (or line with liners), 12 total.

In a mixing bowl, whisk together the butter and sugar. Add in the zest, juice, eggs, vanilla and milk and whisk to combine.

Sprinkle the baking soda and baking powder over, stir in. Add in the flour and stir until combined, but do not overmix.

Fold in the blueberries.

Divide the batter between the prepared cups and sprinkle with raw sugar (if desired). Bake for 35-40 minutes, until the tops have turned a light golden color. Cool on wire racks.