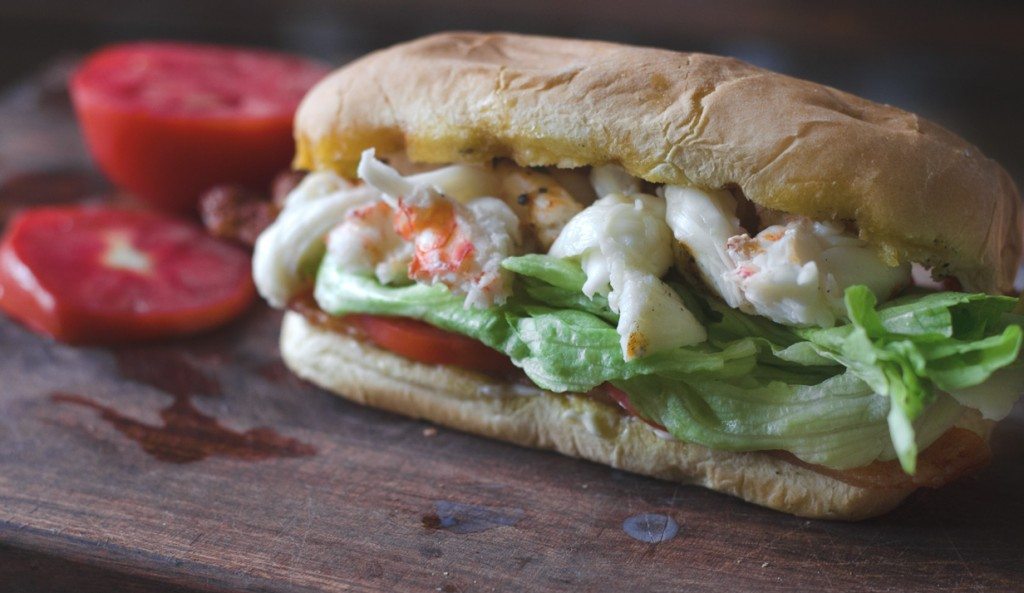 This recipe is so simple that I almost didn't even make it a post.
But then it was so pretty, it was practically begging for me to style it up slightly and take some pictures. Then the pictures turned out so well, and the sandwich was so easy and delicious…
…Well, here we are. With a post that barely qualifies as a recipe because it's so straightforward- hell, the whole damn recipe is right there in the name.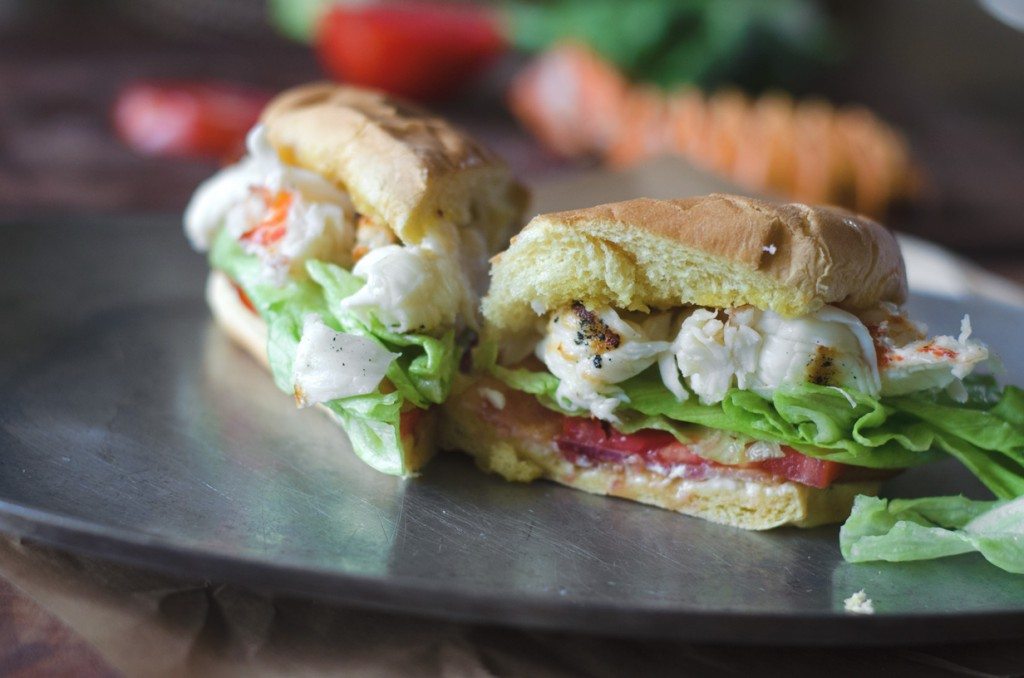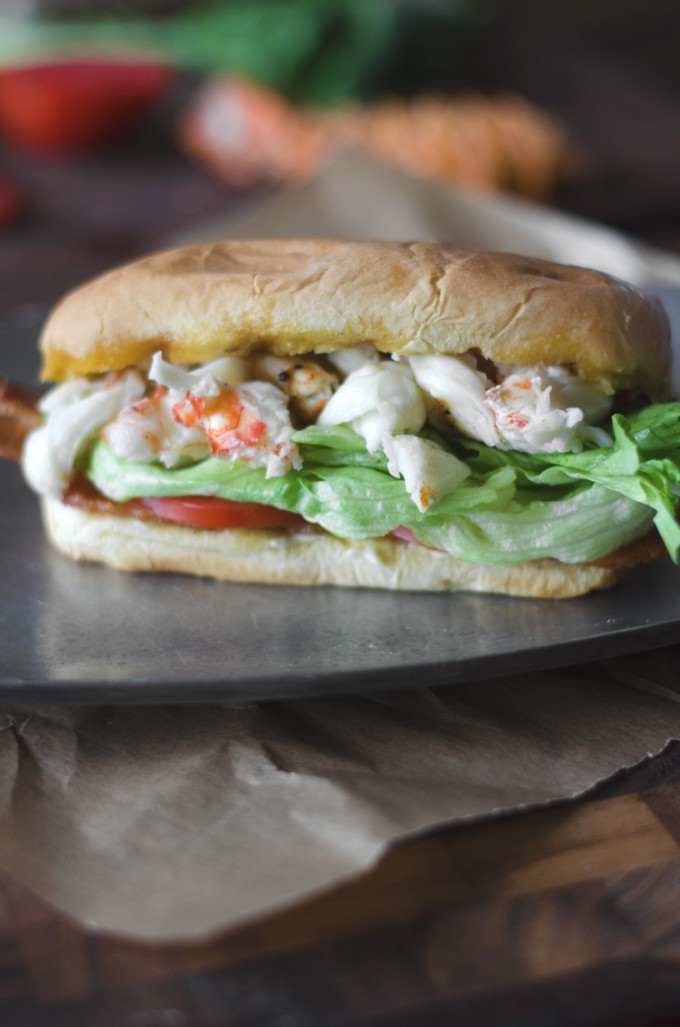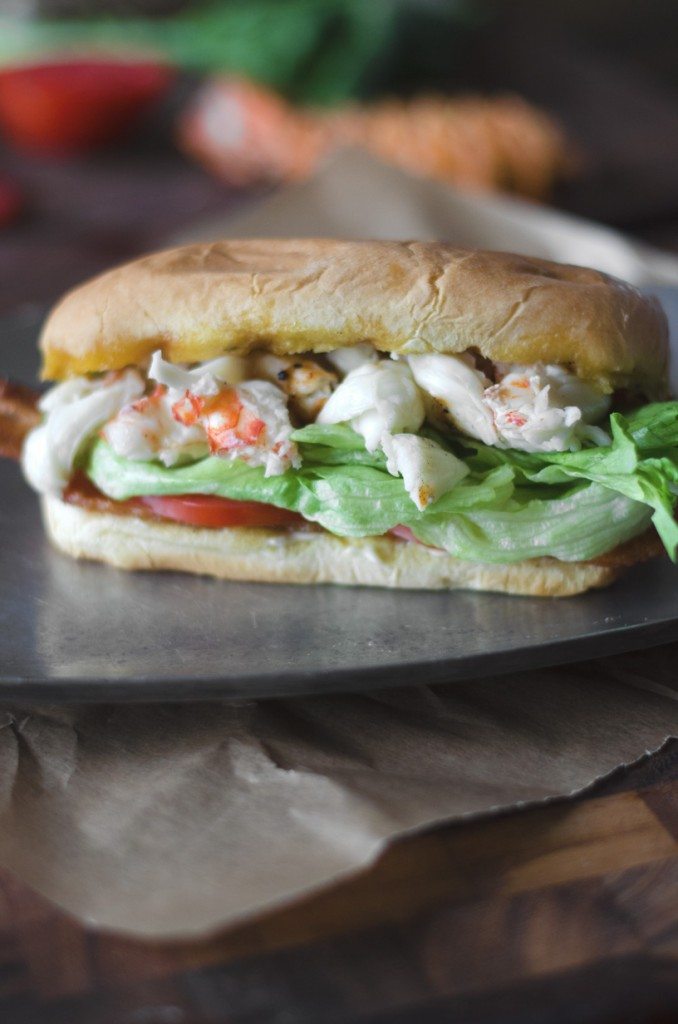 If you've never had or heard of a Lobster BLT before, you are missing out. BLTs in and of themselves are delicious, but once you add in some tender, buttery chunks of grilled lobster, you're asking for heaven in between some buns.
There's a joke in there, but I'm going to just let it go. You can say it in your head and chuckle to yourself. I'm right there with you.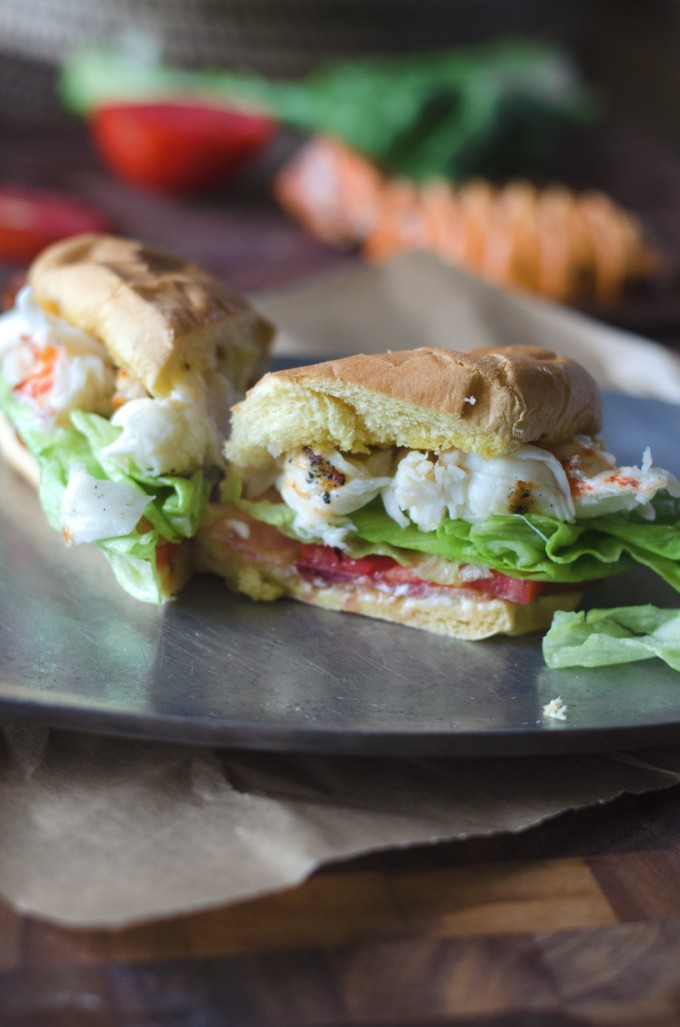 Lobster BLT
Ingredients
1

lobster tail

1

T

butter

1

tsp

Old Bay

2

pieces

cooked bacon

2

slices

tomato

2

crisp Iceberg lettuce leaves

1

T

garlic bread spread

1

T

mayonnaise

1

sausage bun
Instructions
Heat a grill over medium high heat. Split the lobster tail in half, sprinkle with Old Bay and dot with butter. Place on grill, shell side down, and grill for 8-10 minutes. Remove from the shell and roughly chop.

Spread the garlic bread spread on the bun and lightly toast on the grill.

Smear the mayonnaise on one side of the bun and layer the bacon, lettuce, tomato and lobster on top. Serve.