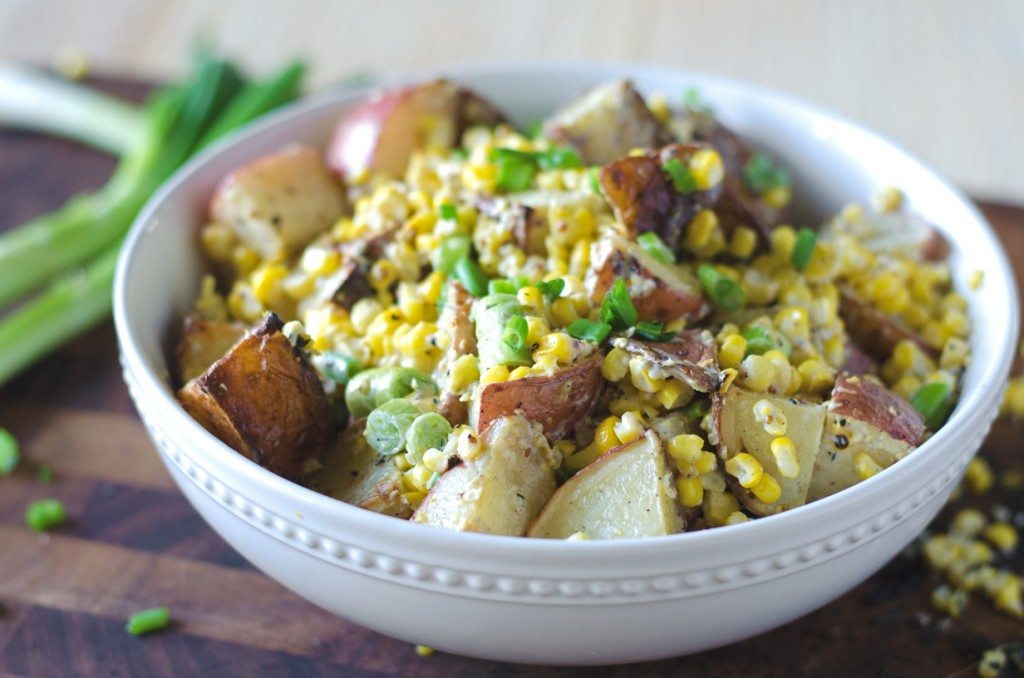 I've previously discussed my husband's general dislike of mayonnaise-based salads, like chicken salad and Waldorf Salad and potato salad. My biggest problem with this, and I am a big believer in not pushing your food opinions on others, is the fact that I really like all of those things. Rather than simply just accepting my husband for who he is and his food related shortcomings, I eternally quest to fix him by finding different versions of things that I like and that I believe he will willingly eat.
When I got a bunch of really beautiful red potatoes in my vegetable co-op basket a few weeks back, I knew immediately that I wanted to come up with a different sort of potato salad. Although I love the classic, Dave refuses to eat it, so it was off. To create something new. This is what I came up with.
Your normal potato salad, this is not. It's served warm, with the vegetables being grilled to give them some extra flavor, and when the warm vegetables get tossed with the dressing, it really releases the wonderful flavors in the sauce – line, honey, and Dijon mustard. Goes great with burgers, grilled chicken, and other than tossing some vegetables on the grill and throwing some things in a bowl, it requires virtually no work. It's about as light and fresh tasting as a potato salad could possibly ever hope to be.