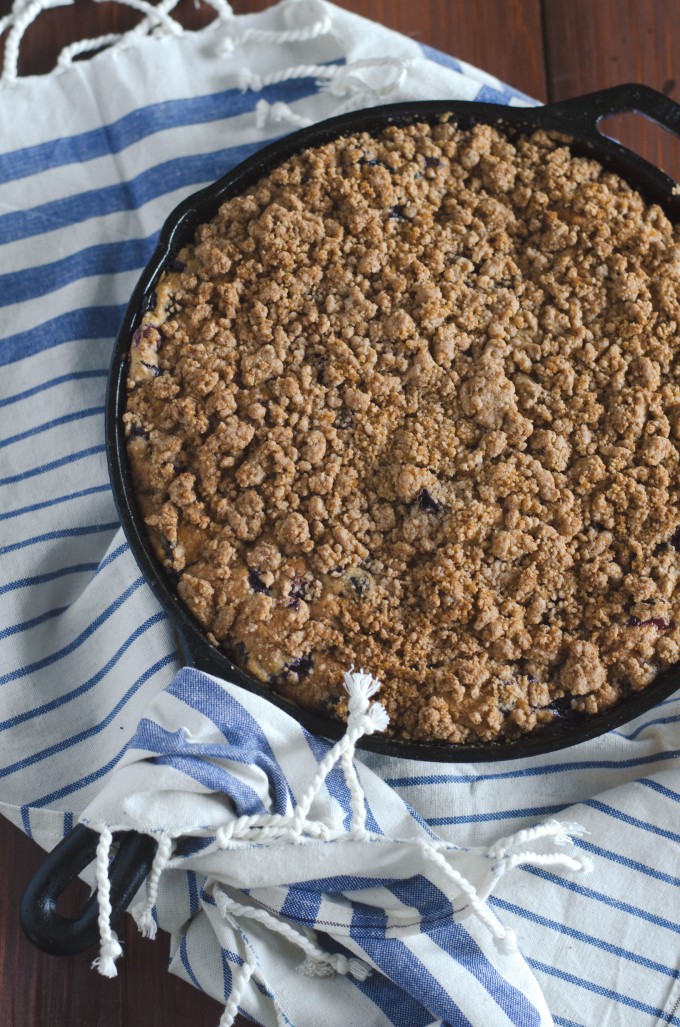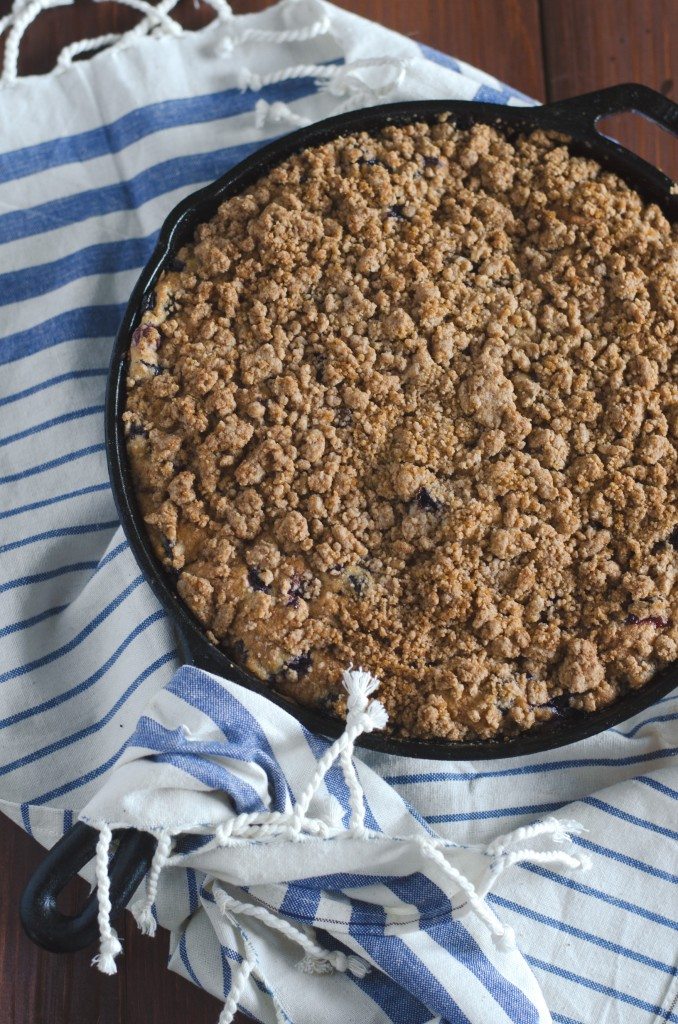 Blueberries are finally in season.
I feel like that needed to be in big type in order to convey my excitement and joy in the matter.
Buckle is a great dessert, because its so versatile. Its basically half cake, half coffee cake- and the best part about that is that in MY world, that means its acceptable to have for breakfast (it has fruit in it, after all)!
This was the first baked good to come to fruition in the new house (fruit, fruition, get it?!). It's a family favorite, for a variety of reasons. We are big lovers of berries in general here (in fact, a Blackberry Mojito is coming up in the queue soon), and this buckle has 5 cups of blueberries in it. Heaven. Warmed up, with a scoop of vanilla ice cream on it? Forget about it. Awesome dessert. With a cup of coffee? What a great way to start the day.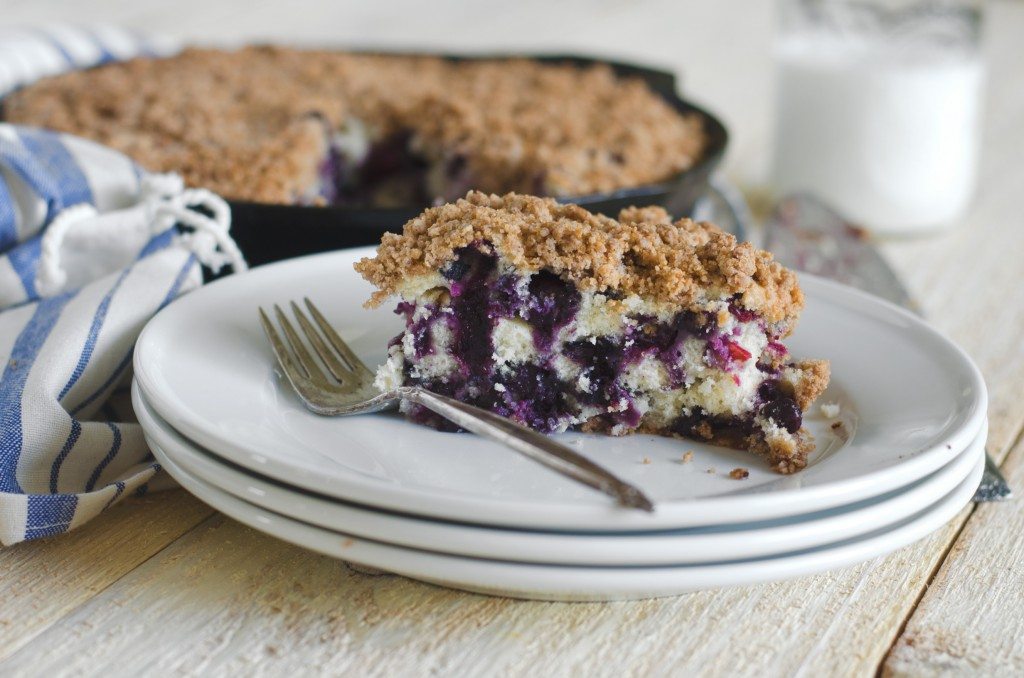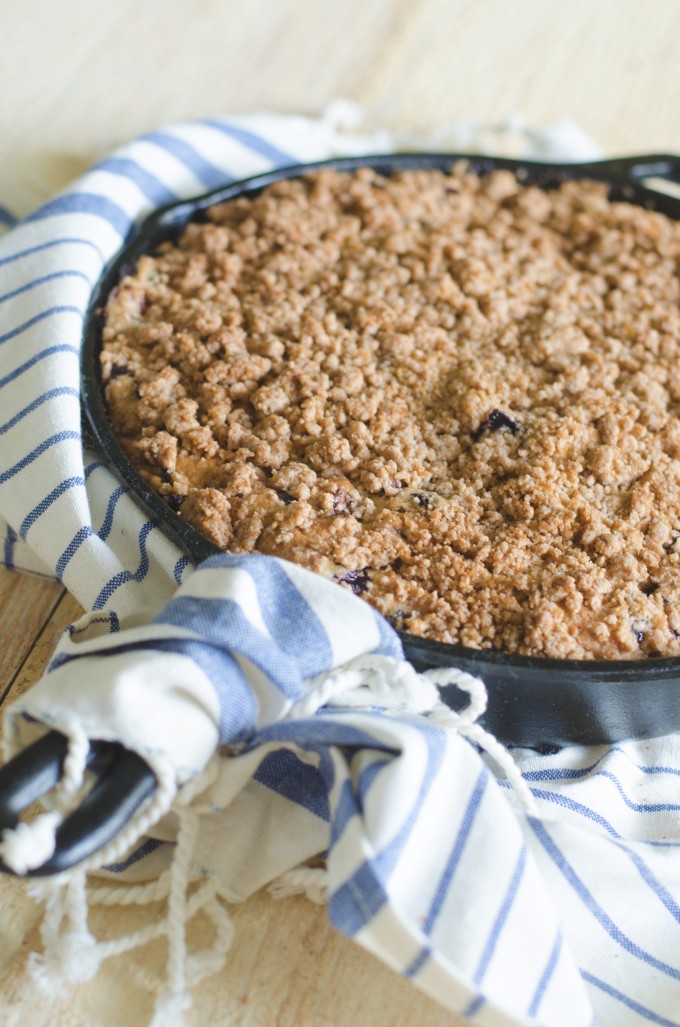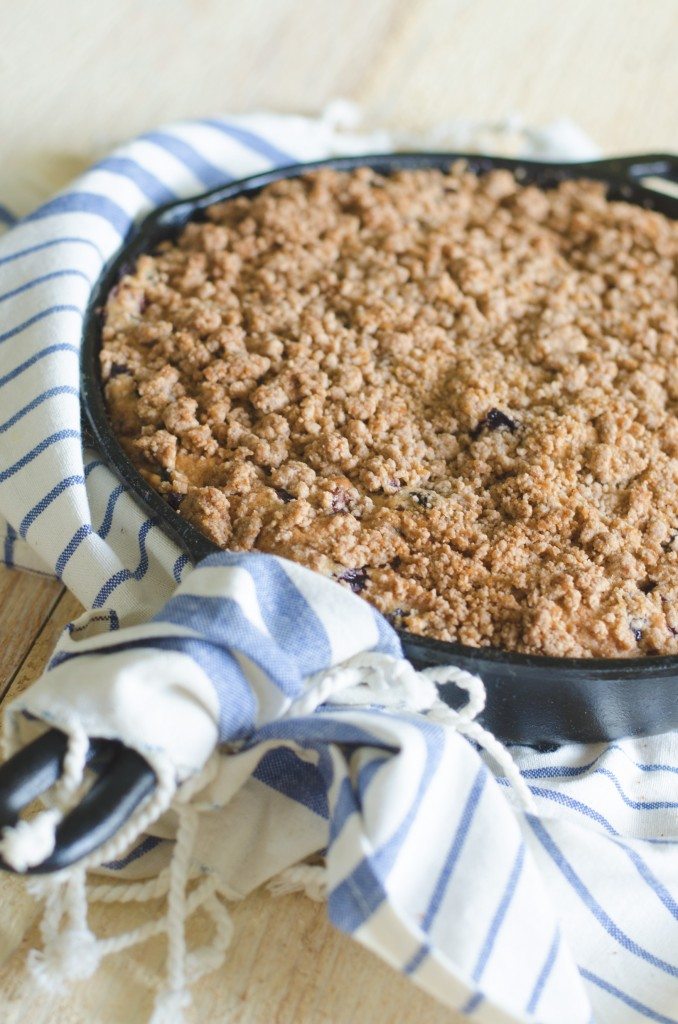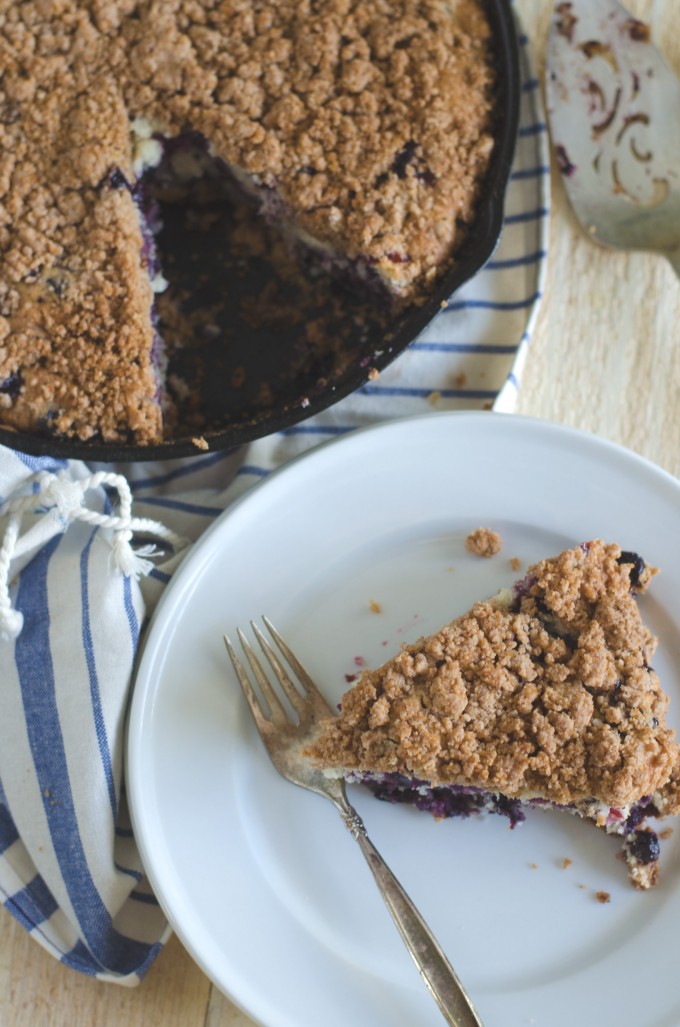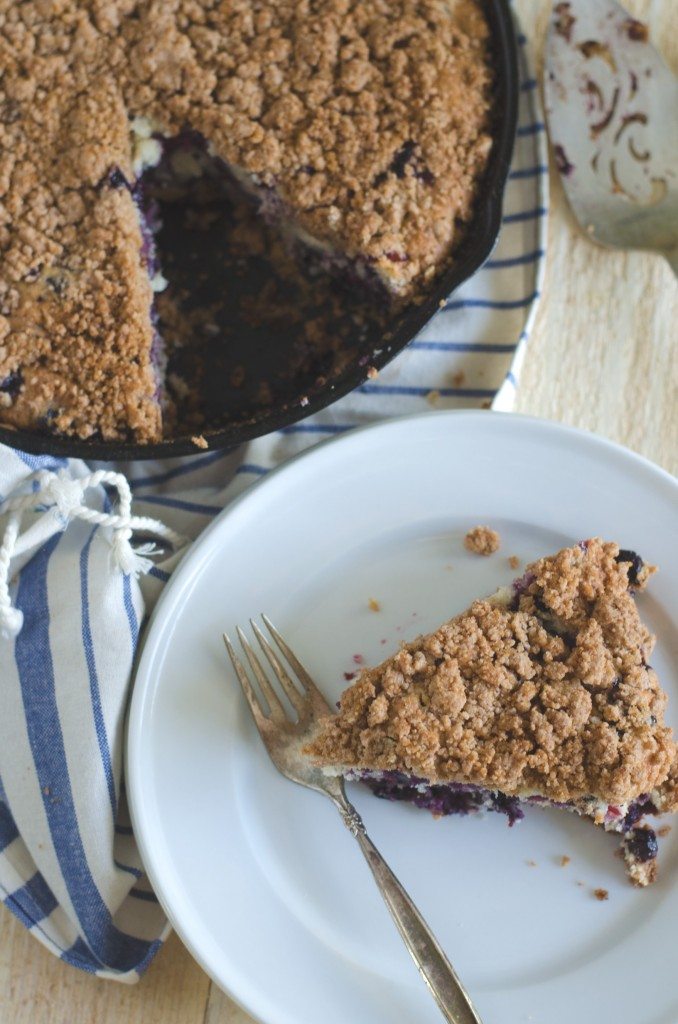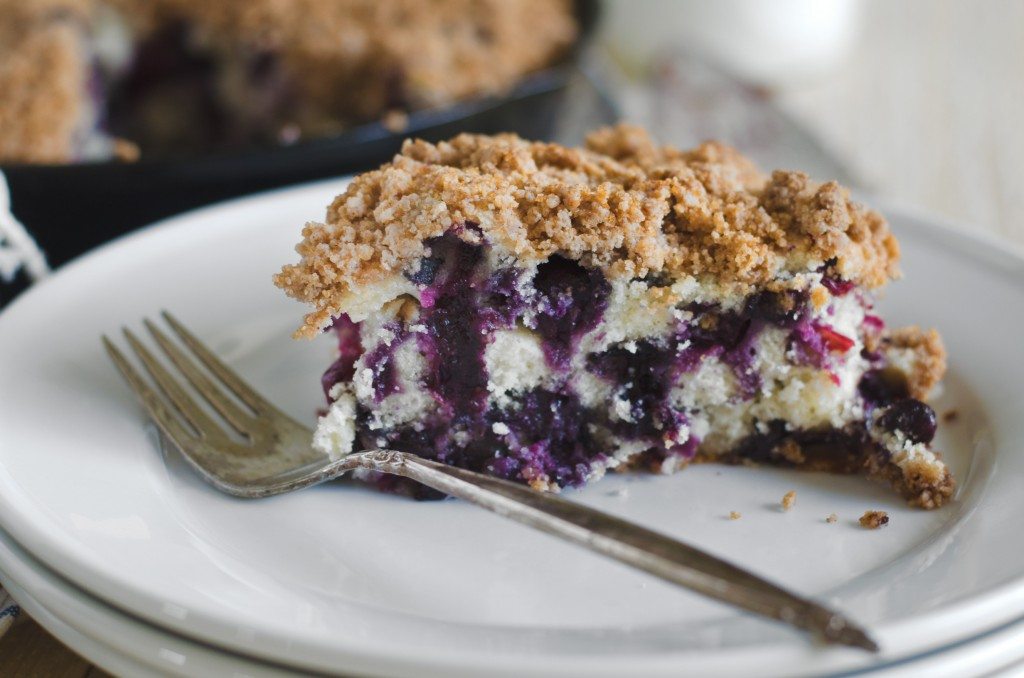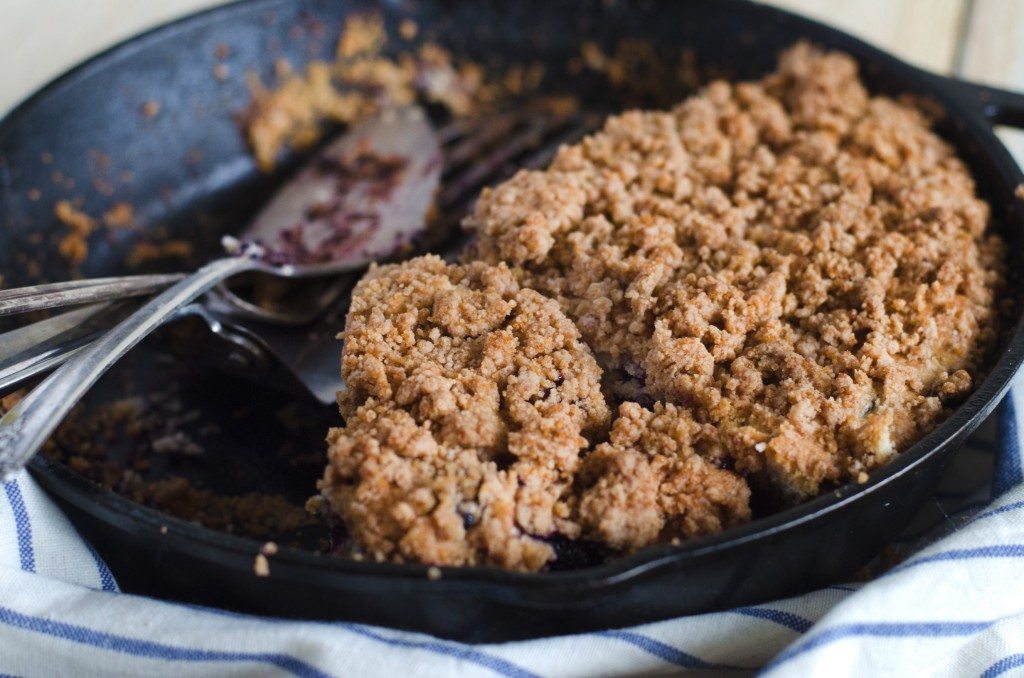 Note: This last time, I baked it in a cast iron skillet instead of a springform pan. I think it was the best one I've ever made!
Blueberry Buckle
Ingredients
Buckle

½

cup

1 stick unsalted butter, room temperature, plus more for pan

2

cups

all-purpose flour

plus more for pan

1½

teaspoons

baking powder

½

teaspoon

salt

¾

cup

sugar

1

large egg

1

teaspoon

pure vanilla extract

½

cup

milk

5

cups

wild or cultivated fresh blueberries

Streusel Topping

1

cup

all-purpose flour

1/4

cup

packed light-brown sugar

1

tsp.

ground cinnamon

1/4

tsp.

salt

6

tbsp.

unsalted butter

room temperature
Instructions
Heat oven to 350 degrees. Butter a springform baking pan and dust with flour, tapping out excess. Set aside. In a medium bowl, sift together the flour, baking powder and salt; set aside. In the bowl of an electric mixer fitted with the paddle attachment, cream butter and sugar on medium speed until light and fluffy, about 3 minutes. Reduce mixer speed to low, and add egg and vanilla, beating until fully combined. Add reserved flour mixture, alternating with the milk, a little of each at a time, starting and ending with the flour mixture. Remove from mixer. Gently fold in blueberries. Pour batter into prepared pan; sprinkle streusel topping over cake. Bake until cake tester comes out batter-free, 60 to 70 minutes. Transfer to a wire rack to cool for 10 minutes. Remove from pan; cool for 15 minutes before serving. Makes 1 10-inch round cake or 2 6-inch round cakes.

In a medium bowl, combine flour, sugar, cinnamon and salt. Using a pastry blender or fork, cut in the butter until fine crumbs form. Using hands, squeeze together most of the mixture to form large clumps. The topping can be frozen in an airtight container for up to 6 months. Makes enough to top 1 10-inch round cake or 2 6-inch round cakes.