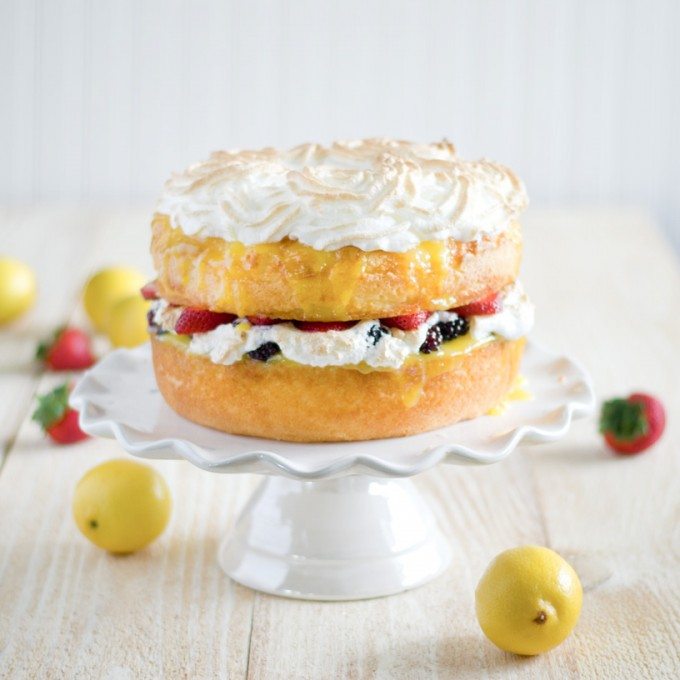 Would you believe me if I told you that you could have this master piece done in fifteen minutes? Twenty, tops?
Because you can.
As much as I love making things from scratch, there are plenty of days where I just need to save some time. I could even say "cheat", but that feels like such a dirty word. We will call this "an exercise in time management."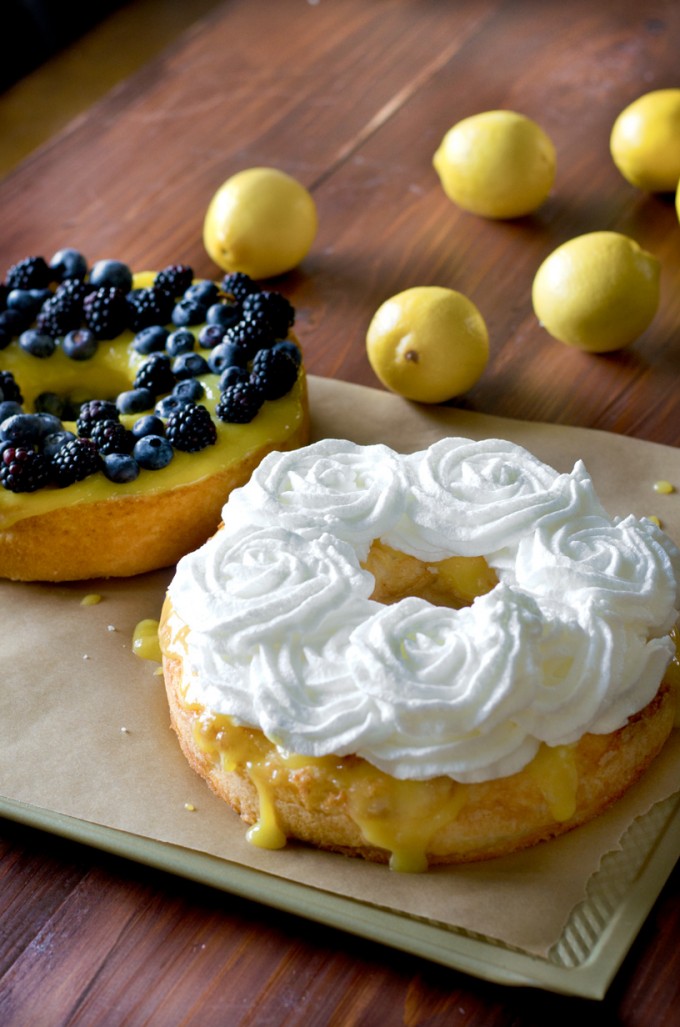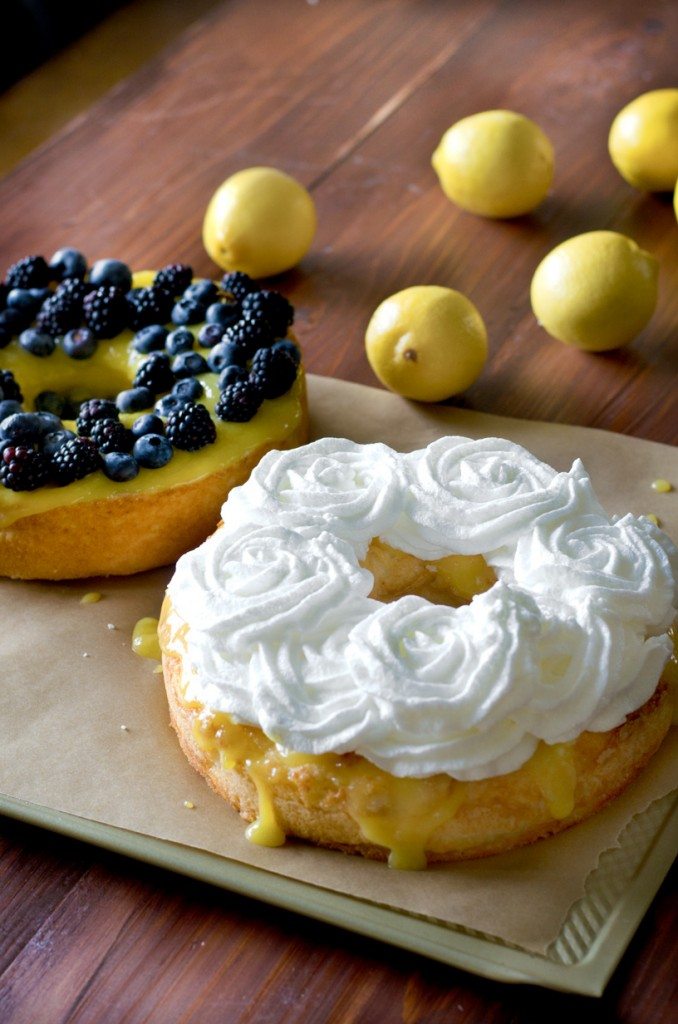 So here we go, dressing up a store-bought angel food cake into what I can only refer to as a true masterpiece of beauty. I don't know what the best part is, the fact that it is just SO impressive looking, the fact that its easy to do, or the fact that yes, it tastes just as good as it looks.
This cake is sweet, tangy and jam packed full of lemon flavor. I love meringue, and while piping it out into rosettes certainly lends an impressive final display, it would be just as tasty and beautiful with a big pile on top.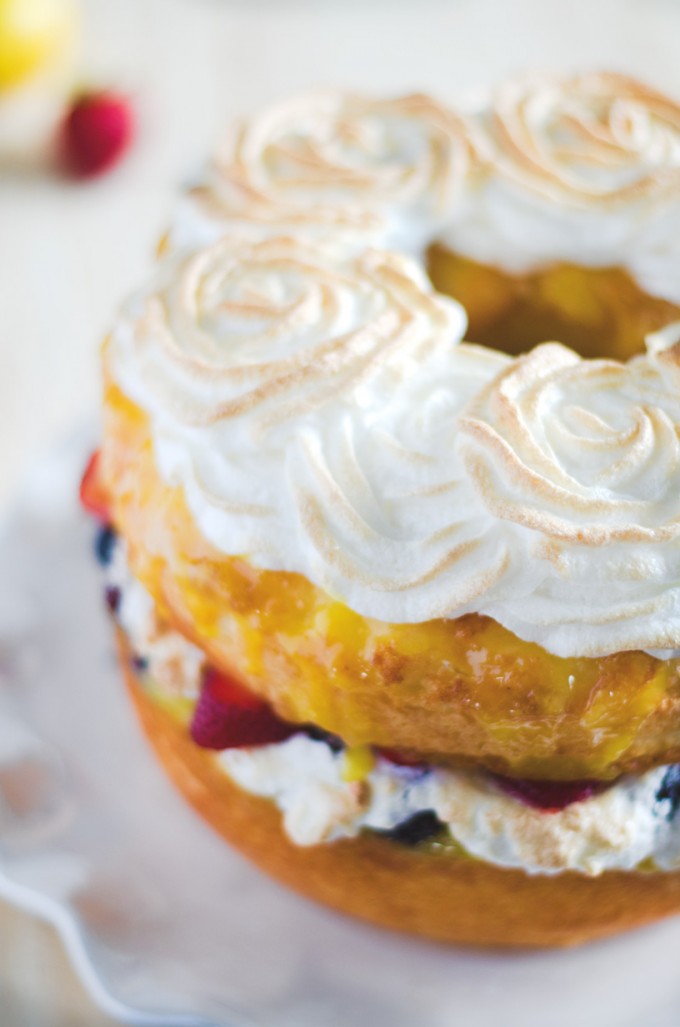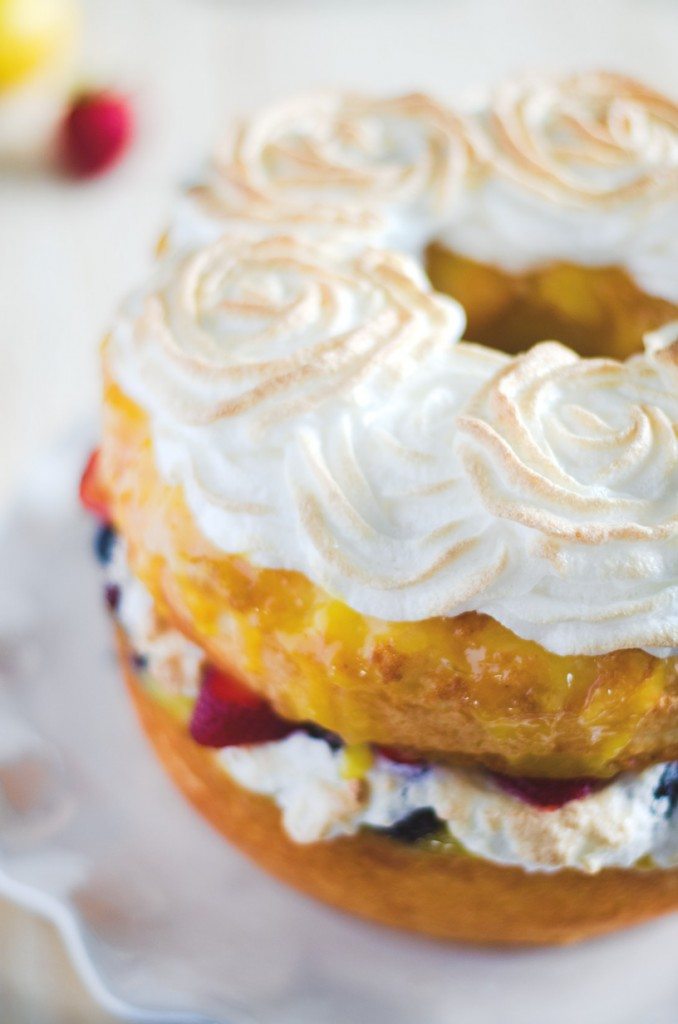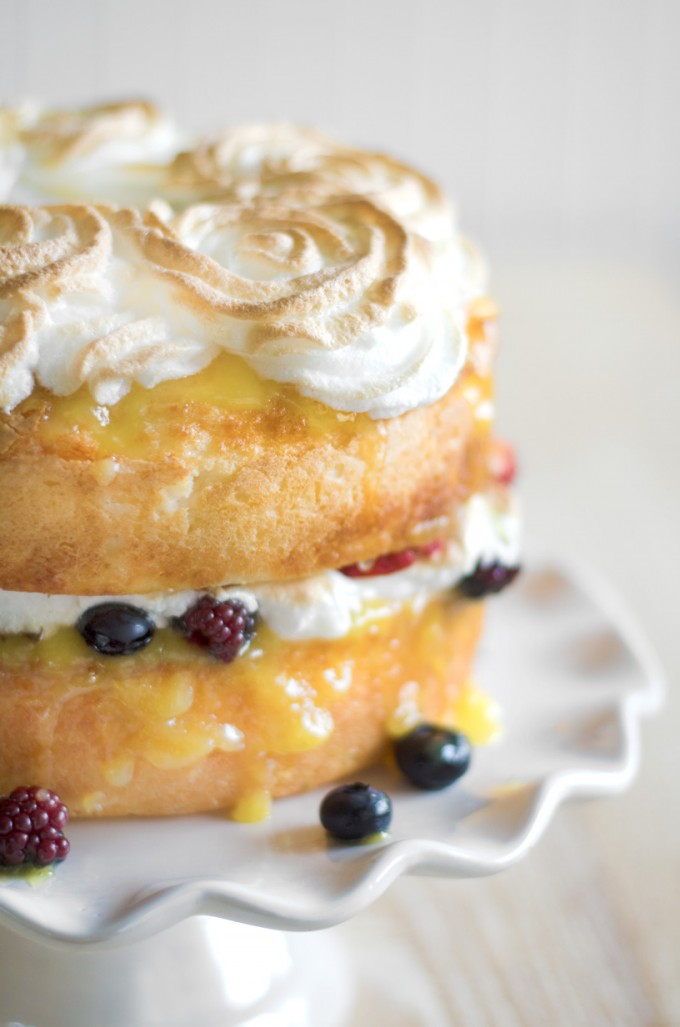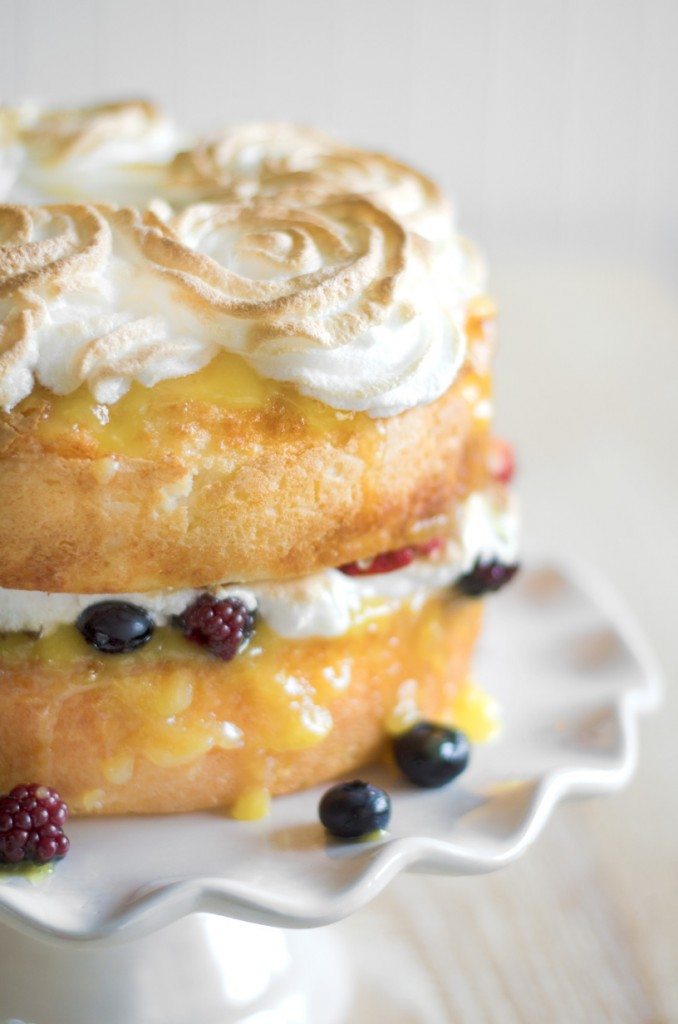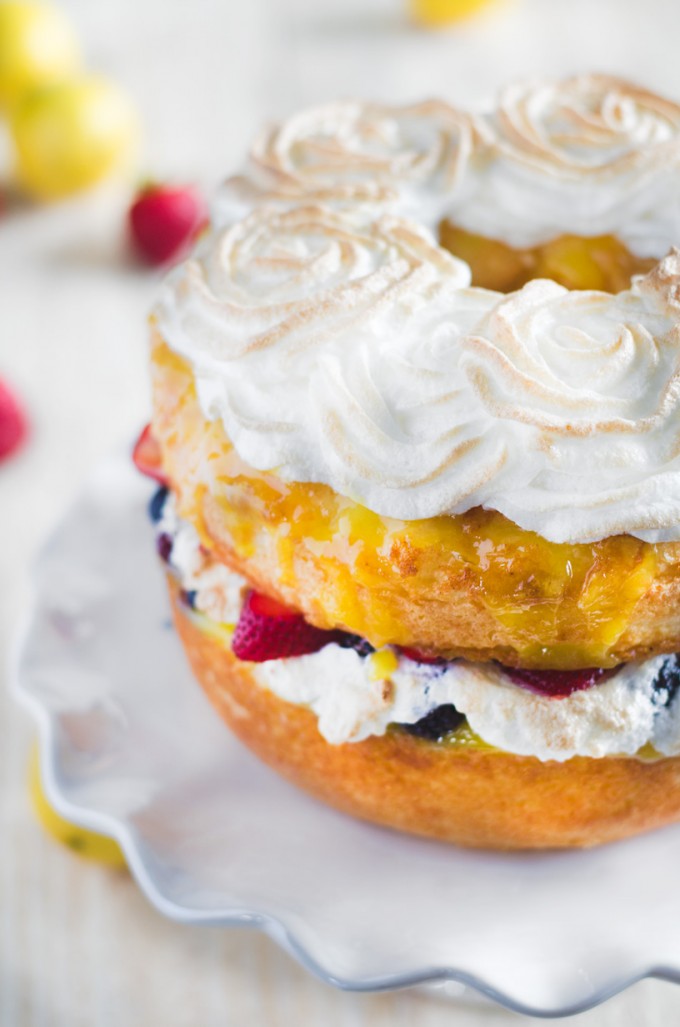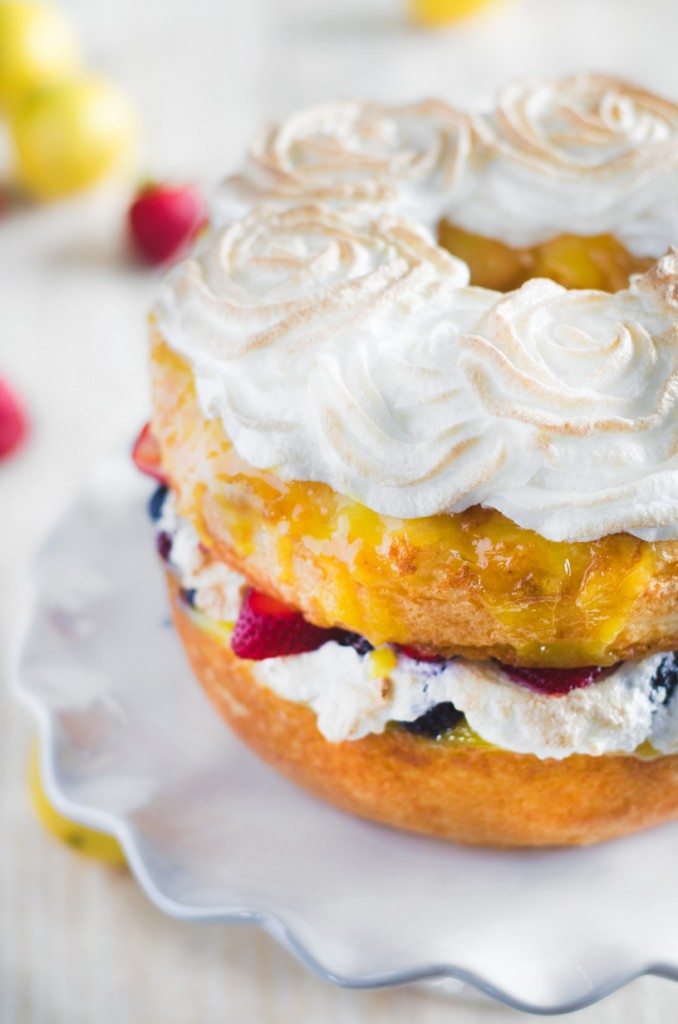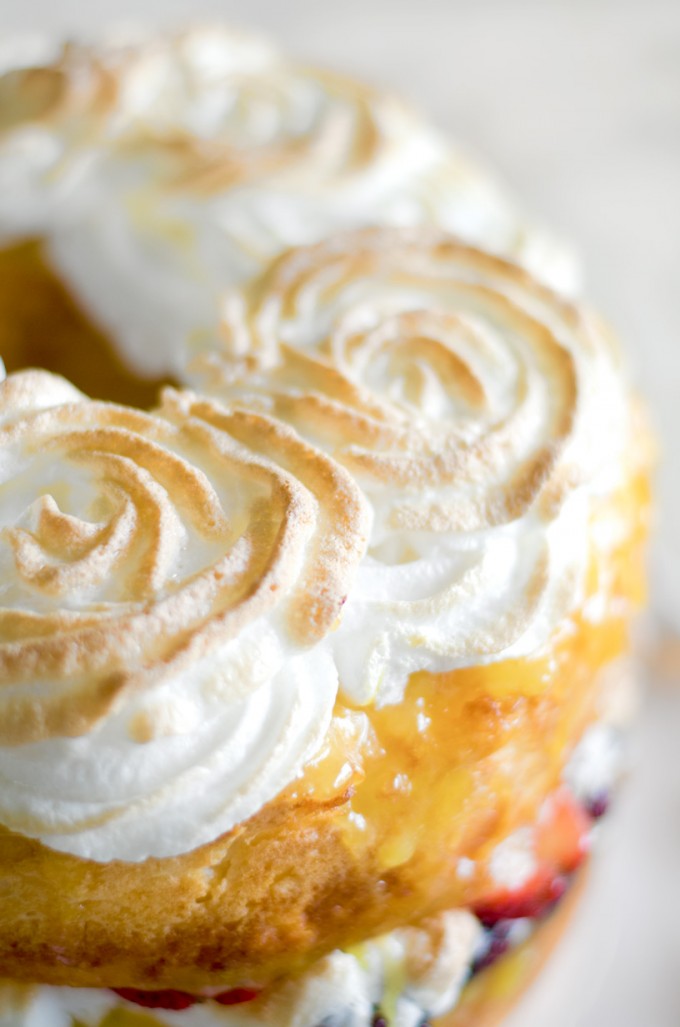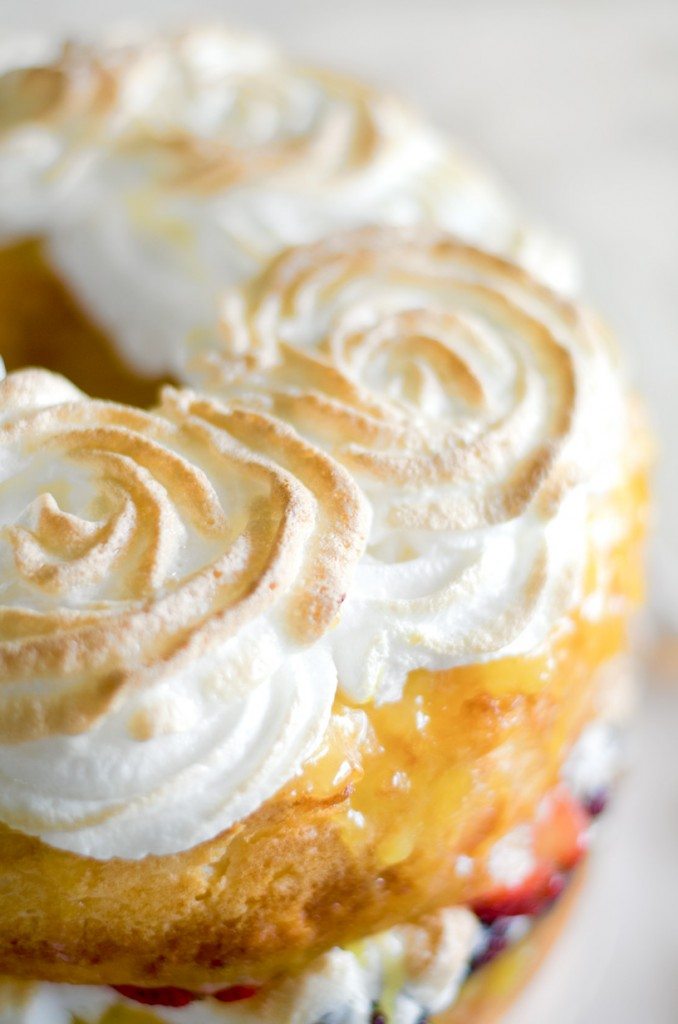 Angel Food Cake with Lemon Curd, Fresh Berries and Meringue Rosettes
Ingredients
1

store-bought angel food cake

1

recipe lemon curd

1/2

cup

sliced strawberries

1/2

cup

blueberries

1/2

cup

blackberries

5

egg whites

room temperature

1/2

cup

+ 2T sugar
Instructions
Preheat an oven to 400F.

Line a baking pan with parchment paper. Slice the angel food cake in half, and put each half on the baking sheet.

In the bowl of a stand mixer, or using handheld beaters on high, beat the egg whites on high, gradually adding in the sugar. Whip the egg whites until stiff peaks form.

DivideSpoon the lemon curd (approximately 3/4-1 cup) on top of each angel food cake half.

On the bottom half, place the blackberries and blueberries on top of the curd. Spread half the meringue on top.

Put a large drop flower tip into a piping bag. Spoon in the remaining meringue. Pipe rosettes on the top of the cake (or conversely, spread the meringue on top, using the back of a spoon to create decorative peaks.

Bake for 5-8 minutes in the preheated oven, until the meringue is a golden brown. Cool slightly, then stack the cake layers. Slice and serve.