These Peanut Butter Chocolate Chip Cookies are soft and chewy, and loaded with peanut butter flavor and chunks of chocolate!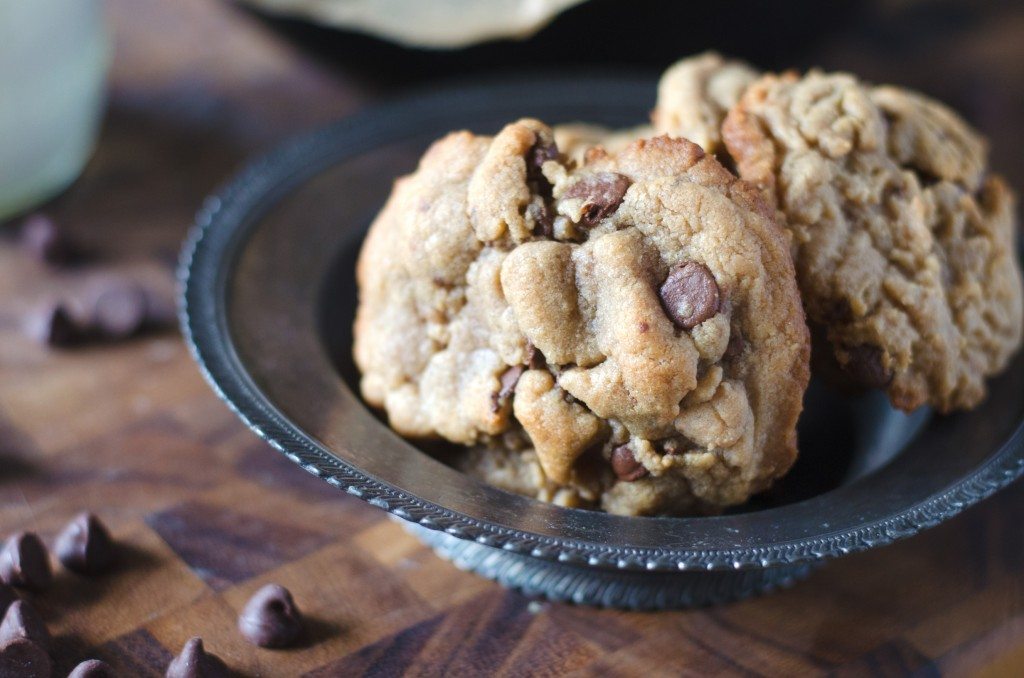 It has been far, far too long since I came up with a good cookie recipe. I've just been so wrapped up working through all the other ideas that I've had for recipes on here lately (as I write this, I currently have my next 18 posts written and scheduled!). But really, there's no excuse. You should never be too tired or too busy for cookies.
David and Jonathan both absolutely adore peanut butter- while I could take it or leave it. This is actually a great thing for me, because it's always good to have some sweets around that I can, in fact, manage to stay out of.
So when I was thinking about a new dessert recipe to post (since I realized I hadn't posted one in quite a while) I thought of combining my peanut butter cookies and my chocolate chip cookies, to come up with one that was the best of both worlds- peanut butter, chocolate chip, and of course soft and delicious. Happy to say that it didn't take me very long to do, with only making minor changes as I went along. The cookies turned out absolutely perfect.
I even received the coveted "Jonathan Seal of Approval," which just means that he stole one off the table and went, "mmmMMMMMMmmmmm!"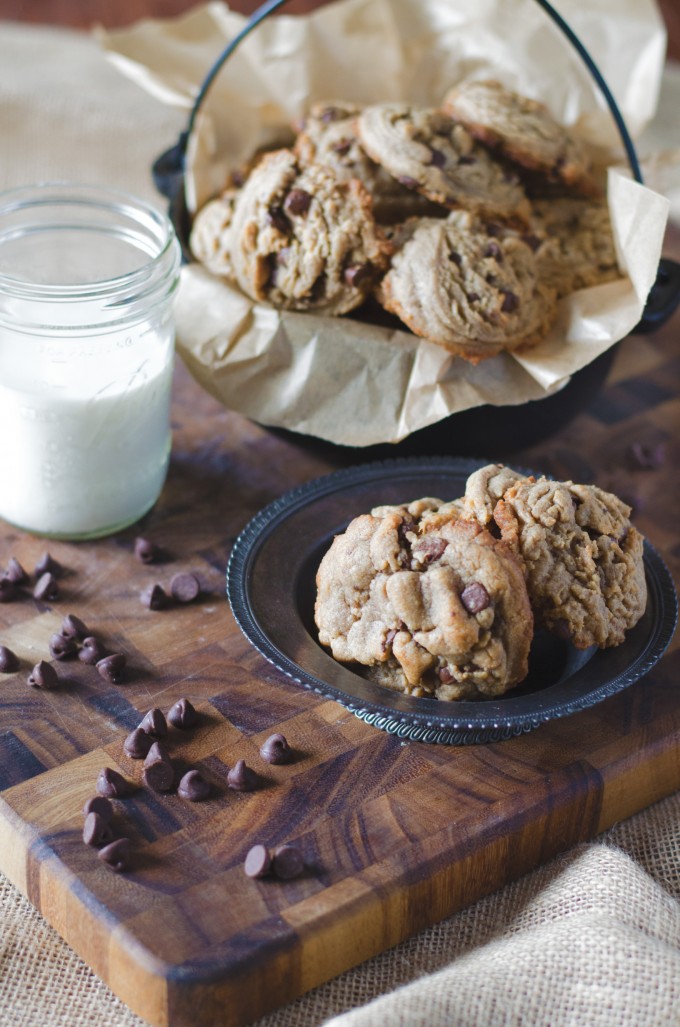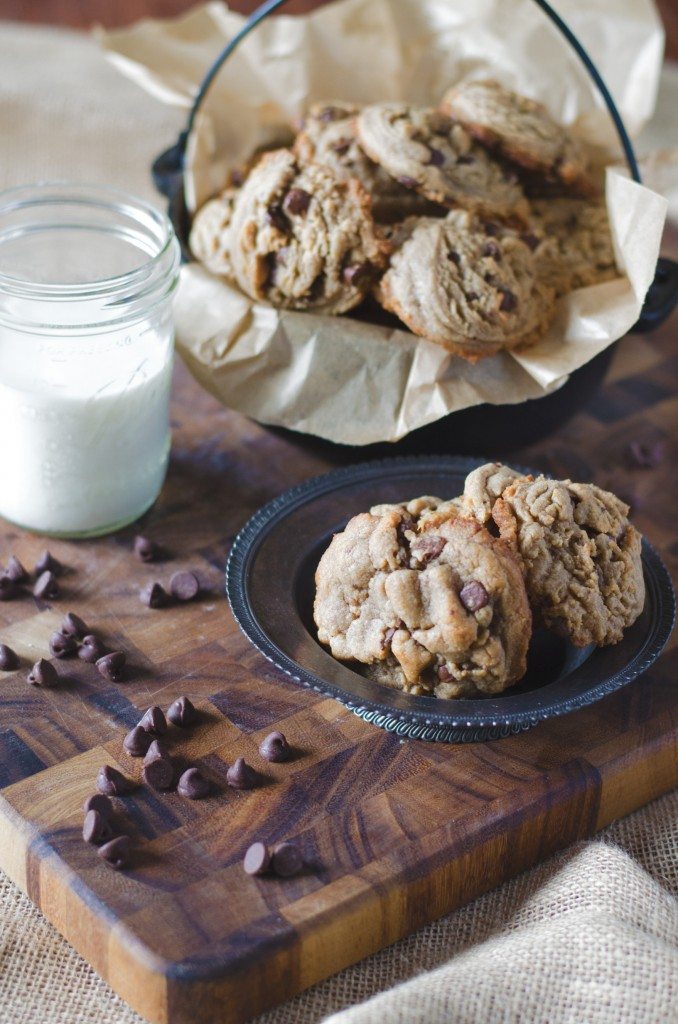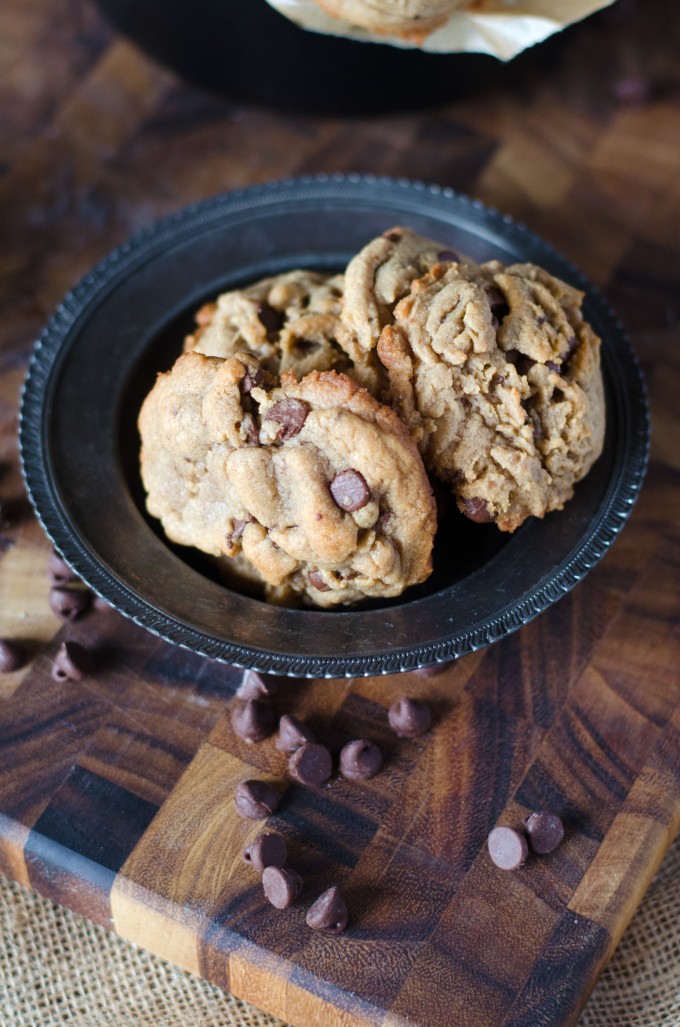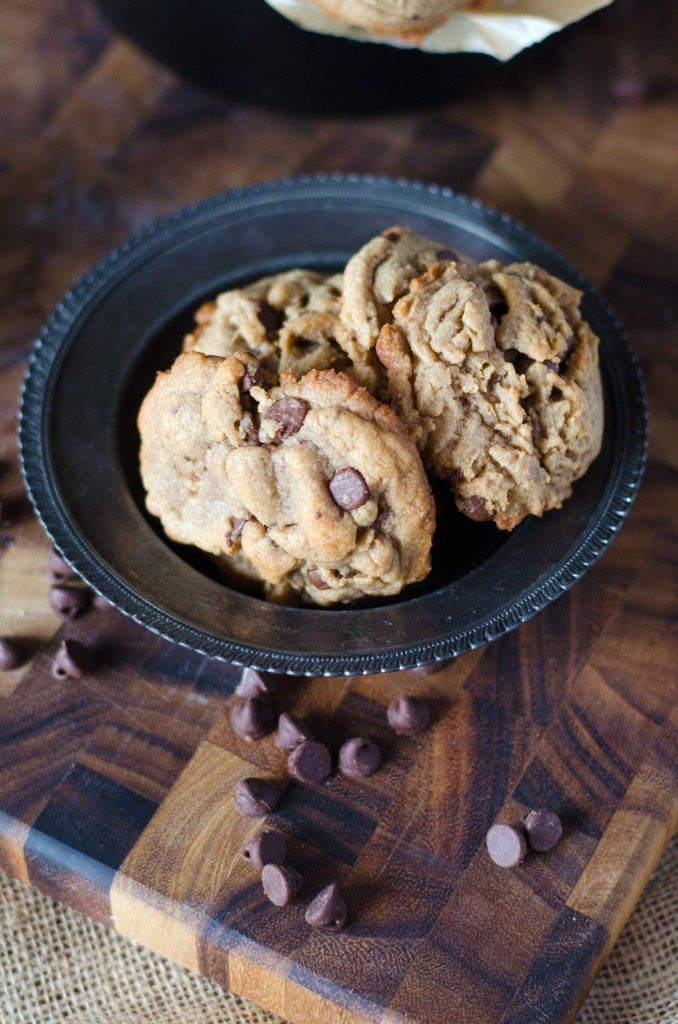 Peanut Butter Chocolate Chip Cookies
Ingredients
1 1/2

stick

12 T unsalted butter

1

cup

peanut butter

1

cup

packed dark brown sugar

1/2

cup

white granulated sugar

2

eggs

1

tsp

vanilla

1/4

c

corn syrup

3/4

tsp

baking soda

1/2

tsp

baking powder

2 1/2

cups

flour

1 1/2

cups

semi sweet chocolate chips
Instructions
Preheat oven to 350.

In the bowl of a stand mixer, cream together the butter, sugars, and peanut butter.

Add in the eggs, one at a time, then vanilla and corn syrup. Mix until thoroughly combined.

Sprinkle the baking soda and baking powder over the top and stir in. Mix the flour until well combined, then stir in the chocolate chips by hand.

Line 2 baking sheets with parchment paper and use a small ice cream or cookie scoop to drop 1 1/2" balls of dough 2" apart.

Bake for 10-12 minutes, until the dough no longer looks "wet". Let cookies stand on the cookie sheet for an additional five minutes after coming out of the oven, then use a small spatula to remove to a metal cooling rack.