This Overnight Blueberry French Toast Casserole is the perfect way to start your day. Throw it together the night before and bake it in the morning!
This post brought to you by Fresh from Florida. The content and opinions expressed below are that of Go Go Go Gourmet.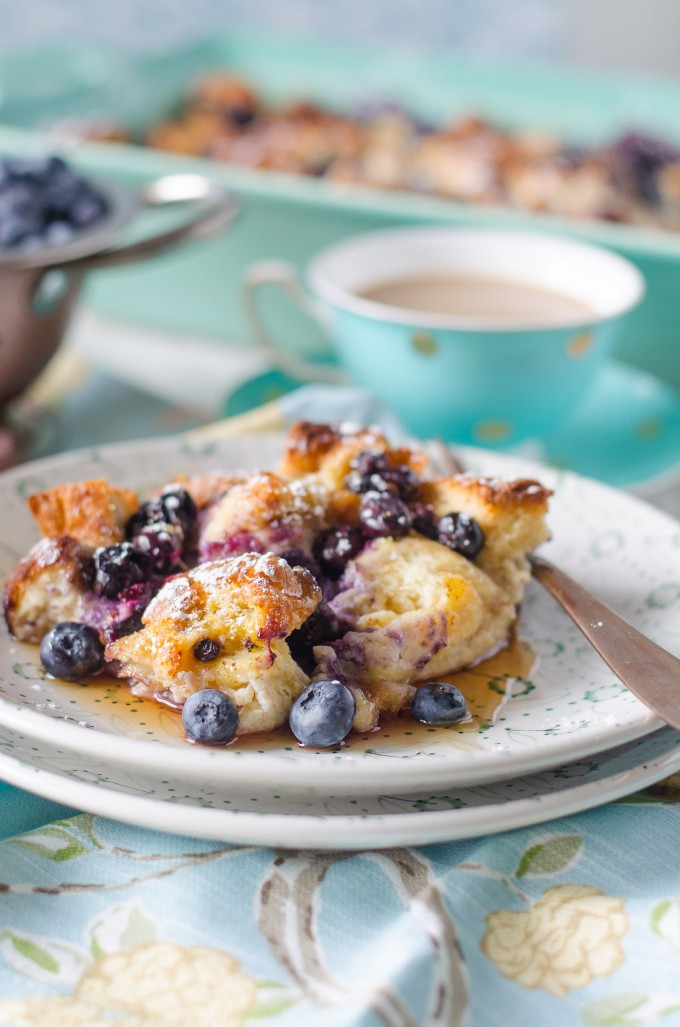 I pride myself on making dishes that don't take a lot of time or effort to do. For example, I made this at 11:30 PM one night before going to bed. I relayed this information to a friend, who just said, "You have a cooking addiction." She might be right.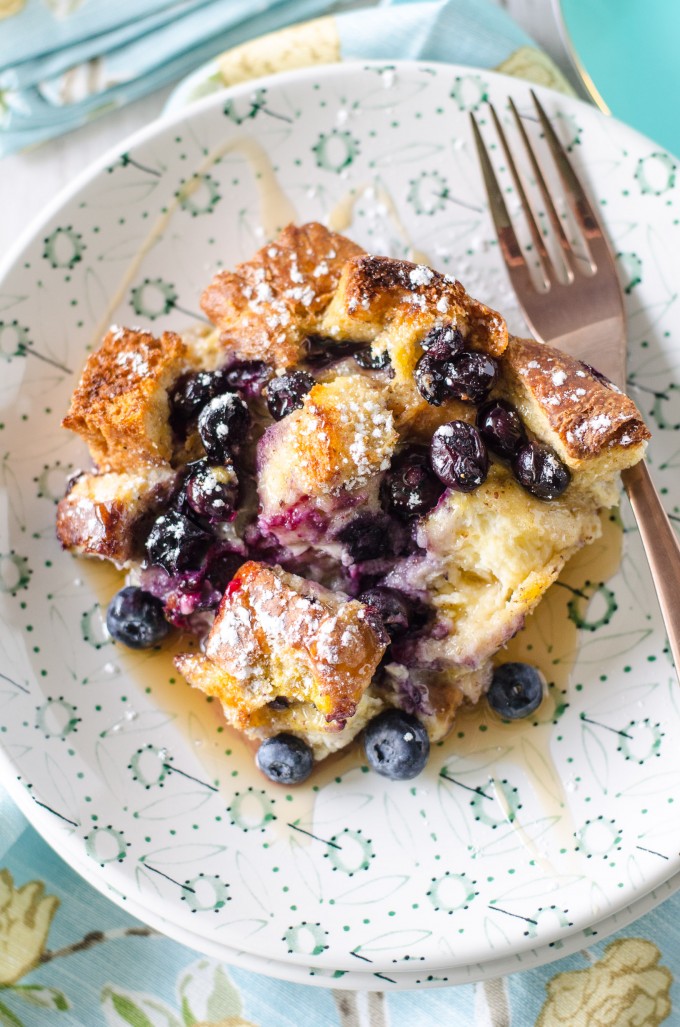 I just can't get enough blueberries, ever. Last year, Jonathan and I went blueberry picking, which was a fabulous time, even though it was legit 85 degrees by 10 am. You can read all about the saga here, which I have to say, is a pretty good story. I'll be making sure to take cash this year when we go. Hopefully the baby holds off long enough! Blueberry season is just the best time of year. The weather is warm, it tastes like spring/summer, and best of all- blueberries are so CHEAP!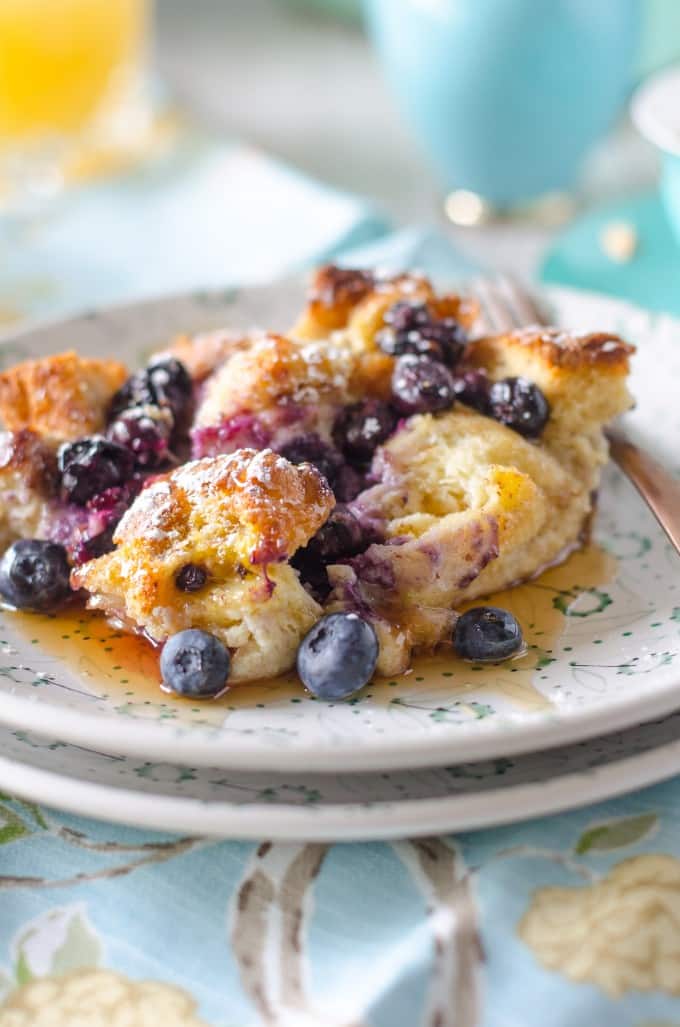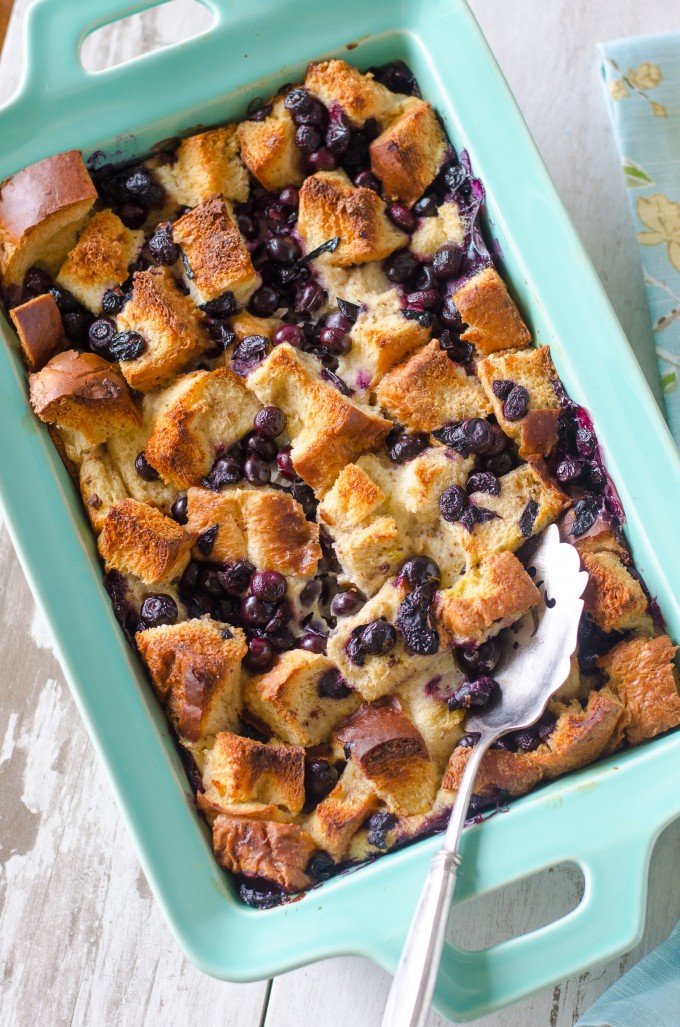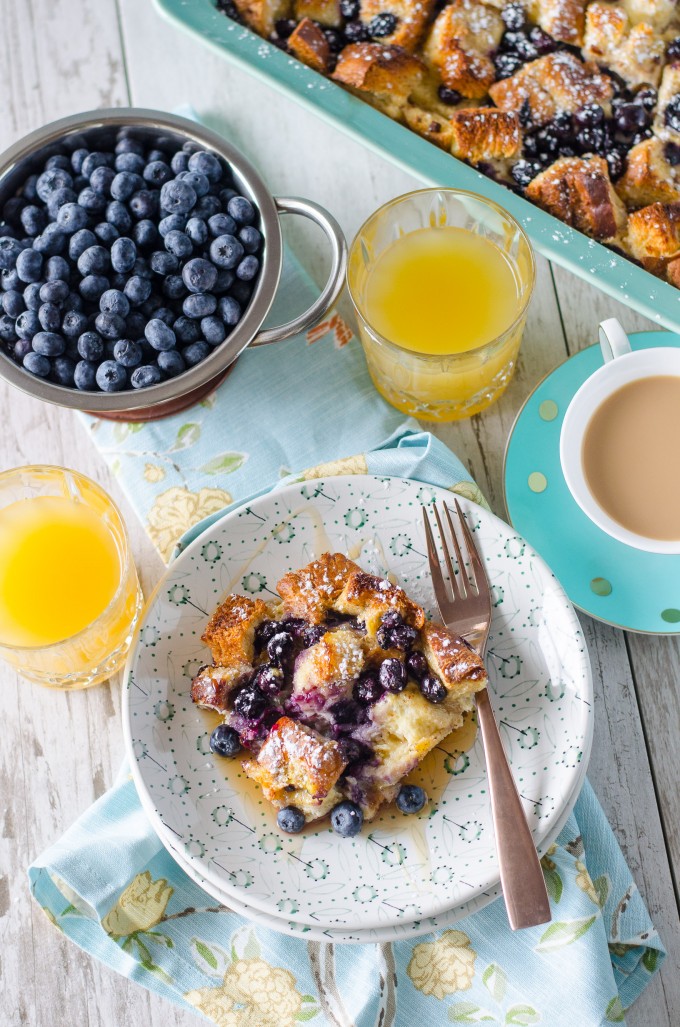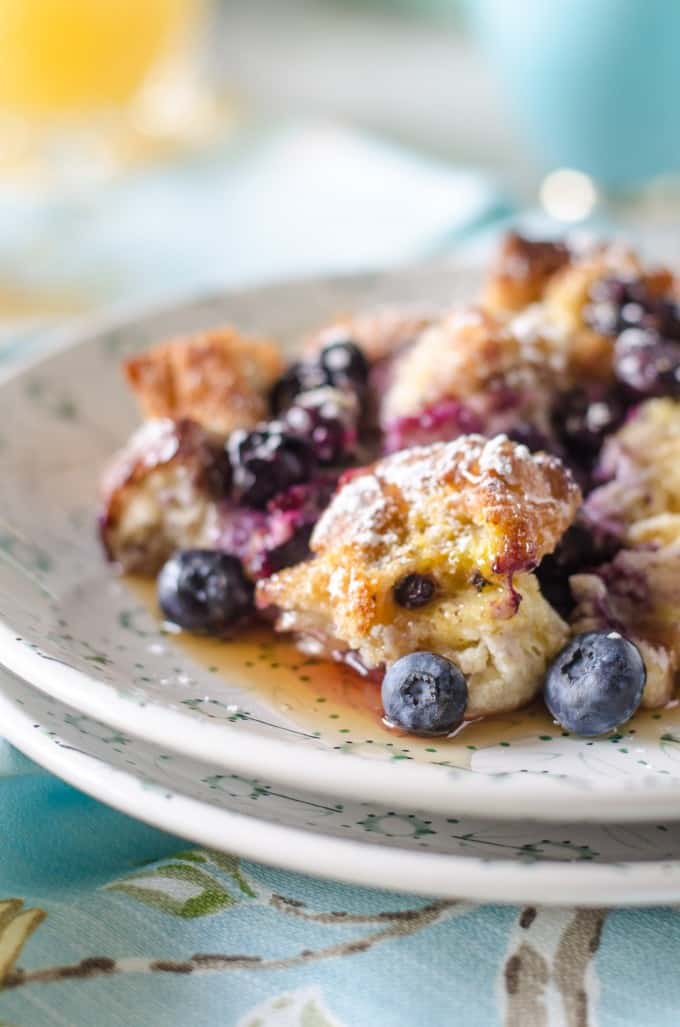 Looking for more delicious ideas for blueberries, like Overnight Blueberry French Toast Casserole?
You can also follow Fresh from Florida on Facebook and Fresh from Florida on Twitter to get even MORE ideas! Head to the store and pick up some Fresh from Florida blueberries ASAP and look for the Fresh From Florida logo when you are out shopping or dining at local restaurants!