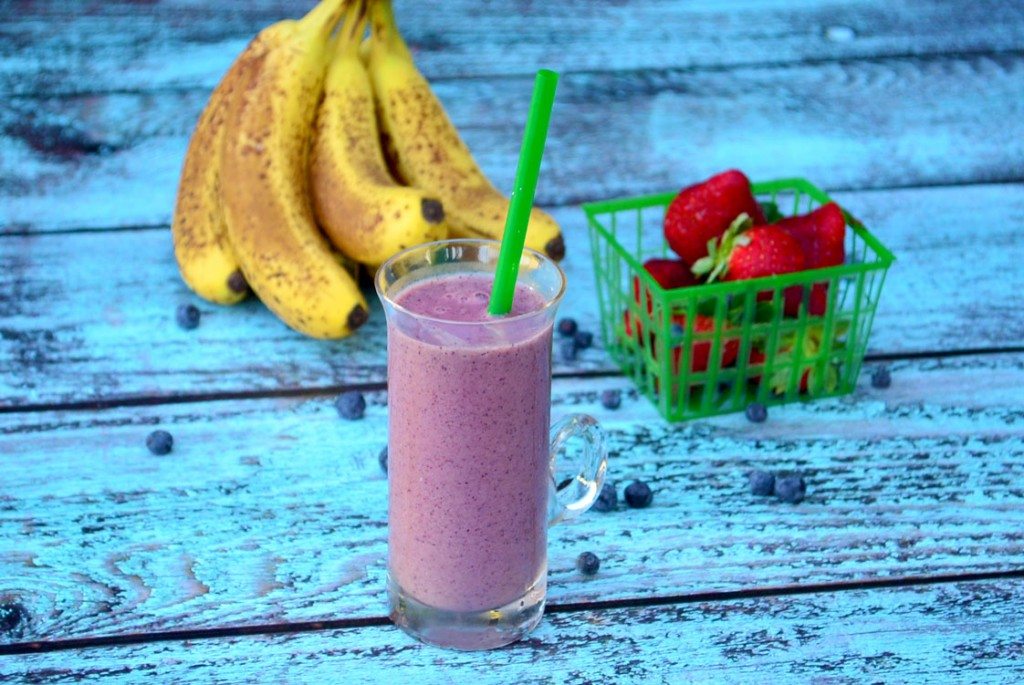 This Banana Berry Smoothie was birthed quite by accident. Have you read about this Pinterest rumor, that if you add frozen bananas to a blender with a little milk, you end up with banana ice cream? If your household is like mine, everyone goes through insane banana spurts where I'm going through 5 or 6 bananas in 2 or 3 days. So I buy more and more to keep up, and then one day- POOF! We don't want bananas anymore, and now they are sitting on the counter getting super brown and attracting fruit flies. I figured that I would try this rumor out, since I had several old ones in the freezer. I threw in frozen bananas (hard lesson to learn: peel them BEFORE you freeze them), a little milk, a few strawberries and a handful of blueberries, turned the Vitamix to "frozen" and excitedly started the cycle.
I ended up with a very delicious smoothie, as it was not frozen in the least!
I feel like this smoothie is delivering a good life lesson to us all you may set out to achieve one goal, but things go awry, and you end up with a different result that is just as good, although not what you expected.
And sometimes you'll get another chance to try for that first goal- as you can tell by my pictures, I have another bunch of bananas destined for the freezer (God, they turn brown SO FAST down here!). This time I'll make sure to peel them first.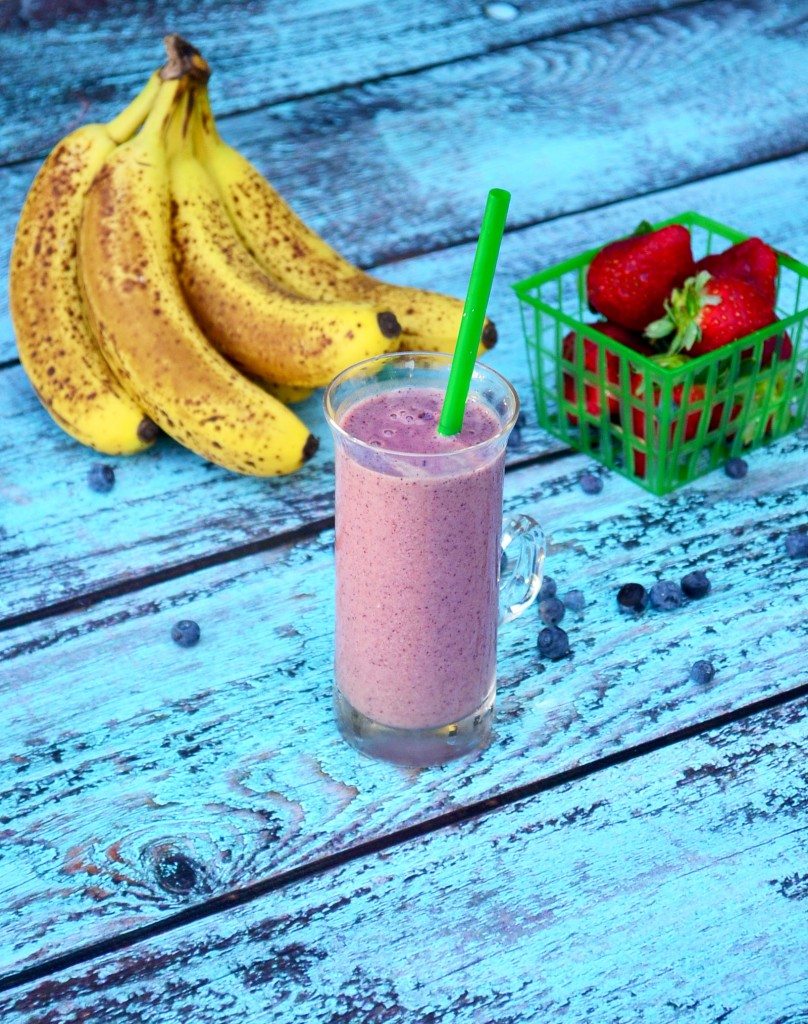 Banana Berry Smoothie
Ingredients
4

frozen bananas

1/3

cup

milk

1/4

cup

fresh blueberries

5

large strawberries
Instructions
Place all ingredients in a blender. Blend on high until the mixture is smooth. Serve immediately.