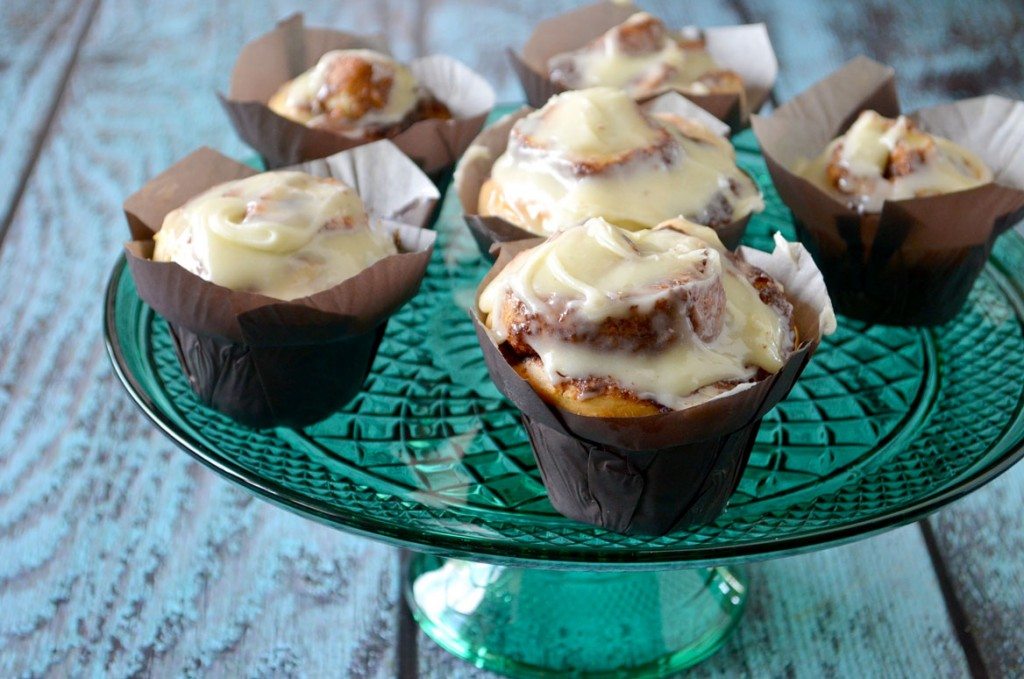 I'm feeling particularly breakfast-y this week, so I'm going to go ahead and go with the theme.
Someone, and I can't even remember who, was talking to me about cinnamon rolls a few weeks back. The thought of a fresh, warm-from-the-oven cinnamon roll festered in my mind for a couple weeks until I just couldn't take it anymore.
I used to be utterly obsessed with Cinnabon cinnamon rolls- and for good reason. Those things are totally worth all 15,000 calories that I'm sure they contain. It actually used to be somewhat of a family battle when we would go on vacation. I would say I wanted Cinnabon, my dad would say no, or that I couldn't eat a whole one- neither of which was acceptable to me.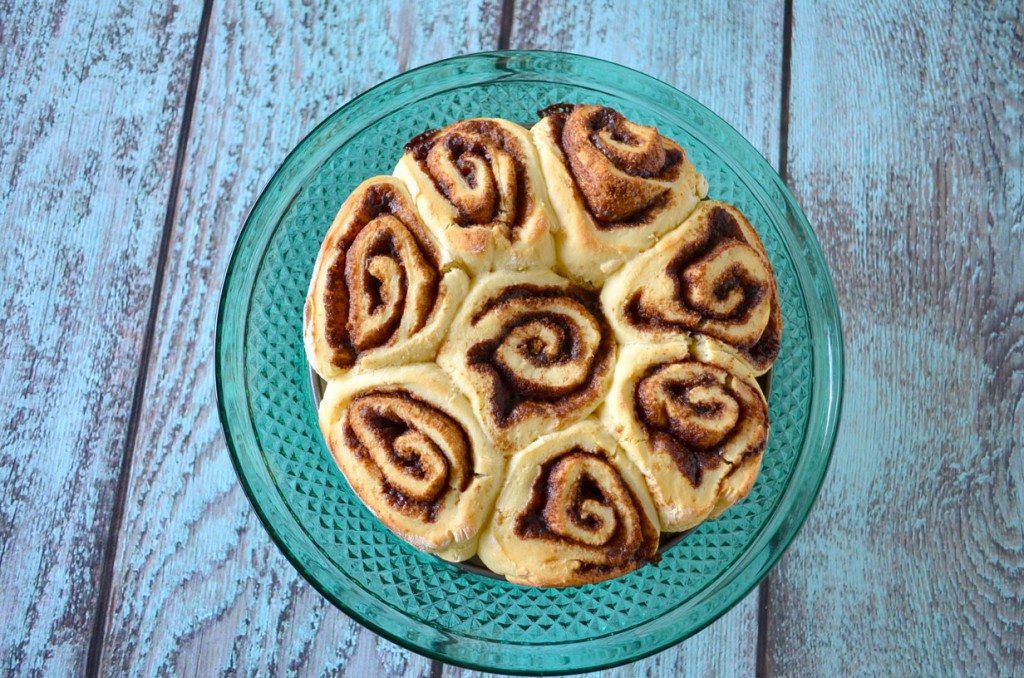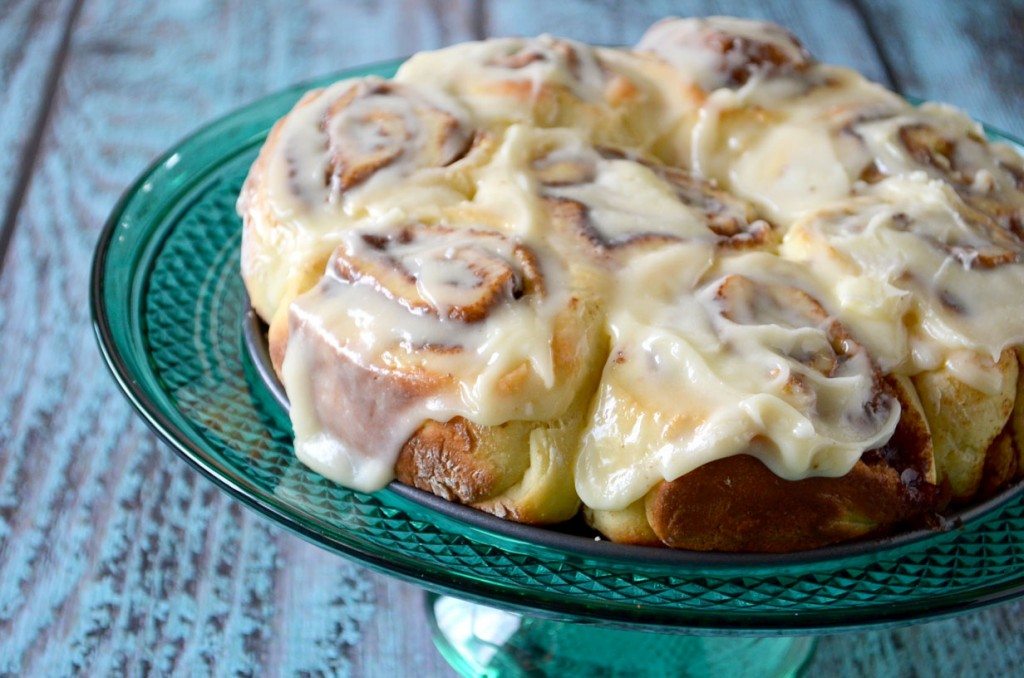 Life is hard when you have to rely on your parents to get stuff for you.
Of course, by the time I became a grown-up (in theory), I could no longer enjoy them! Now, I think they are way too ungodly sweet, and the only part of them really worth eating is the dead center, dripping with gooey cinnamon-y heavenly goodness. They should really figure out how to just make the center portion and say "screw it" to the rest.
I tried something a little different with this recipe. I was curious to see if I could get them to bake up as a cinnamon roll-meets-muffin, so they would be easier to grab in the morning. Also, I found these super cute parchment paper wrappers in a binge-Target-shopping-expedition, so I'm sure that played a factor in my decision too. Unlike some of my other experiments lately, this one was great. They baked up light and fluffy- just as good as the ones in the pan!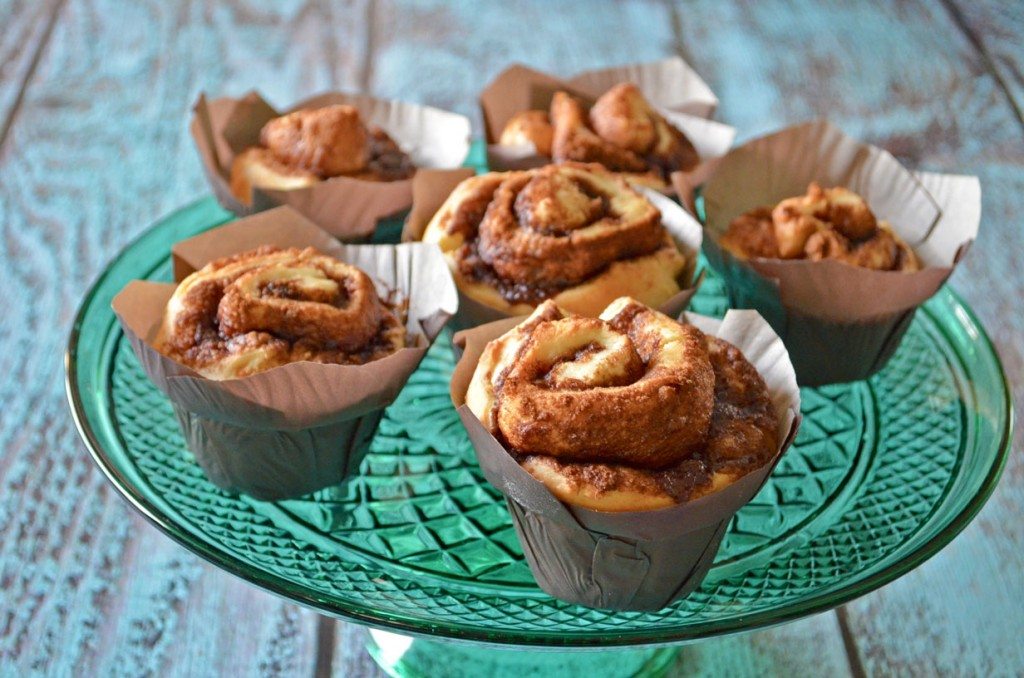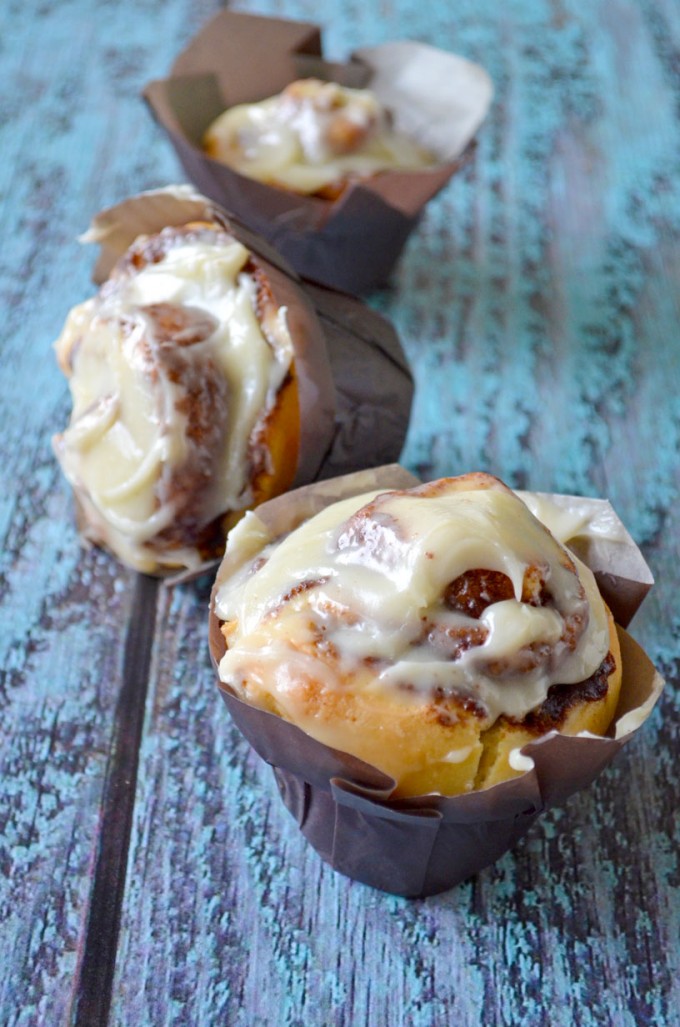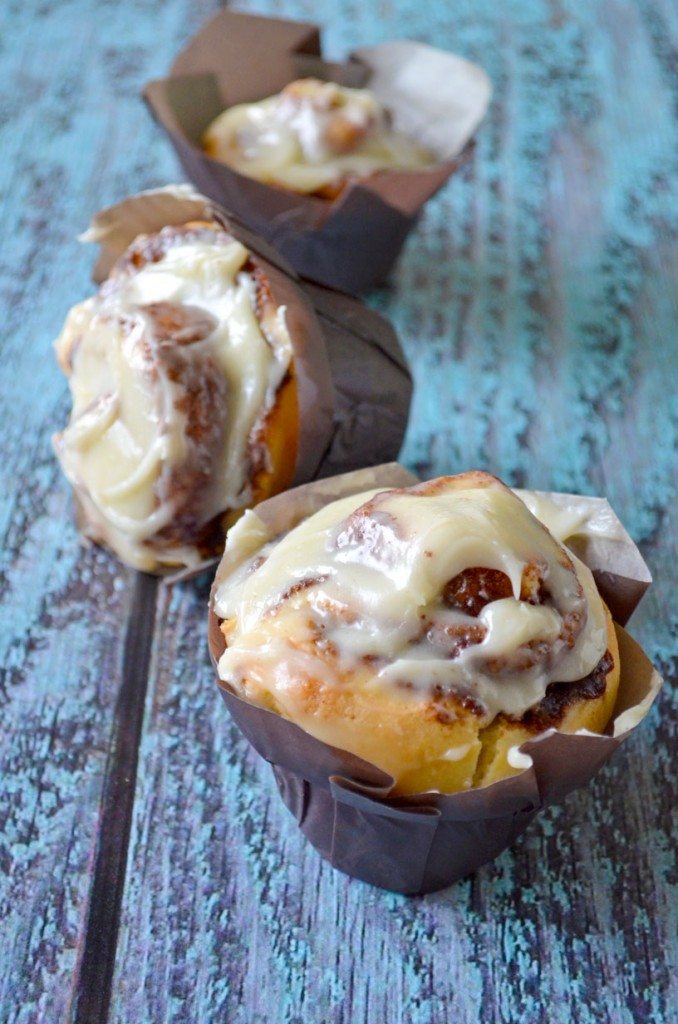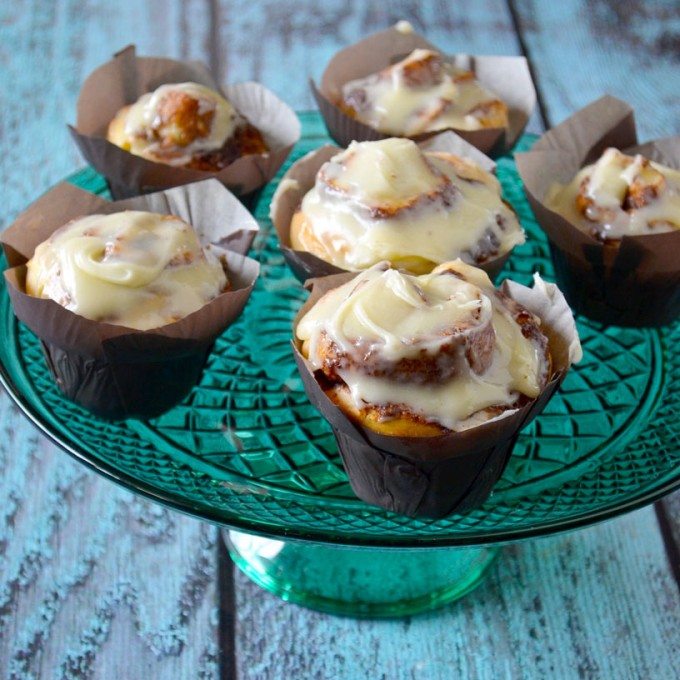 Cinnamon Rolls
Ingredients
2 1/4

tsp

1 package yeast

1

cup

warm milk

1/2

cup

sugar

1/4

cup

butter

softened

2

eggs

2

tsp

vanilla

1/2

tsp

salt

4 1/4

cups

flour

Filling:

1

cup

brown sugar

3

T

cinnamon

1/2

cup

butter

softened

Frosting:

4

oz.

cream cheese

room temperature

6

T

butter

1 1/2

cups

powdered sugar
Instructions
In a large mixing bowl, dissolve the yeast into the warm milk. Add the sugar, butter, eggs, vanilla and salt. Stir until mixture is combined.

Add the flour to the bowl and stir in until combined.

Dust a work suface liberally with flour and turn out the dough (it will be very sticky). Sprinkle the dough with more flour and knead the dough until it is able to be formed into a ball.

Spray a bowl with cooking spray and add the dough. Cover and allow to rise for 1 1/2-2 hours, or until the dough has doubled in size.

Preheat the oven to 400F.

Re-flour a work surface and roll the dough into a large rectangle, approximately 16 x 20. Spread the butter over the dough surface.

Combine the brown sugar and the cinnamon in a small bowl, then sprinkle over the butter. Roll up the dough from the long side. Cut the dough into 2" lengths.

Line a jumbo muffin pan with liners or spray with nonstick spray. Press the dough into the wells of the pan. Conversely, you can spray a 13 x 9 baking pan with cooking spray and place the dough rounds in the pan. Place in preheated oven for 10-12 minutes, until the rolls are puffed up and slightly golden.

While the rolls are in the oven, beat the cream cheese and butter together using a hand mixer. Mix in the powdered sugar, and beat until smooth. Ice the rolls while they are still warm.