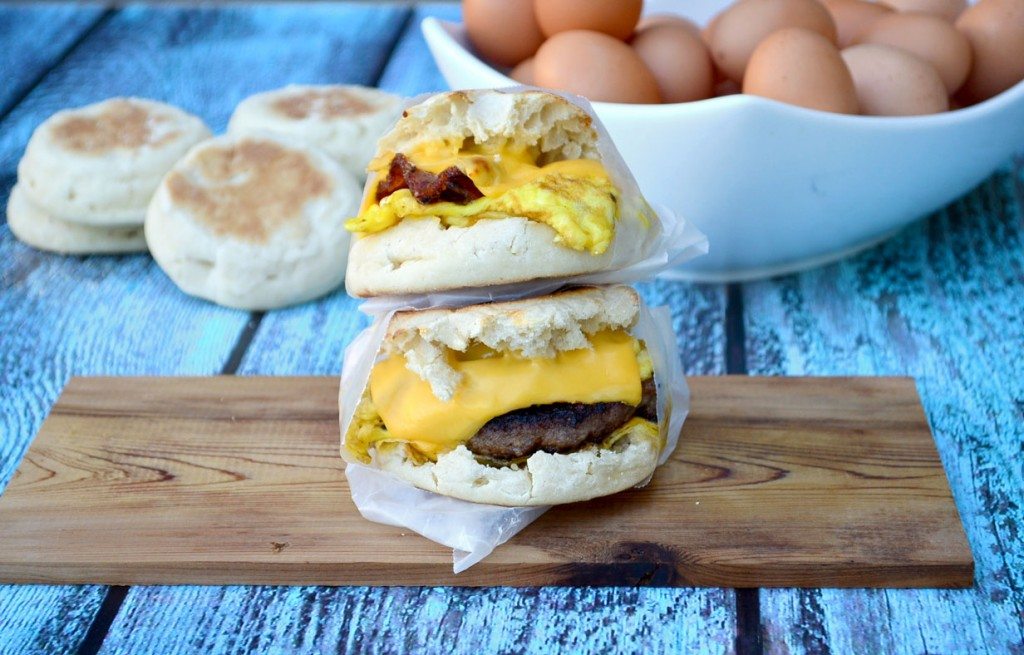 I try to be at least a semi-decent supportive wife.
Dave had worked a brutal February, 300 hours total in the month, and the beginning of March was not rolling along much lighter. One morning, I hauled myself out of bed while he was in the shower and made him a warm breakfast sandwich- egg, sausage patty, slice of melted cheese sandwiched between two toasted English muffins, wrapped up in wax paper and ready to eat on his morning commute.
The look on his face was one of weary joy, although to be honest he was just as excited about the fact that it was wrapped in wax paper as he was about the sandwich.
"I feel like this is from a deli!"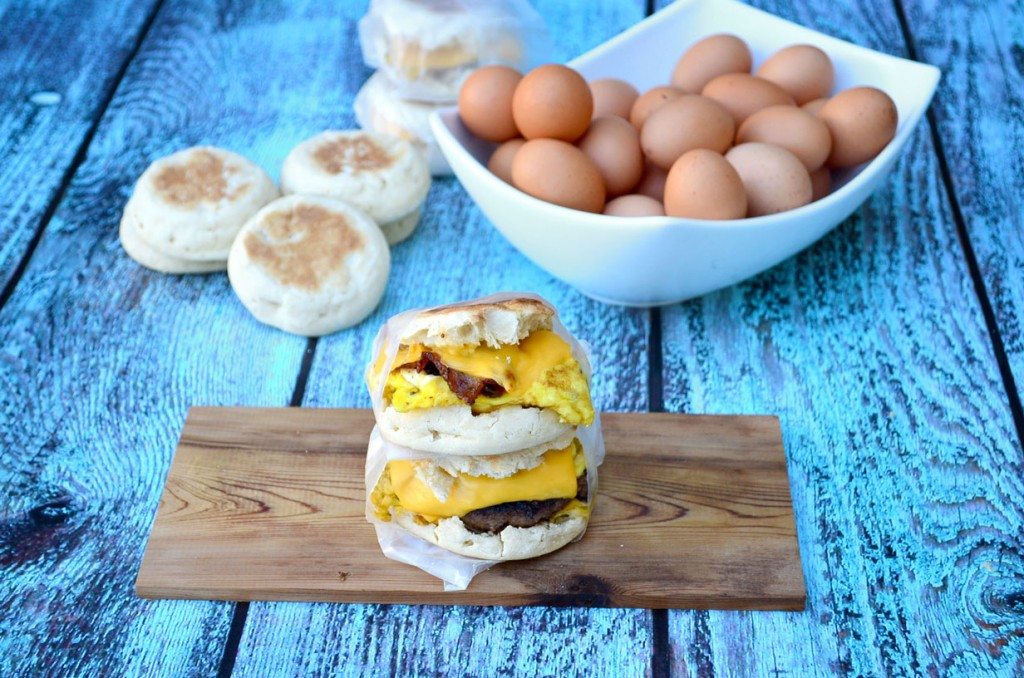 I got a text 20 minutes after he left:
"This sandwich is healing my soul."
It made me feel pretty damn awesome.
So I did it again a few days later. Then I started wondering if I could maybe do like 10 of them ahead of time so that my super-capable-of-operating-a-microwave-or-toaster-as-long-as-I-specifically-tell-him-how-long-to-heat-something-up could have a warm breakfast in the morning but I could continue to browse Facebook in bed.
I think they call that selfish altruism.
So last week I got to work to figure out how this freezer sandwich thing was going to work. I sent Dave a picture of my little production line that I had going on- he was pretty excited about it. We've done a little bit of experimenting on reheating techniques. I personally think they should go in the microwave and then go in the toaster. I was told that this had to be a one-step reheating process. So, that being said, here are my recommended reheating techniques:
Microwave on defrost for 6 minutes, then toast to golden brown in a toaster oven.
Place in refrigerator the night before, then toast for as long as possible in the toaster oven
Bake in a 375 F oven for 20 minutes (straight from freezer)
Dealer's choice.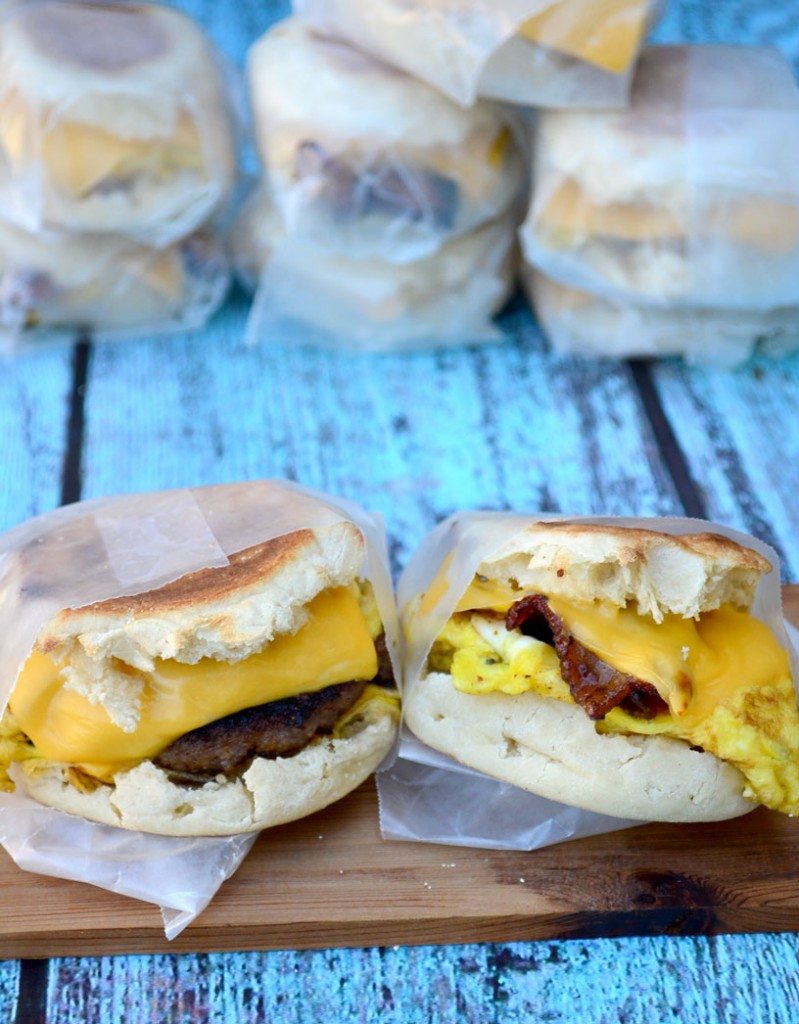 Freezer Breakfast Sandwiches
Ingredients
1

English muffin

split

1

egg

beaten

1

sausage patty

1

slice

american cheese

1/2

T

butter
Instructions
In a small skillet, cook the sausage patty until browned on both sides and cooked through. Set aside.

Add the butter to the pan, and swirl the pan to ensure that the butter covers the cooking surface. Add the beaten egg and season with salt and pepper. Tilt the skillet around so that the egg is thin and reaches the edges of the bottom of the pan. Cook the egg until it has set, and the top surface is just barely still wet.

Place the sausage patty on top of the egg and fold the egg in quarters around it (so the sausage is wrapped up in the egg). Top with a slice of cheese and transfer to the english muffin. Wrap in wax paper and place in the fridge or freezer.
Side note: I have never baked eggs in the oven before, but that would be an even easier way to go about this. If you've tried it before, let me know how it goes. I am clearly all about making the easy even easier!