The art of how to prepare lamb chops on the stove could not be simpler with this seared lamb chops recipe! These Cajun Cornmeal Seared Lamb Chops are full of flavor, a little bit a spice and a nice crunch.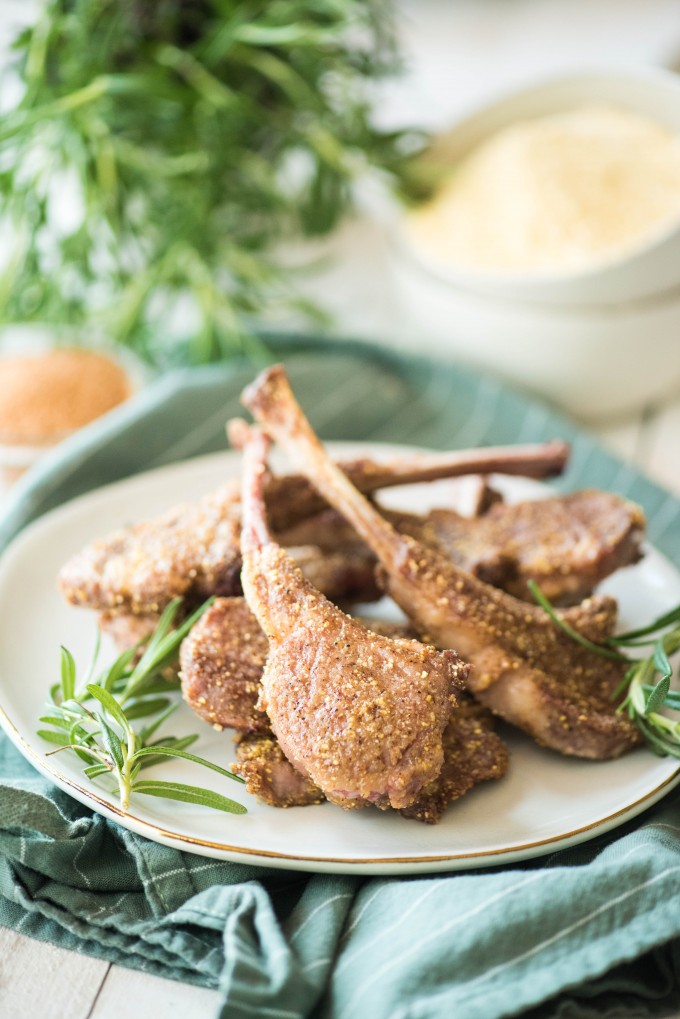 Late last year, we went to the opening of a new hospital where Dave was going to be working. I love going to stuff like that, namely because its fairly likely that there's going to be at least decent food that I can walk around and eat for hours at a time. Happy to say that this night was a total success, at least food-wise. I had a ton of good food, but none stuck out to me like these amazing seared lamb chops with a cajun-cornmeal crust.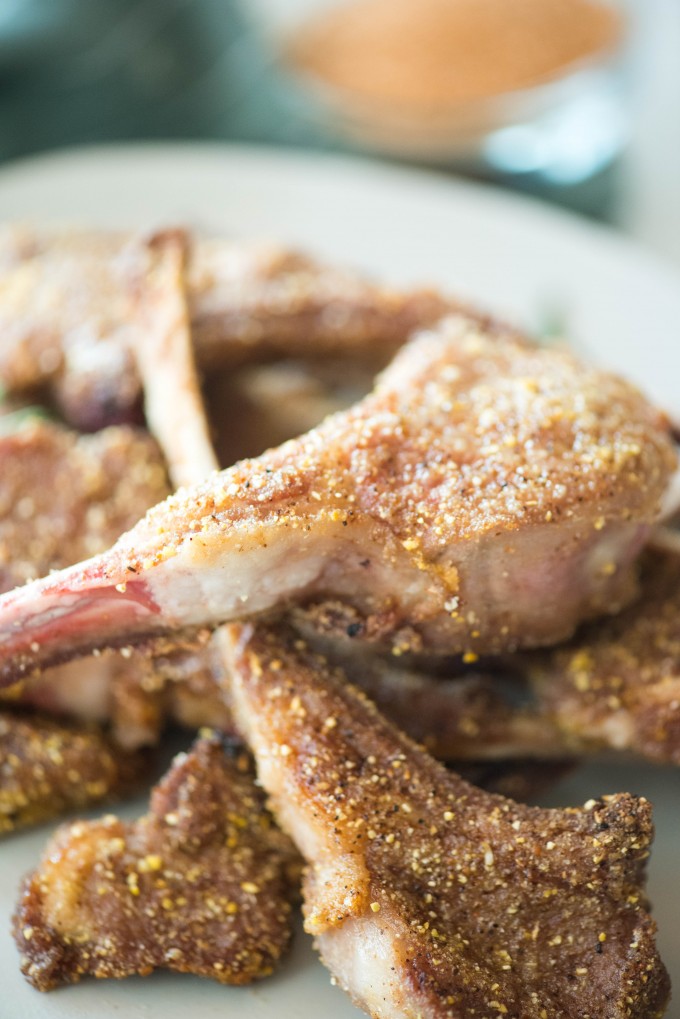 I decided to try and copycat them over Valentine's Day, but had nothing to go on other than a memory of what they tasted like. I figured it couldn't be super hard to recreate, since cajun spice was doing the flavoring, the cornmeal was providing a crunch, and the lamb was providing the tender fattiness. I figured I'd start simple, no need to try and complicate things unnecessarily. Luckily, they were a total home run and devoured by everyone- including J, who ate two of them.
These are literally the definition of "Go Go Go Gourmet"- they taste absolutely unreal, they are done in ten minutes TOPS, and there are only three real ingredients. I can guarantee that they'll be a hit next time you have people over.
I just can't make it easier than this.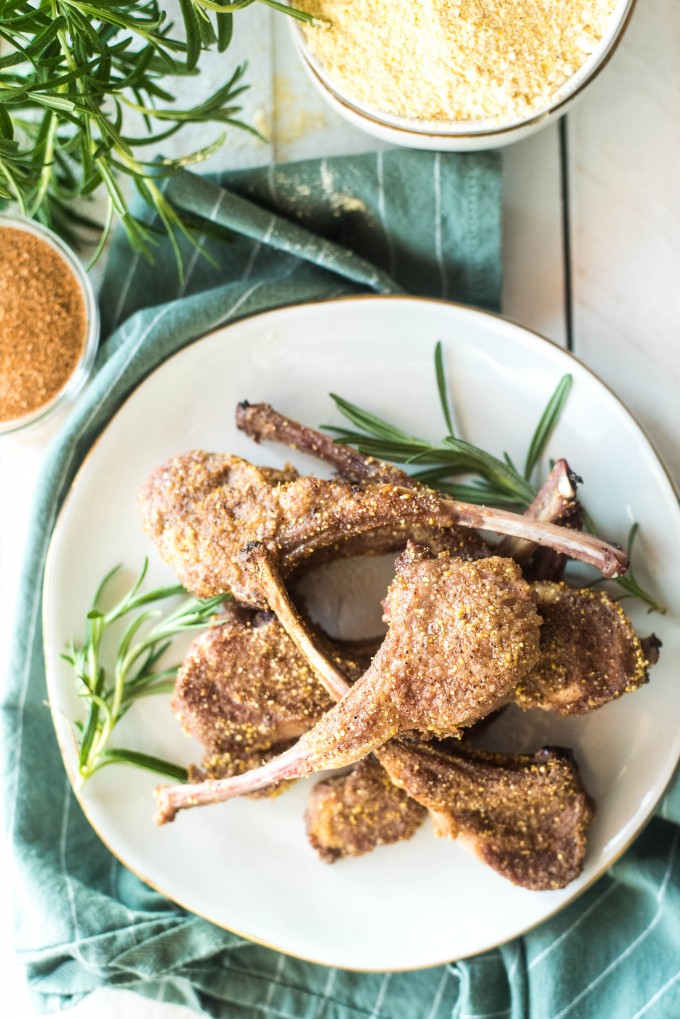 If you like this skillet lamb chops recipe, you will also love these:
Equipment needed to make these pan seared lamp chops:
[easyazon_link identifier="B003N29UTY" locale="US" tag="gogogogo03-20″]Shallow Bowl[/easyazon_link] – This dish is the perfect depth to dip the lamb chops into the cajun cornmeal seasoning!
[easyazon_link identifier="B00006JSUA" locale="US" tag="gogogogo03-20″]Skillet[/easyazon_link] – A good cast iron skillet, like this one, is beneficial in many recipes. It helps to evenly cook each recipe.
[easyazon_link identifier="B06XCTNX1H" locale="US" tag="gogogogo03-20″]Serving Dish[/easyazon_link] – And of course you have to have a beautiful dish on which to serve such a beautiful meal!
Cajun Cornmeal Lamb Chops
Ingredients
8

lamb chops

separated

2/3

cup

cornmeal

2

T

Old Bay seasoning

1/2

c

vegetable oil

for frying
Instructions
Combine the Old Bay seasoning and cornmeal in a shallow dish or on a dinner plate.

Press the seasoned cornmeal into the lamb chops until completely covered.

In a large heavy skillet over medium-high heat, heat the oil to shimmering. Add the lamb chops to the skillet, searing for 3 minutes a side. Remove to a serving plate and serve immediately