This Spinach Parmesan Oysters have such incredible flavor! Baked oysters with parmesan cheese don't get any easier than this!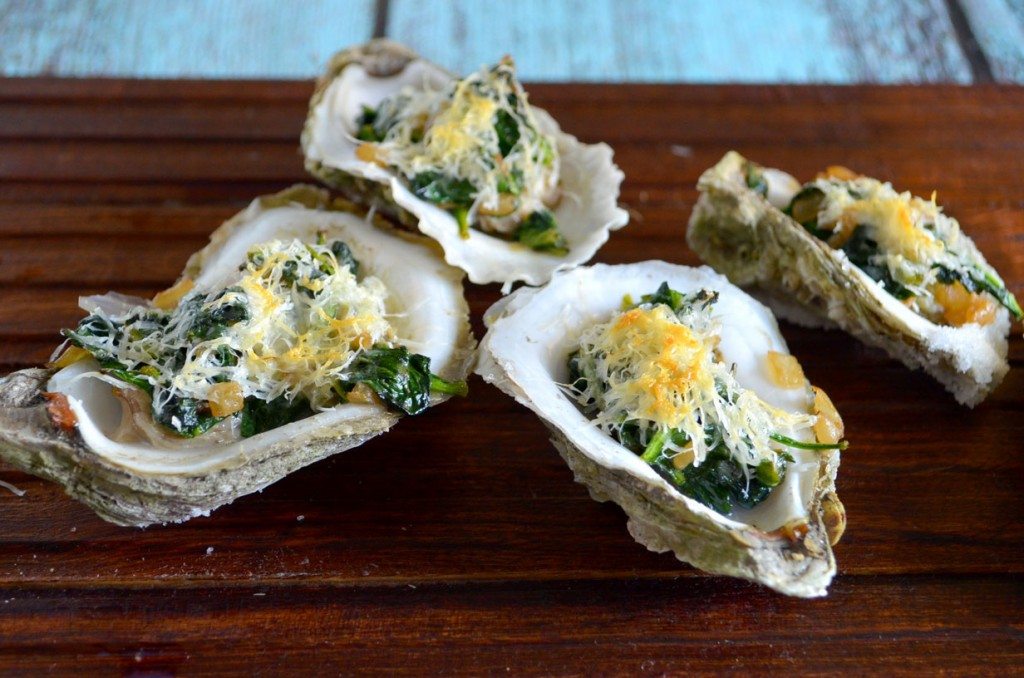 It's no secret that I am less then ecstatic about the grocery store selection down here in the sunshine State. However, sometimes I can run into pleasant surprises. I went into a rundown looking grocery store the other day, that I never go to, but we need to pick up a couple quick things for something that I was making for dinner. It was certainly nothing special even when walking around- it clearly hadn't been updated in probably 30 years. But then I walked by The first seafood case and almost fell over. There was a box of oysters standing there!
Now, you wouldn't think that fresh seafood or oysters would be particularly difficult to locate down in Florida, but that is where you'd be wrong. I still don't understand it, but it is not an easy thing. In fact, we have lived here for almost 9 months now and I'm fairly certain I have not seen oysters here once.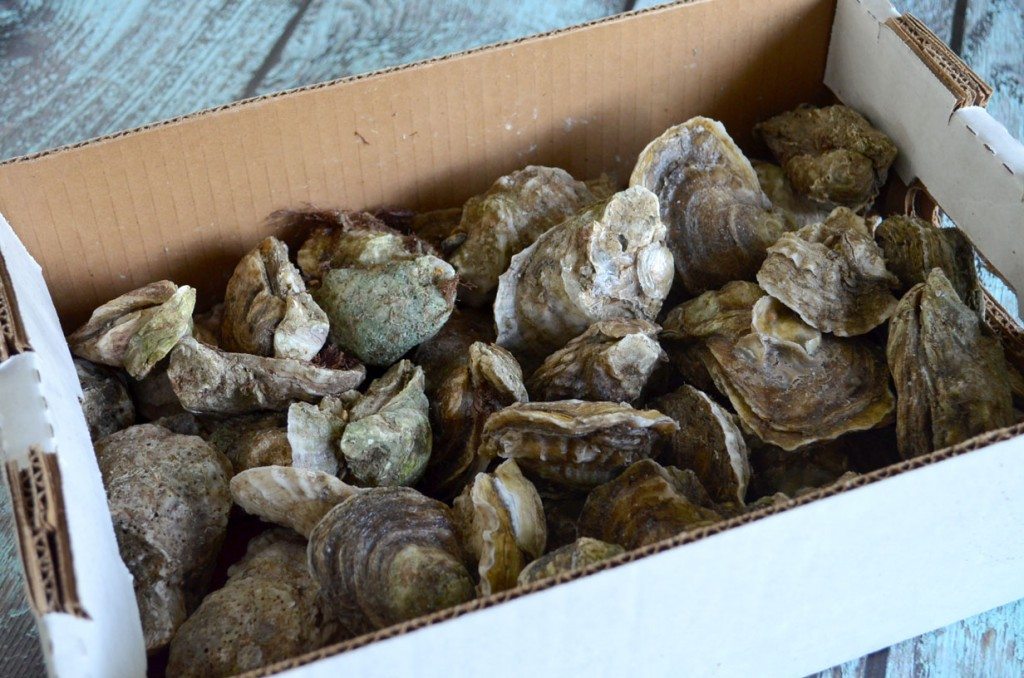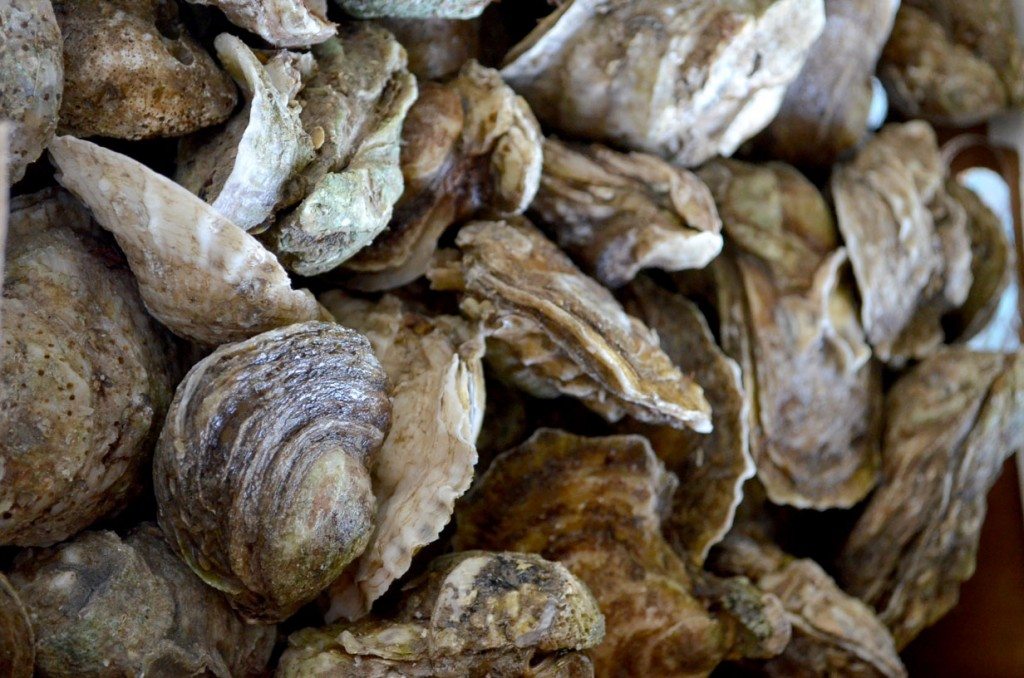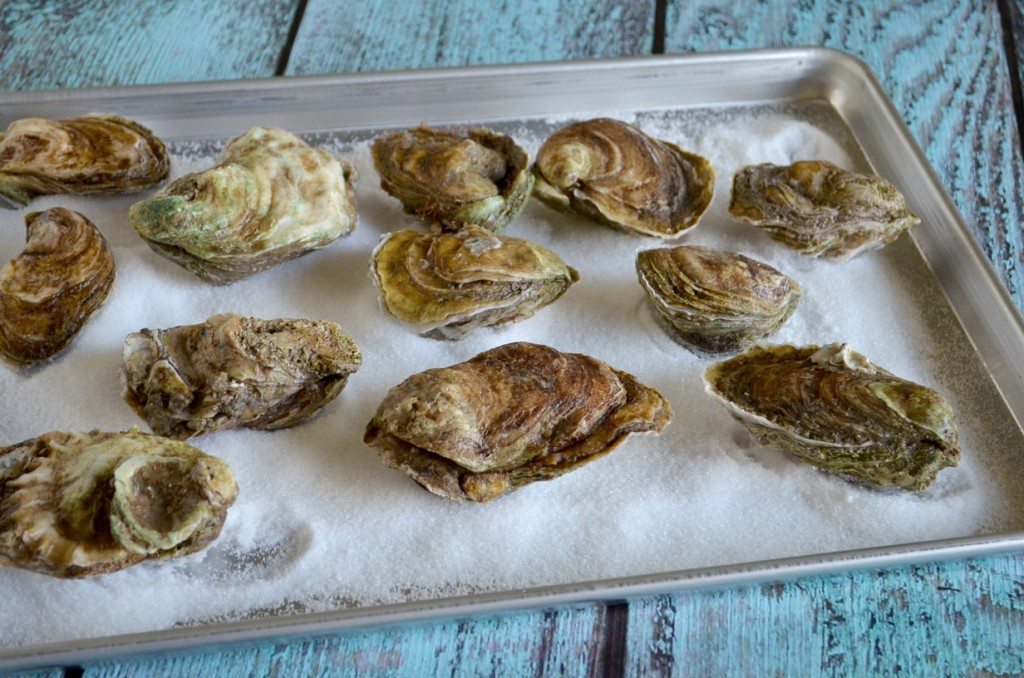 I asked for a dozen and he said he couldn't split up the box.
"Well, how many are in a box?"
"Three dozen."
Oh okay.
Actually there weren't 36. There were 41. Holy cow.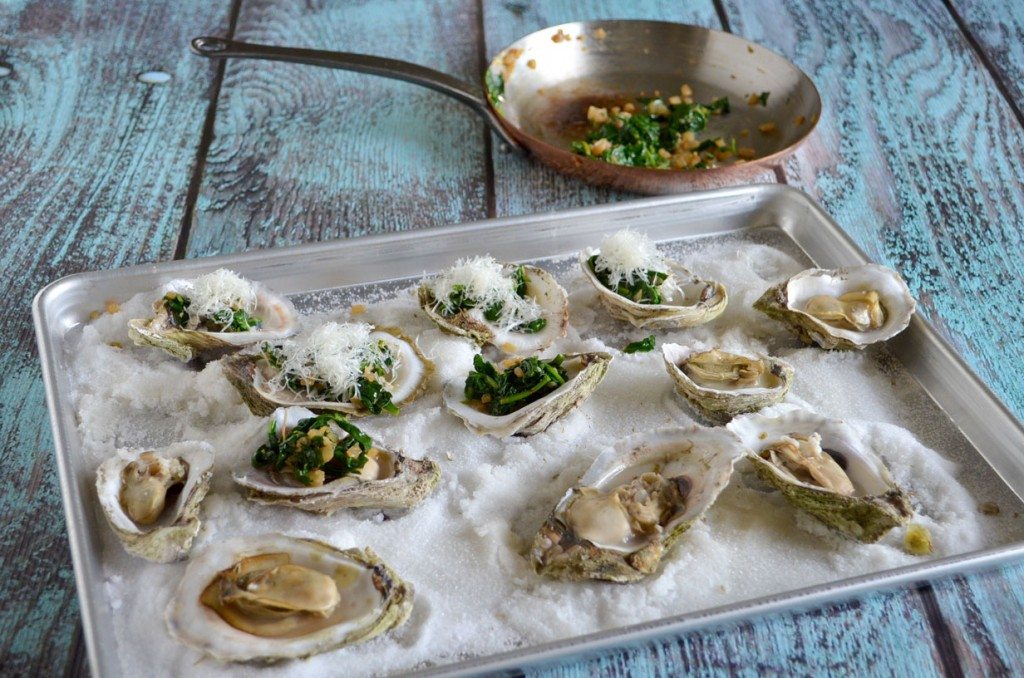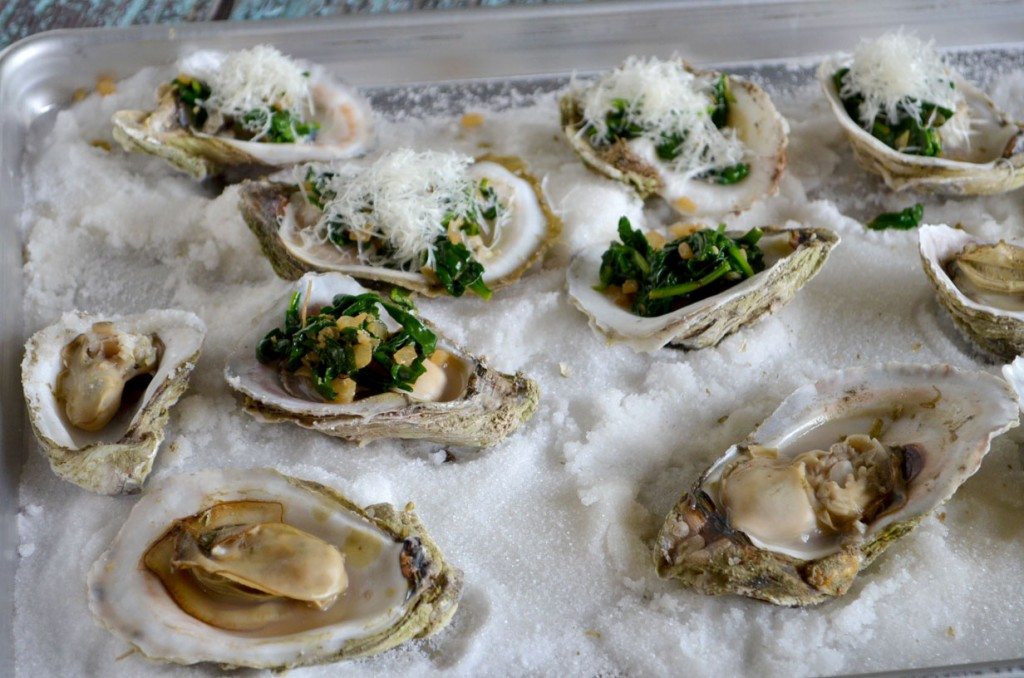 One of my favorite places in the planet is a restaurant on the marina in Key West called Alonso oyster bar. I combined my favorite things a beautiful spot looking at water, great food, and great drinks. They are hands-down the best spot for happy hour in Key West.
One of my personal favorites are the different oysters that they do – so today I'm copycatting their Spinach Parmesan oysters and tomorrow I'll be doing their key lime garlic ones.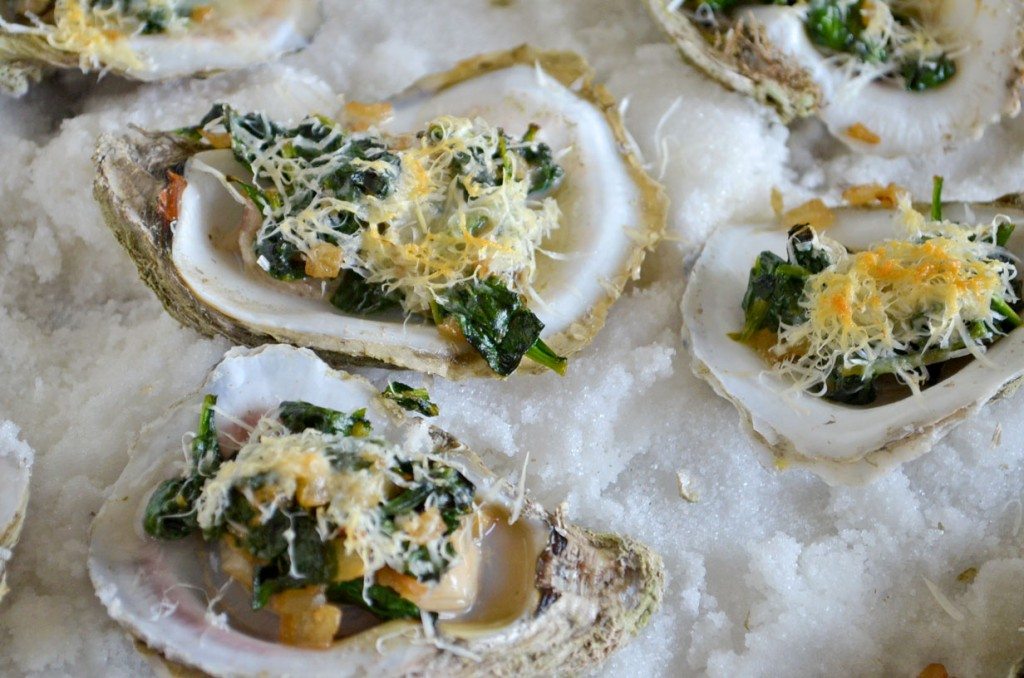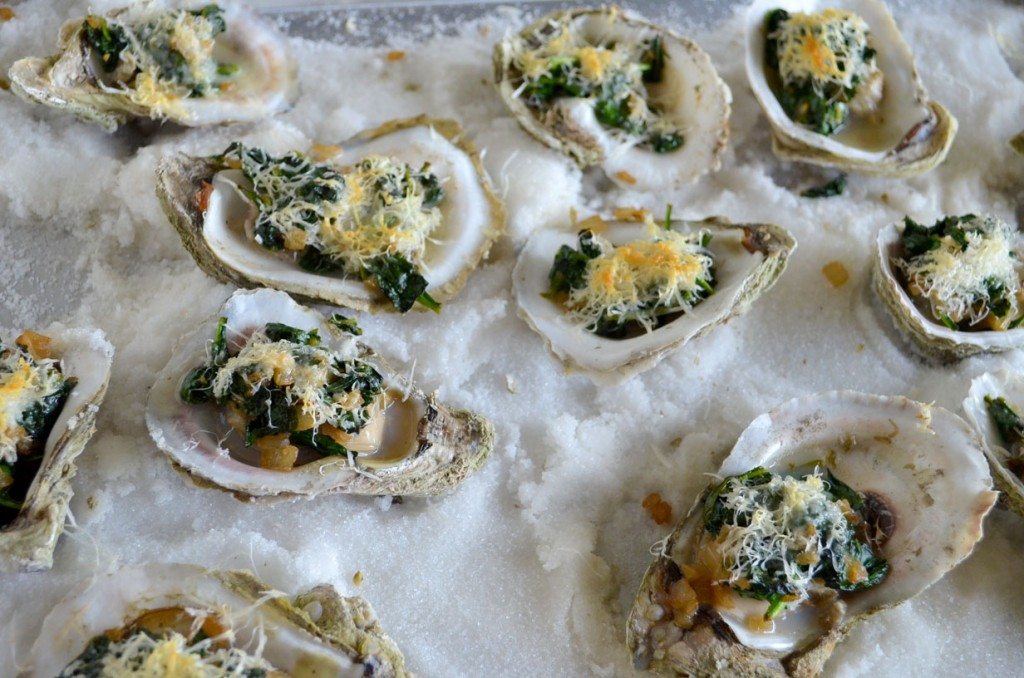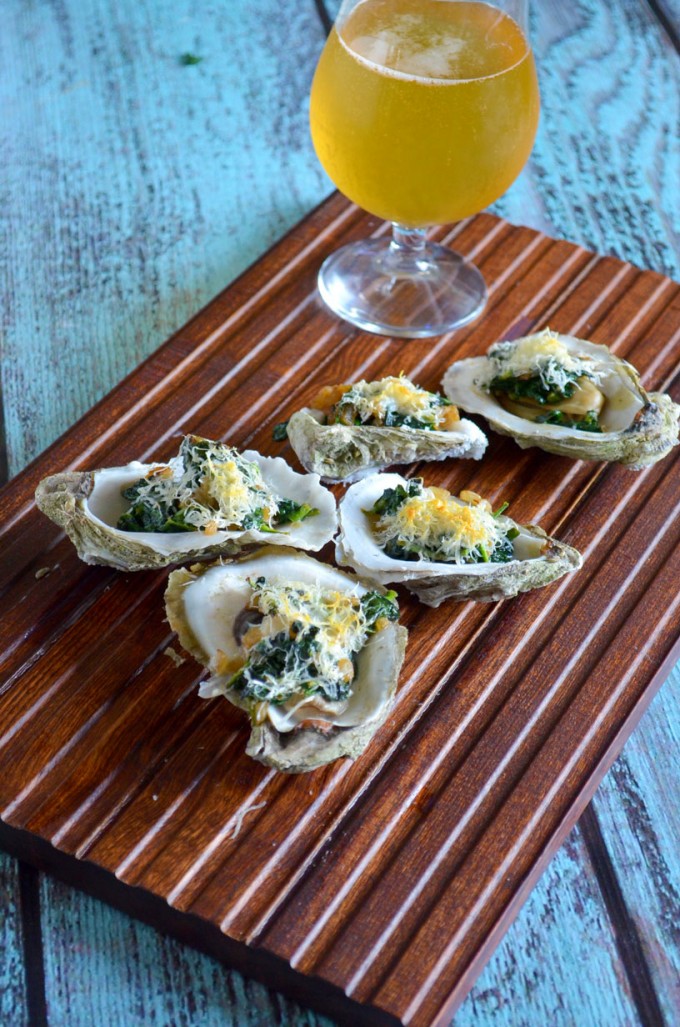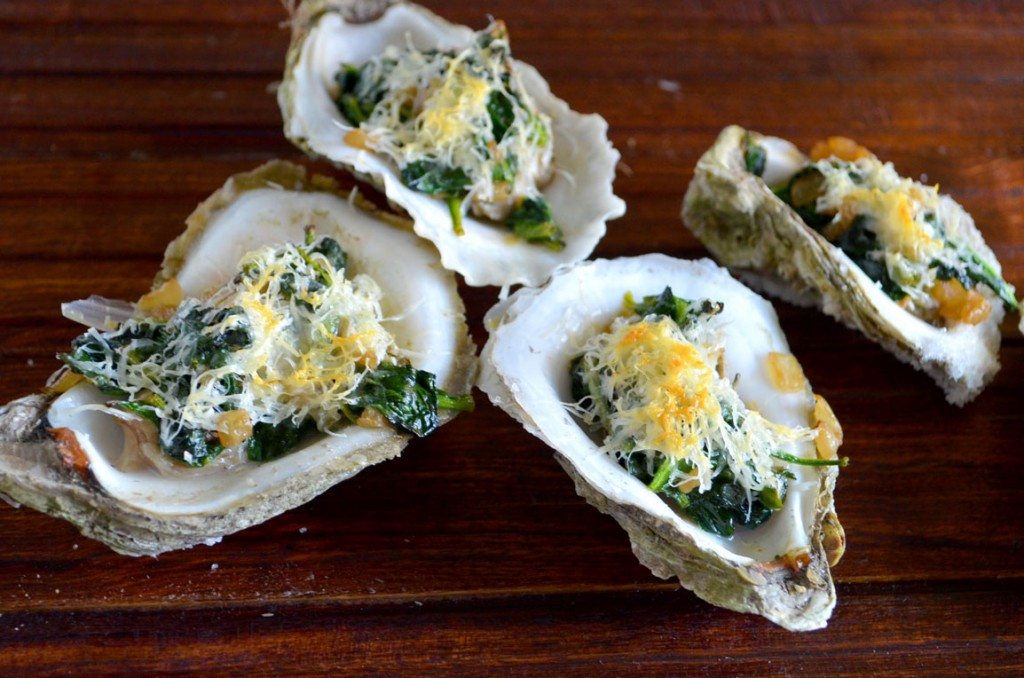 If you liked these parmesan crusted oysters, you'll also love these parmesan recipes:
Spinach Parmesan Oysters
Author:
Ingredients
1 dozen oysters, thoroughly scrubbed
1 1/2 T butter
3 T onion, finely diced
4 oz spinach
1/4 cup white wine
1/2 cup grated or finely shredded parmesan cheese
Instructions
Preheat the oven to 450F. Place the oysters on a cookie sheet, ideally on a bed of salt to help keep them level. Bake in the oven for 10 minutes.
Allow to cool slightly before handling. Holding each oyster in a towel and keeping it level (you don't want to spill the brine inside), remove the top shell by sliding a knife around the inside of the slightly open shell, separating the oyster flesh from it. Pop the shell off, inserting the knife (or screwdriver) into the hinge of the shell, if necessary.
In a small saute pan, melt the butter. Add the onion and saute until translucent and soft. Add the spinach and the wine to the pan, cooking until the spinach has wilted down and the wine has reduced.
Remove the spinach to a cutting board and finely chop. Divide the topping evenly among the oysters, then top with cheese.
Preheat a broiler on high. Place the oysters under the broiler for 1-2 minutes, until the cheese has melted and browned. Serve immediately.