Valentine's Day is right around the corner, and these 20 Romantic Valentines's Day Recipes will be your one-stop-shop to plan the perfect meal! From surf n' turf to creamy and chocolatey desserts, this list has it all!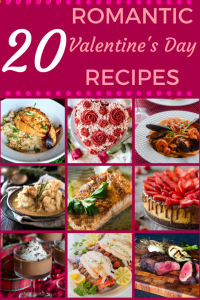 Skip the crazy crowds at the restaurants and make Valentine's Day special AT HOME this year! These recipe ideas will make it easy, while also bringing romance to the dinner table!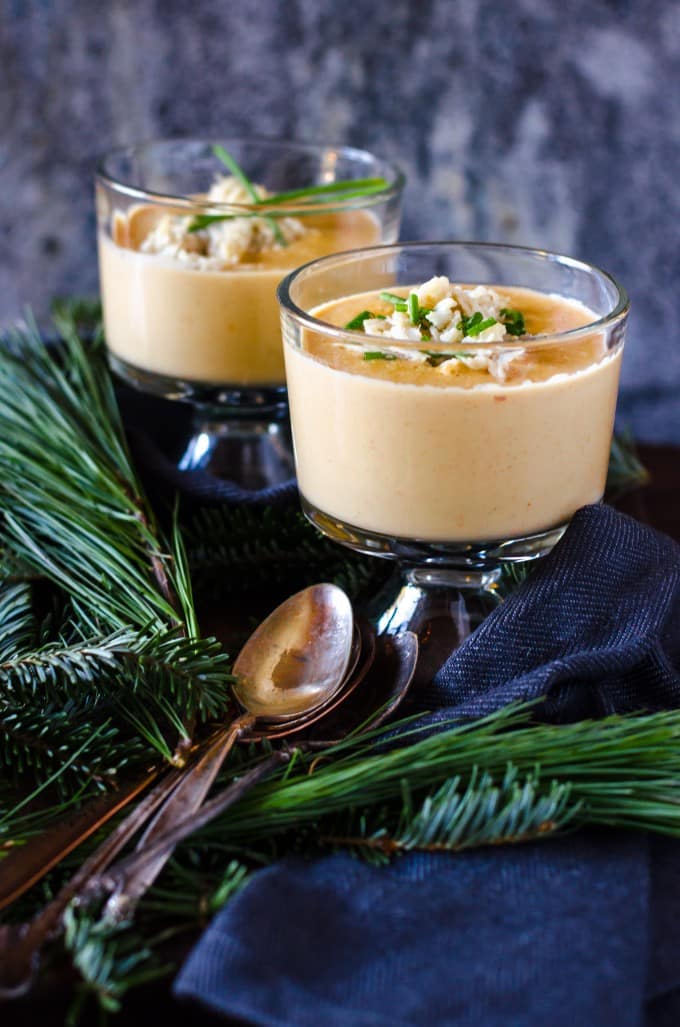 Start your night off with an elegant cup of Seafood Bisque. It has just the right amount of spice and creaminess to leave you satisfied! Click here to see just how simple it really is!
Just as creamy and delicious, this Creamy Tomato Basil Soup is made with simple ingredients like canned tomatoes, fresh basil and carrots. It results in a light, yet cozy tomato soup that is sure to start your evening off right! You can find the recipe here.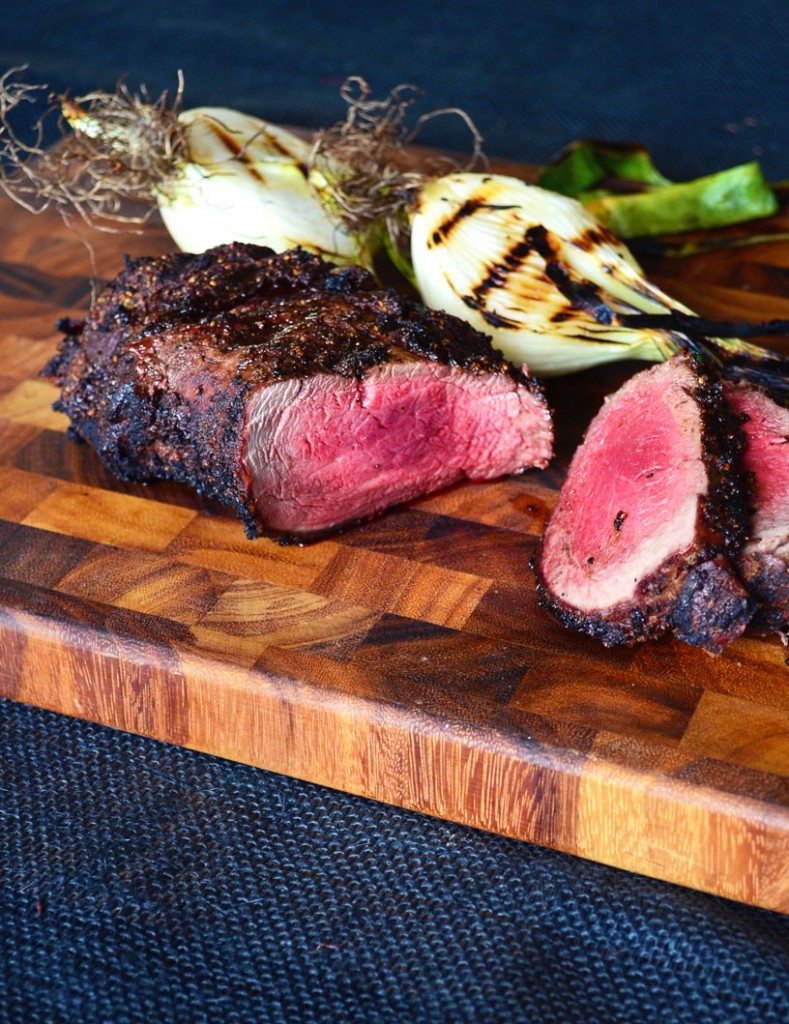 This Grilled Beef Tenderloin has just the right amount of flavor that will leave your mouth watering! It's the perfect date night meal, and the best part? It can be made in 20 minutes! Click here for the recipe.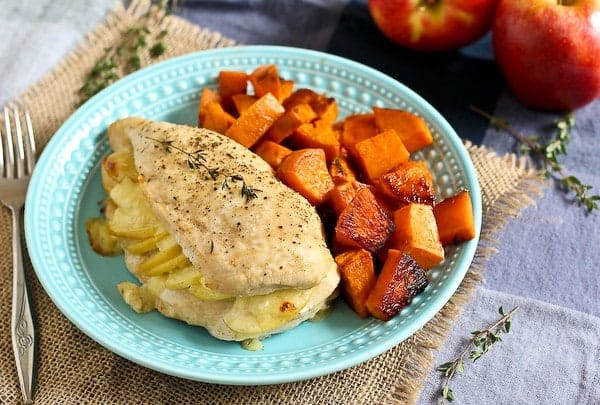 This simple chicken dish packs a huge punch of flavor! Sweet apples pair with creamy gouda cheese for an incredibly romantic dinner for two! The super easy recipe can be found here.
Talk about a meal to "wow!" This Grilled Lamb Chops With Bleu Cheese Herb Butter recipe will certainly tantalize the senses, and is a perfect main course for your romantic Valentine's dinner at home. Click here for the recipe.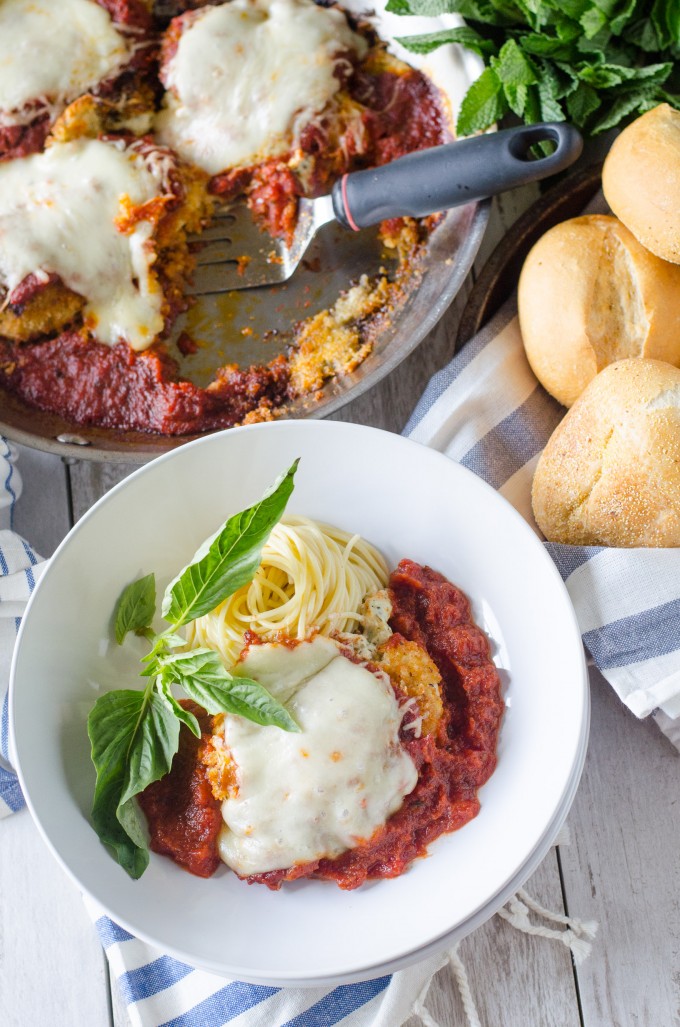 Stuffed with a mixture of ricotta cheese and pesto, this Stuffed Chicken Parmigiana is the perfect Valentine's Day dish! Serve with a salad and pasta and your dinner is complete! You can click here for the recipe.
What is Valentine's Day without a juicy filet? This Perfectly Cooked Filet Mignon for Two is the perfect dish to keep the kitchen prep simple, but still have an upscale meal! Click here for the recipe.
These beautiful Lobster Tails would pair perfectly with the filet above for an incredible Surf n Turf Valentine's Day dinner! You can find the recipe here.
Sweet snow crab legs are tossed with whole wheat linguine in a light and fragrant white wine garlic sauce to make this decadent Crab Linguine! Find the quick, 20 minute recipe here.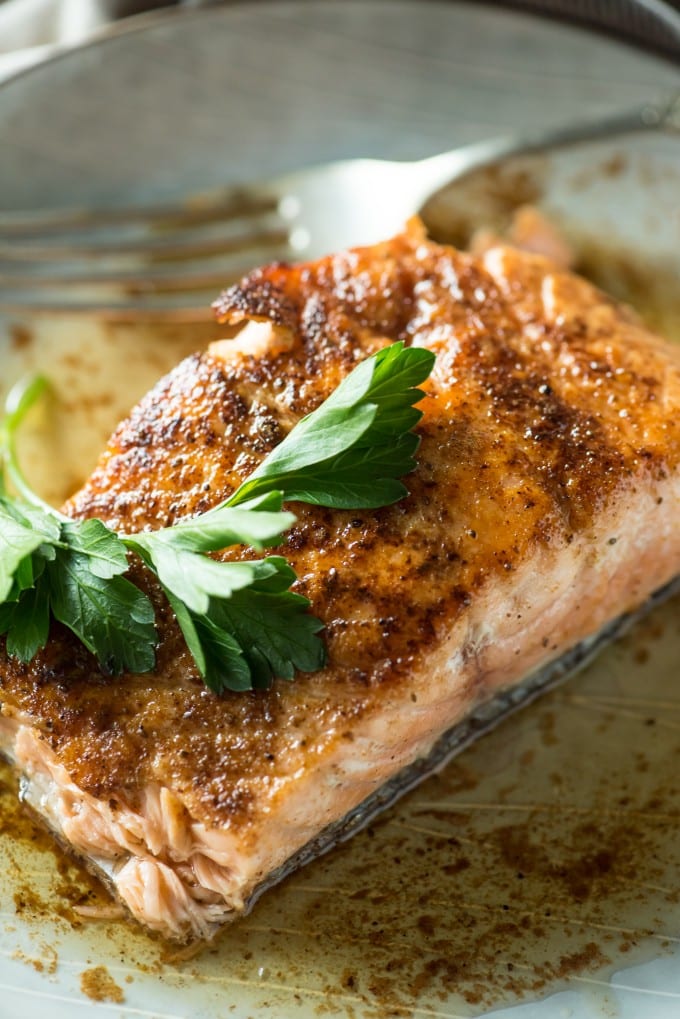 With only 6 ingredients (like lemon, white wine and butter,) this Pan-Seared Salmon with Lemon White Wine Butter Sauce will give you an easy 20 minute Valentine's dinner without lacking on flavor! Click here for the recipe.
If you're looking for a dish with spicy Italian flavor and lots of garlic, this Seafood fra Diavolo with Bucatini is your Valentine's dinner answer!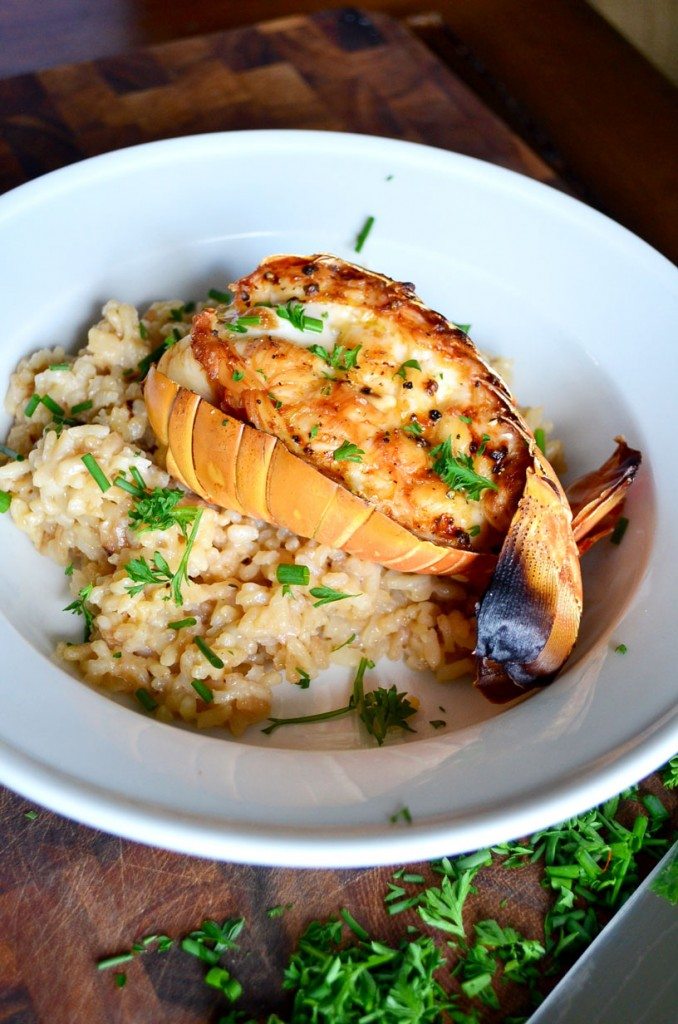 You'd never believe how simple it is to make this super elegant and delicious Lobster and Shrimp Risotto! With a few simple ingredients like arborio rice, white wine and broth, you are on your way to serving a Valentine's dinner to be remembered!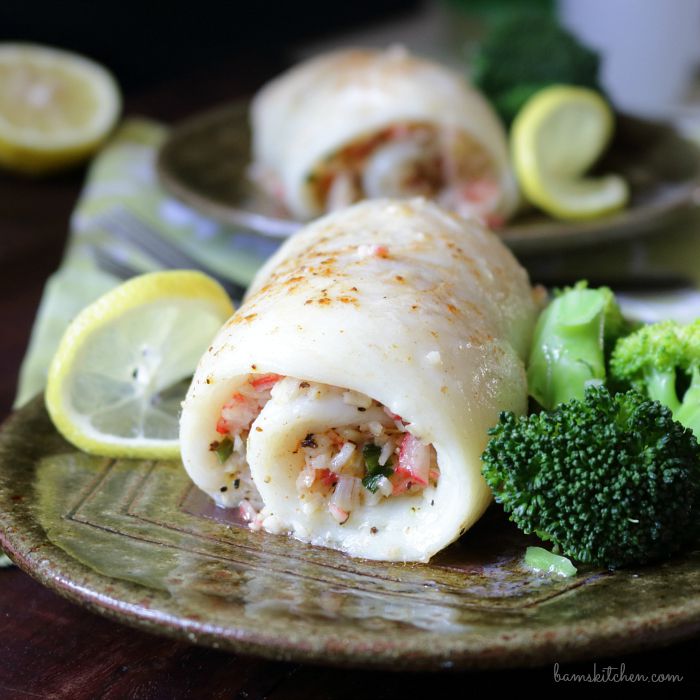 Flaky, succulent whitefish is stuffed with juicy crab for another quick and easy 30 minute dish! You can find the recipe for this Crab Stuffed Whitefish here.
Nothing says "I love you!" like this heart-shaped Baked Lobster Ravioli! Click here to find out how to make these without even boiling water!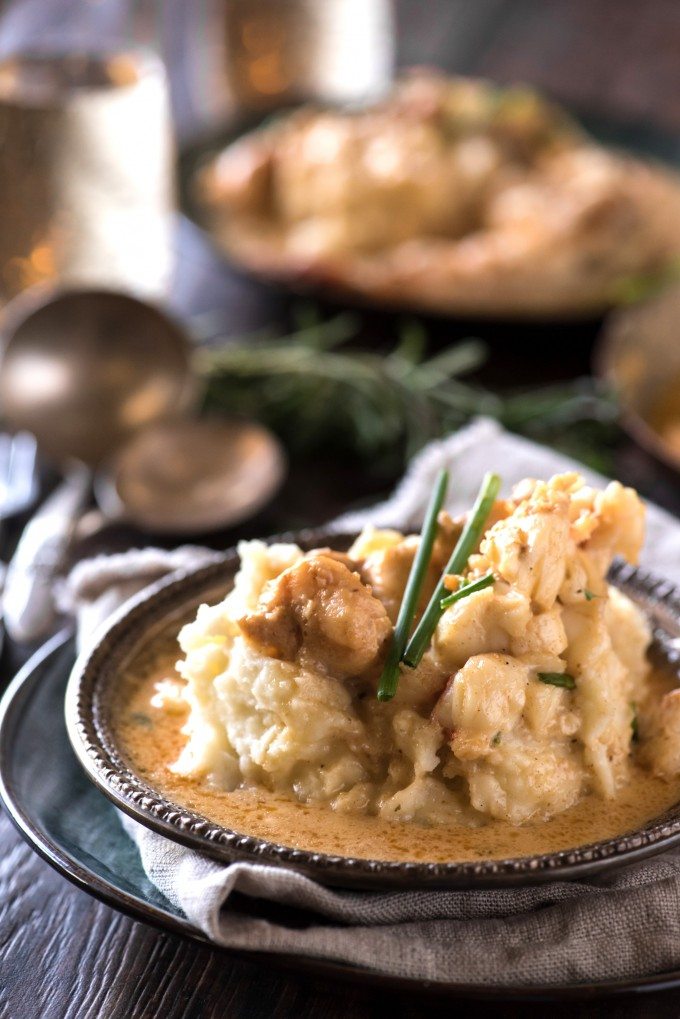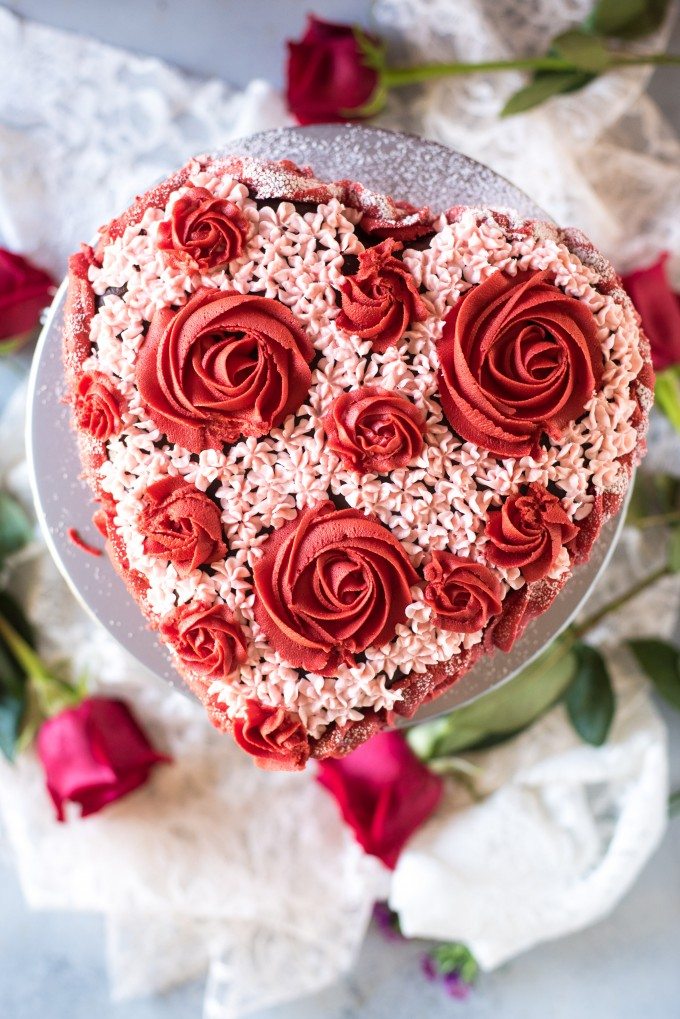 Learn how to make this gorgeous cake (and two others!) with an easy-to-follow tutorial here!
These Meringue Hearts with Whipped Cream and Raspberries, are perfect for your sweetheart on Valentine's Day. Light, airy and crisp, filled with lightly sweetened whipped cream and some fresh raspberries, they are an extra special dessert. Click here for the recipe.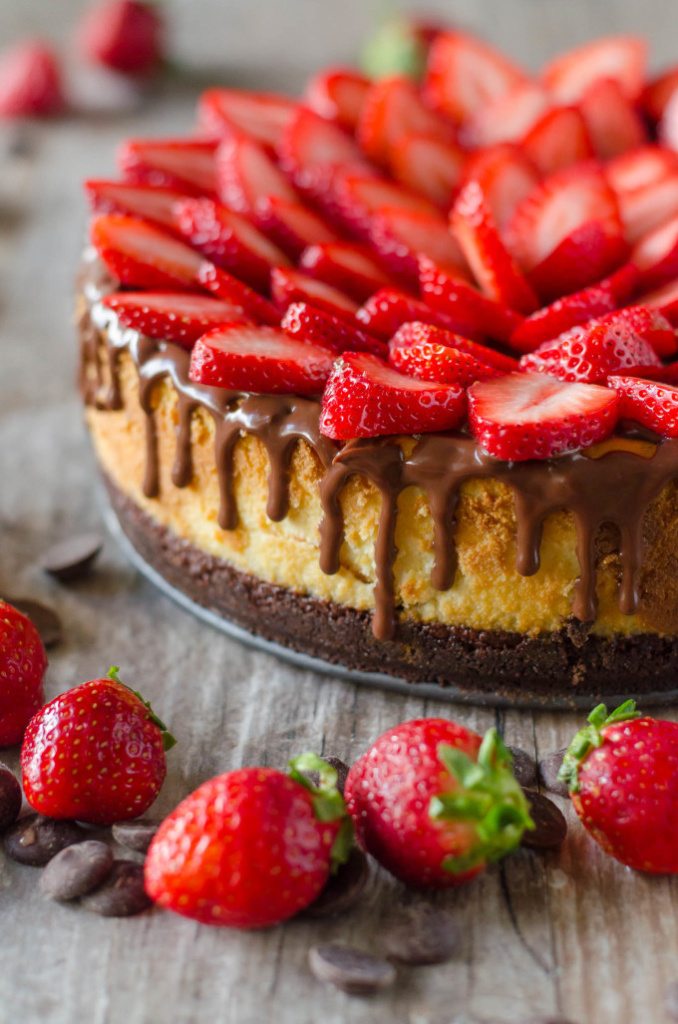 What's super popular for V-Day? Chocolate covered strawberries! And lucky for you, there is a simple recipe for a Chocolate Covered Strawberry Cheesecake here!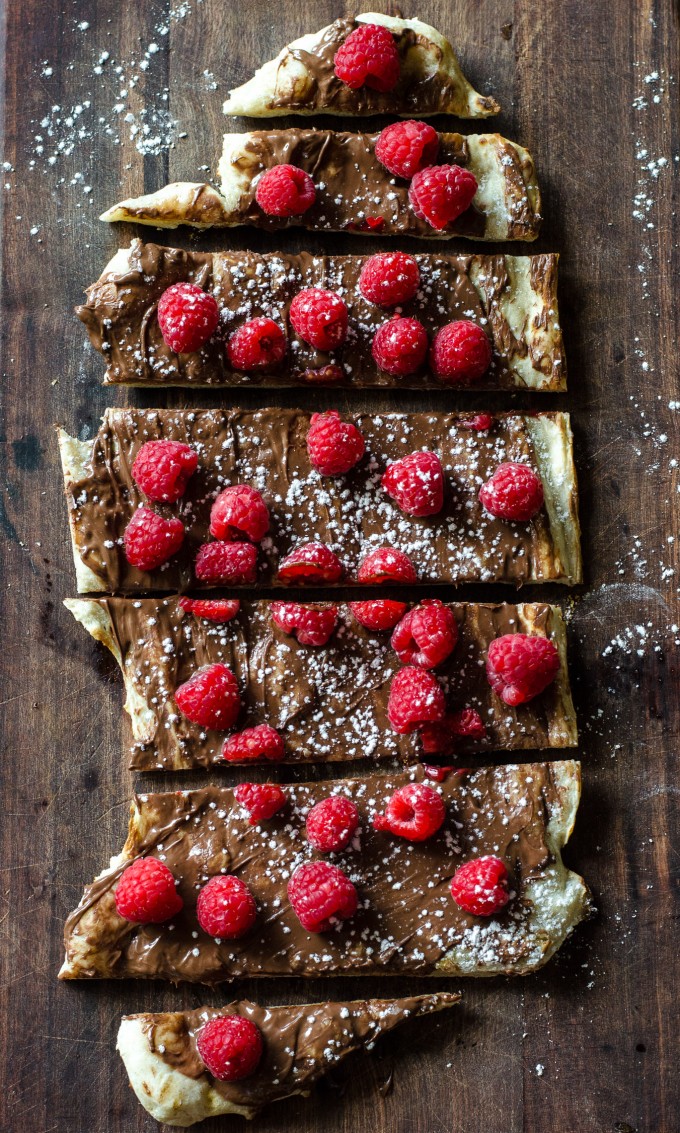 This Raspberry Nutella Pizza is sure to put the "love" into your dessert course! (Because who doesn't love Nutella??) You can find the recipe here.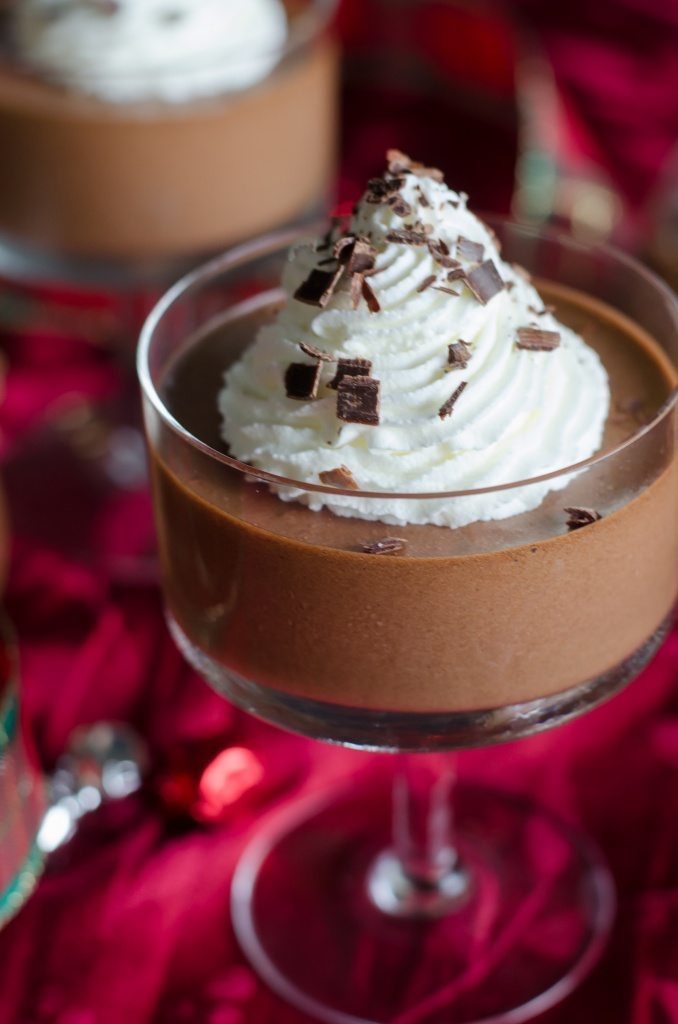 Valentine's Day and chocolate go hand in hand, so why not serve up this decadent Dark Chocolate Mousse to your sweetheart?? Click here for the recipe.