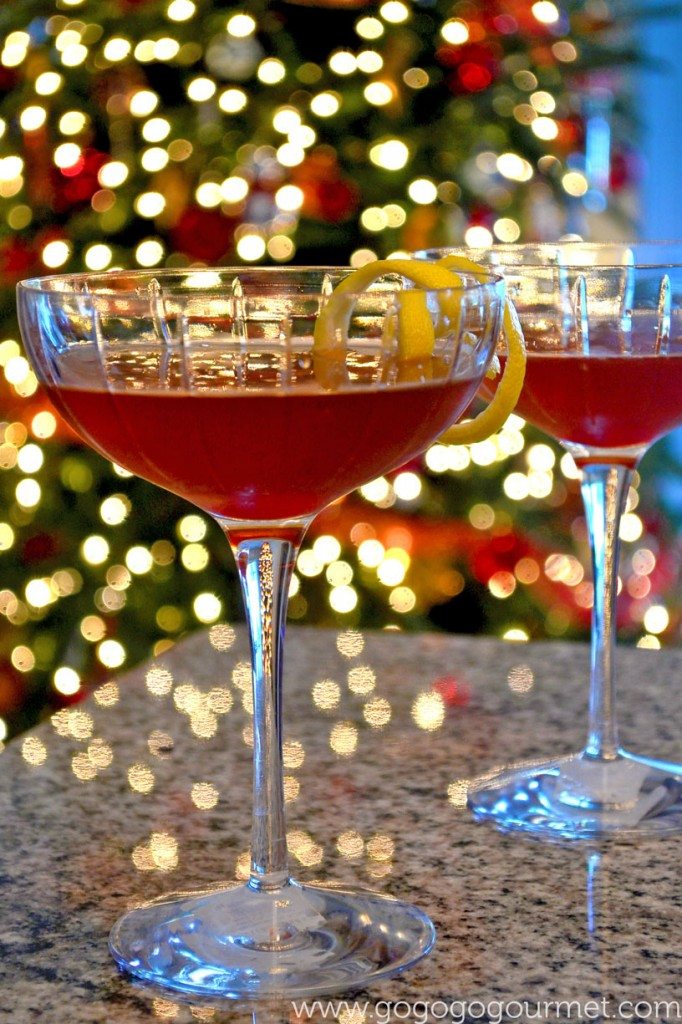 My plan was to do this yesterday for "Friday at Five." In fact, I even took these pictures around 4:15 PM, with every intention of quickly editing them and throwing them up. However, you'll notice that there are two drinks in the picture, an indication that someone was with me, which has a tendency to impede my productivity and make me far more interested in having a drink with a friend (ESPECIALLY when certain people are still napping, the house is actually quiet and I can have a conversation with someone without frequently interjecting the phrases "No, don't do that/You have to share/Please stop yelling").
So I decided that I would just enjoy the moment and post on Saturday morning.
So, the Manhattan Cocktail. I would love to be one of those people that can sidle up to a bar, and order a Manhattan. It is such a ubiquitous drink- you are always hearing it mentioned in different settings, from the Mad Men era all the way up through Sex and the City. It just sounds… sexy like the other shows like pornkai. And sophisticated. You sound like someone who knows what's up.
However, it became ABUNDANTLY clear yesterday evening that my sophisticated drink ordering is going to be limited to the Sidecar, because both my friend and I clinked glasses, took a sip, then promptly set our drinks down, shut our eyes and shook our heads "No!" wildly. [Please note that I made this with 1 oz. sweet vermouth- technically a "Sweet Manhattan." 3/4 oz. is the amount for the real deal.]
We are not bourbon people, clearly. I made us two Sidecars. The clinking glasses was much more pleasant this time around.
BUT. If you are a bourbon person, you'll likely adore this. I'm not one to waste food in this house- and especially not booze. We were shortly joined by the third party in our little Florida friendship trifecta, and told her to tell her husband to come and drink it. He arrived shortly, sipped it and said it was great. So, clearly this is just a matter of "Do you like whisky/bourbon/scotch? Yes? Then here you go."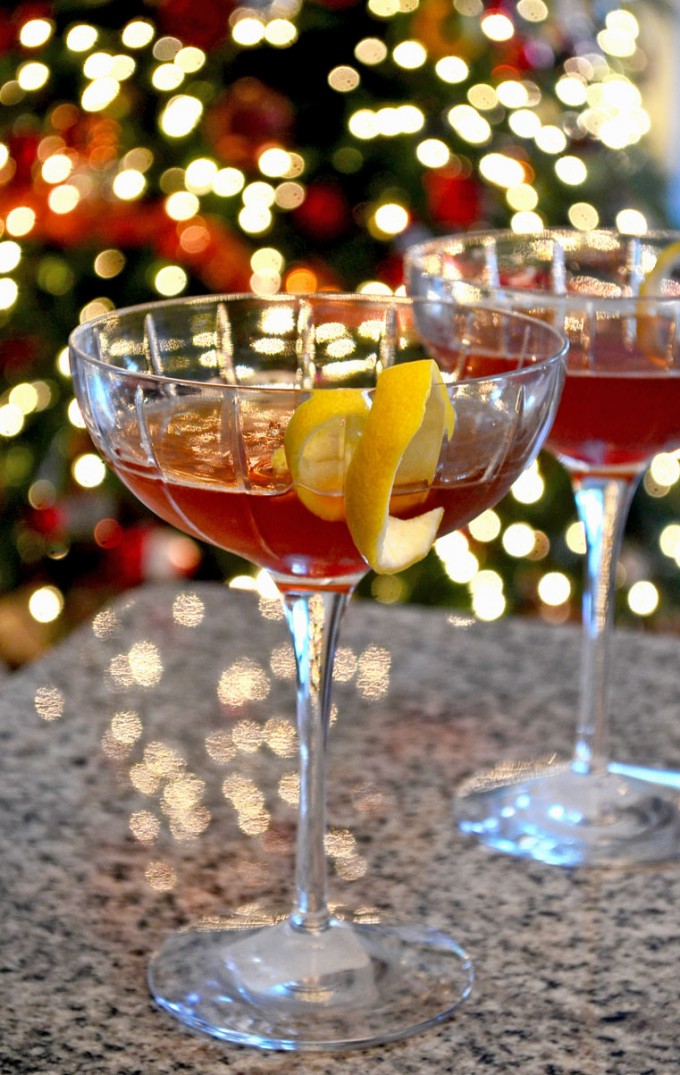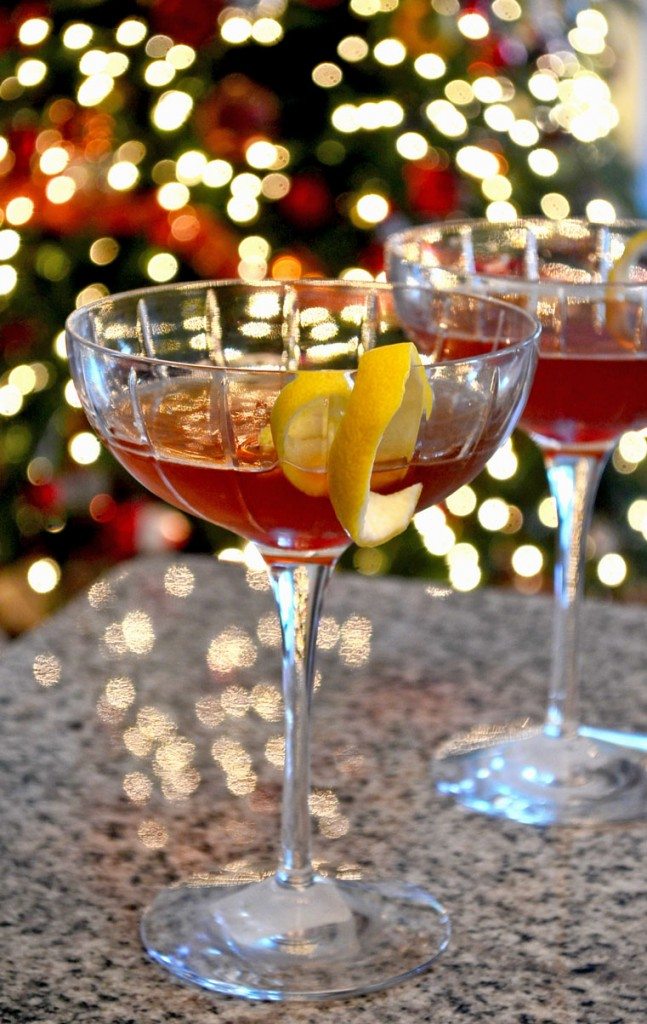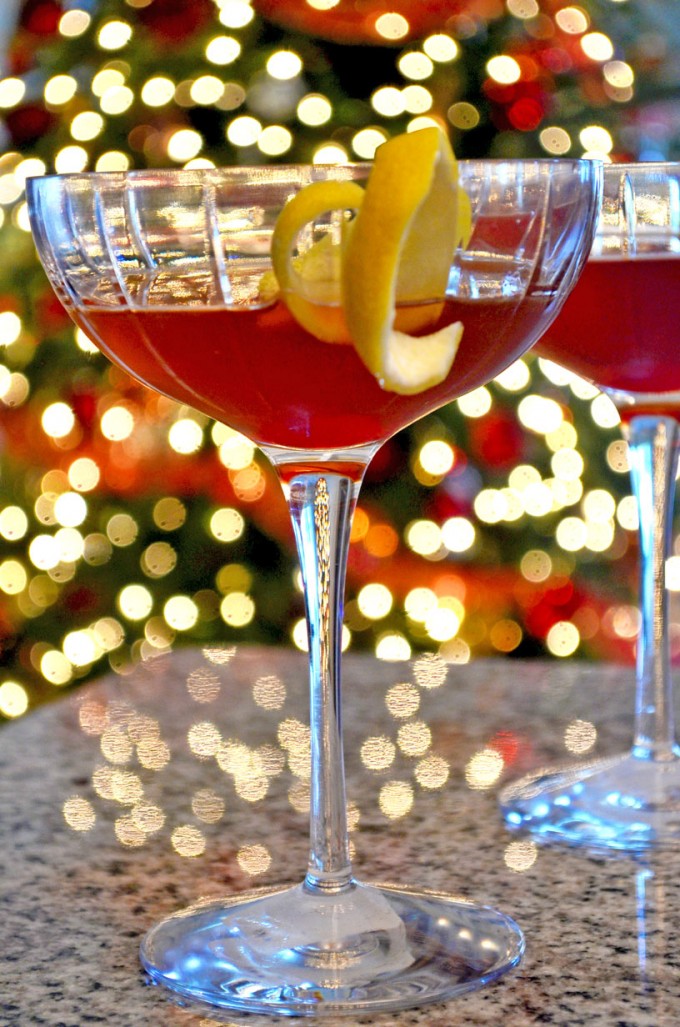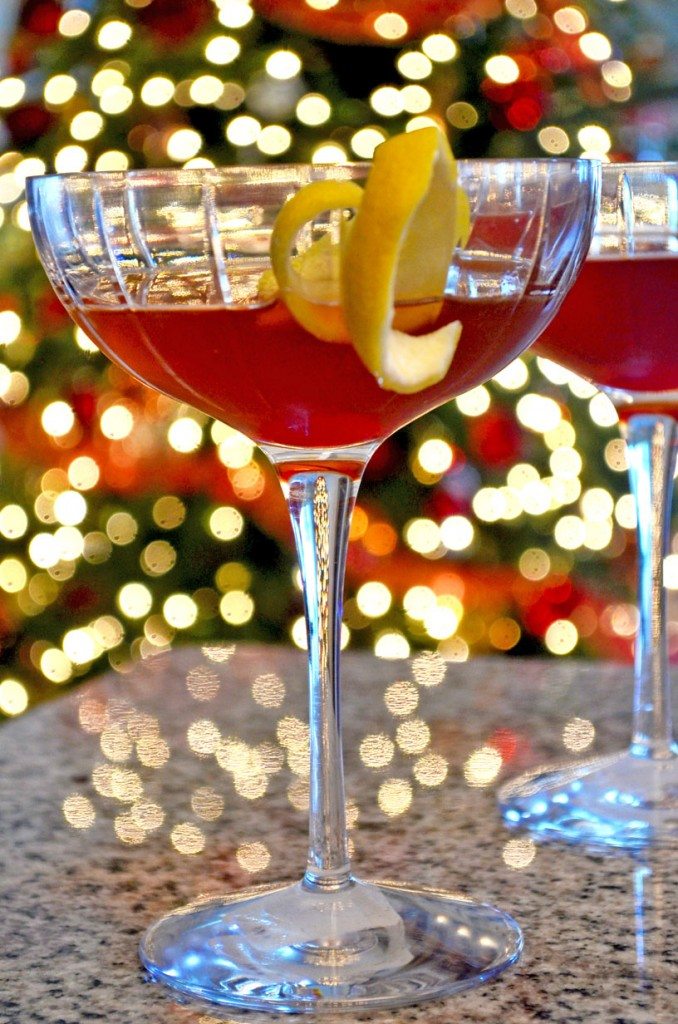 Classic Cocktails: The Manhattan
Ingredients
2

oz

bourbon or rye whiskey

3/4-

t1 oz sweet vermouth

2-3

dashes bitters

Lemon twist

Maraschino cherry
Instructions
Stir the ingredients together in a cocktail shaker with ice. Strain into a cocktail glass.

Run a lemon twist around the rim and drop it in, along with the cherry.

Serve, sip, sit back, deep breath, relax, enjoy.