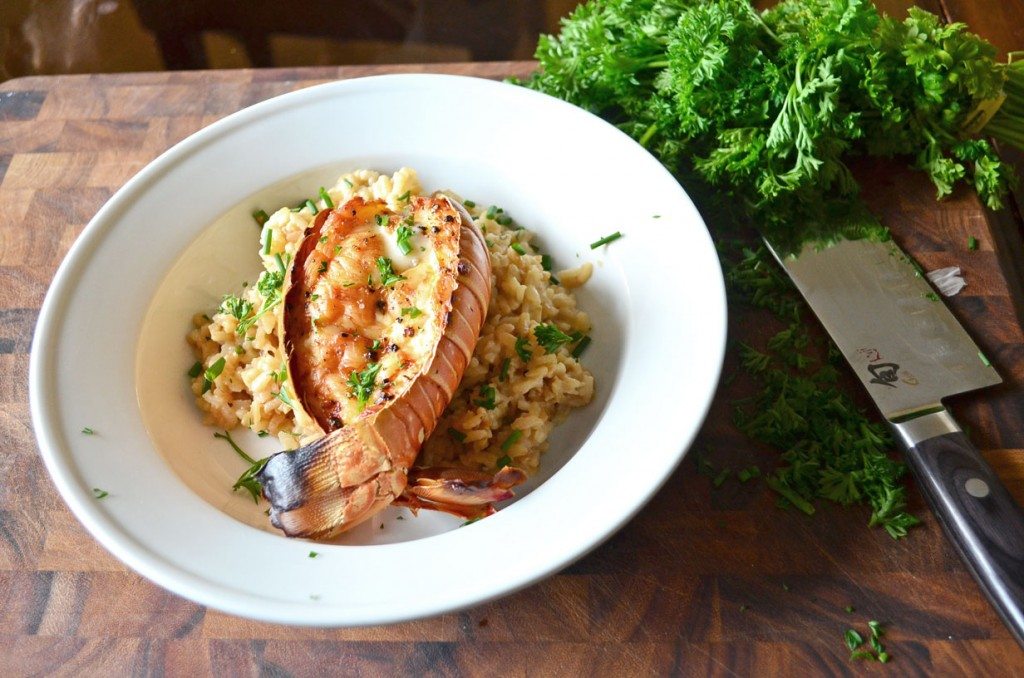 I love versatile ingredients- ingredients that I can keep in my pantry all the time, so that whenever I am feeling lost or uninspired before dinner, I have something to turn to. Arborio rice is one of those ingredients. All you need to make a delicious plate of risotto is some butter, an onion, some stock and some cheese- and we know those are always in my house. You can mix in just about anything you have in the house- vegetable, poultry, beef (excellent with red wine!) and seafood. This lobster shrimp risotto is easy enough for a weeknight, but beautiful enough for a special occasion.
Added bonus: IF you end up with leftovers, look up arancini– basically breaded, cheesy, fried risotto balls of deliciousness. I can't come up with a better solution for you than that!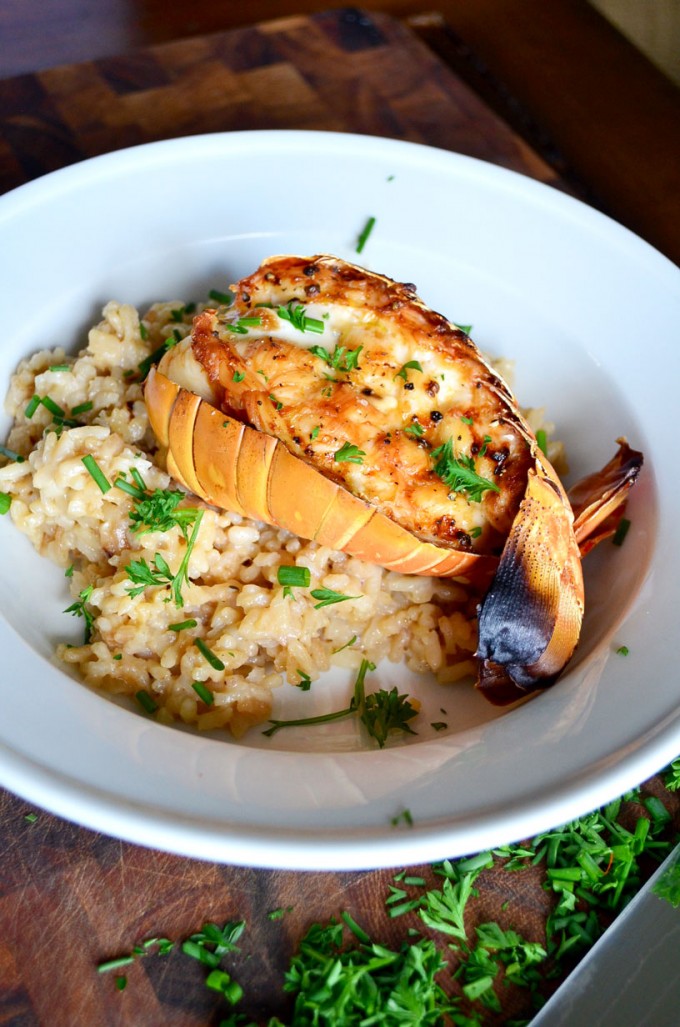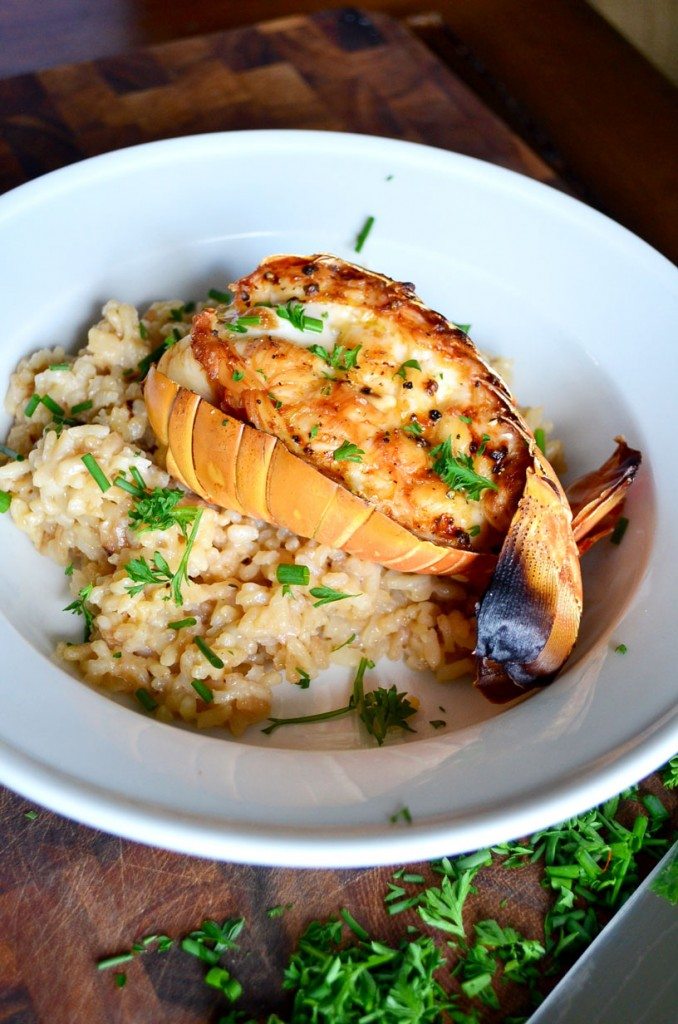 Lobster & Shrimp Risotto
Ingredients
4

T

butter

1

cup

arborio rice

1

small onion

diced (about 2/3 cup)

3/4

c

dry white wine

1

quart

stock or broth

chicken, vegetable, or seafood

1/2

lb

shrimp

peeled and deveined

1

lobster tail

meat removed and roughly chopped

1/2

cup

parmesan cheese

2

T

chives

chopped

1

T

parsley

chopped
Instructions
In a large deep skillet over medium heat, add the butter and 2 T olive oil. Add the onion and the rice. Saute until the onion has softened and the rice is translucent through the middle.

Add the white wine and deglaze the pan, cooking until the wine is nearly gone.

One cup at a time, ladle the stock into the rice. Wait until all the stock is nearly fully absorbed before adding the next cup.

When the last cup of stock is added, add the seafood as well, and allow it to cook in the stock. [Note: If the rice is not al dente at this point, don't add the seafood yet, as you don't want it to be overcooked. Plan on adding additional stock, broth or water. I seem to use a different amount of liquid every time I make this.]

Stir in the cheese, herbs, and remaining 2 T butter. Serve at once.