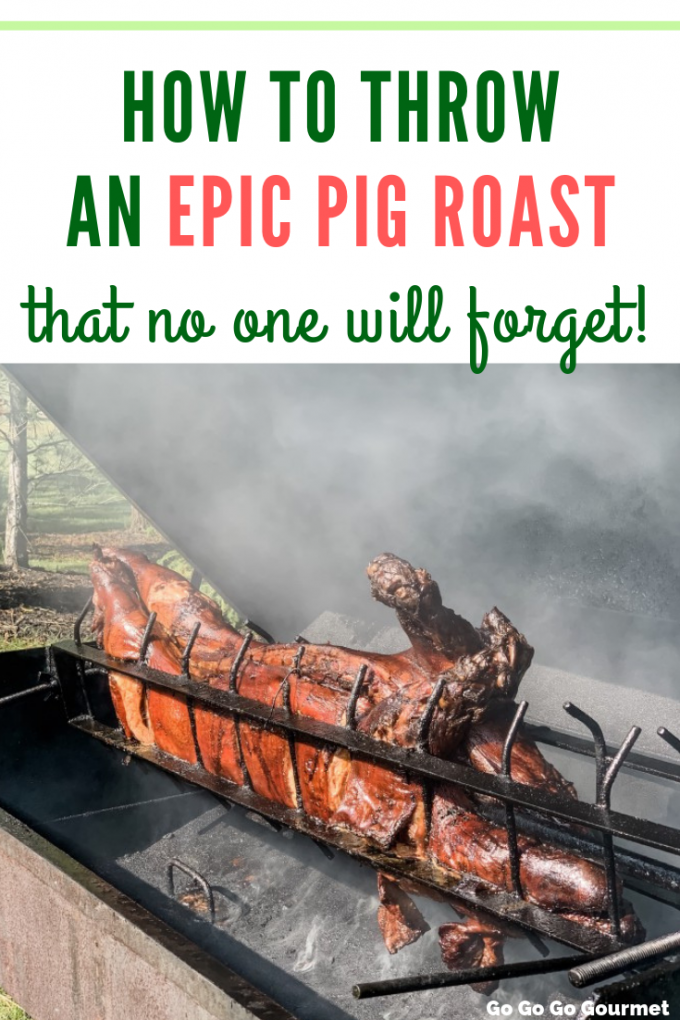 This Epic Pig Roast post is sponsored by Ohio Pork Council, but all commentary is my own.
If you've ever wanted to roast a pig at home, check out all of my tips and tricks for How to Throw an Epic Pig Roast that no one will forget!
If you ever meet me, you'll find out a few things fairly quickly. I love:
to have a good time.

having people around me.

throwing parties of every size at our house.
Basically, I'm an introvert's nightmare.
At this point, I have spent three years immersed in the design and construction of our house. A year to design from a blank piece of paper, a year to build, and another year to bring the whole thing together and finish up the "here and there" projects.
Oh, and I had another baby during that last year.
Somewhere around the depths of the gray-skied Ohio winters, I had an idea that I was excited about. Like, REALLY excited about.
"You know what would be a total blast? If we threw a huge pig roast once we finished our outdoor space this summer!"
I was pleasantly surprised to get a favorable response without too much cajoling. Maybe he thought I would let it go (he knows better), maybe he thought it was a cool idea. We'll never know.
My husband has a huge amount of family in the area, and after we factored in new and old friends, as well as all the neighbors that we've met… well, having a huge open house and "baby-que" seemed that the right avenue.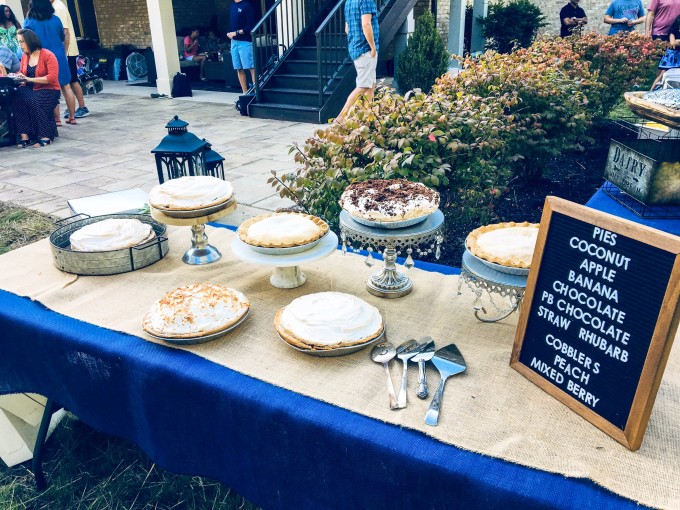 Finding Your Roaster
Yes, you can definitely do this yourself if you want to. I didn't want to. Call me crazy, but I was a little overwhelmed at the idea of roasting a 100+ lb pig myself. Plus, I have 6 year old, 3 year old, 2 month old and 34 year old boys. I have my hands full.
Luckily, Cincinnati has a "thing" with pork, so I had several options when I searched for "pig roasts near me." I did my research and it seemed as though I had two options:
The pig was roasted entirely off site and then brought to me for carving;
The pig is started off site and brought to me to finish cooking for the last few hours so my guests could see the whole thing.
I obviously opted for number 2. I reached out to Luigi's Olde World market in West Chester, Ohio. They were available for my date, and we booked it up. He asked that I give him a head count the week before so he knew what size piggy to send to market (get ready for a lot of pig jokes in this post, fair warning).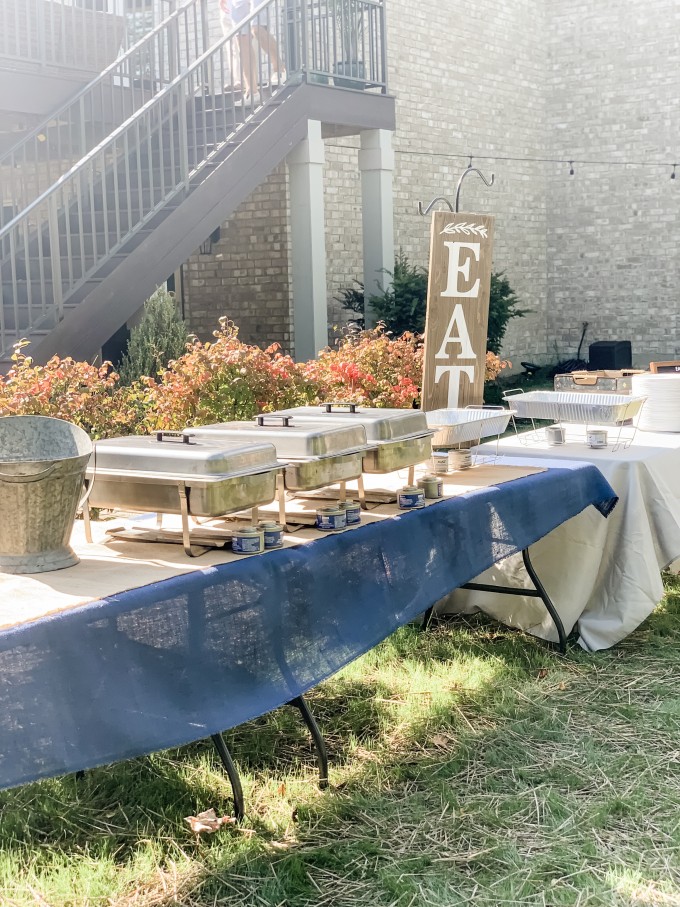 How Many People Should I Invite?
Most places recommend having at least fifty people. I knew that wouldn't be an issue. What I didnt really expect was how excited people would be about this.
We had opted for the first weekend after all the local schools went back so that everyone would be in town. We set out and wrote out a list. It came to 135. No big deal, we figured. Not everyone will come.
Not everyone came. Two families couldn't. TWO. Final head count? 125.
That was about the time I decided I wasn't making all the side dishes.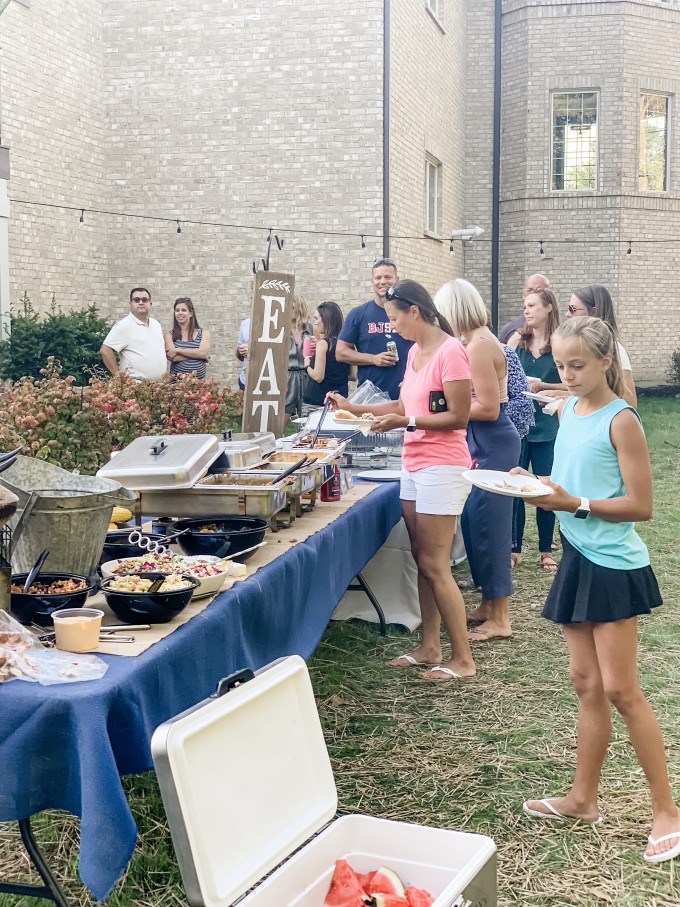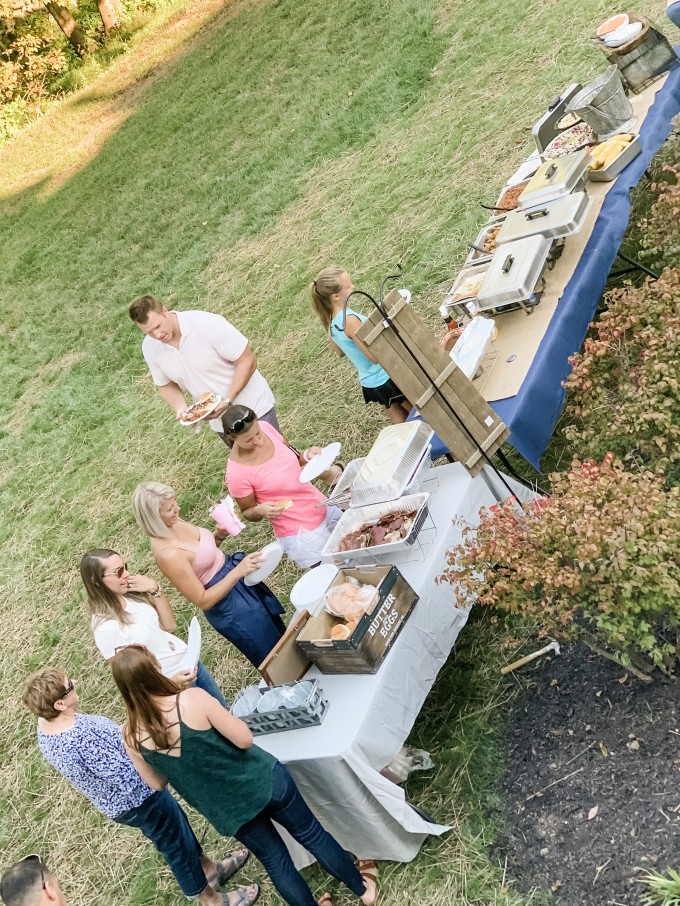 What Else To Eat
With that many people, I knew there was probably no way that I could handle the rest of the food, as was my original plan. I reached out to a local restaurant/catering company for five half pans of their famous macaroni and cheese, as well as two large bowls of pasta salad, bruschetta, and corn and black bean salsa.
I made a mash up of my Spicy BBQ Baked Beans and Sweet and Savory Recipe's Instant Pot Baked Beans, as well as a double batch of my Asian Slaw, got 7 watermelons to slice up, and 10 dozen corn.
Yes, 10 dozen. How do you cook corn for that many people? Well, let me introduce you to cooler corn!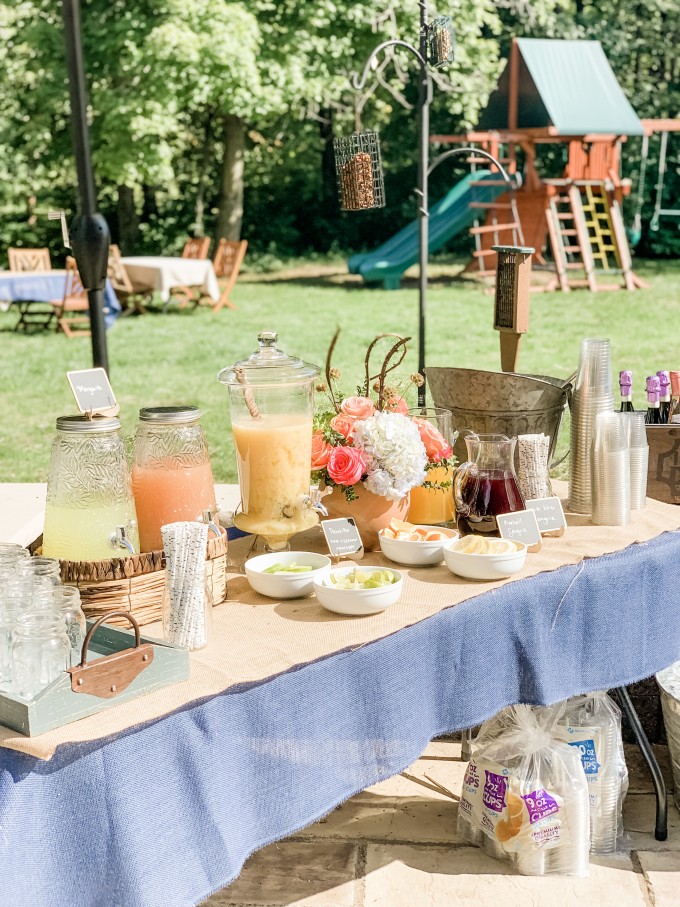 How to Make Cooler Corn
I had read about this last year, and tried it successfully a month earlier for a family picnic. The basic tenet? Shuck a whole mess o'corn,, throw it in your cooler, pour boiling water over the top, shut the lid, let it sit and cook, drain, eat.
You can't really overcook it using this method (at least not that I have experienced), and your corn will stay warm in the cooler, so you can do it ahead.
I actually used my mother-in-law's [easyazon_link identifier="B07MG5XNR9″ locale="US" tag="gogogogo03-20″]turkey fryer[/easyazon_link] setup to boil all my hot water.
Biggest lesson learned? Make sure that your drain is SHUT BEFORE YOU POUR IN GALLONS AND GALLONS OF BOILING WATER.
…it becomes a lot more perilous if you don't.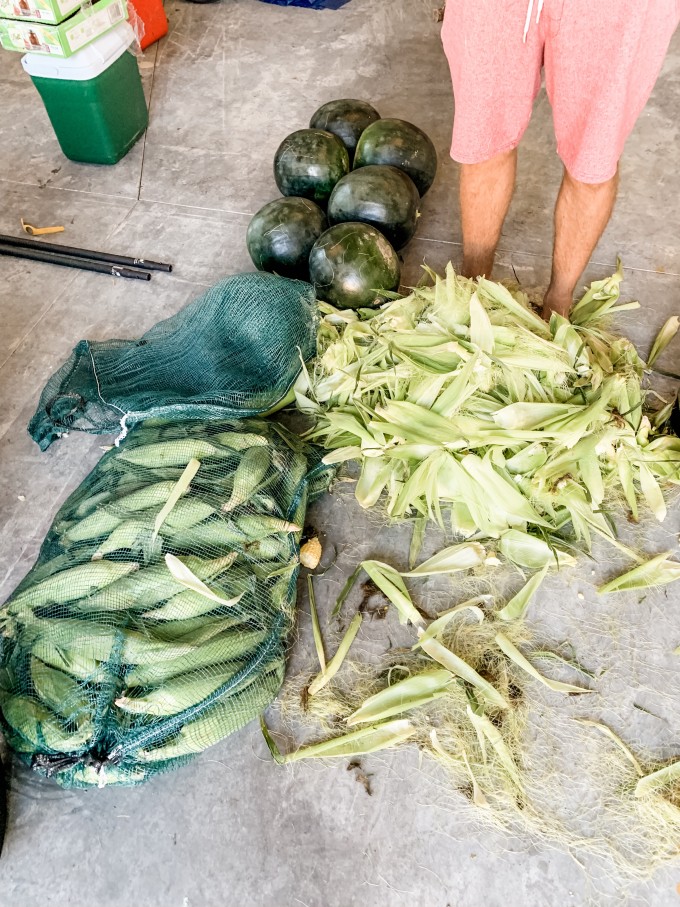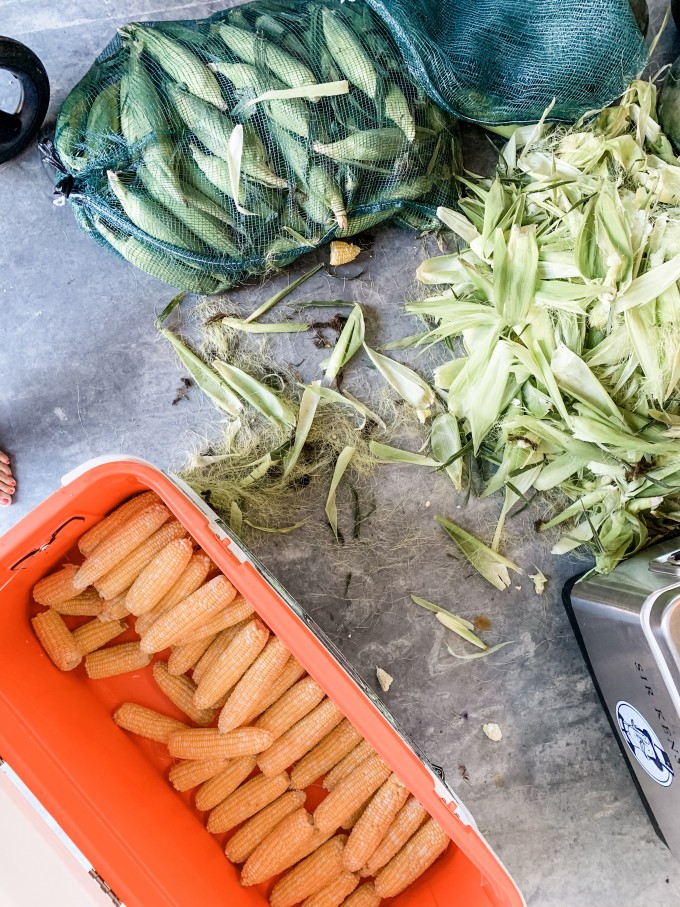 Time to Party!
The day of the hog roast, I . Was. Jazzed.
We set up a beautiful bar area, and I premixed up some of my favorite cocktails in drink dispensers: Papa Doble (grapefruit+rum+lime), Painkillers (rum+pineapple+coconut) and margaritas. I also had two pitchers of Fireball Sangria and White Wine Sangria. I picked up several large galvanized steel tubs for bottles of water, juice, boxes, beer, and White Claw (because its the summer of claw, obviously!)
To add some color, I picked up 11 yards of navy blue and plain burlap at Hobby Lobby on sale for rustic tablecloths.
Luigi's let me know that they would be starting the 118 pound pig at their place around 6:30 am and bringing it to our house around 2:30. Adam, Luigi's son, was our "Hog MC," and he did an amazing job, He finished roasting around 6:30, and then started carving the gorgeously colored hog into some of the best pulled pork I've ever had.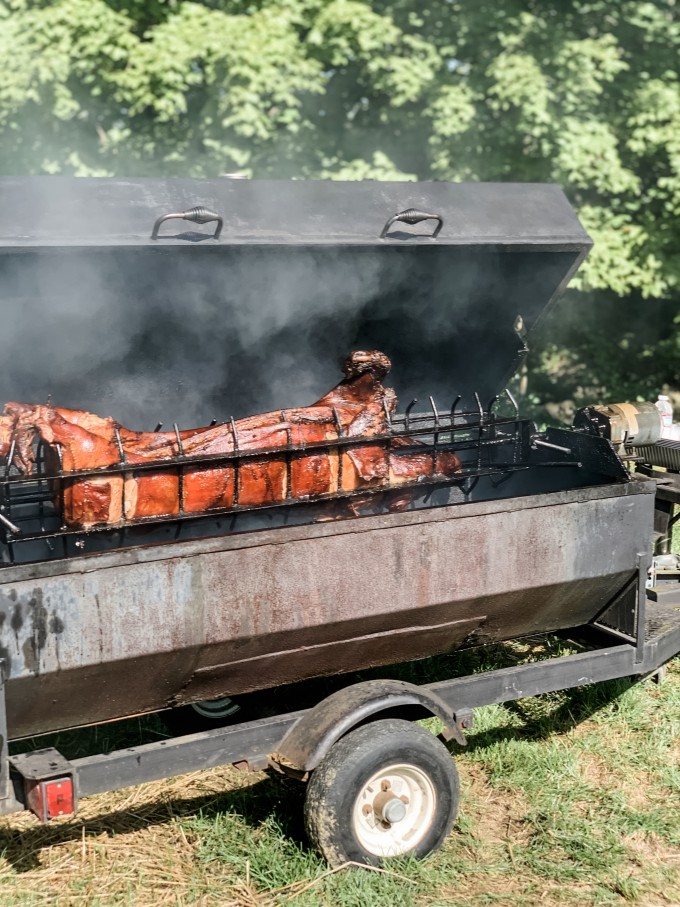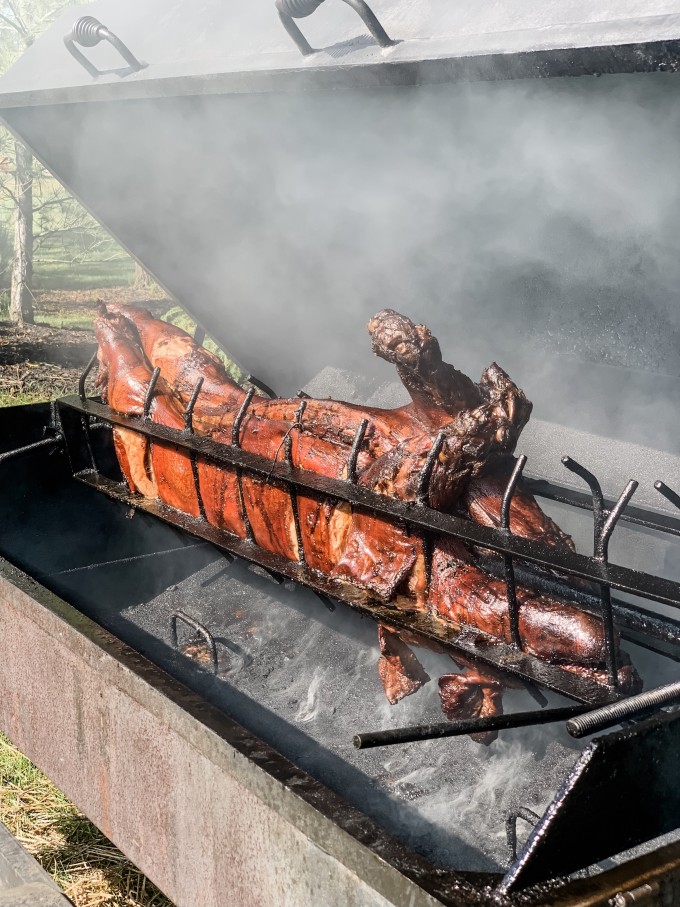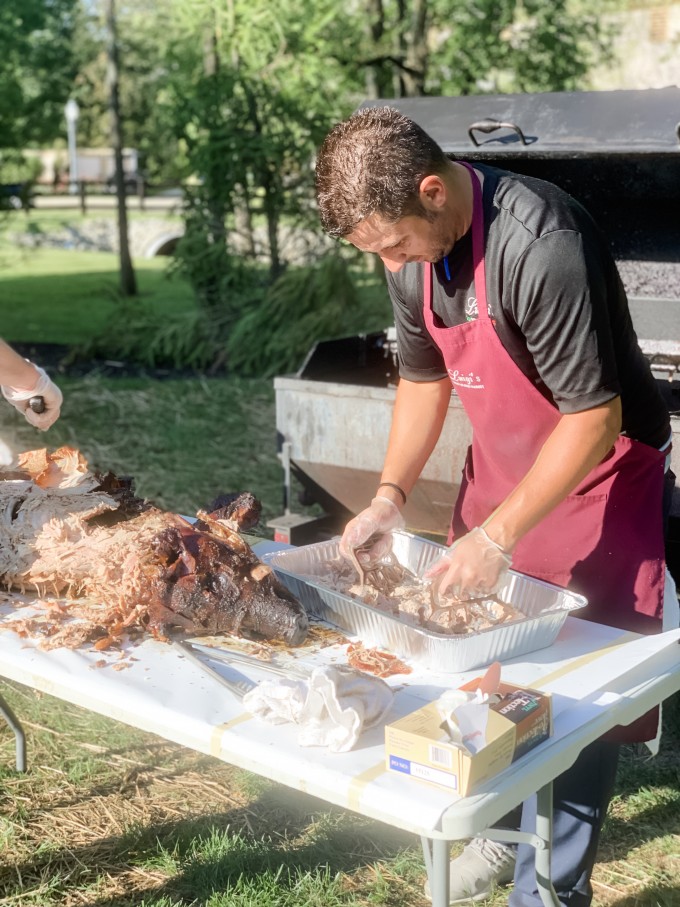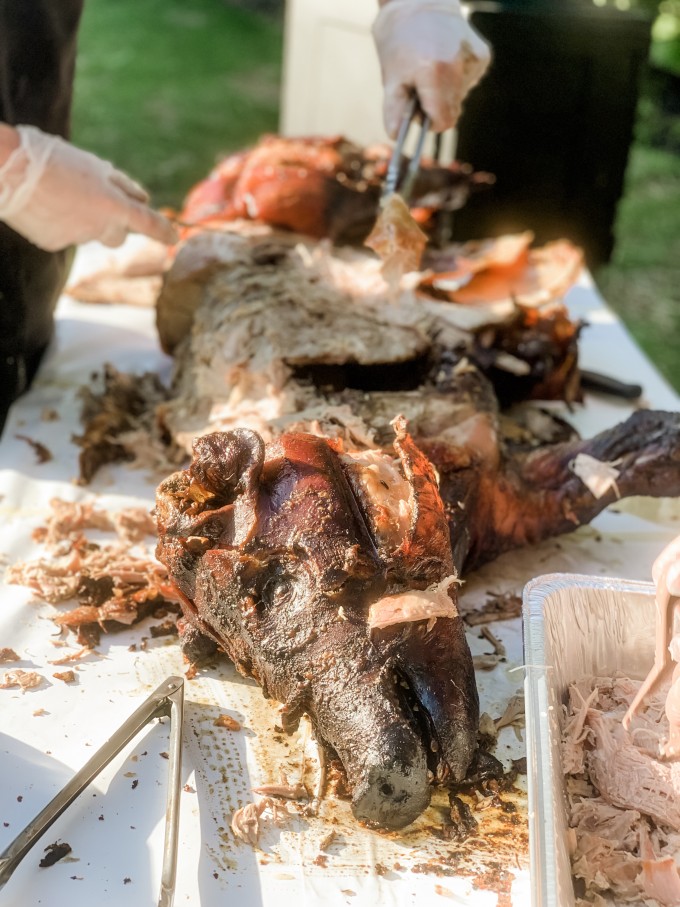 What Did I Learn?
First off, and most importantly, that throwing a pig roast is an amazingly fun, and will become an annual event for our family. Everyone had a complete blast, it went til the wee hours of the morning, and I got texts for days afterwards about what a great time they had.
I'd call that a rousing success, wouldn't you?
I think a backyard pig roast can be whatever you want it to be- as over the top as you want it to be, as casual as you want, for whatever occasion suits you. Labor Day/Memorial Day/Fourth of July? Absolutely. Family Reunion? You betcha. Wedding? Yep, why not?! Football tailgating party? I'm *sure* there's a pigskin joke just waiting to be made there.
My other lesson? Way less food. We only went through about half of everything- except the pork! We only had 11 pounds of pulled pork left over. It was vac-packed and frozen for later.
The bonus about having about 60 ears of cooked corn left over? I made three huge pots of chowder- Potato, Bacon and Corn, and a new one- Spicy Summer Corn.
Please think about doing a pig roast for your friends and family the next time you need to feed a hog-load of people. You and your guests will NEVER forget it!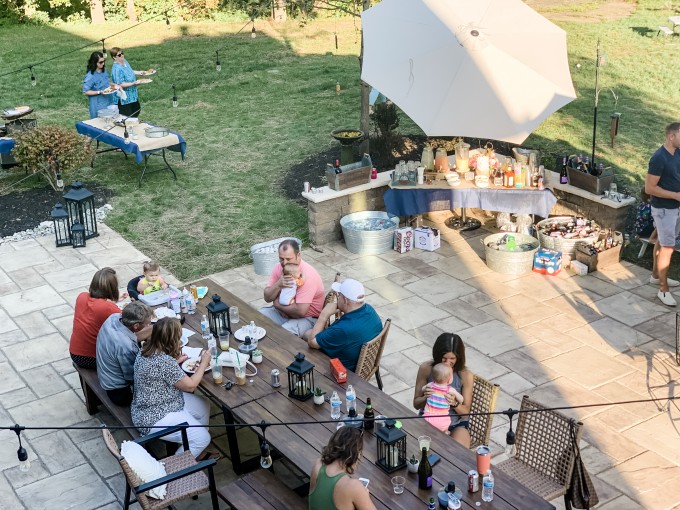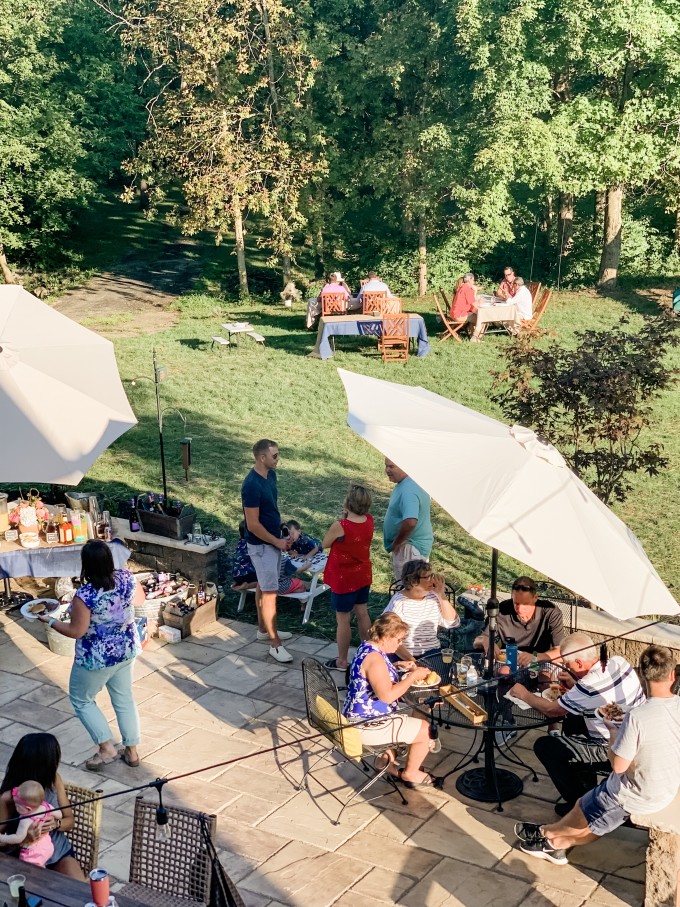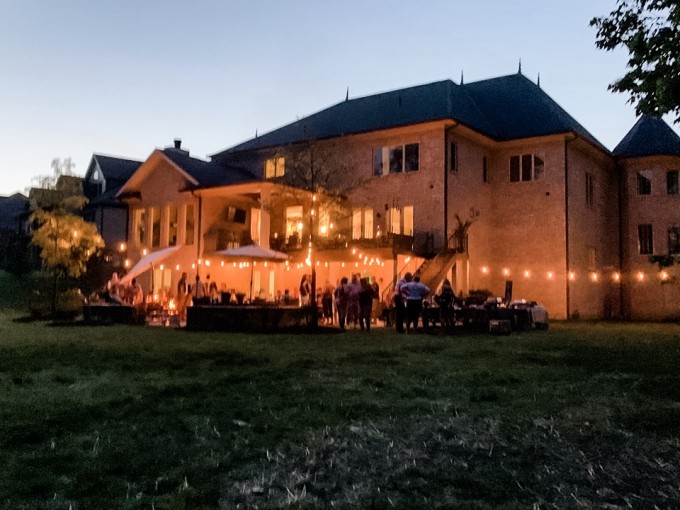 Tools needed to throw the best pig roast ever:
If you plan on roasting your own pig, you will need a [easyazon_link identifier="B007O62BLE" locale="US" tag="gogogogo03-20″]pig roaster[/easyazon_link].
Making corn on the cob for a large crowd has never been easier than the cooler method. All you need for this is a [easyazon_link identifier="B01DDBJQR0″ locale="US" tag="gogogogo03-20″]large cooler[/easyazon_link]!
When serving a crowd, I like to serve my drinks in pretty [easyazon_link identifier="B00YGRRA0Q" locale="US" tag="gogogogo03-20″]glass decanters[/easyazon_link].
These are some of my favorite sides to serve at a pig roast: