Making danish pastry has never been easier than with this flaky, easy Danish Pastry recipe! Whether you fill them with cream cheese or a fruit filling, they're delicious!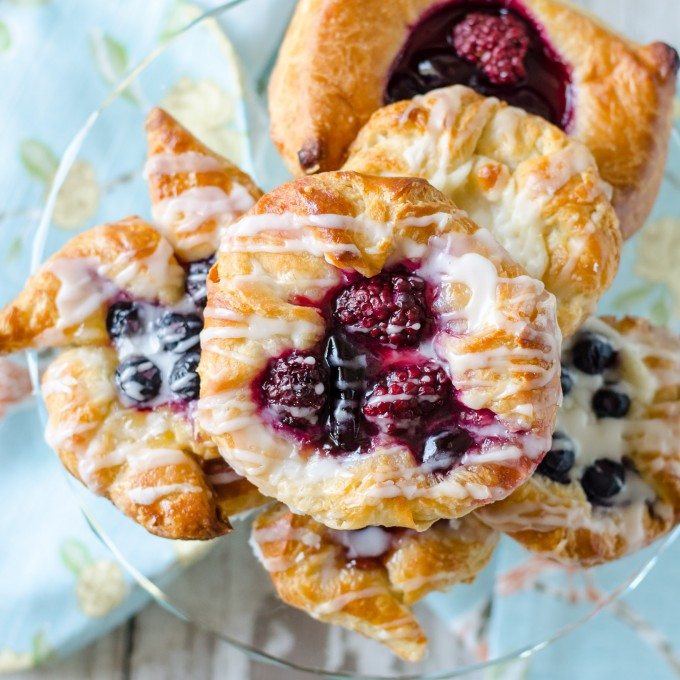 I apologize in advance for the plethora of pictures. I just couldn't stop.
A good flaky Danish is my favorite, but man, are they hard to find. One of the things that I miss most about Northeast Ohio is this amazing little bakery/restaurant in Cuyahoga Falls called The Blue Door Cafe, where the owner is basically a genius when it comes to European pastries. Hands down, they are the best I have ever had in the States. This is part of the reason that I haven't put much effort into making my own yet- his were always better!
Sadly, I don't live there anymore, so I finally mustered up the gumption to try my hand at it. I made two batches of Danish, one with the Flaky Butter Croissant Dough and one with the Homemade Crescent Roll Dough. While both were good, it comes down to a matter of personal preference- do you like your Danish flaky? If so, go with the Croissant Dough. If a soft, bready base is what appeals to you, use the Crescent Roll Dough. You really can't go wrong either way.
The cream cheese filling here makes enough to fill about 6 Danish, so if you want to do all cheese danish, or half, or whatever, just double or triple it as needed. The nice thing about Danish is the ability to easily do lots of different kinds- the filling is just 1- 1 1/2 tablespoons of jam/curd/filling. I did a variety of different kinds:
Lemon Curd and blueberries
Cream Cheese, Lemon Curd and blueberries
Blackberry Jam and fresh blackberries
Cream Cheese and blueberry
Cream Cheese
And it was as easy as putting lids on jars and throwing spoons in the dishwasher afterwards.
As far as baking goes, after you roll out your dough (probably 1/8-1/4″ thickness), you will cut the dough into squares instead of rectangles (like you would for the croissants). My squares were about 4″x4″. After that, you can cut and shape them however you like. This is how I did mine: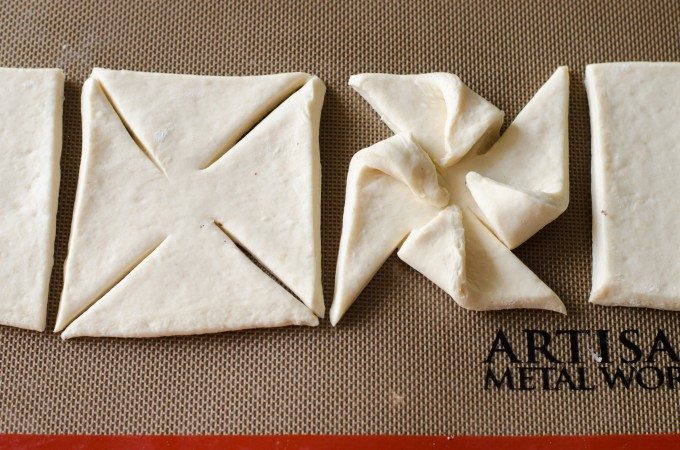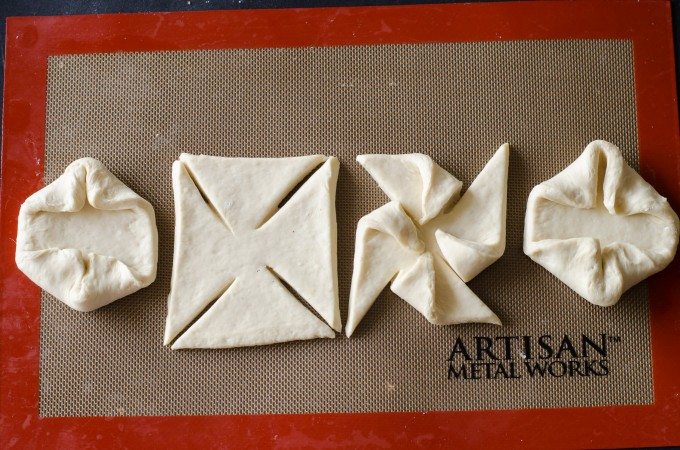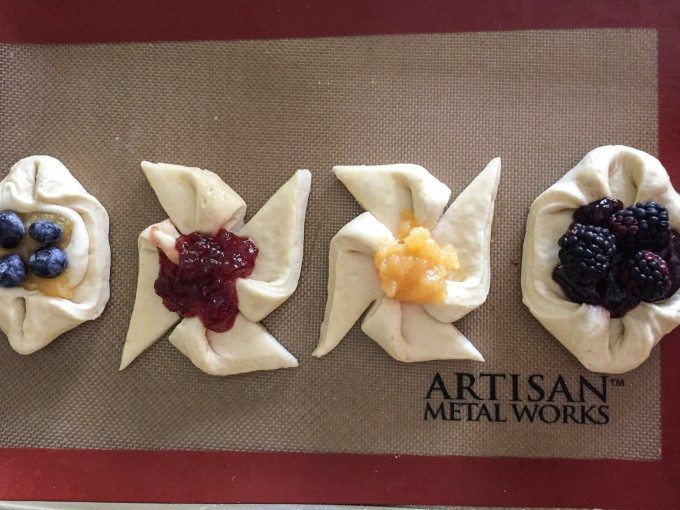 The pictures you see are from the ones I did using croissant dough. Bake them at 400 for about 15 minutes, and let them cool enough for the filling to set back up before serving.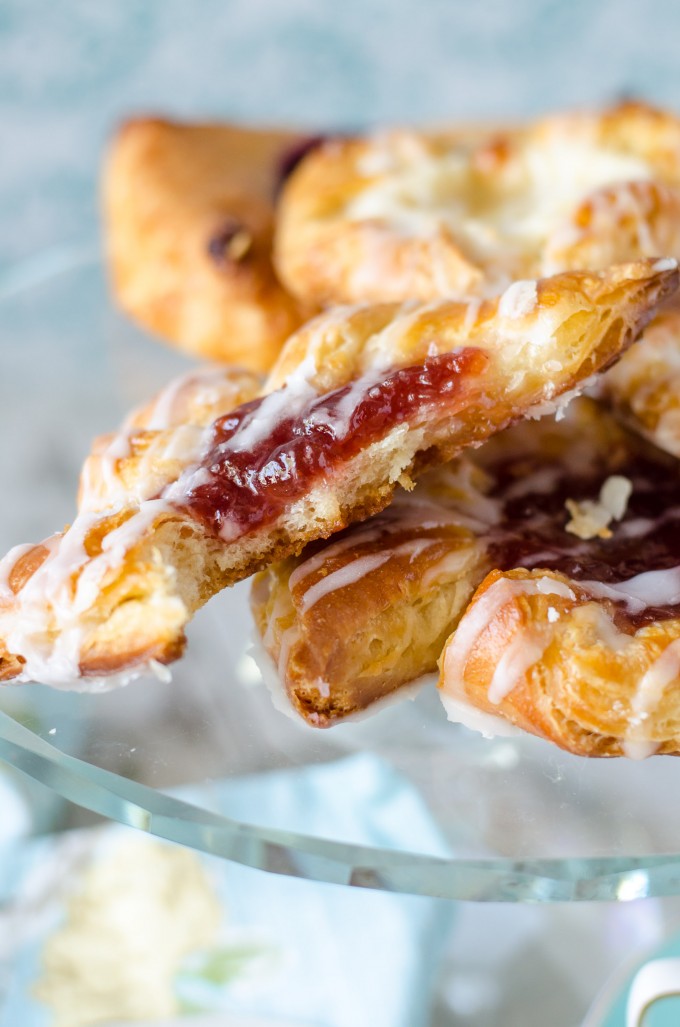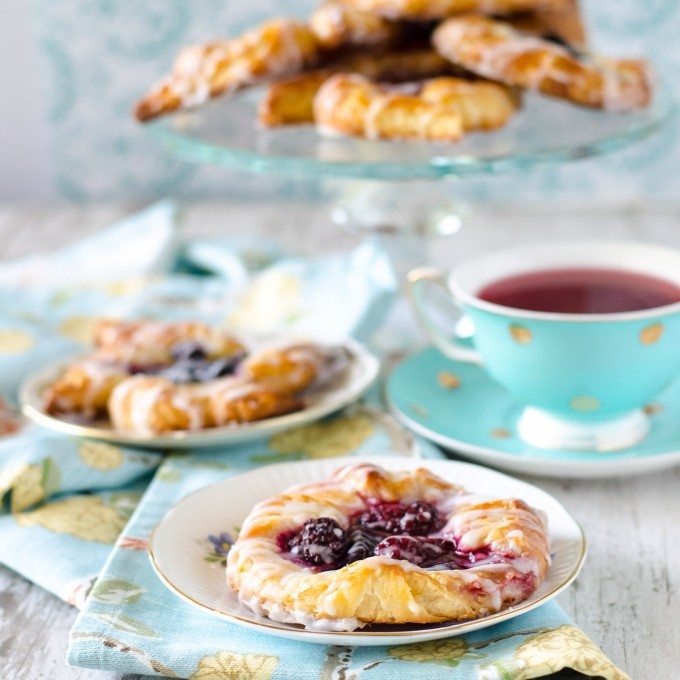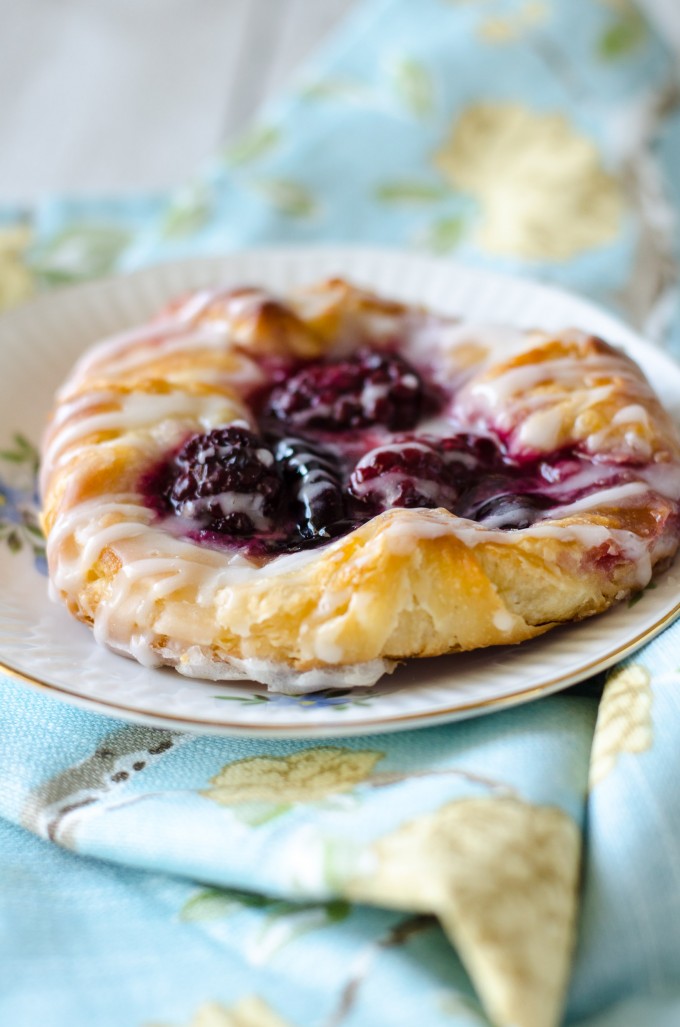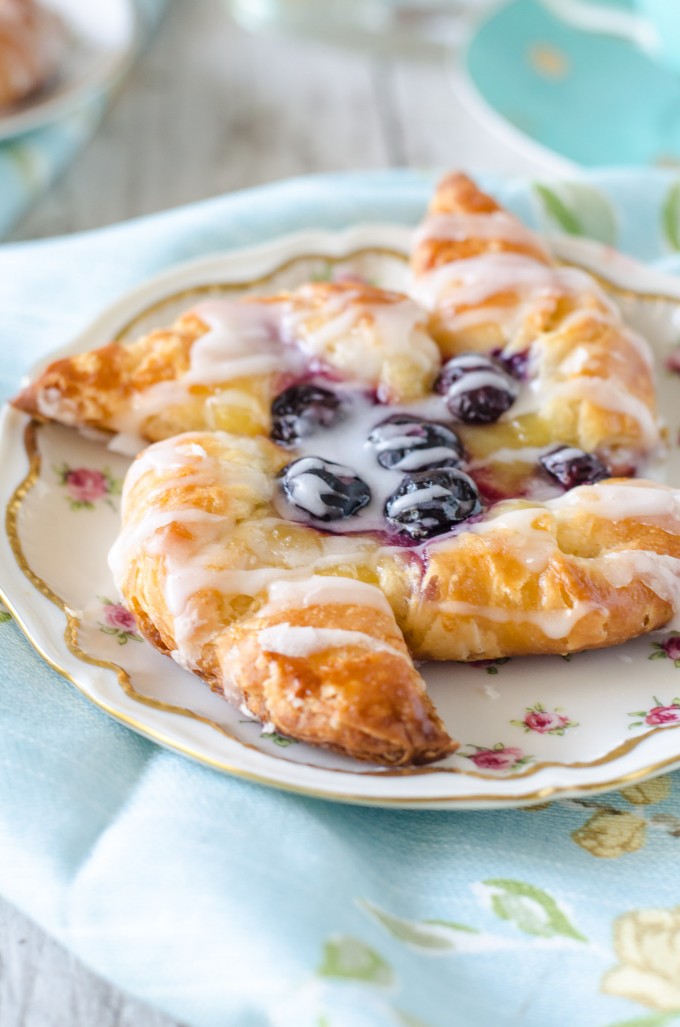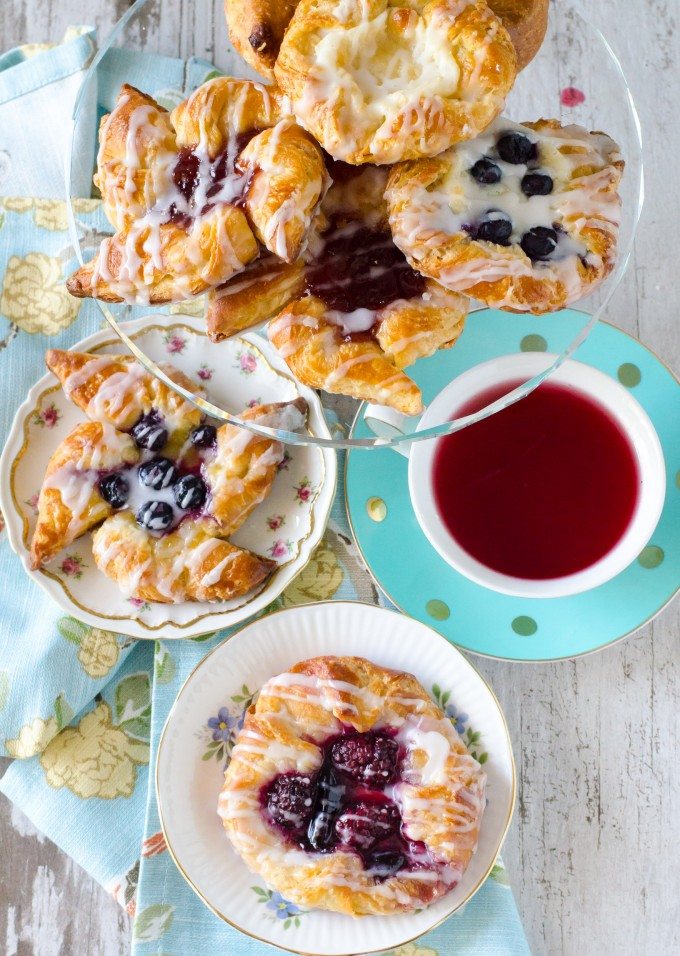 Tools needed for making danish pastry:
For making any type of pastry, a [easyazon_link identifier="B0000VLPAS" locale="US" tag="gogogogo03-20″]rolling pin[/easyazon_link] is an essential tool to have.
I also love using my [easyazon_link identifier="B0725GYNG6″ locale="US" tag="gogogogo03-20″]silicone baking mats[/easyazon_link] for all of my baking needs.
If you liked this easy danish pastry recipe, check out these other delicious breakfast recipes:
Vanilla Glaze
Ingredients
1

cup

powdered sugar

1

T

+ 1 tsp milk