Because you know I'm all about that jam, bout that jam, with basil…
Meghan Trainor may be all about her bass, but I am currently about my strawberry basil jam.
It is my first strawberry season down in Florida, and what a glorious season it is. I'm lucky enough to live a 5 minute drive away from a strawberry farm with berries that are so juicy and sweet, its like eating liquid pink sugar.
They also have strawberry shortcakes that are about as big as my face. But copying those will be a post for another day.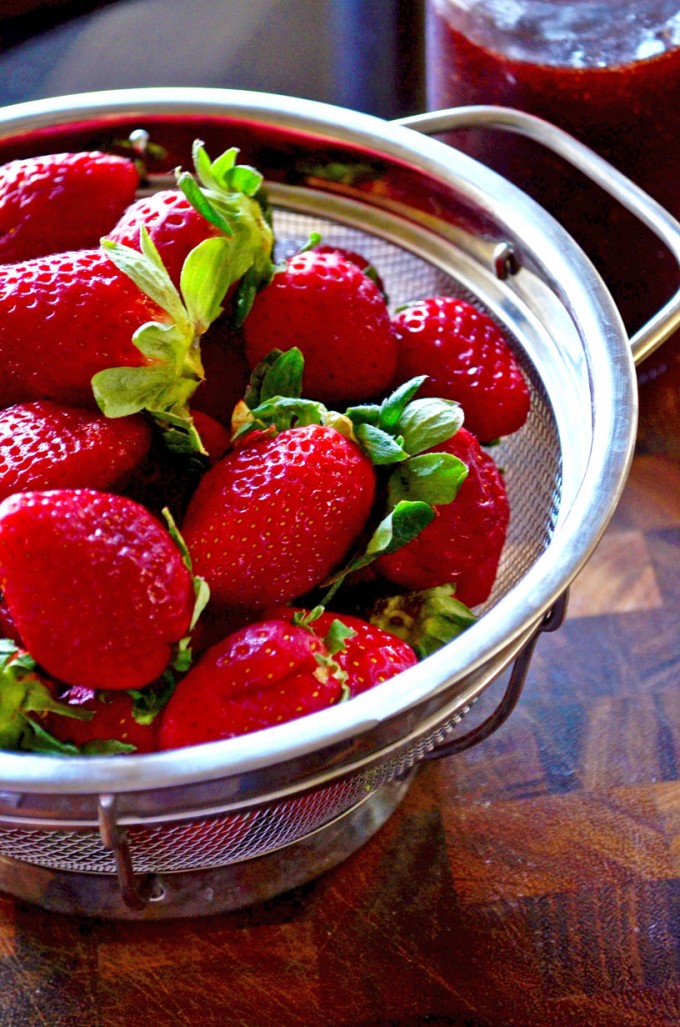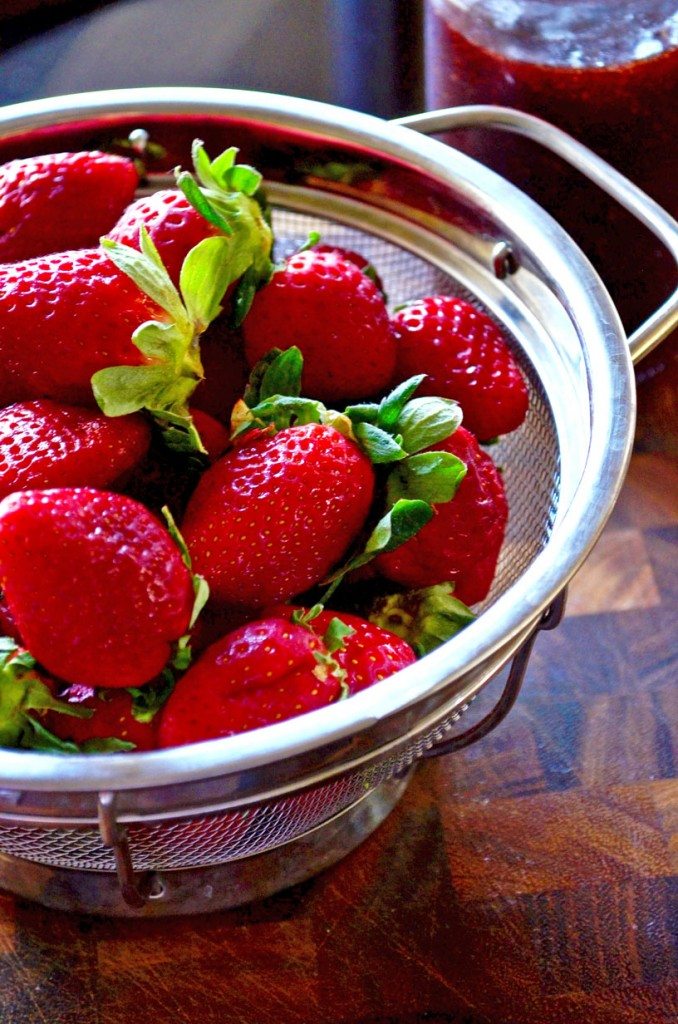 As soon as I brought home my first half flat of beautiful red berries, I knew that I was going to try and foray into jam-making. Strawberry jam is my absolute favorite, especially on a PBJ, and I had come to the end of a jar. Seemed like the perfect opportunity!
As I was chopping up my berries, I was pondering what else I could do to experiment and take it to the next level- and then I spied two bunches of basil in my fridge. I thought that the two would complement each other very well. I split this recipe in half and tried it each way. Both are utterly delicious, but if you want regular jam, you can obviously leave the basil out.
Now what else can I use jam in…..? I have some ideas. Stay tuned!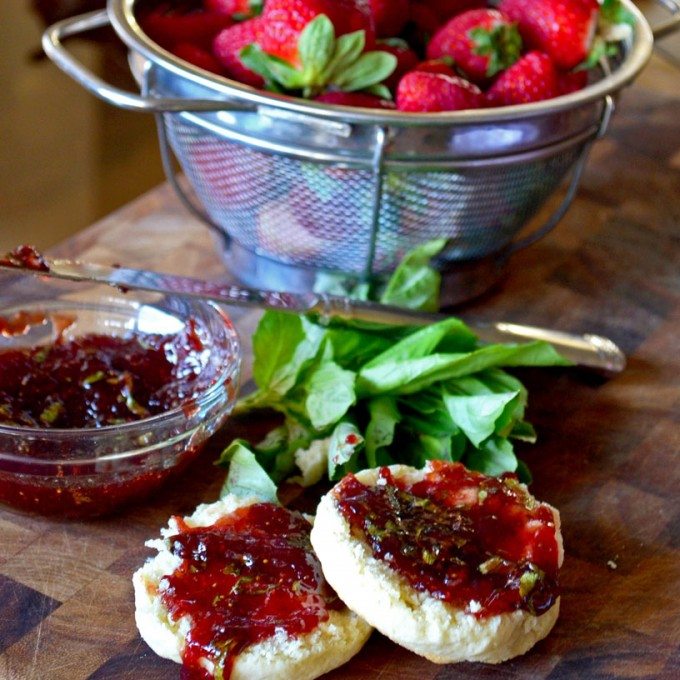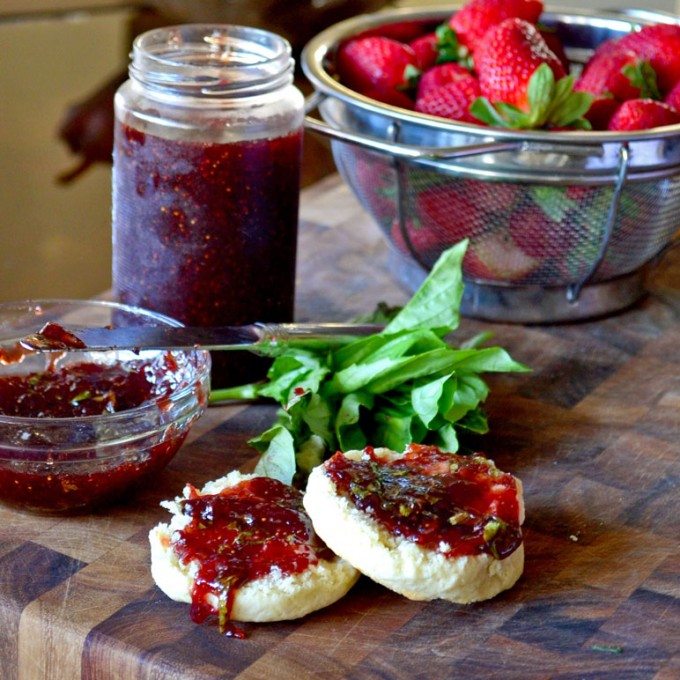 Strawberry-Basil Jam
Ingredients
4

cups

roughly chopped strawberries

3

cups

granulated sugar

1/2

cup

chopped basil
Instructions
Place a plate in the freezer.

In a saucepan over medium heat, stir together the berries and sugar. Cook over medium-low heat until the berries have mostly broken down, stirring occasionally to prevent the sugar from scorching. Don't over-reduce, or it will not remain spreadable. After about 20 minutes of simmering, place a small amount of the mixture on the plate from the freezer. Run your finger through it after a minute or so. If the mixture has gelled and does not run back together, the jam is done. If it is still runny, continue to cook.

Remove from heat and allow to cool slightly. Stir in the basil.