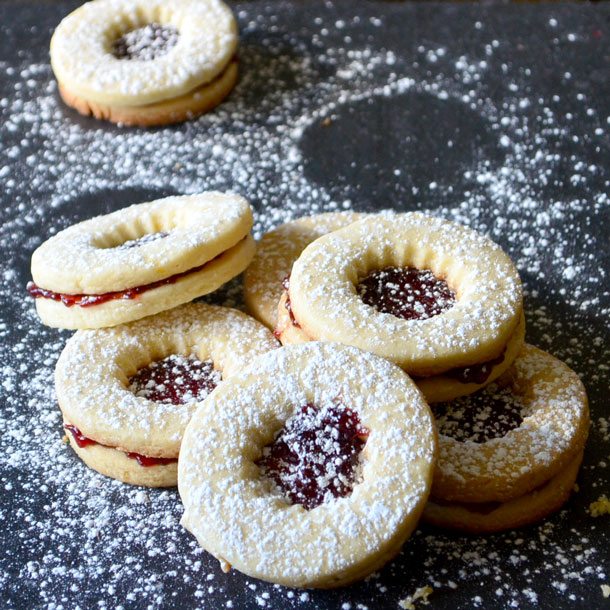 So, I've got all this jam now, you see? And don't get me wrong, slathering it on a PB& J and topping one of my fluffy biscuits with it is all well and find and good…. but what ELSE can I do with it?
For whatever reason, as I stood in my kitchen and pondered this very question, I thought of Pepperidge Farm Linzer Cookies. My mom and I ate these when I was young, and I thought they were delicious (if not too light in the filling department!) I have long since thought that the filling always makes a stuffed cookie- think about it. Oreos, vanilla cremes, etc- can you truthfully tell me that the filling is not the best part??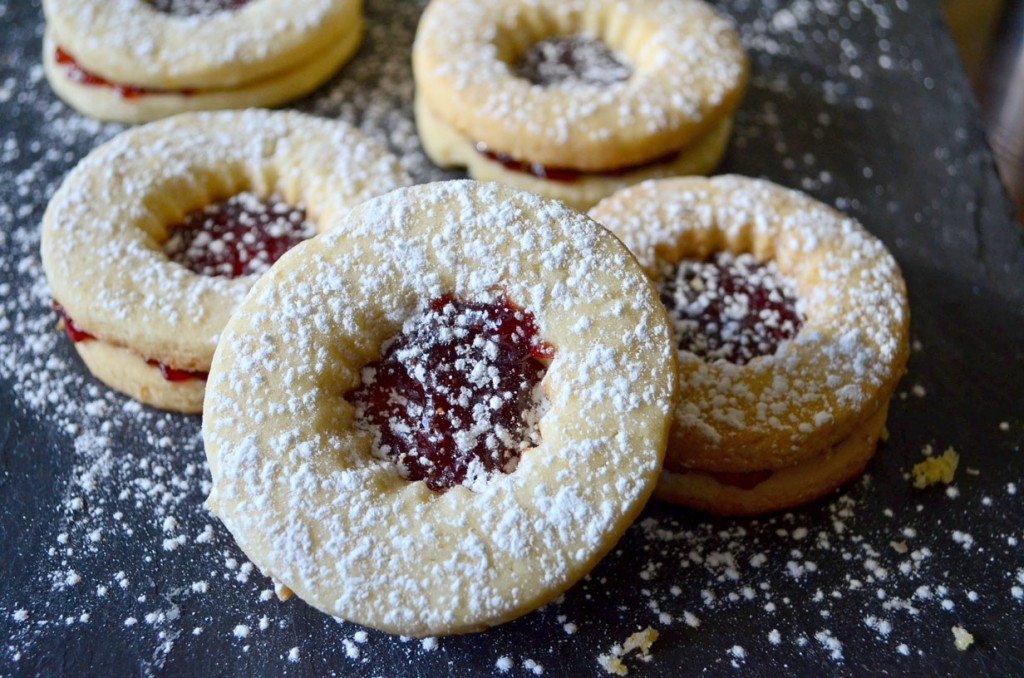 Since linzer cookies are two cookies sandwiched together with jam, I thought it the perfect opportunity to use some of my jam. My first batch was a little on the thick side, so I thought it would be perfect to use in these cookies.
I added a couple tablespoons of citrus zest into the cookie dough, just to brighten up the flavor a little bit more. You could use either kind of jam that I made, or use a store-ready strawberry or raspberry jam. If you can locate a set of big and small heart-shaped cookie cutters, how cute would these be for Valentine's Day?!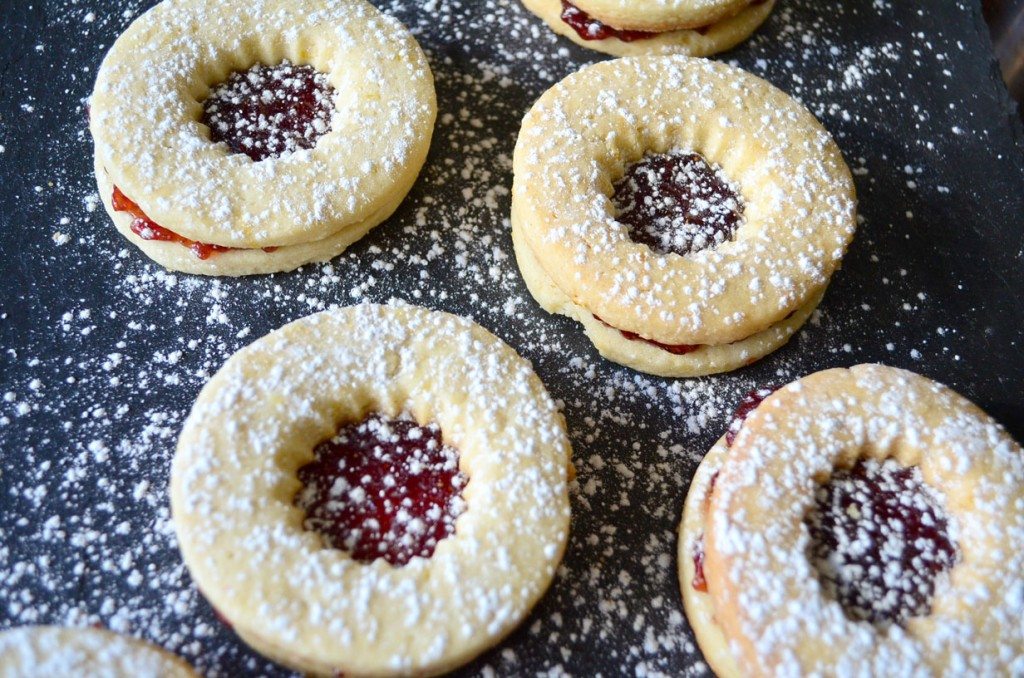 Linzer Cookies
Ingredients
2

sticks butter

softened

1

cup

sugar

1

egg

1

tsp

vanilla

3

cups

flour

1

T

lemon zest

1

T

orange zest

1/2

tsp

baking powder

1/2

tsp

salt
Instructions
In the bowl of a stand mixture. Cream together the butter and sugar until light and fluffy.

Add the egg and vanilla and mix in thoroughly, followed by the citrus zest.

Stir in the salt and baking powder. Add in the flour, and run the mixer until the dough just comes together.

Gather the dough and shake it into a flattened disk. Wrap in saran wrap and chill dough for 2 hours.

Flour a work surface and roll dough out to 1/8" thickness. Using cookie cutters, cut dough into circles. Cut a smaller circle out of half of the cutouts. Place on a cookie sheet sprayed with nonstick spray, and chill in the refrigerator for 15 minutes.

Preheat the oven to 350.

Place chilled cookie sheets in the oven for 12-15 minutes, or until the cookies have started to turn golden. Let cool on the cookie sheet for a few minutes, then remove to a cooling rack using a small spatula. Cool completely

Spread each "solid" cutout with jam, then top with a "hollow" cut out. Dust with powdered sugar.