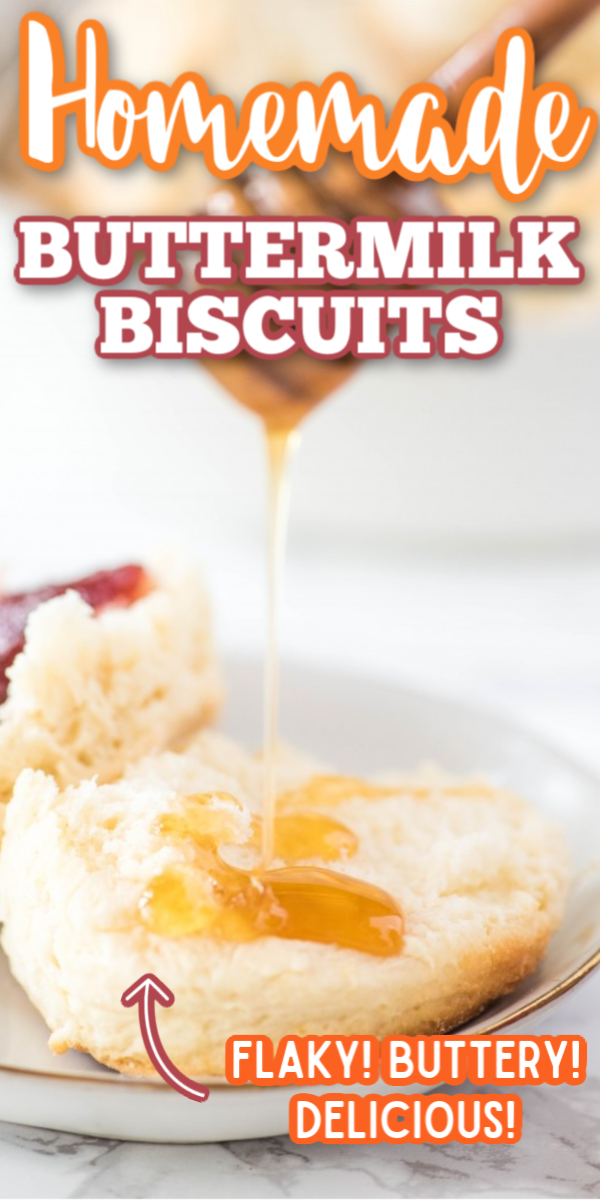 The search for the best homemade buttermilk biscuits is over! Follow my tips and tricks to perfect biscuits, every time. These are so fluffy and fully of buttery flavor, you'll want to eat them with everything!
I've been messing around and tweaking this recipe for my homemade buttermilk biscuits for literally years, and I think I'm finally done!
These biscuits are really wonderful. They are simple to make, bake up really fluffy and tall, and are just begging to be slathered in butter. Or jam. Or honey. Or gravy.
I'm no Southern girl, but I think these taste like the came straight out of "Grammy's Kitchen!"
There's a few tips that will help you out, and I've detailed them out below.
What You Need:
Food Processor. You can do this by hand, but this is easier.
If you want to do it by hand, you'll need a big mixing bowl, pastry cutter, and wooden spoon.
You'll also need a set of biscuit cutters (Or use a drinking glass),basting brush, baking sheet or cast iron skillet (my preference).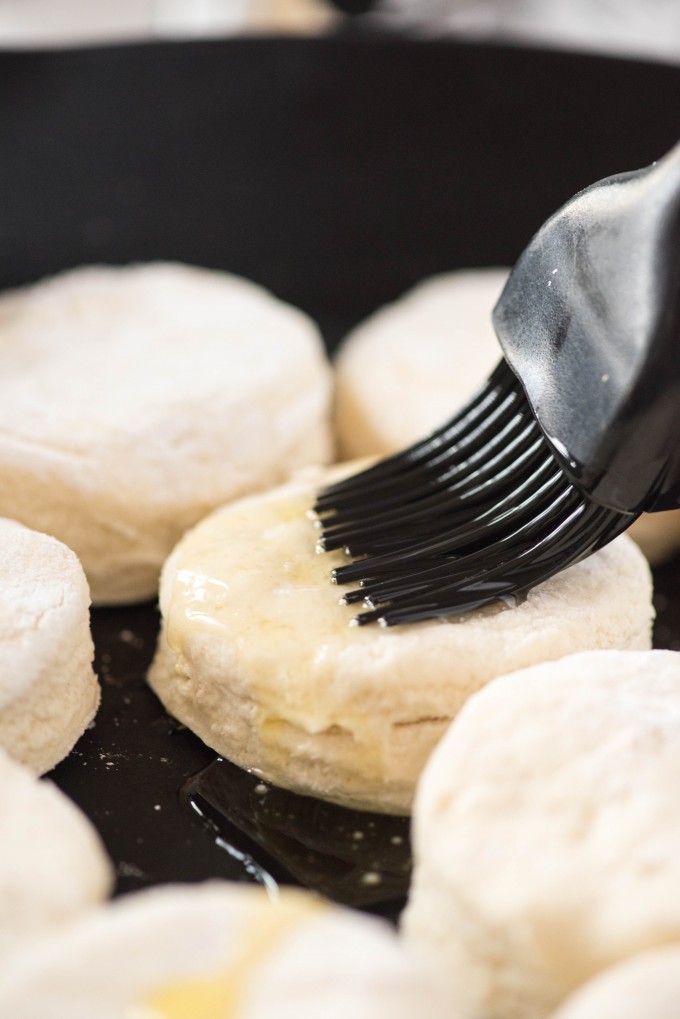 Tips and Tricks:
Here's a few tips and tricks I've picked up through the recipe testing process:
I actually really strongly recommend the White Lily Flour. Now, I don't specify a lot of brands in my recipes, but you need to skedaddle down to the store and buy a bag of this flour for biscuits. I don't know what kind of witchcraft magic is going on in this bag, but it was the ingredient I needed to push my biscuits over the top.
Don't over work the dough, it makes your biscuits tough.
Work quickly, so your butter stays cold.
I know there are substitutes for buttermilk, and yes- I've used them for this recipe. But using real deal buttermilk is where it's AT. In a pinch, yes. But do yourself a favor and just grab a quart of it when you get your White Lily Flour.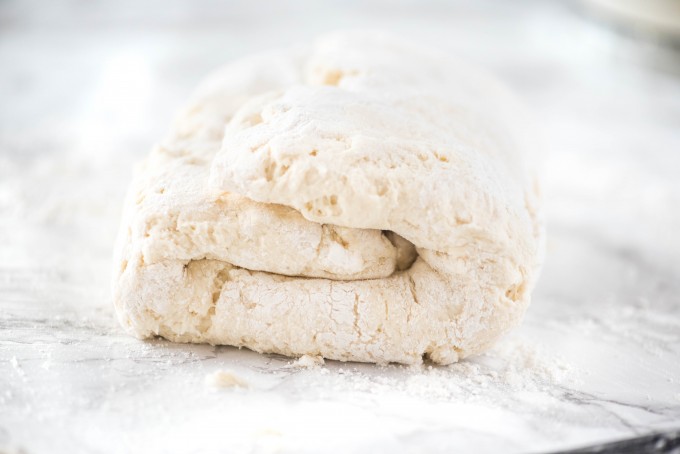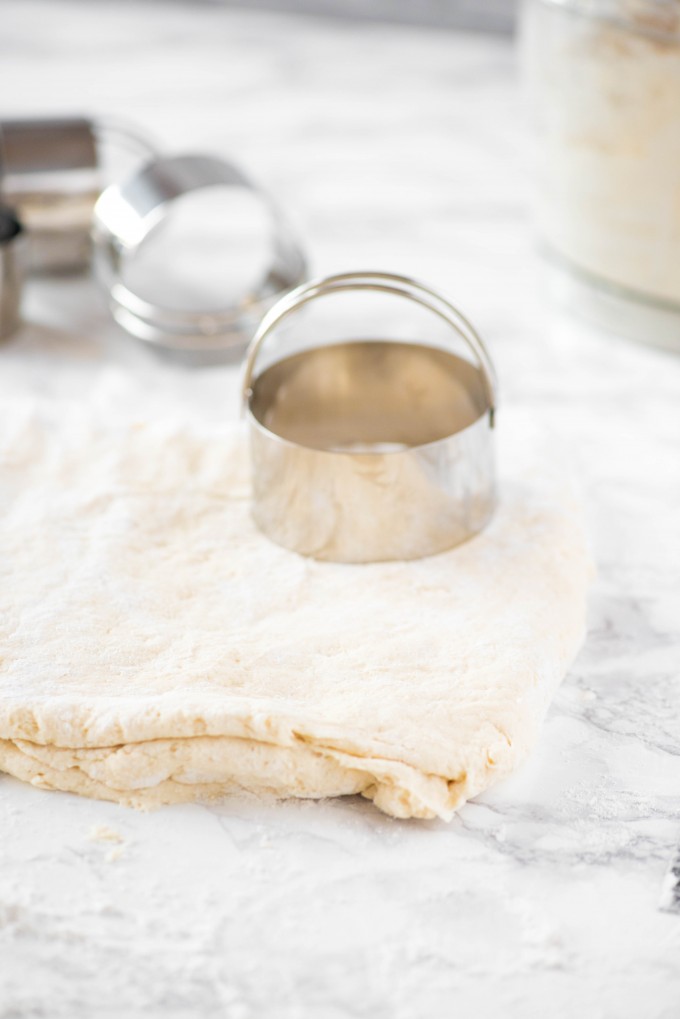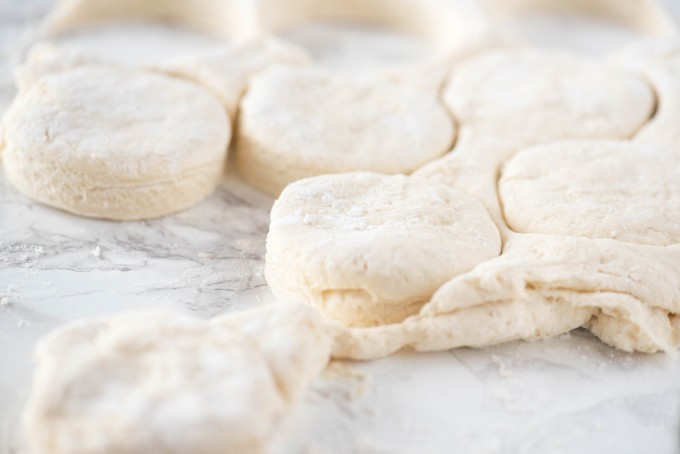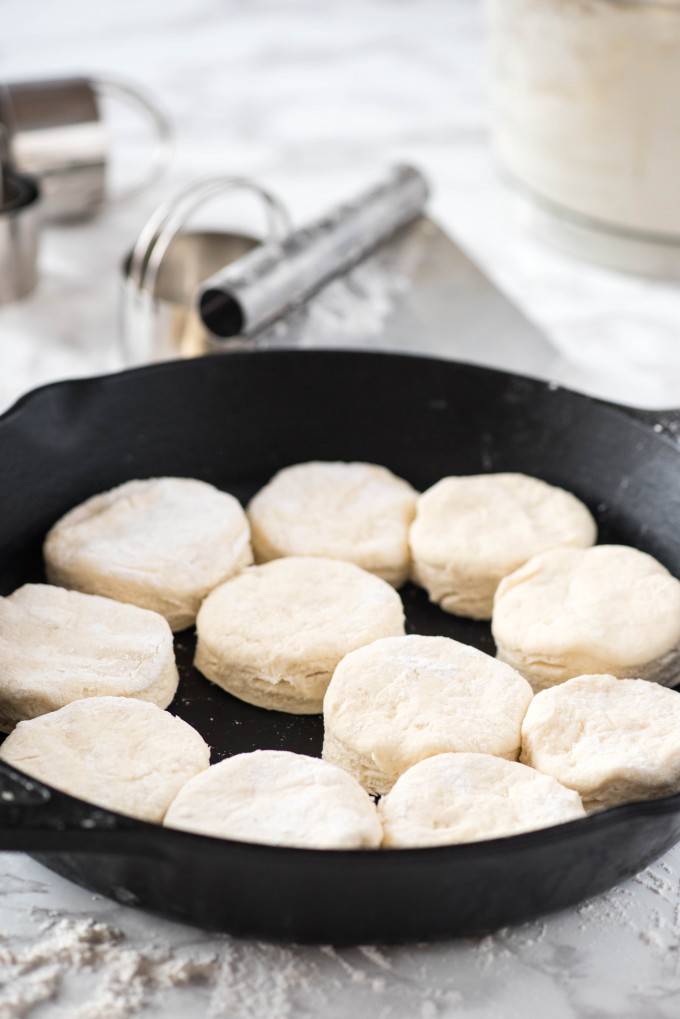 Recipes Related to Homemade Biscuits:
Weekend Brunch: Biscuits and Gravy
Homemade Cast Iron Honey Cornbread with Easy Honey Butter
Homemade Buttermilk Biscuits
Ingredients
4

cups

White Lily Self Rising Flour

1

teaspoon

salt

1/2

teaspoon

baking soda

1

teaspoon

baking powder

4

oz

butter

but into small pieces

1 1/2- 1 3/4

cups

buttermilk

2

tablespoons

butter

melted
Instructions
Preheat oven to 450F.

In the bowl of a food processor, add the flour, salt, baking powder and baking soda. Pulse a few times to combine.

Sprinkle the butter pieces over the top of the flour mixture. Pulse until pea sized crumbs form. Slowly pour the buttermilk in with the machine running. Dough should be pretty sticky.

Flour a countertop surface with additional flour. Turn out the dough and sprinkle flour over the top. Knead a few times, adding more flour as necessary, until the dough is no longer sticky.

Roll out the dough to about 1/2" thick. Do a letter fold and fold in thirds. Fold in half lengthwise, short end to short end. Gently press out to 3/4" again.

Cut biscuits with desired size biscuit cutters and place on baking sheet or in cast iron skillet. Place them closer together for higher, softer biscuits, farther apart for shorter, crispier biscuits.

Brush biscuit tops with butter. Bake in preheated oven for 12-15 minutes.