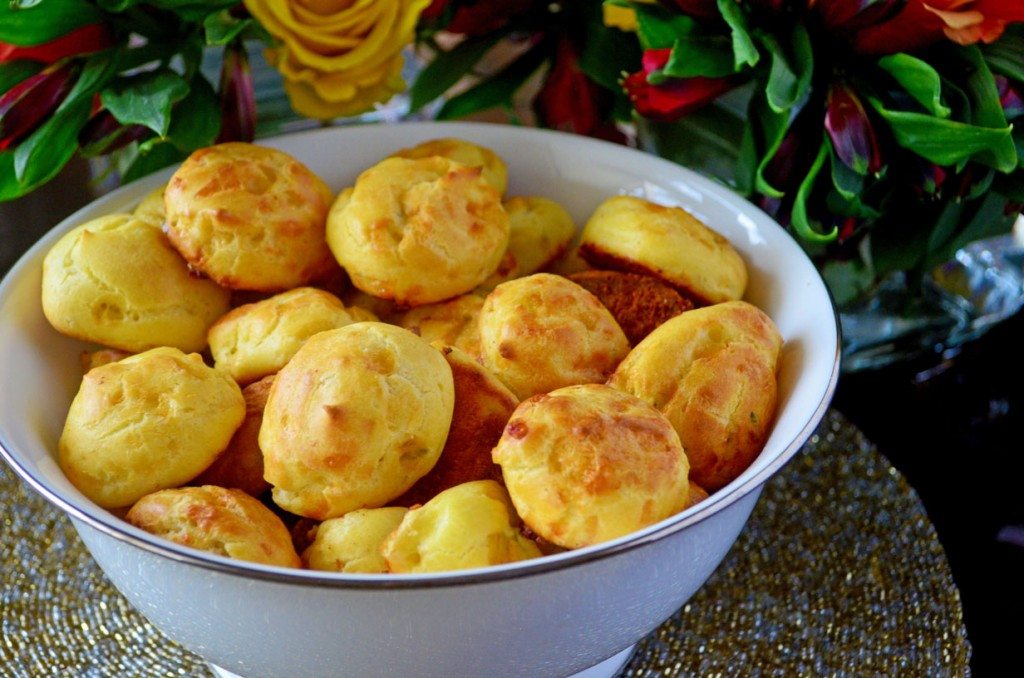 I ADORE entertaining.
Like, it makes me really super happy to surround myself with people that I adore spending time with, and then stuff them full of food until I have to roll them out the front door. I don't know any other 29-year-old who owns 3 warming trays, 3 chafing dishes, 48 stemless martini glasses, and God only knows how many platters and trays.
I do nothing on a half-assed scale. Allow me to demonstrate. Here are pictures from our 2013 annual Christmas party that we (I) hosted for about 45 people in our home.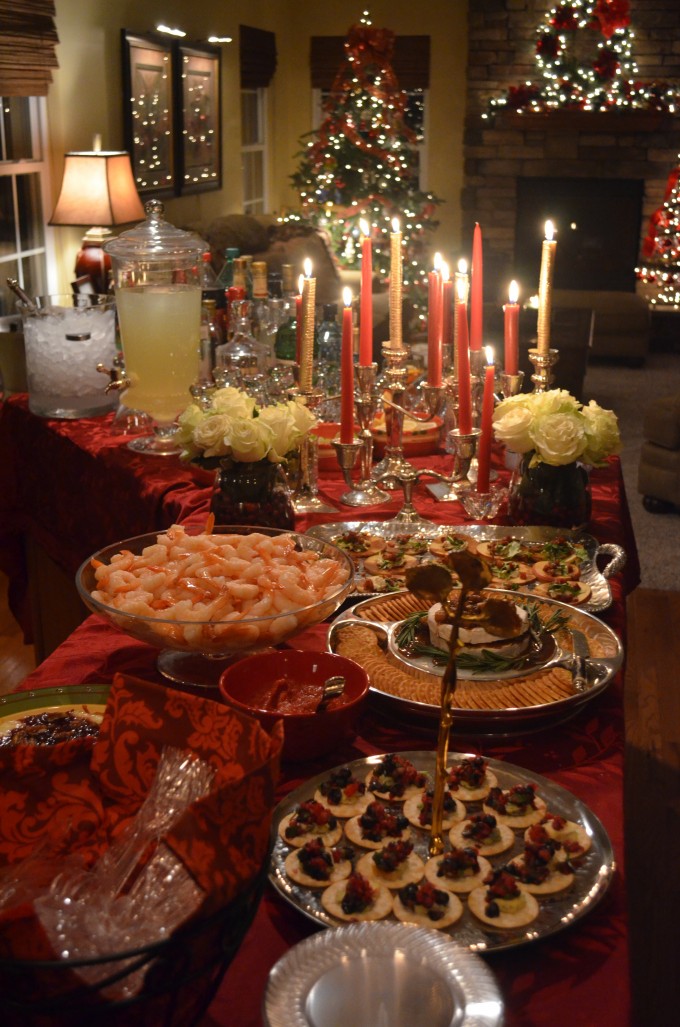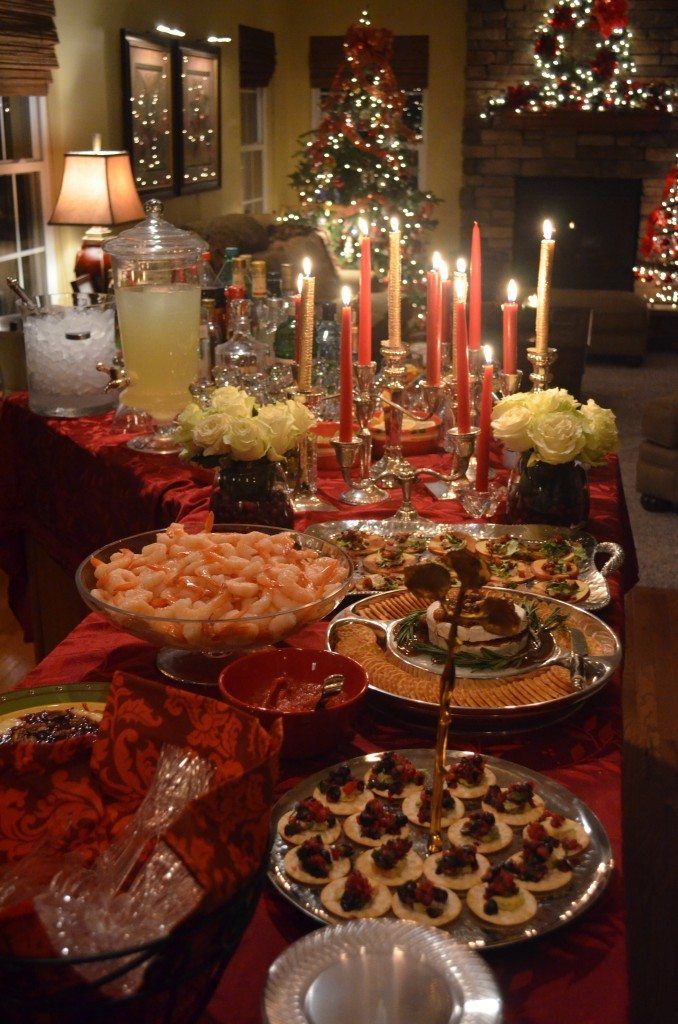 So, yeah. I feel as though I have some authority on the subject of throwing a fab party.
I have been dying to do something since we moved here- you know, with our huge plethora of friends here and all *sarcasm.* So we invited two couples to dinner, and everyone involved was pretty excited about it. So, allow me to present you with a menu that will wow your guests. All week (and maybe even into next week!), I'll be writing up the menu from the party, capping off with an incredible dessert. And just to evoke a sense of suspense, here's what's coming up:
Appetizers:
Gougères
Proscuitto Rolls with Goat Cheese, Arugula, and Fig Preserves
Salad:
Caesar Salad with Parmesan Toiles
Main Course:
Dessert:
So, without further ado, here we go:
---
Gougères are one of the best kept appetizer secrets. You start with a dough called pâte à choux, which sounds fancy and complicated, but really its milk and butter heated on the stove, dumping in some flour, stirring, then stirring in eggs. It's the base for some wonderful sweet and savory nibbles (think eclairs and profiteroles). In this case, a nice, healthy amount of cheese gets stirred in as well, and then all of it is scooped into a Ziploc bag, piped out on cookie sheets, and baked. This recipe makes a lot, but good news! You can freeze them and reheat them later with no compromise in quality.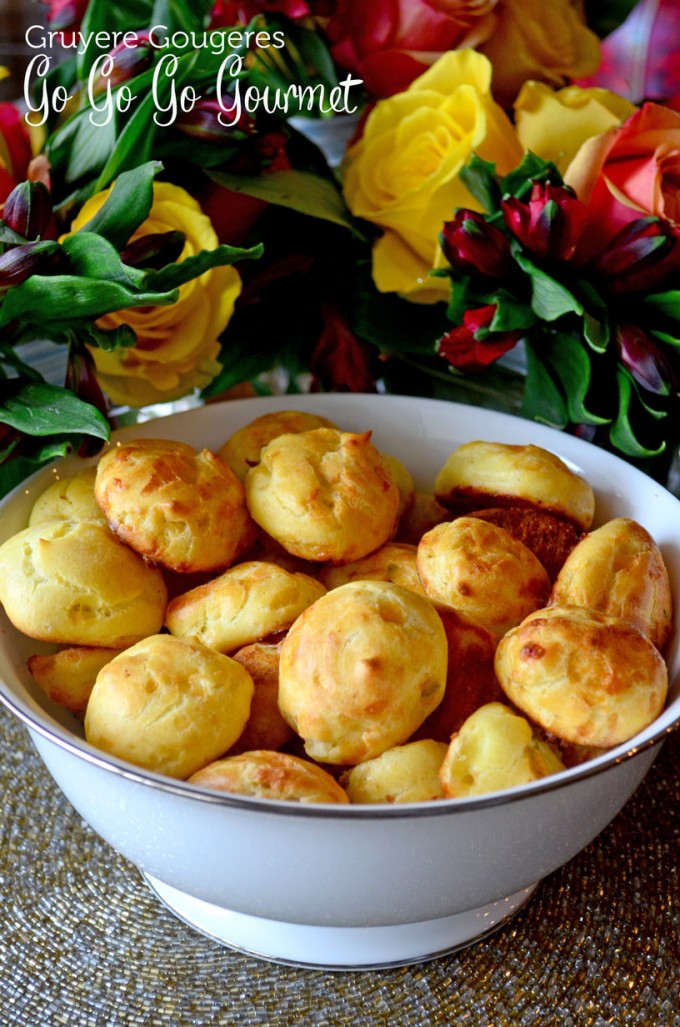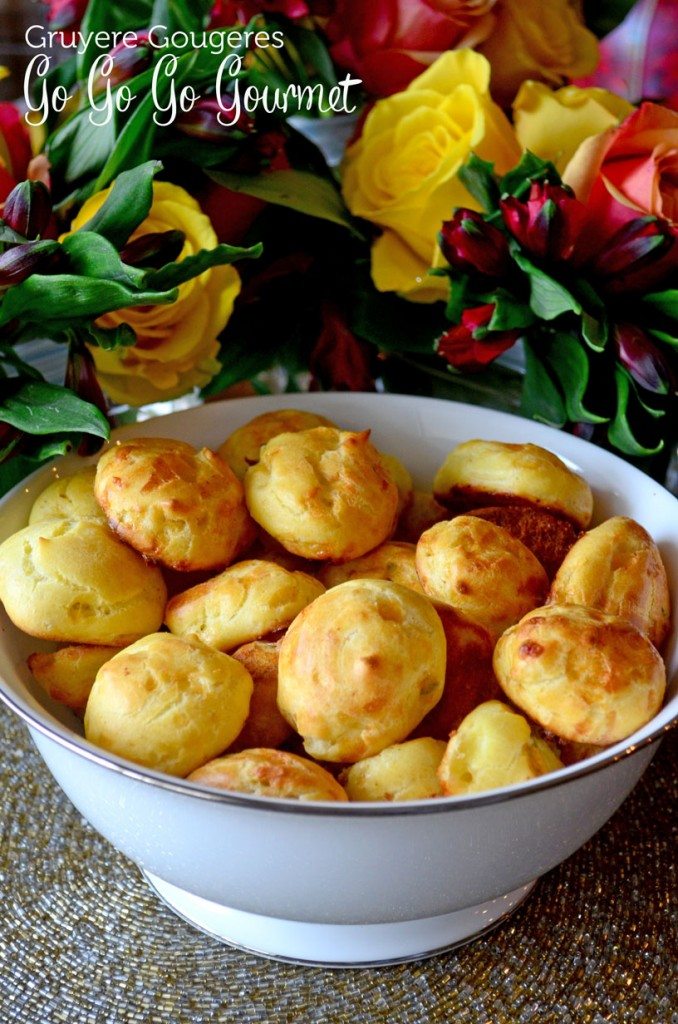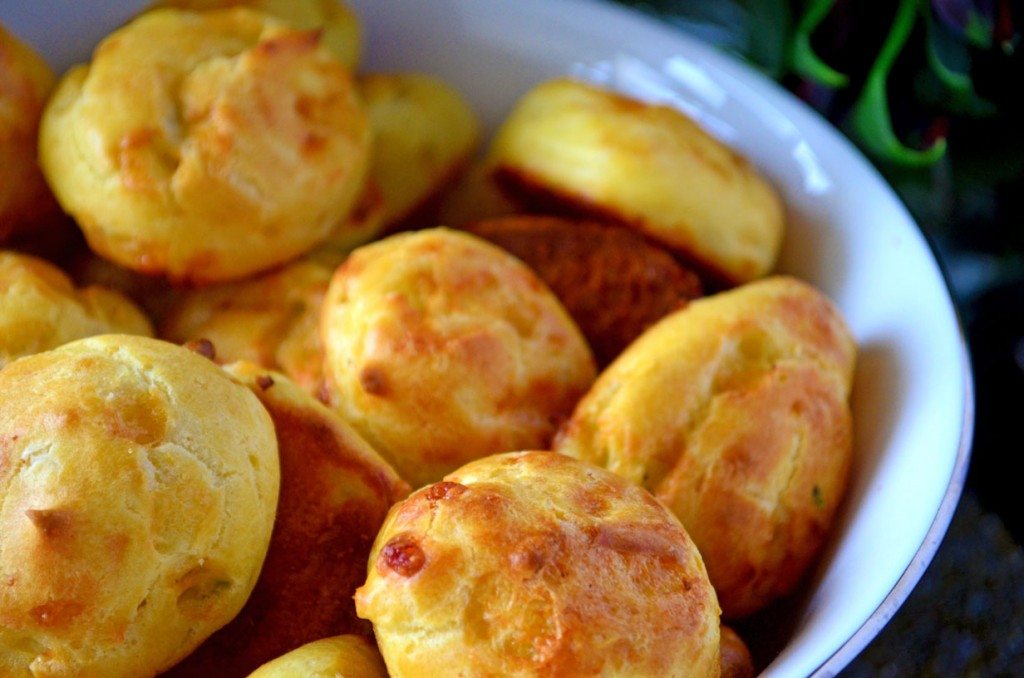 Gougères
To freeze: Cool completely, then store in freezer bags. Reheat at 350F until warmed through and crispy, about 20 minutes.
Ingredients
1

cup

whole milk

1/2

stick butter

1/2

tsp

salt

1

cup

flour

4

eggs

1 3/4

cups

Gruyere

2

tsp

thyme

1

tsp

finely chopped oregano

1/4

tsp

pepper
Instructions
Preheat the oven to 400F.

Add the milk, butter and salt to a saucepan set over medium heat, bring to a simmer.

Add the flour and stir vigorously with a wooden spoon until the mixture comes together to form a ball and has fully pulled away from the sides of the pan.

Transfer to the bowl of a stand mixture and allow to cool slightly.

With the mixer on medium speed, add the eggs one at a time, waiting to add another until the previous one has been fully incorporated. Mix in cheese, herbs, and pepper.

Spray two cookie sheets with nonstick spray. Spoon the mixture into either a gallon size Ziploc bag or a large piping bag. Cut the tip off and pipe into 1 1/2-inch mounds about 2 inches apart. (conversely, you can drop rounded tablespoon of dough and use a finger to smooth out any peaks).

Bake the gougères for 30 minutes, rotating the pans halfway through. Serve hot or warm.