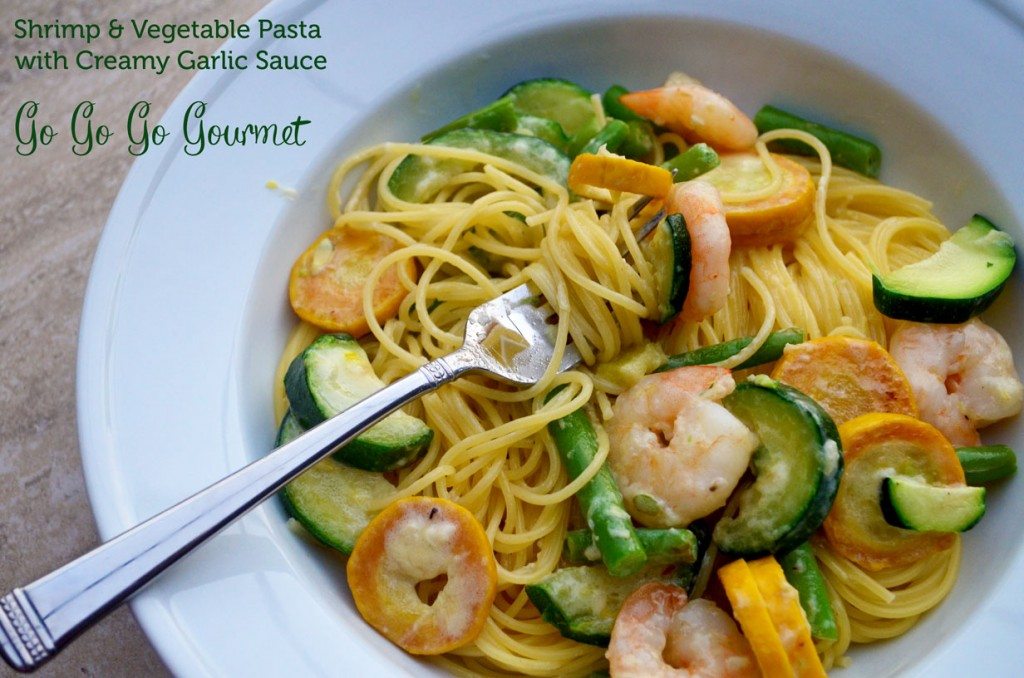 Pup update: Well well well, what do we have here? A WALKING PUP. Sure, he's a little wobbly legged, and his left leg doesn't QUITE keep up with the right one, but he is up on all fours, all four legs are moving, and he can walk. He is officially still on cage rest until next Monday, and not pleased about it whatsoever, especially now. Too bad for him, Mom says she isn't taking any risks and is going to be following doctors orders!
I had a really fantastic Lean Cuisine the other day (there's a phrase I never thought I'd say). I don't know why, but I never thought to put just mostly vegetables in a pasta dish. I loved it! It was filling and light at the same time. When I ended up with beautiful green beans and squash in my produce basket, I decided to recreate it, with my own ideas.
I was super in the mood for a garlic sauce, and I hadn't ever made one quite like this. I ladled the sauce over the top for the pictures, then changed my mind when I served up the dinner portions- I didn't drain the pasta. Instead, I just took the sopping-wet pasta straight from the pot and added it to the skillet. The starch from the pasta water further smoothed out the sauce, got it to the ideal consistency and perfectly coated everything.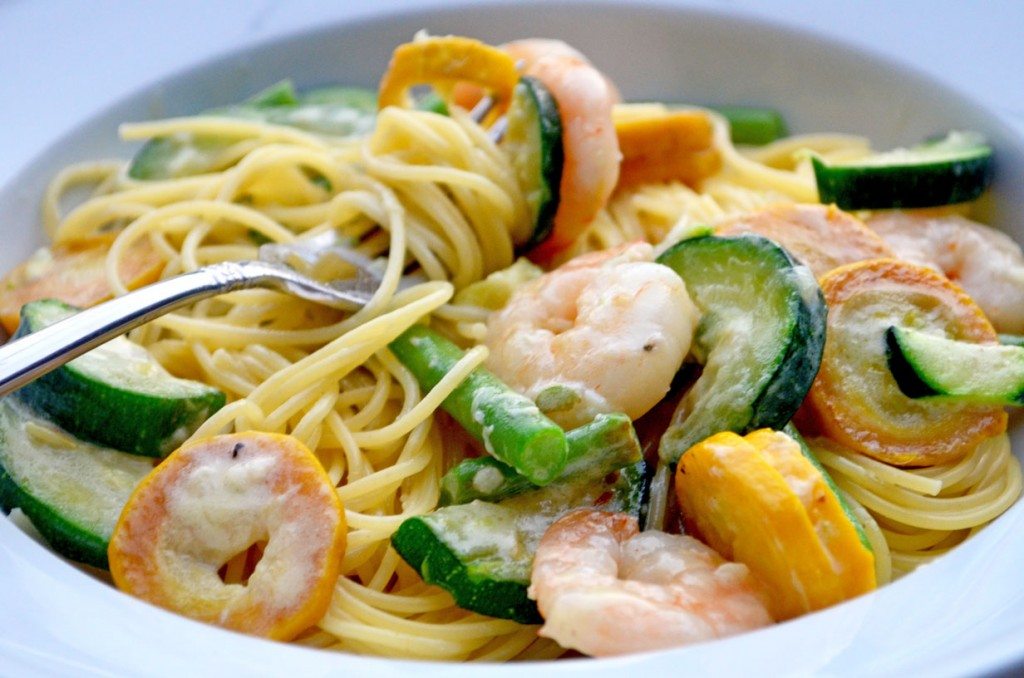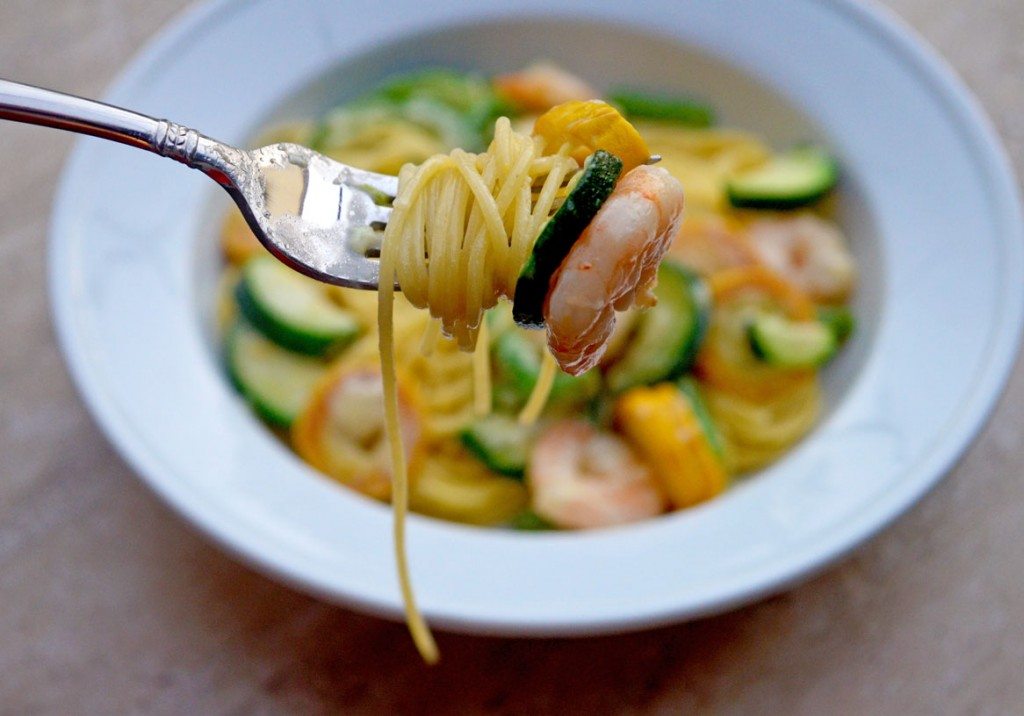 Shrimp & Vegetable Pasta with Creamy Garlic Sauce
Ingredients
1/2

lb

linguine or thin spaghetti

1

yellow squash

cut crosswise

1

zucchini

halved lengthwise and then sliced crosswise

1

cup

green beans

trimmed and cut into 1 1/2" lengths

3/4

lb

shrimp

deveiled and peeled

4

T

butter

4

cloves

garlic

1/3

cup

cream

1/4

cup

fat-free half-and-half
Instructions
In a pot of boiling, salted water, cook the pasta to al dente, but do not drain.

In a large wide skillet., heat 1 T olive oil over medium heat until shimmering. Add vegetables and sauté until browned and slightly softened. 4-5 minutes.

Add butter, garlic and shrimp to skillet. Cook for 1-2 minutes, or until garlic is fragrant and lightly golden.

Add cream and half-and-half to skillet; simmer until reduced by half.

Using kitchen tongs, transfer pasta to skillet, while still coated with cooking water. Toss together until sauce has thinned to a silky texture and coated the pasta and vegetables evenly. [Conversely, you can drain the pasta in a colander, but reserve a cup of the pasta water.] If pasta seems too dry, ladle in the pasta water, 1/4 cup at a time, and toss again.

Serve immediately.