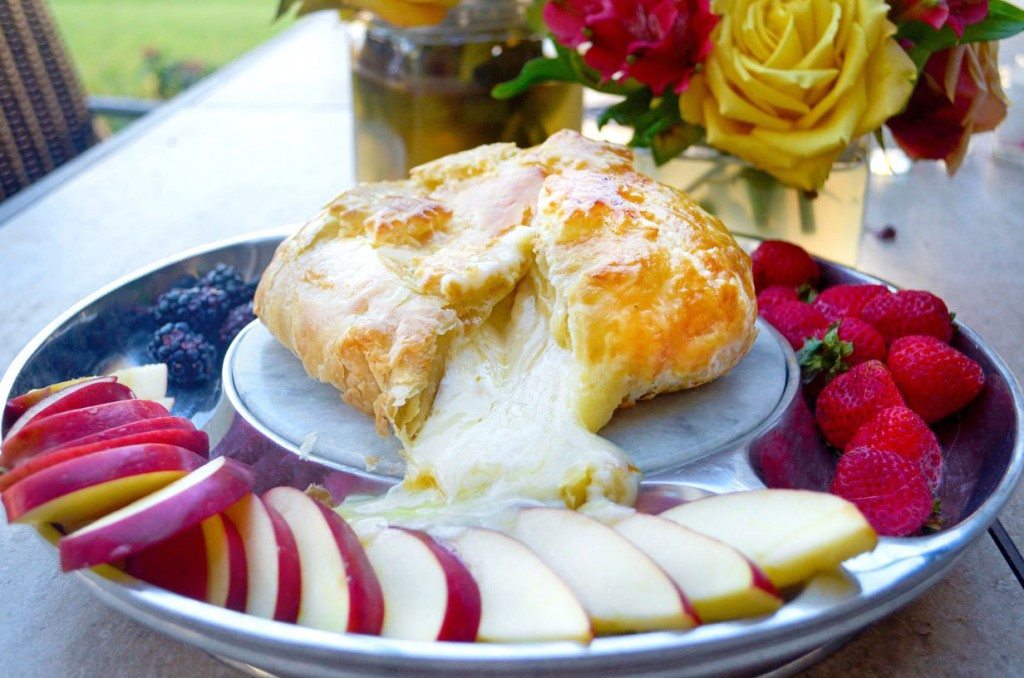 Okay, here's your last appetizer, and I promise you, you have no idea how easy this is.
Do you remember how in my very first post I said that I used to love to make difficult, time-consuming, and/or complex dishes? That included making my own puff pastry. Not difficult per se, but it does take time. I can tell you that I've gone back to the Pepperidge Farm frozen puff pastry, haha, and its as good as the from-scratch stuff. Actually, probably even better, because I didn't have to invest the time!!
I think Brie en Croûte is one of the best party apps that you can do, just because it's fast and can be assembled ahead of time (minus the baking, of course). There are countless variations on it- the classic plan, adding in a fruit compote or jam, nuts, etc. Pretty much any way you slice it, you can have this in the oven within 5 minutes.
Don't you just love dishes that are a low-time-and-effort-investment, but high-taste-and-look payoff?
---
However, before we get to the recipe, allow me to regale you with a kitchen horror story tale from the first time that I ever made this:
It was about five years ago, and the first time that we were ever hosting a fairly large party. Since it was my first time doing so, I didn't quite have the nuances of the timing and the planning down yet. David had left to go to the store to get ice for drinks, and I was at home still working on finishing up the food. Having never made this before, or really having had much experience with brie (read, none), I thought that you were supposed to cut the rind off of the brie before you used it.
Side note – this is not the case.
As I was using a very sharp knife to slice the top of the cheese off horizontally, my knife slipped through the top of the wheel and went directly lengthwise into my hand. I started bleeding everywhere. I freaked out and called David, who told me to calm down and that he would be home soon.
I knew at that point that I had no hope of getting everything done that I had planned, so I called my partner from work, who is also an avid cook, and begged him to come to my house early to help me. David showed up shortly and help me get my hand to stop bleeding. My partner showed up and got to work. Then the doorbell rang. I was confused, since the party was not do start for another hour. Surprise, it was one of my customers, having gotten the time for the party wrong. I was a little beside myself at that point, but eventually we all laughed, and he even vacuumed my living room for me (please keep in mind that this is a surgeon in his mid 60s), and superglued my hand back together.
I finally finished doing my prep work, and started to bake the things I needed to go into my single oven, including the brie. Since I had cut the rind off, the cheese began to melt and seep through the seams of the pastry dough. Here's a newsflash, puff pastry is made using a lot of butter, and cheese obviously is a high fat/grease food. Once the butter began to melt in the pastry dough, and it combined with the cheese that had ran through and was pooling on the cookie sheet, disaster was imminent. The cheese bubbled over the edge of the cookie sheet and hit the bottom of the oven. Any guesses on what happened next?
That's right, I was alerted to the fact that my oven was on fire by my three assistants.
Needless to say, I didn't handle the situation well. In fact, I think there were tears and some general over-the-top freaking out. But we put the oven fire out, everybody ate the melted brie, lots of champagne was drunk by all, and all in all the night turned out just wonderfully.
Moral of the story: Even if you are in your kitchen crying, saying that you wrecked it, chances are that its still good anyway. Just put it on a pretty plate and keep going!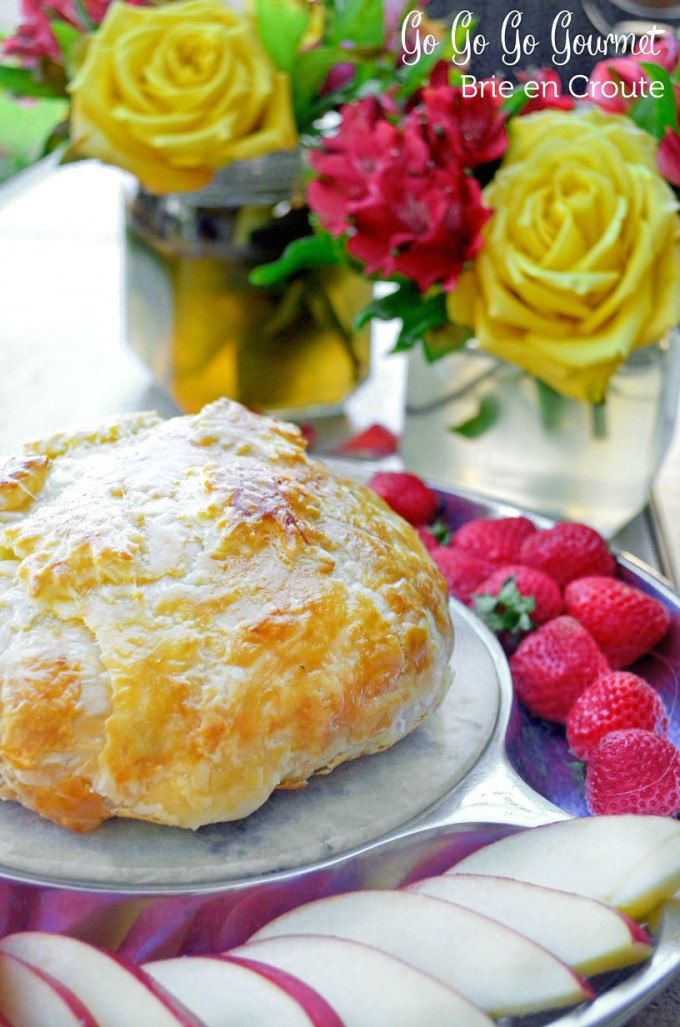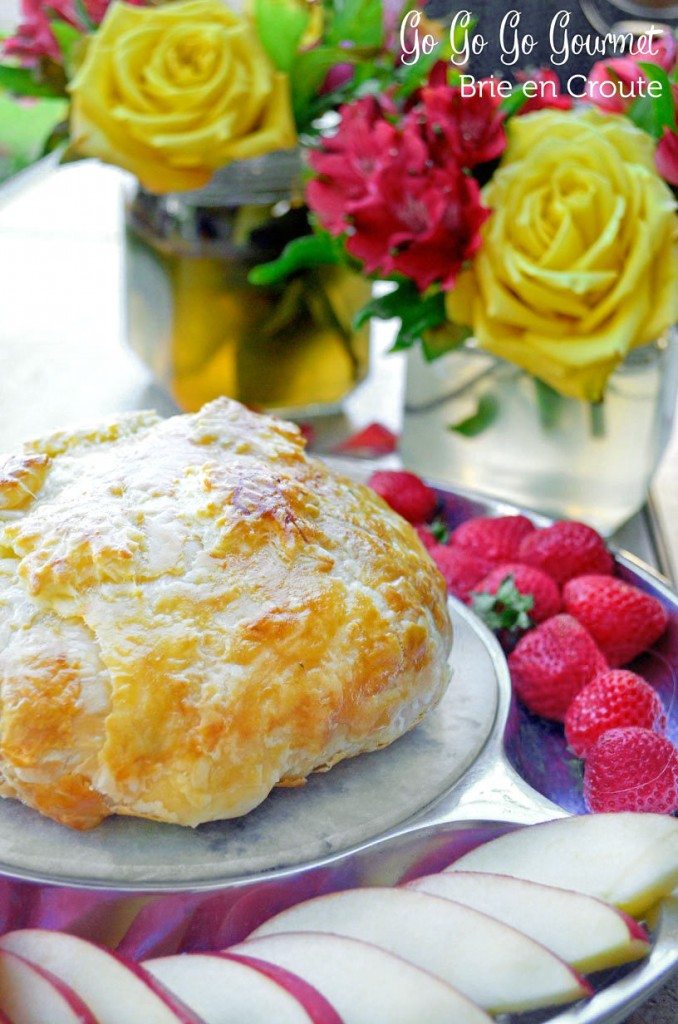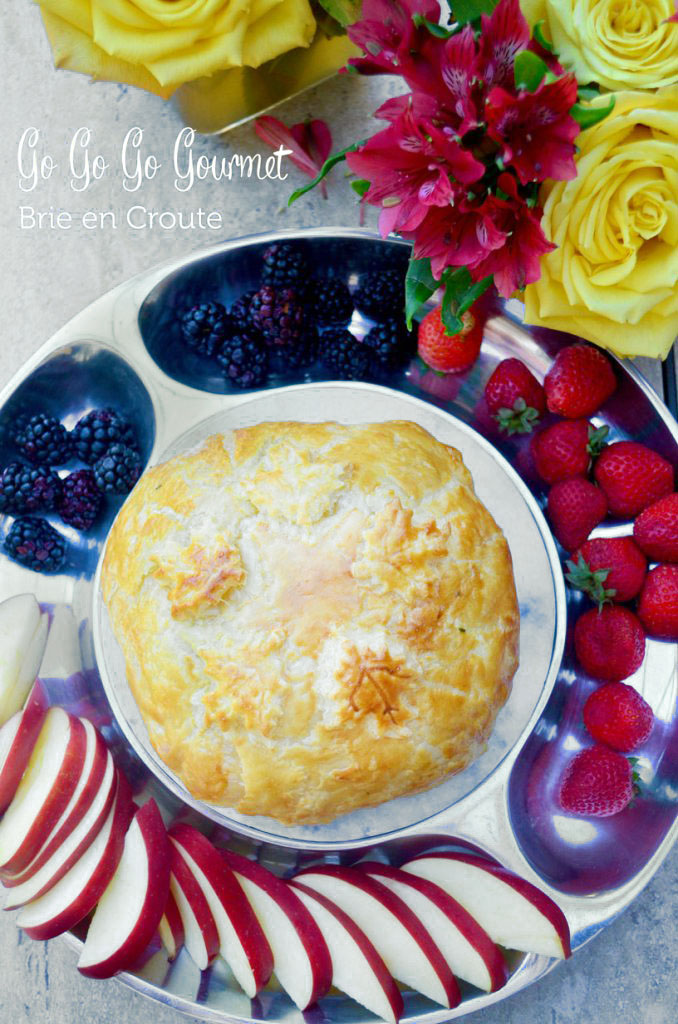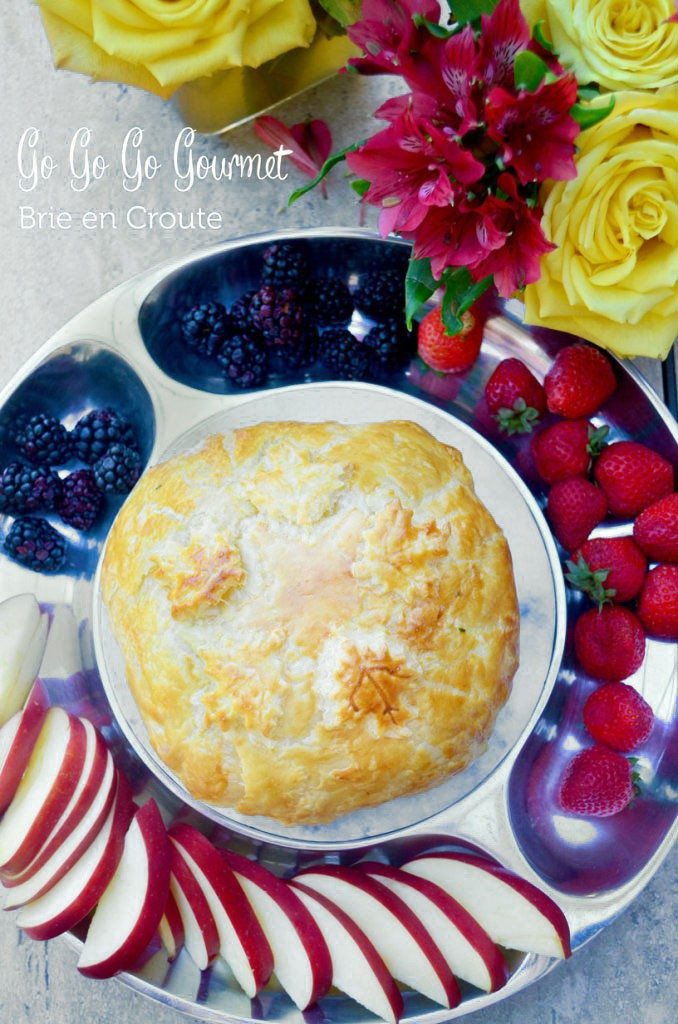 Dinner Party Delights: Brie en Crûte
Ingredients
1

small wheel of brie

1

sheet frozen puff pastry

thawed

1

egg
Instructions
Preheat an oven to 375

Unfold the sheet of puff pastry; lightly use a rolling pin to smooth out the creases.

Unwrap the brie and place in the center of your pastry. pull one corner of the dough over the cheese, repeat with the other corners, folding in any excess around the sides (think wrapping the ends of a present). Fold up the last corner, trimming off any large excess, and press to seal.

Spray a cookie sheet with nonstick spray and place the wrapped brie on it. Beat the egg and brush the pastry with it. If desired, use any excess dough to create a decorative design on the top using a knife or stamps to cut out designs. Brush with egg on both sides, and then attach.

Bake for 20-25 minutes, or until pastry is puffed and golden brown. Let cool slightly (so cheese does not completely run out.

Serve with baguette slices, fruit, and/or crackers.