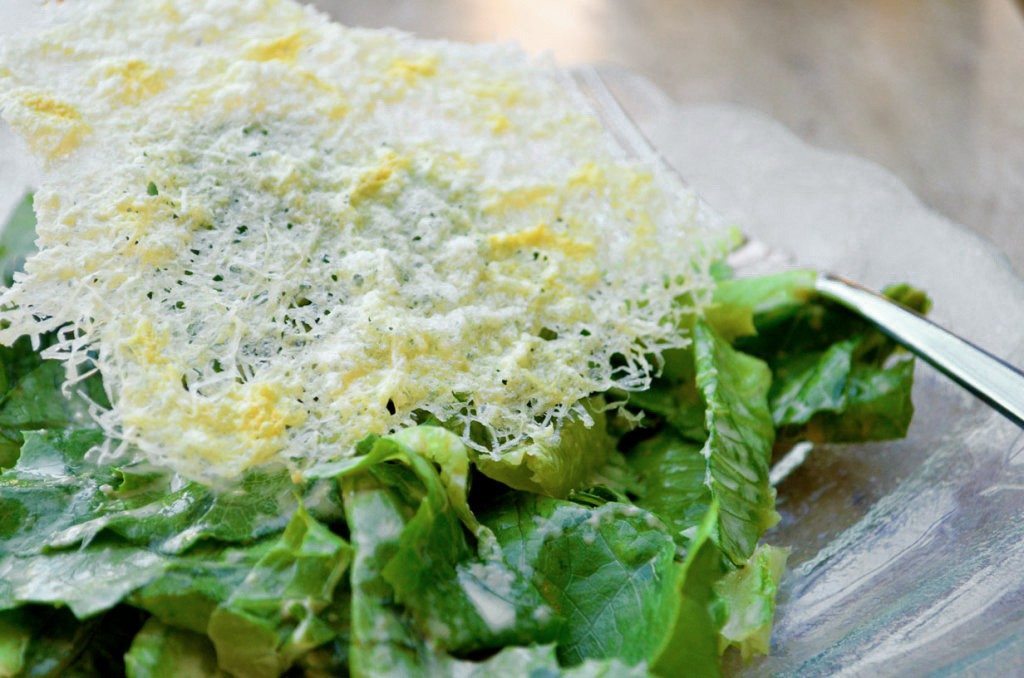 On to the salad course!
I've already published my caesar dressing here, but I wanted to do something different to dress it up for my get together. Normally, I love to do fresh croutons, which are great, but I was looking for something prettier!!!
I settled on tuiles.
Actually, you all should love me, because it took about 4 or 5 tries before I got the technique and amount perfect, so you're welcome. My mother-in-law watched me make these so I could photograph them, and couldn't believe how simple it was.
Are you guys tired of hearing me say that yet?? I'm just all about the little things that require what is really a minuscule amount of extra effort, but makes a meal seem "wow!"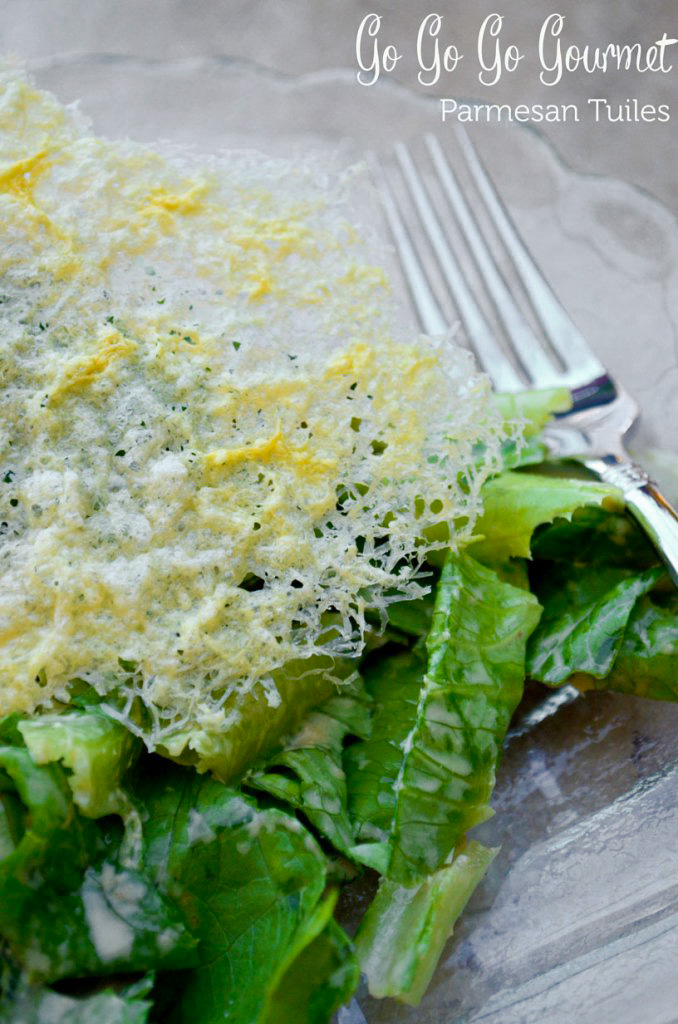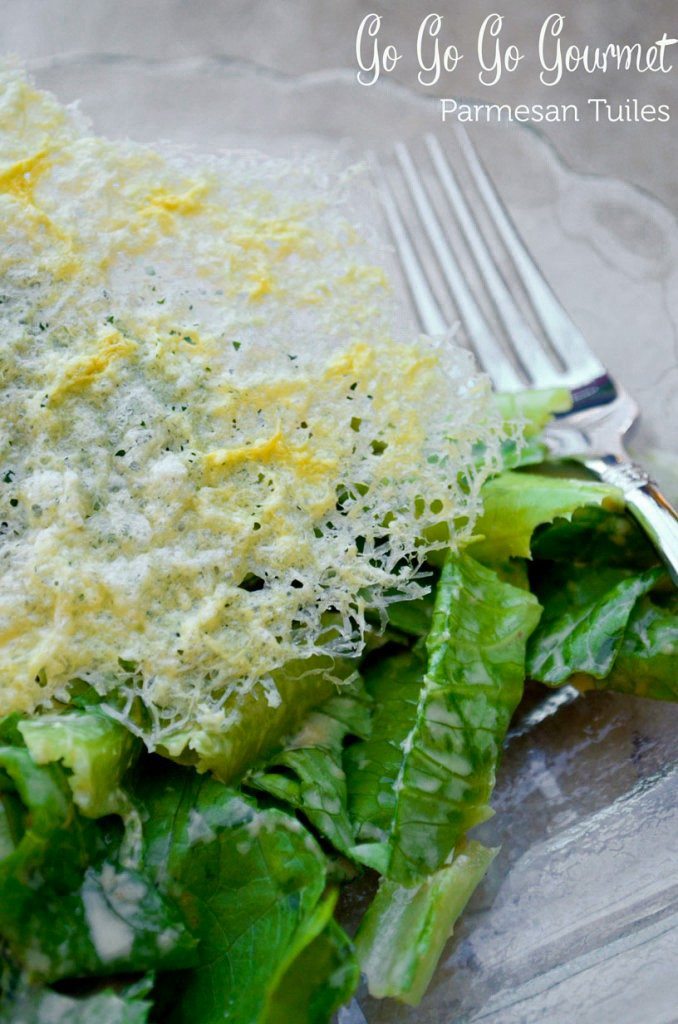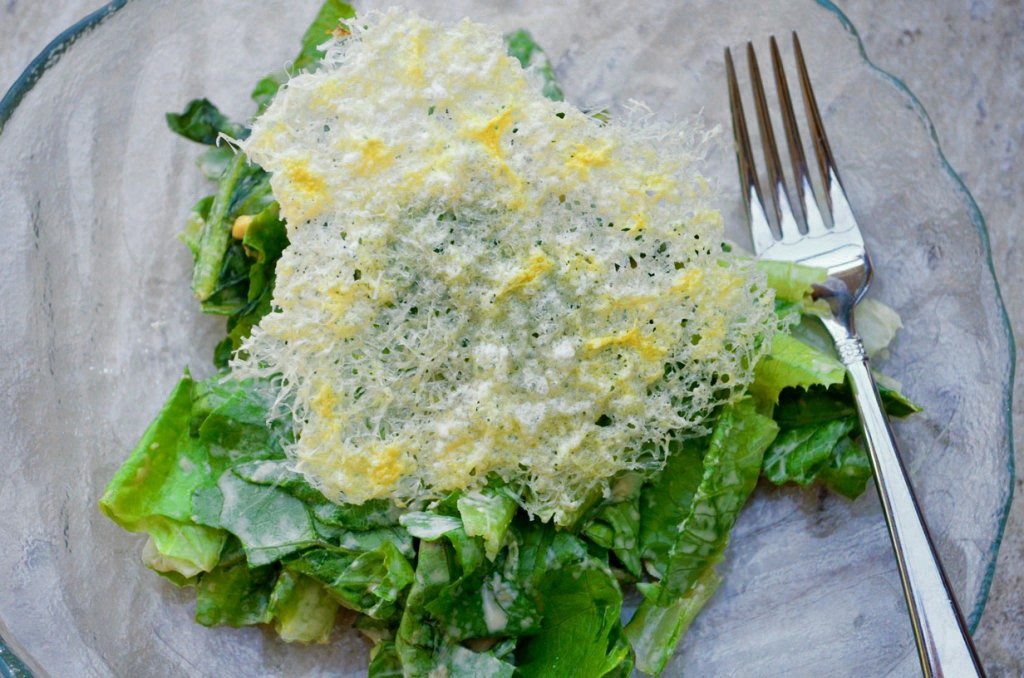 Parmesan Tuiles
Ingredients
Parmesan cheese

preferably freshly grated or finely shredded, 2 T per tuile.
Instructions
Preheat a broiler to LOW, position a rack two spots from the top.

Spray a cookie sheet with nonstick spray, and arrange parmesan cheese in a circle on the cookie sheet (do NOT spread super thinly).

Place under broiler for 2 1/2 minutes, or until lightly golden.

Remove and allow to cool for 2-3 minutes, then gently remove using a small spatula.