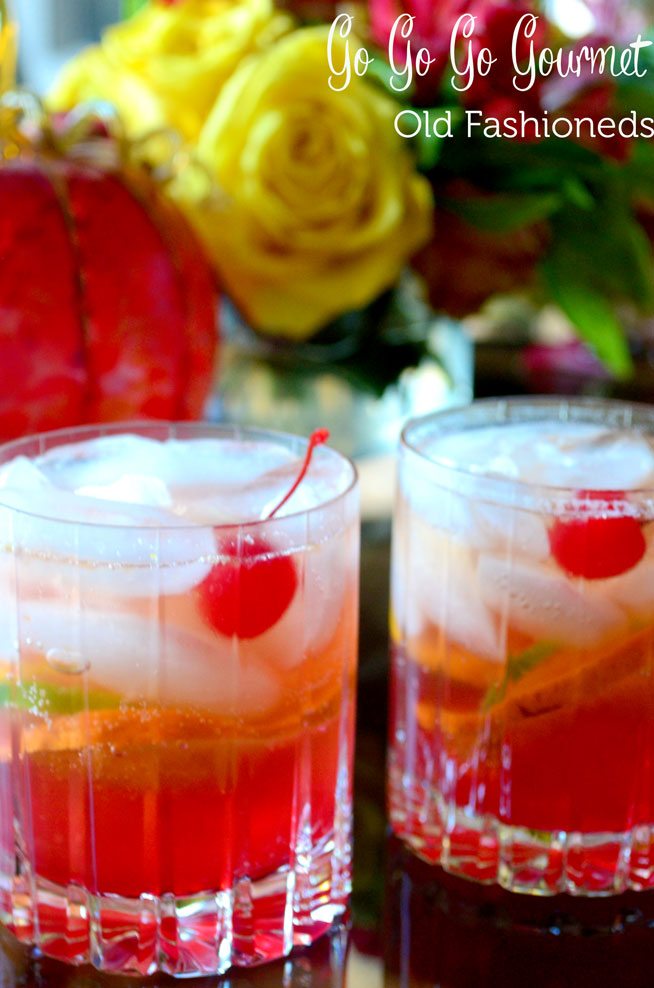 I don't even know how to freaking tag this post, that's how many categories it fits into. Friday at Five? Check. Classic Cocktail series? Check. Dinner Party Delights? Yup.
Let me start off by saying that I am NOT a whiskey/bourbon drinker. Or anything brown, for that matter. Can't handle it. One whiff, and I am OUT.
And I can't even blame it on college. Just never been my particular cup of tea.
BUT, I am always a fan of a pretty drink, and I will try anything once- even if it's something that I am pretty sure I don't like.
Except internal organs. Can't do it. Have tried. Nope nope nope nope nope.
Bon Appetit published this Old Fashioned recipe a couple years ago; around Christmas, David and I decided to actually use the old fashioned glasses we registered for for our wedding for an actual old fashioned. We both loved them (well, okay, I liked them, he loved them), and its now one of our go-tos around the holidays.
Funny story though, Dave hardly ever makes them- mostly since I love the act of making them. Slicing the fruit, dashing in the bitters, muddling it all together with a sugar cube. I was thrilled when I found out that two of our dinner guests that night were old fashioned fans. Dave was late (yes, to his own party at his own house), so I mixed up the first round. They were popular, declared "different, but so good!" and then consumed.
I started getting busy with the food around the time that the first cocktails were consumed. Dave, my faithful bartender when I am busy, stepped up to make another round. I stole some glances out of the corner of my eye.
"Now sugar. You forgot the bitters. Did you muddle it? Its 2 oz. whiskey. "
Our buddy Matt took a sip and his eyes opened wide.
"Something is missing."
I looked at it. "There's no grenadine."
They added some grenadine and gave it a stir. He took another sip.
"Are…are you sure you didn't forget anything else?!?!"
I thought I was going to pee my pants laughing.
Dinner Party Delights: Old Fashioneds
Ingredients
1

slice

each lemon

lime, orange

2

dashes bitters

1

sugar cube

or 1 tsp sugar

2

oz.

bourbon

Ginger Ale

Club Soda

Grenadine

Maraschino Cherries

for garnish
Instructions
In the bottom of an old fashioned glass, muddle the fruit slices with the sugar and bitters.

Fill glass with ice, then pour over the whisky.

Top off with equal amounts of ginger ale and club soda. Finish with a healthy splash of grenadine.

Garnish with a maraschino cherry.

Shake, strain, serve, sip, sit back, deep breath, relax, enjoy.