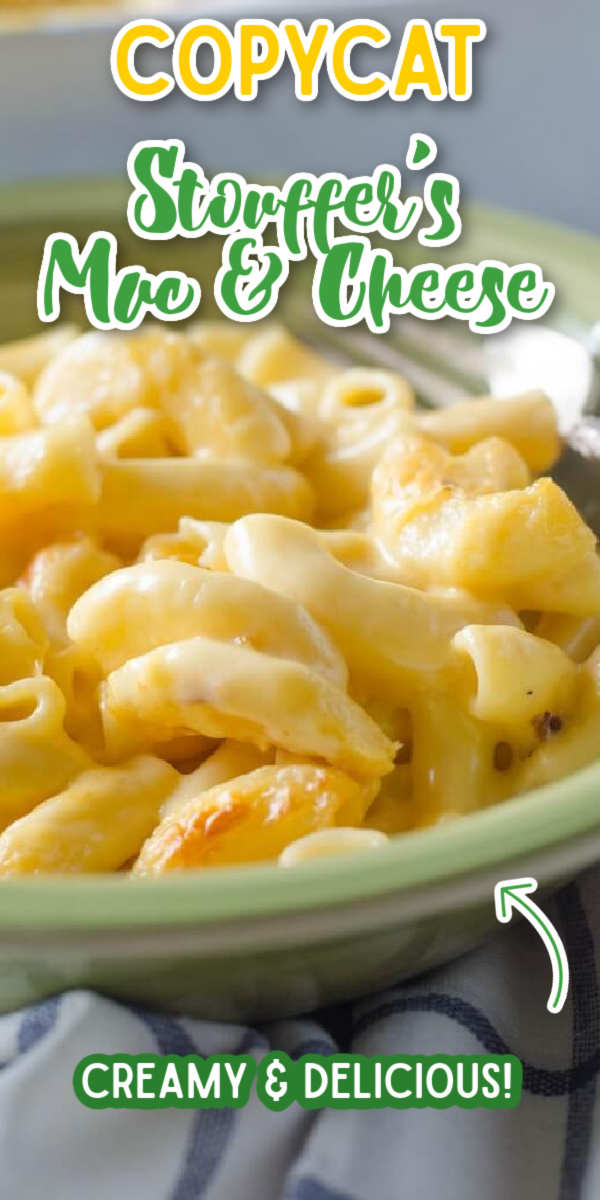 This Copycat Stouffer's Mac and Cheese is only five ingredients, and is so creamy and perfect that you'll never buy it from the freezer again!
Let me start off by saying- I am EXTREMELY particular about my macaroni and cheese. I don't like, for the most part, baked macaroni and cheese. For me, a good macaroni and cheese is a saucy macaroni and cheese.
I tend not to make this dish from scratch very often, mostly because I usually end up pissed off. Either the sauce is grainy, or its too dry or SOMETHING. But I've persevered and finally come up with a version that I think is pretty darn similar to the mac and cheese with the biggest cult following- Stouffer's Mac and Cheese.
The key to a good, creamy mac and cheese is fat. There's just no other way around it, sorry. I would apologize for the nutrition facts for this recipe, but let's face reality here- you're here because you want to copycat Stouffer's mac and cheese. You and I both know thats not health food. The fat is necessary for a creamy sauce- I've tried cutting the fat down, either by less butter, or 2% milk, or whatever- and it never works as well. You end up with a grainy sauce, which is perhaps the most unappealing thing to eat ever.
Its up to you if you want to bake it or not, really. Baking it definitely does soak up some more of the cheese sauce, but some people really NEED that cheesy crust on top.
What you'll need for this recipe:
Colander - I recommend using a colander for straining your pasta. Get a [easyazon_link identifier="B0021Y9O1O" locale="US" tag="gogogogo03-20"] Deep Colander[/easyazon_link] so you don't lose any pasta!
Baking dish - This baking dish is perfect for making pasta and is great for cooking! You can get yourself a [easyazon_link identifier="B01BWMUGY4" locale="US" tag="gogogogo03-20"] Rectangular Baking Dish[/easyazon_link] here!
Noodle scoop - A good noodle scoop that will last, is a key kitchen gadget to own. Grab this [easyazon_link identifier="B003L0OOWQ" locale="US" tag="gogogogo03-20"]Nylon Noodle Server[/easyazon_link] to add to your kitchen utensils!
If you're into this Copycat Stouffer's Mac and Cheese, make sure to check out: