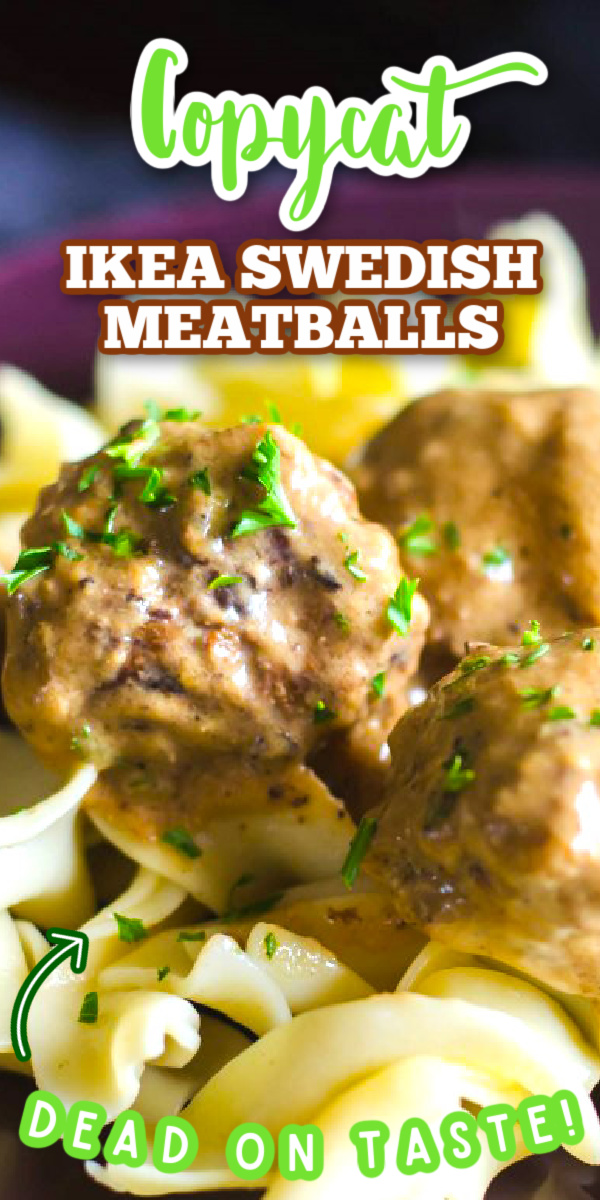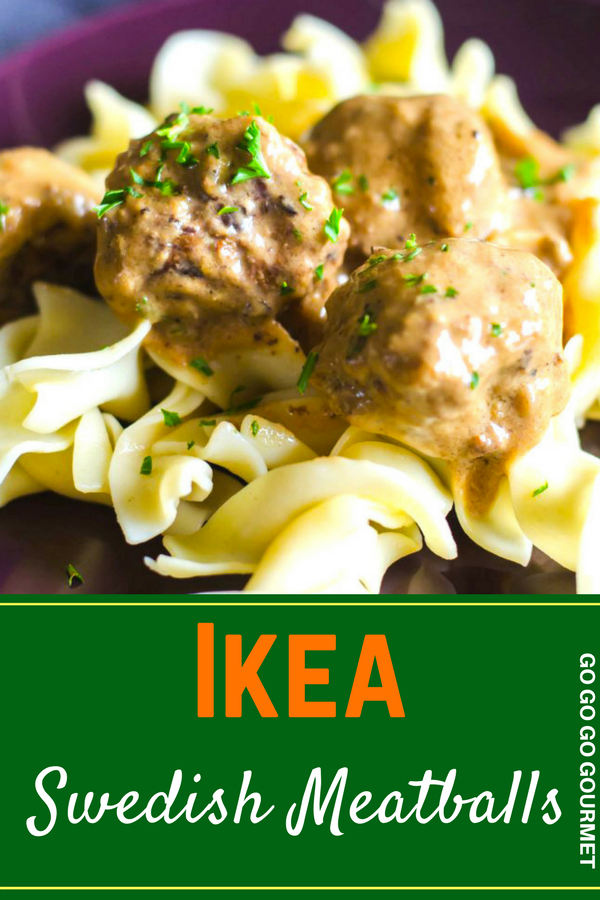 This Ikea Swedish Meatballs recipe is a dead ringer for the tender little meatballs in delicious gravy at Ikea. They might be even better at home!
These copycat Ikea Swedish Meatballs are easy to make and even tastier to eat. You don't even have to make a trip to Ikea to enjoy these delicious meatballs!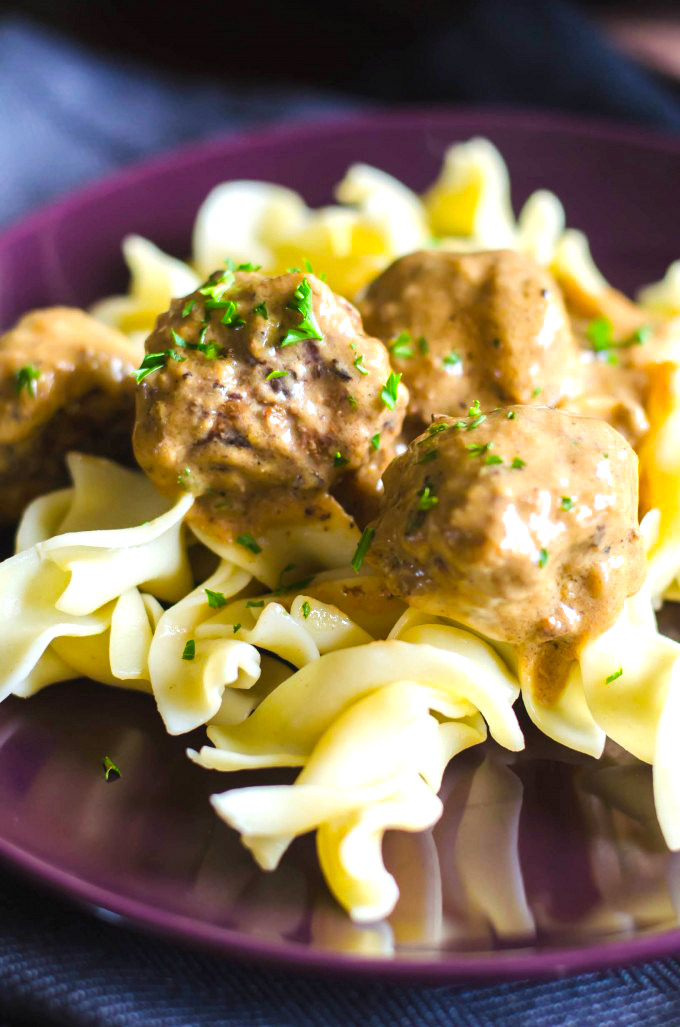 So before moving to Tampa, I had never been to an Ikea before. Up in Ohio, the closest one was about 4 hours away, and there are very few things that I am willing to drive that kind of distance for. Frankly, I wasn't quite sure what all the hubbub was about, because it seemed to me that everyone spoke somewhat condescendingly about it- the furniture was next to impossible to put together, it was cheap, and it just looked like everyone's first apartment out of college.
I've seen some people's places right out of college, and if that's what Ikea was, I certainly wasn't driving four hours for it.
But then we moved here. After arriving in Tampa and driving to our house for the first time, we passed by an Ikea. I was a twinge excited to finally be able to check one out- with minimal time commitment. In the midst of decorating our house, I needed long white curtains, which I couldn't find in stock just about anywhere. I drove to Ikea.
Oh my.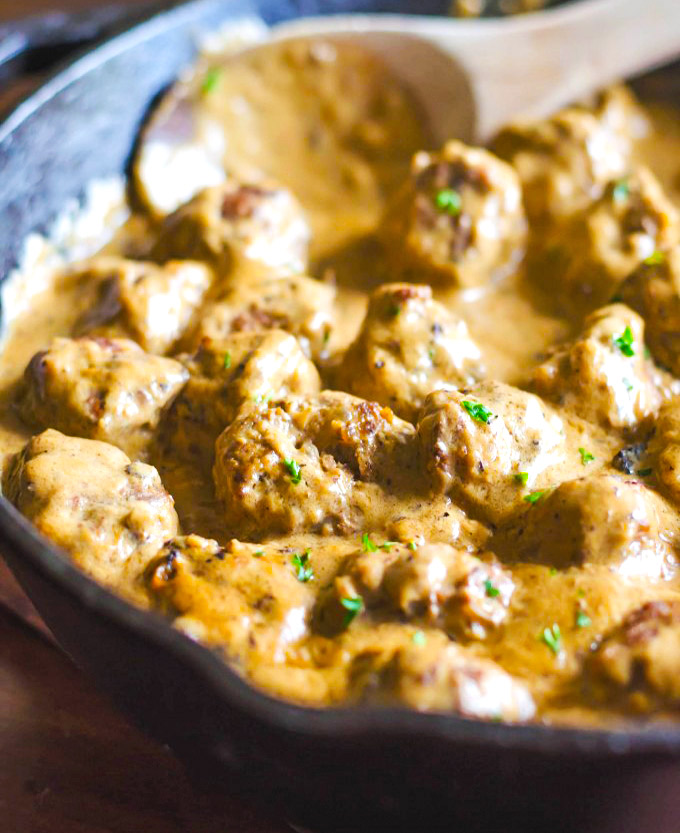 This place is something else, and really didn't deserve its initial judgement for me. I left that day with a bounce in my step, white curtains in tow, and approximately $150 worth of things I didn't go there for. It's like Target, just with less checkout lanes and somehow even more stuff.
One of the last times I went, Jonathan decided to throw a shitfit in the store because he was hungry. We happened to be up by the cafeteria, which somehow I had managed to miss on my previous visits. I went a little nuts, getting Swedish meatballs for myself, chicken fingers and fries for Jonathan, and two desserts that were so cute, they didn't look like they belonged in a cafeteria.
The food. Was. Awesome. The only Swedish meatballs that I've ever had were in a Lean Cuisine, which I figured was probably not an entirely accurate depiction of the real thing. Ikea Swedish Meatballs are delicious- moist little meatballs, covered in a creamy, beefy, salty gravy, served on a bed of mashed potatoes or noodles. They are, quite possibly, the ultimate comfort food.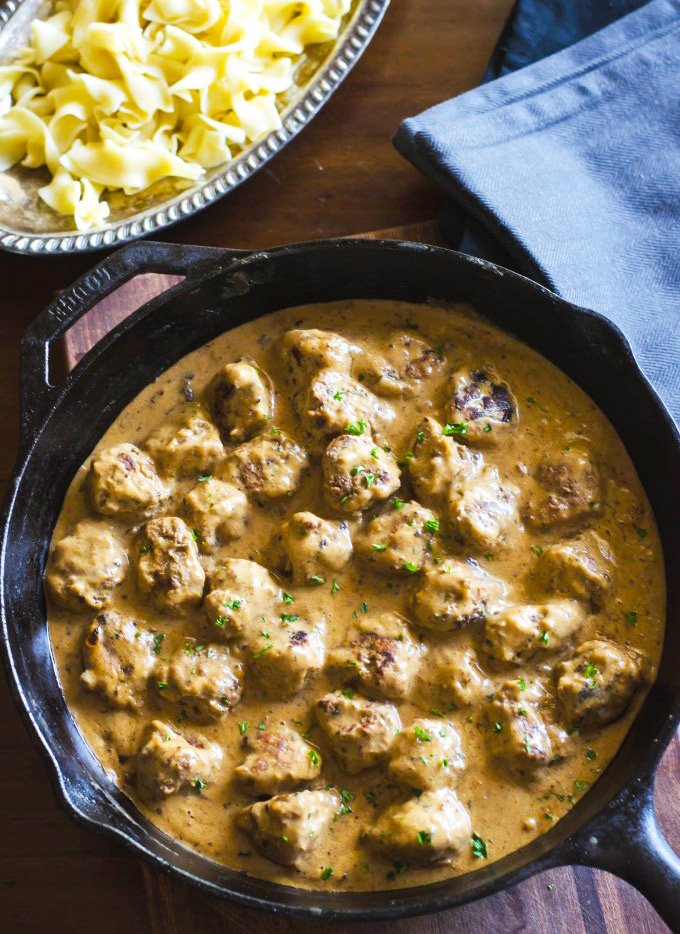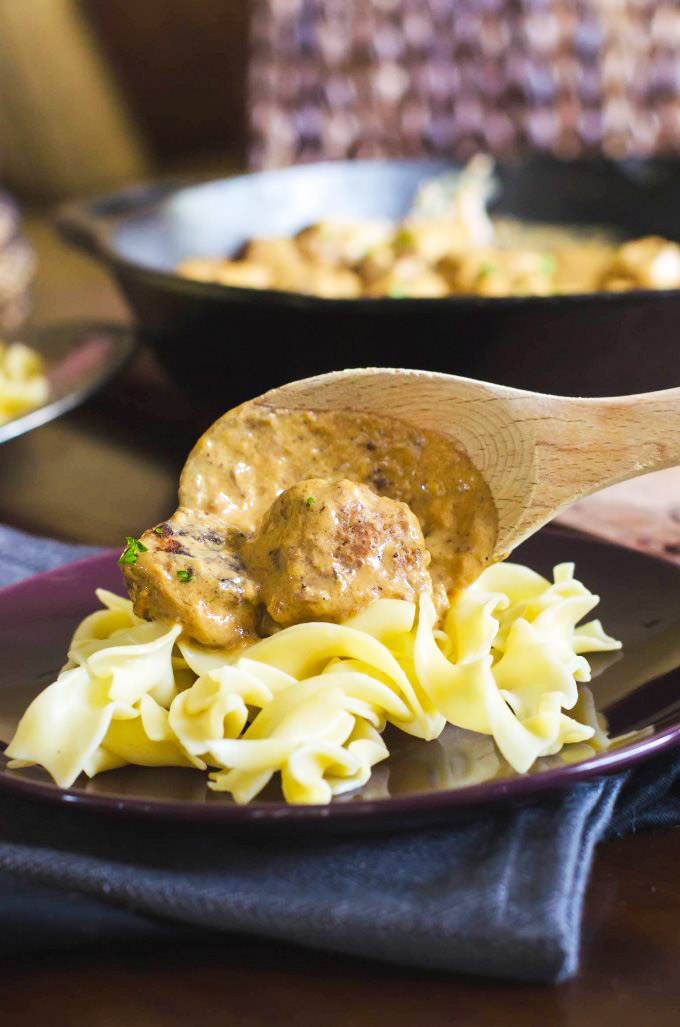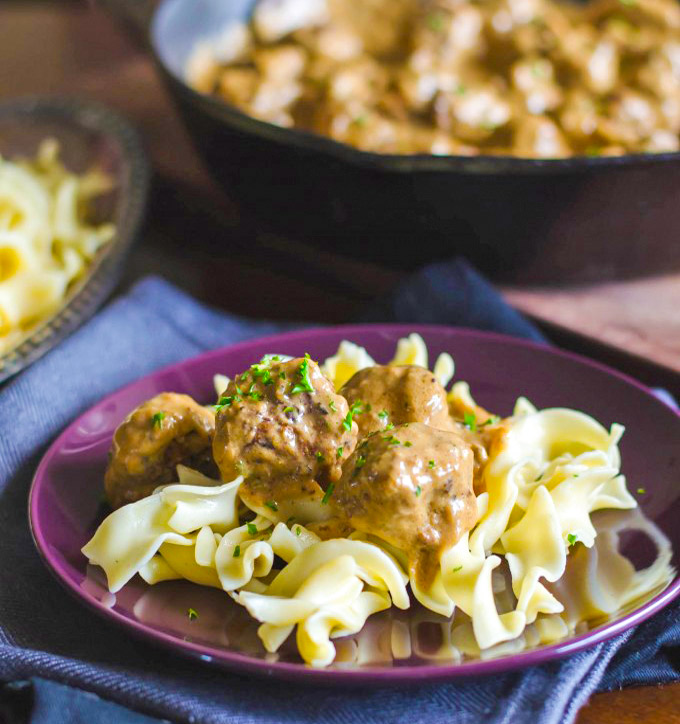 p.s. Unintentionally, I realized that the plate and napkin that I used in this picture is from Ikea.
What you'll need for this recipe:
Meat baller – I recommend using a meat baller for easy convenience making your meatballs. This [easyazon_link identifier="B004W84DTK" locale="US" tag="gogogogo03-20″]Meat Baller[/easyazon_link] is perfect to use and easy cleanup when you're done!
Mixing bowl – These bowls are perfect for mixing up any recipe and even come in three different sizes. Get your [easyazon_link identifier="B00LGLHUA0″ locale="US" tag="gogogogo03-20″]3-Piece Glass Mixing Bowl Set[/easyazon_link] here.
Skillet – I recommend using a skillet to get even cooking. You can grab this [easyazon_link identifier="B01FXKSAFI" locale="US" tag="gogogogo03-20″]Cast Iron Skillet[/easyazon_link] to use for this recipe and future ones!
Ikea Swedish Meatballs
This Ikea Swedish Meatballs recipe is a dead ringer for the tender little meatballs in delicious gravy at Ikea. They might be even better at home!
Ingredients
Meatballs
1 1/2

lb

ground beef

1/2

lb

ground pork

2

eggs

3/4

cup

bread crumbs

2/3

cup

milk

2

T

Worcestershire

Salt and pepper

2

tsp

fresh oregano

1

cup

finely chopped onion
For the sauce
4

T

butter

1/3

cup

flour

1

qt

beef stock

1/2

cup

sour cream

2

tsp

dijon mustard
For serving
Egg noodles or mashed potatoes

Fresh parsley
Instructions
In a large mixing bowl, mix all the ingredients for the meatballs together.

Heat a wide, heavy skillet over medium heat. Add 2 T olive oil to the pan and heat to shimmering.

Form 1½" meatballs and add them to pan. Be careful not to overcrowd the pan, work in batches if necessary. Brown the meatballs on all sides, turning as necessary.

Remove the meatballs from the pan and set aside. They don't need to be cooked through, they will finish cooking in the sauce.

Add the butter to the pan. When melted, whisk in the flour and cook for 1-2 minutes.

Slowly whisk in the beef stock, stirring until there are no lumps. Return the meatballs to the pan and cook for 10 minutes. Gently stir in the sour cream and mustard until combined.

Serve with egg noodles or mashed potatoes and sprinkle with fresh parsley.
Nutrition
If you like this Ikea Swedish Meatballs Recipe, you should check out: