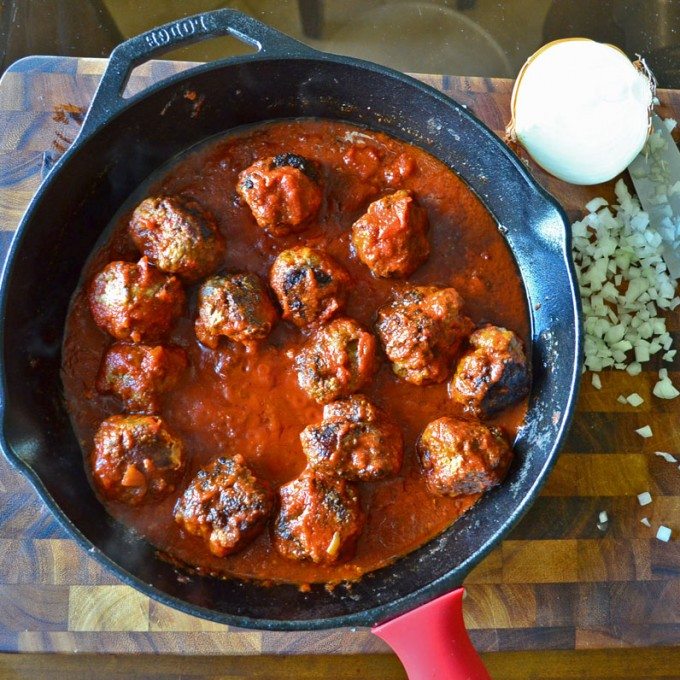 I ran the great meatball experiment last night.
Dave and I were sitting around discussing what we thought the best way to cook meatballs was. I grew up with my mom making them in the microwave, and they always turned out pretty moist and delicious. Dave says that his grandmother used to cook them in a pan and then finish them in sauce. I've seen pan-frying, grilling, crock potting, baking, pan frying then baking, etc- how do you know which is best??
Well, I'm going to be honest. I still don't know whats best. If I can be frank with you, it was a super stressful night here with a very clingy and whiny toddler. Therefore- only five methods were tried. Pan frying then baked, pan frying then baked then cooked in sauce, pan frying then cooked in sauce, baking, and cooking in sauce.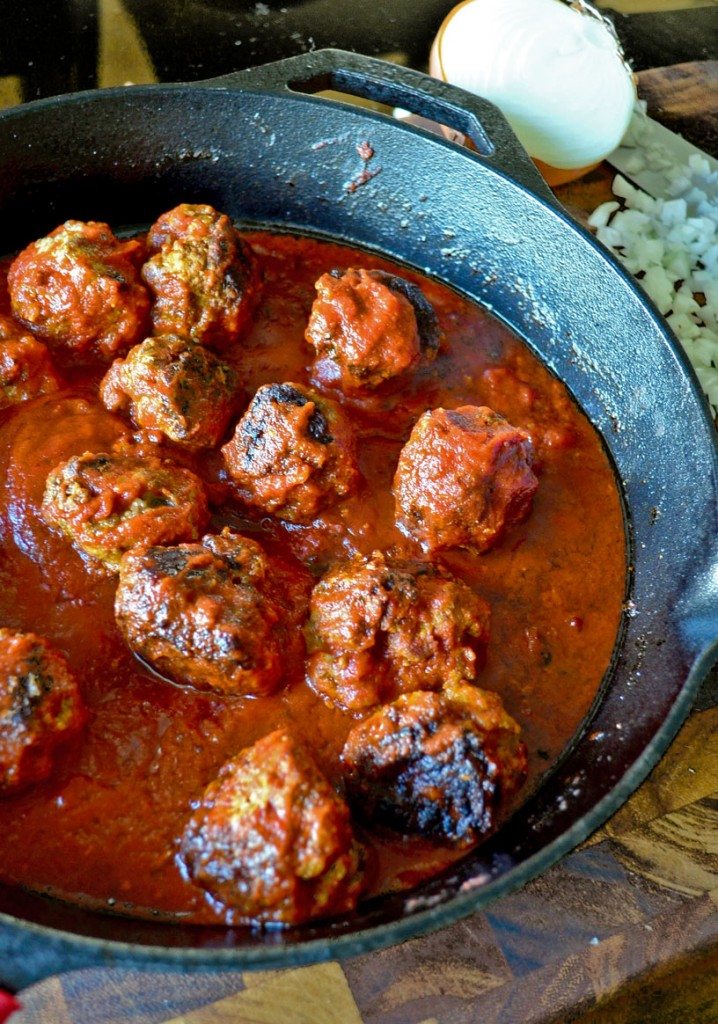 I liked the "panfrying and finishing in sauce" method for a couple reasons- the tomato sauce adds a nice flavor to the meatballs and keeps them moist, and the pan frying give them a little bit of a crust and helps them keep their shape. They tended to fall apart and lose their shape when they were cooked in straight sauce without the initial step.
However, I do have to say that just cooking them in the oven yielded pretty nice results as well, so if you're looking to simplify the process, you could just do that (350 for 25 minutes). Was not a fan of the pan frying then cooking in oven method. They seemed dry to me, but maybe they were just in there too long.
Also, if anyone wants any meatballs- theres about 4 dozen of them here now!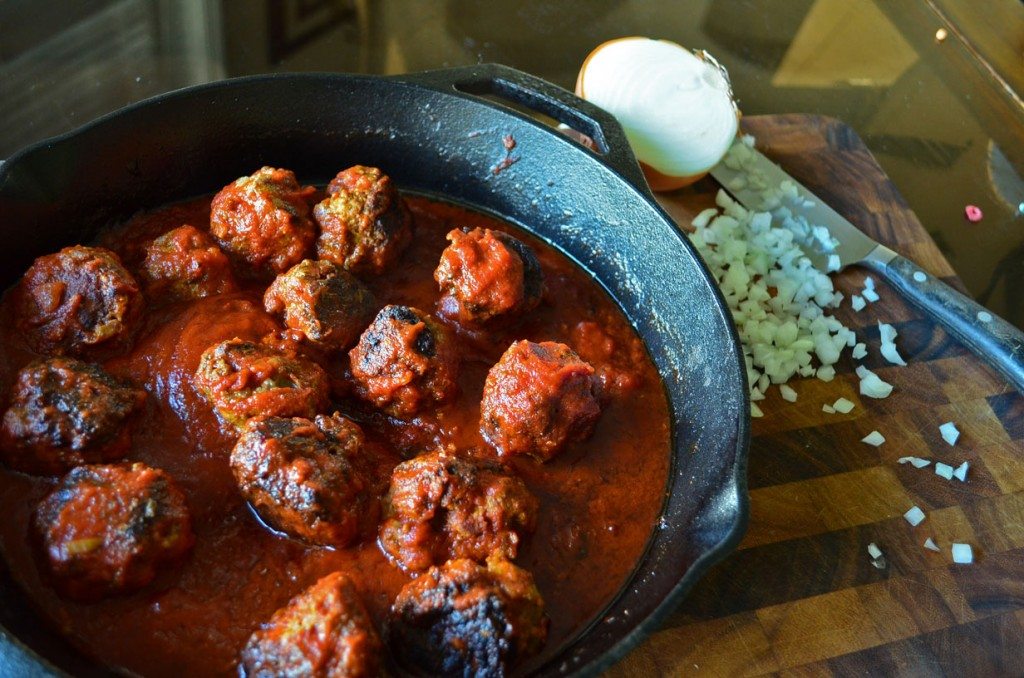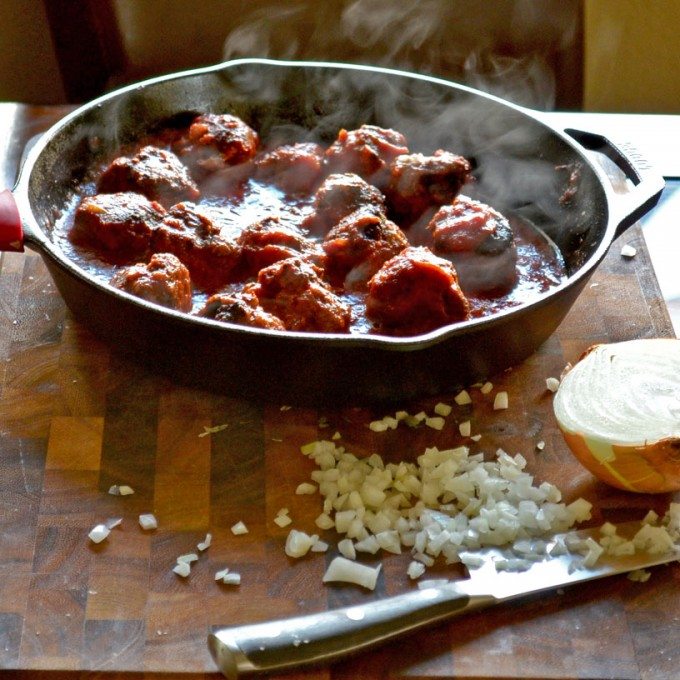 Homestyle Italian Meatballs
Ingredients
1

pound

ground chuck

1

pound

ground pork

1 1/4

cup

fresh bread crumbs

2

eggs

1/2

cup

milk

1/2

cup

chopped onion

1

T

chopped fresh parsley

1

T

chopped fresh oregano

2

tsp

salt

1 24-

oz.

jar pasta sauce
Instructions
Combine all ingredients in a large bowl (except sauce). Mix with your hands until mixture is combined evenly.

Heat a large skillet over medium heat. Drizzle the pan with olive oil.

Using a cookie scoop or ice cream scoop, portion out the meatballs to desired size. Working in batches, add them to the heated pan, and brown on all sides.

When the meatballs are browned, add them to a a large saucepot. When all the meatballs are in the pot, pour over the sauce. Turn the heat to medium/medium low and cook until the meatballs are cooked through (time will vary depending on the size of the meatballs; mine were about 1 1/2" and were done in about 25 minutes).