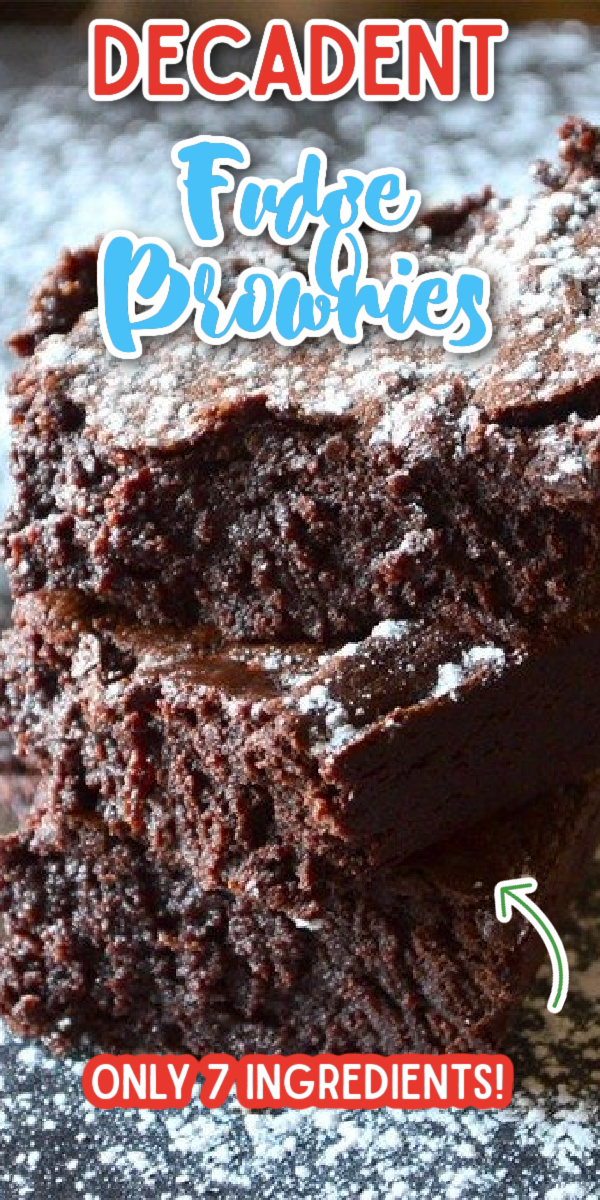 Forget the box mix, these easy homemade Fudge Brownies are made from scratch! They are chewy, gooey and totally decadent and delicious. You won't find a better brownie recipe than these!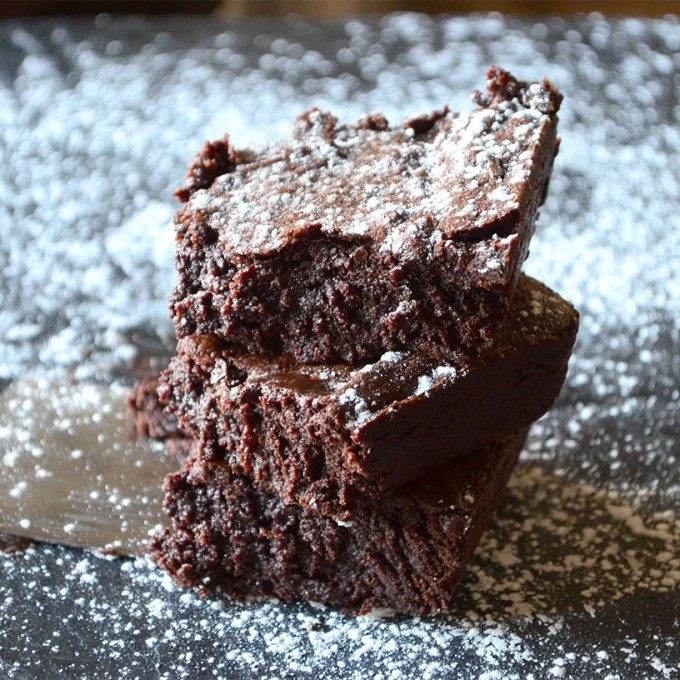 Roll that beautiful brownie footage!
Homemade Fudge Brownies
I'm not ashamed to say that this recipe came about due to my own forgetfulness, anger and intense cravings for a brownie. See, I always make brownies from a box mix. God knows that I can't criticize boxed cake or brownie mix- I usually find that they are just as good (or in the case of white cake) better than what I could make myself from scratch. Why expend the extra time, effort and money? Frankly, I think that Duncan Hines fudge brownie mix yields just about the best brownies you can make. I made brownies from scratch before and decided they were not worth the effort.
So why change now?
Well, I'll tell you. I wanted brownies, thought about them intensely, and then forgot to get a box of mix THREE TIMES IN A ROW that I went to the store. When I got home the last time and realized that I forgot it yet again, I was so irritated at myself that I said, " *$%! this. I'll just figure out how to make them from scratch."
So I did! Turns out theres a couple ways to make brownies from scratch- the cocoa powder route and the melted chocolate route. For sake of simplicity, less dishes, and a desire to get as close as possible to the brownies that I love, I went with the cocoa route. The second step is lots of butter. Really. Lots. I'd like to say that I felt guilty about the amount of butter that I put into these, but that would be a bold faced lie. They were worth every. single. calorie.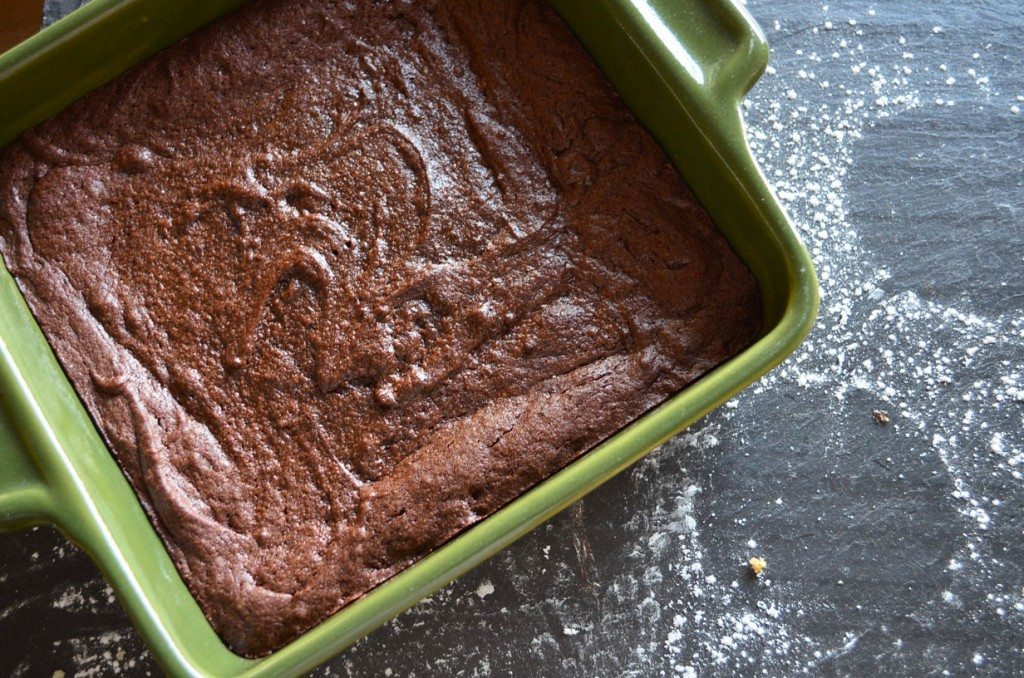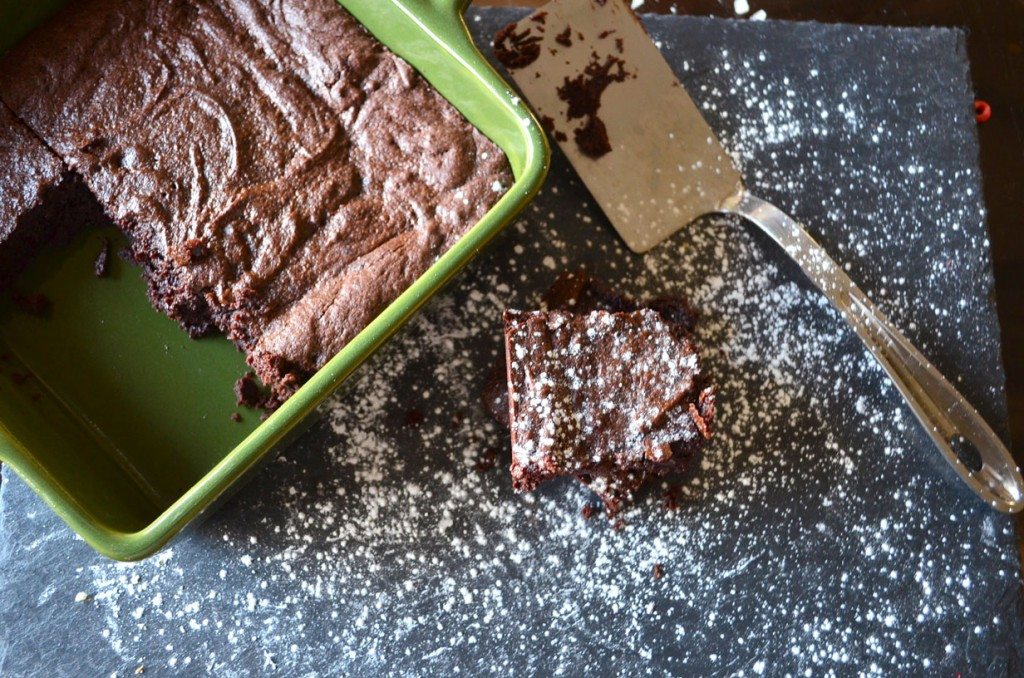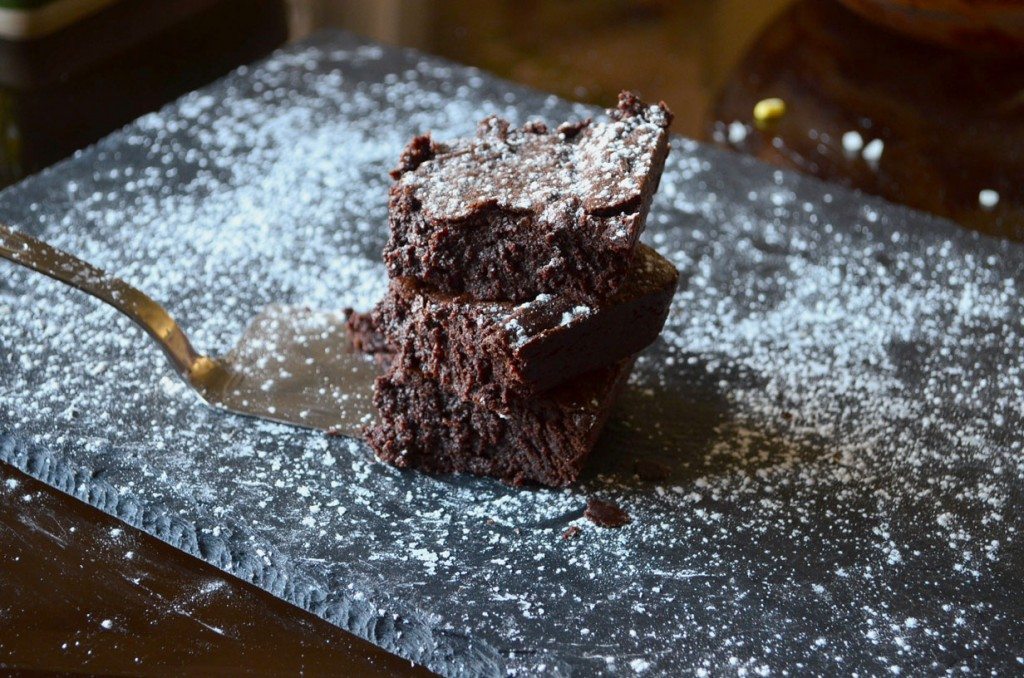 More chocolate recipes:
Decadent Fudge Brownies
Ingredients
2

sticks of butter

melted

1 1/2

cups

sugar

1

cup

cocoa

3

eggs

1

c

flour

1

tsp

salt

1

tsp

vanilla
Instructions
Preheat an oven to 350F.

Add all ingredients to a large mixing bowl. Mix together (either by hand or using a mixer) until batter is smooth and thoroughly combined. Pour into a 9×9 pan sprayed with cooking spray.

Bake in preheated oven for 45-50 minutes. Cool slightly before cutting into squares.