This Dark Chocolate Fudge Frosting is so rich, it will make the best cake ever! A fast and easy six ingredient recipe for the best chocolate icing.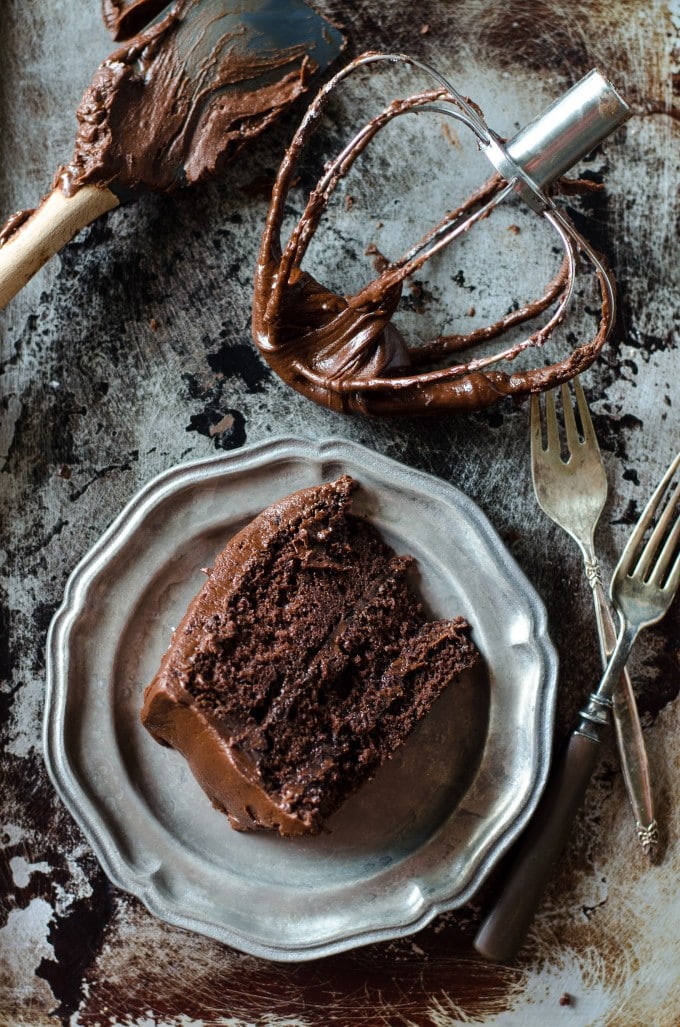 I am so in love with this Dark Chocolate Fudge Frosting.
I went through a period of several weeks where all I wanted was rich, soft, borderline gooey, obscenely chocolate chocolate cake. And you know what? I could find it NOWHERE. Not in any grocery store. Not in any restaurant in the Florida Keys. No. Where.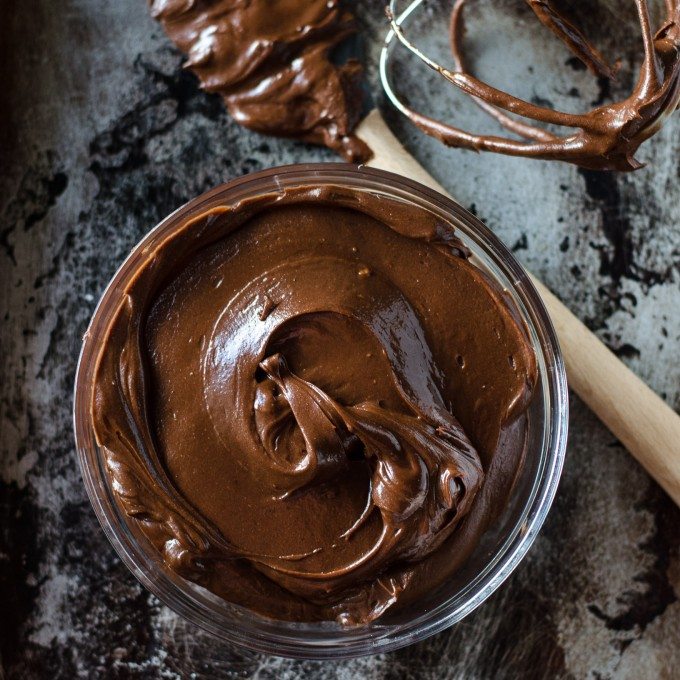 You remember that movie Matilda? With the fat kid that had to eat the whole chocolate cake? That was me, jonesing for some fudgey chocolate cake like I was a former addict falling off the wagon. I never found it, so I came home and made one.
If you're a true "foodie," you may consider my utilizing a dark chocolate, super-moist boxed cake mix to be "cheating," but I don't care. I work smarter, not harder- and this cake is ALL about this dark chocolate fudge frosting. It is truly incredible; so good that you really can't even help sticking your finger into the bowl for a taste… not to mention licking all the frosting smudges of your fingers and hands as you frost the cake. It is now go-to chocolate frosting for when I just NEED that intense chocolate flavor, one that is so intense that even my favorite chocolate buttercream can't handle it.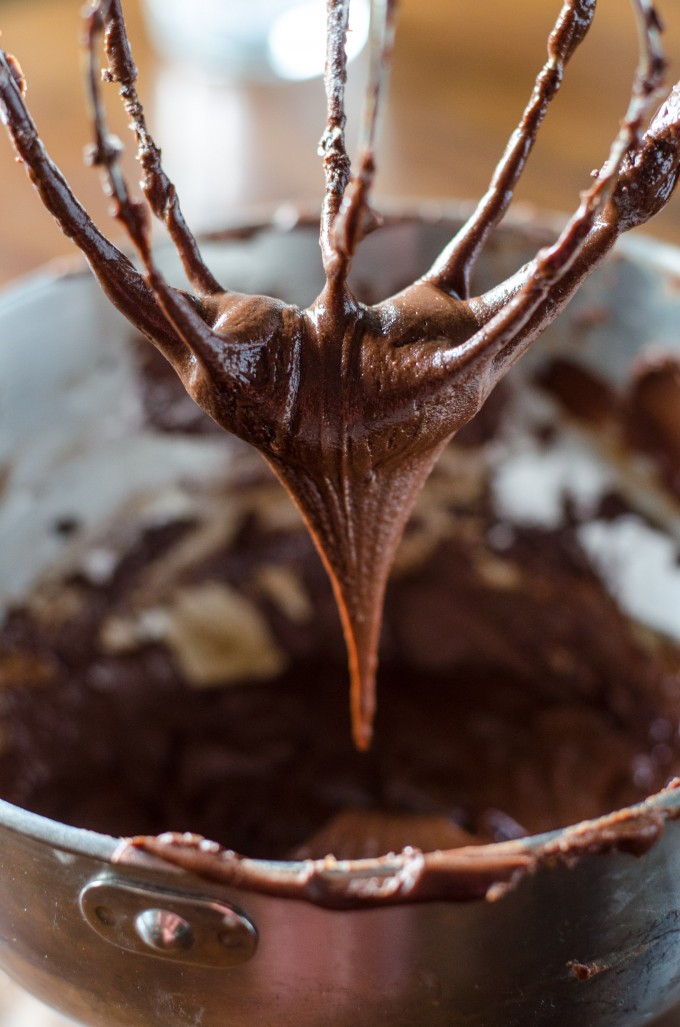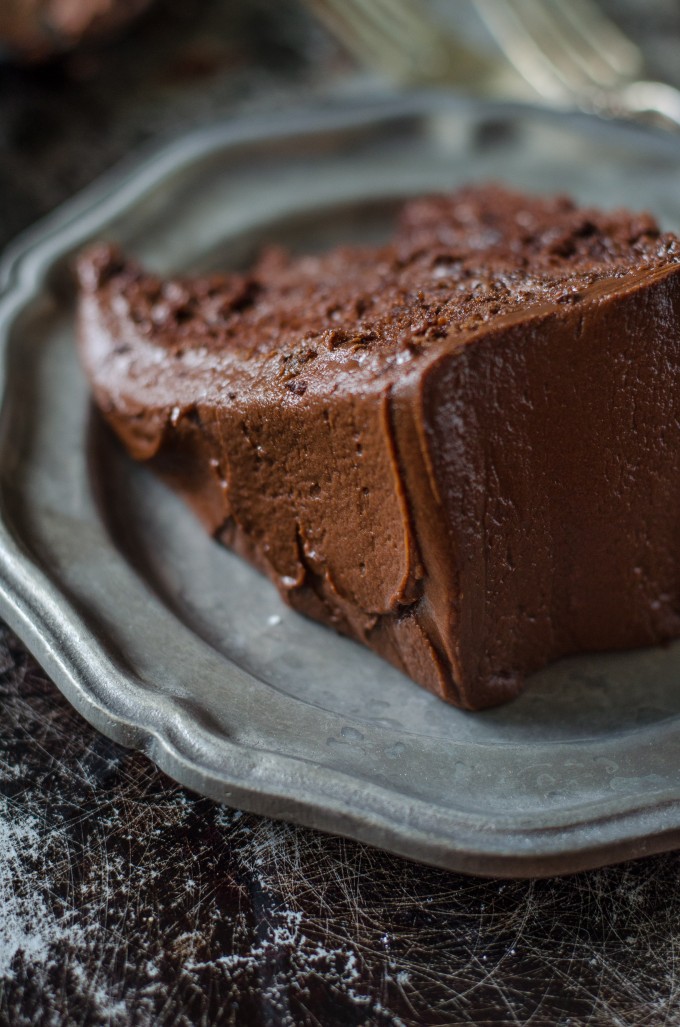 If you like this Dark Chocolate Fudge Frosting, check out:
Dark Chocolate Fudge Frosting
Ingredients
12

T

butter

4.5

oz

unsweetened chocolate

roughly chopped

1 1/2

cups

semisweet chocolate chips

1 1/2

tsp

vanilla

1 1/2

lb

confectioner's sugar

1/2

cup

whole milk
Instructions
In a microwave- safe bowl, microwave chocolates and butter together in 30 second intervals, stirring after each, until the mixture is smooth. Stir in vanilla.

Add the powdered sugar to the bowl of a stand mixer. Slowly pour the chocolate mixture in with the mixer running.

Add the milk in intervals, only adding as much as needed to obtain a smooth and spreadable frosting.