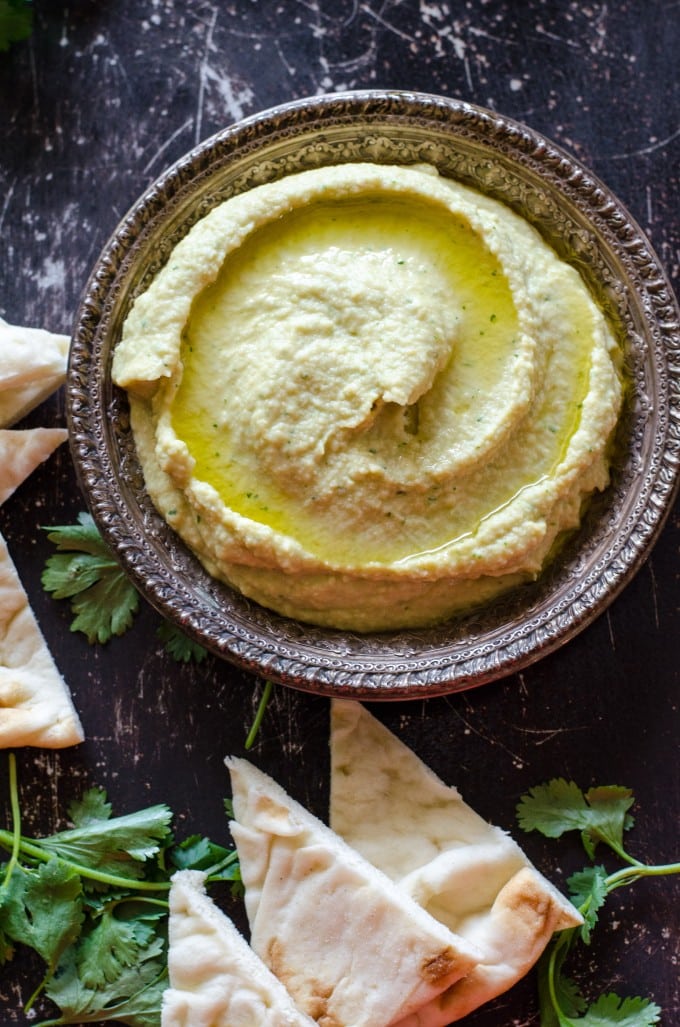 I remain confused on the topic of curry, and I am looking for some input from you – if you know more than I do.
(That's not hard.)
I had this idea for a hummus using green curry paste to do most of the flavoring work for me. Since it contains lemongrass and ginger and green chilies, I figured it would pack a pretty spicy and tangy punch to hummus, which is a fairly blank canvas to do with what you will. I've been told that of the three colors of curry – green, red, yellow – green is the spiciest, and to make sure and taste as you go so you don't overheat your dish. Now, the only green curry paste that I have ever been able to find in grocery stores here is from Thai Kitchen; I was mindful when I made this and only put 2 teaspoons of it in the hummus. I tasted it and really liked how it tasted, but was surprised that it didn't really have any degree of heat or spice at all. I added another tablespoon, same thing.
I'm really just more confused than anything. This dish is great- it's fast, a relatively healthy snack, but I would really like to be able to get the spice and heat level that I was aiming for originally. My go- to curry expert suspects that Thai Kitchen has been toned down and "Americanized." Is there another brand of curry I should be using? If so, where do you find it?
Also, check out this homemade tahini recipe!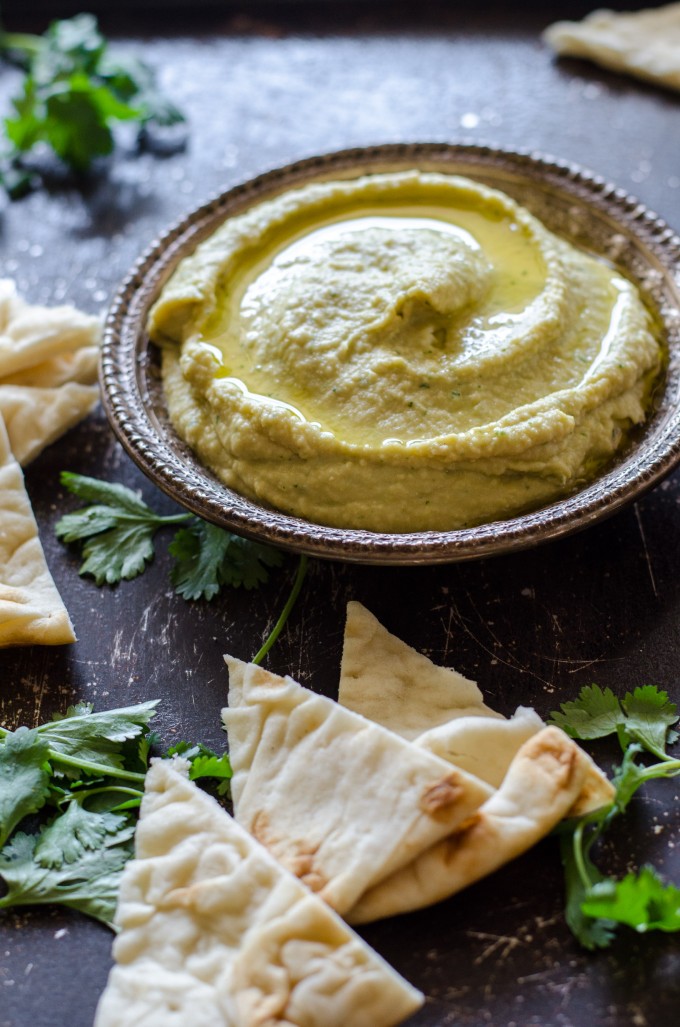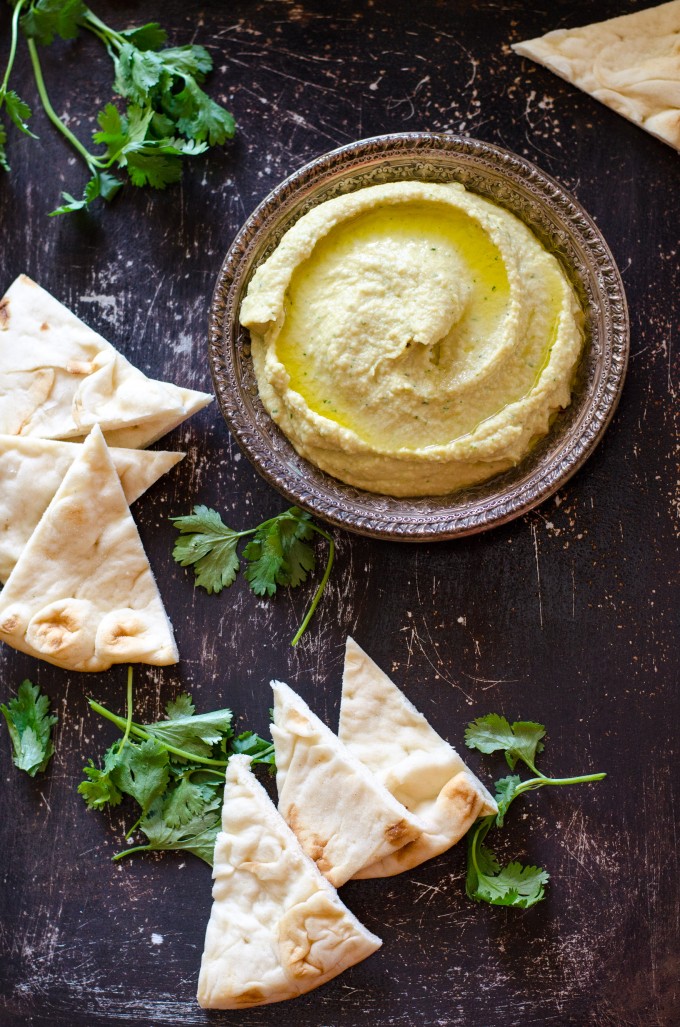 Thai Green Curry Hummus
Ingredients
2

cans chickpeas

drained

1

tsp

roasted garlic

1

T

olive oil

1

T

green curry paste

or to taste

1/4

cup

cilantro leaves

2/3-3/4

cup

coconut milk
Instructions
In a blender or food processor, add the chickpeas, garlic, olive oil, curry paste, and cilantro leaves.

Start the machine and slowly add the coconut milk- just enough to get the mixture to run through the blades well. Process until the mixture is thick and smooth, scraping the sides down occasionally.

Serve with raw vegetables, pretzels and/or flatbread.