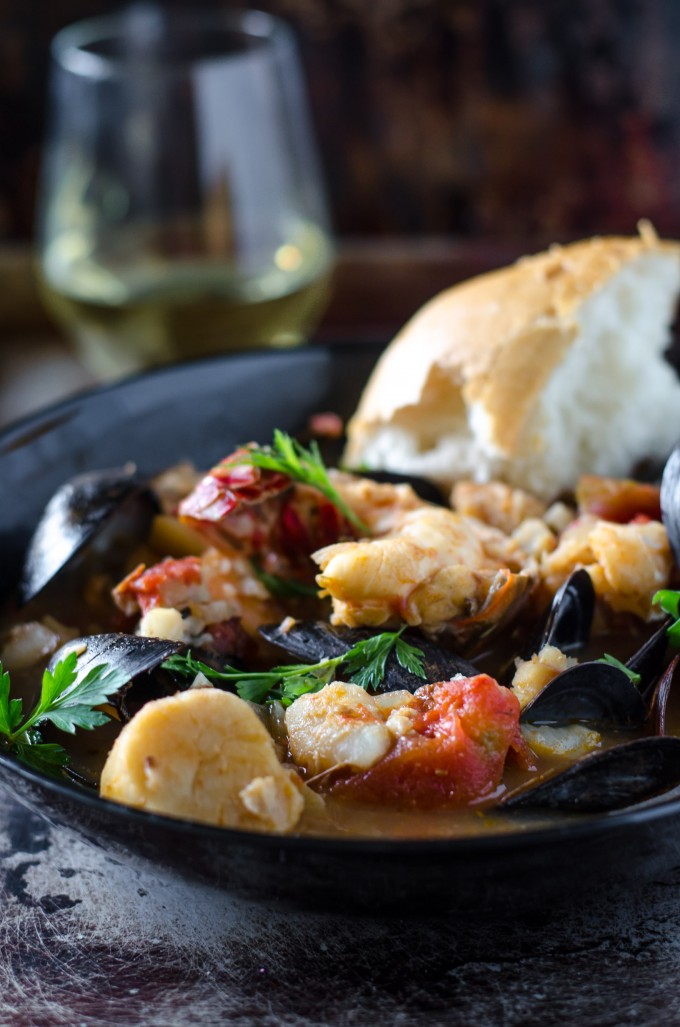 I'm not quite sure who Cioppino belongs to- the Italians or to San Franciscans.
When I think of this classic seafood stew, it makes me think of both. Cioppino looks like it would be complicated (and hell maybe it even sounds that way) but it's not at all. The great thing about seafood dinners is that generally they are very quick to cook, and such is the case here. The longest part of this recipe involves simmering the broth to allow the flavors to meld together, which only takes about 15 minutes.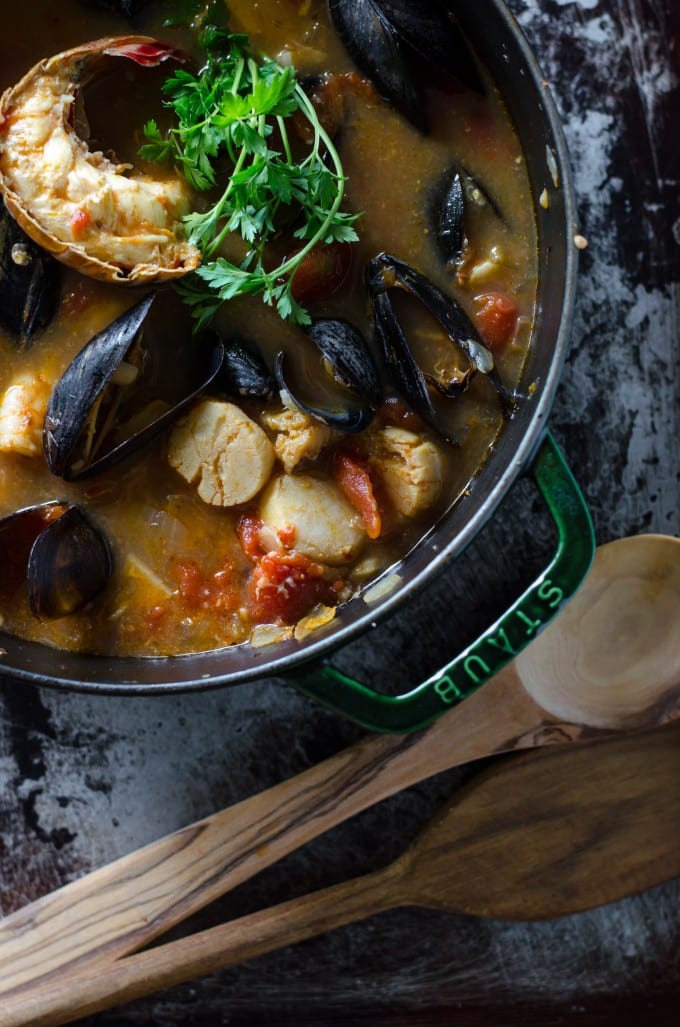 I have to be honest, my timing of this recipe might not be exactly perfect – if I remember correctly, the proverbial you-know-what was hitting the fan in the middle of making this recipe. I aim to do most of my blog work when Michael is sleeping, but every once in a while he likes to throw a wrench in my plans and wake up right in the middle of a time sensitive step and throw everything off. I'm pretty sure I remember that happening with this recipe, but I'm not positive. I'm too tired to remember. Just so tired.
Don't feel like you have to stick to the exact seafood that I specify here either- this is a "hodge podge" dish. Normally Cioppino contains clams, but my grocery store didn't have any. Feel free to use any firm seafood that you like – cod, haddock, clams, conch, crab legs, mussels, shrimp, whatever. It's all good. Just make sure that you adjust when you throw in various pieces of seafood so they don't get overcooked.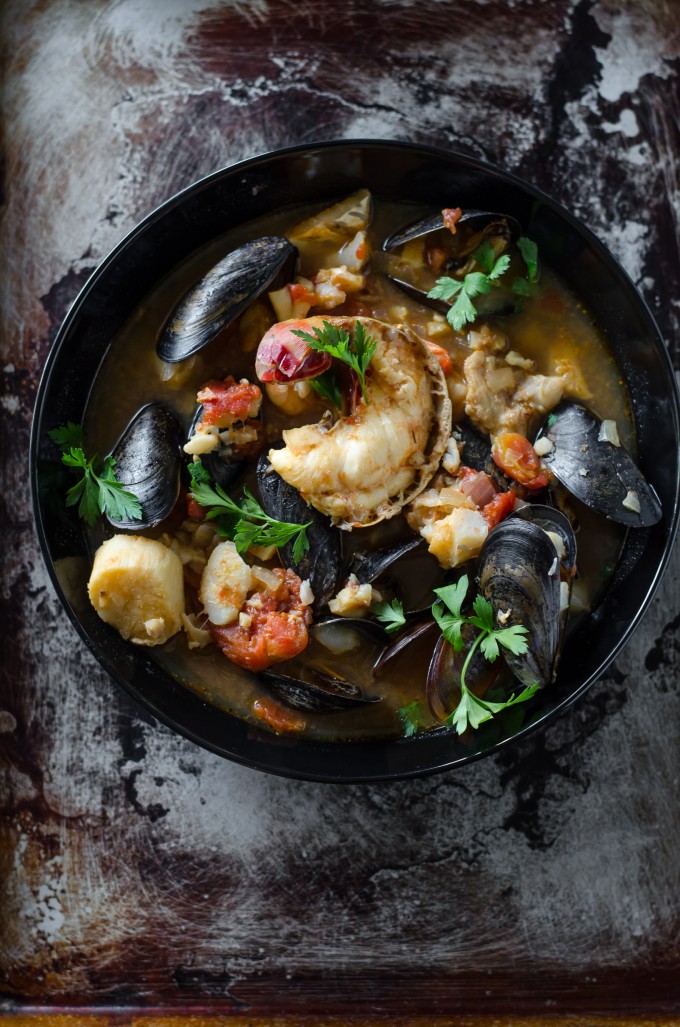 Cioppino
Ingredients
1/4

cup

olive oil

1

large onion

chopped

3

cloves

garlic

minced

1/2

tsp

crushed red pepper

1 1/2

cups

white wine

28

oz

can peeled whole tomatoes

8

oz

bottle clam juice

2

cups

fish stock

1

teaspoon

oregano

1 1/4

lb

mussels

scrubbed and debearded

1/2

lb

peeled shrimp

1

lobster tail

split lengthwise

2

pieces

conch

chopped

3/4

lb

scallops

3/4

lb

cod

cut into 1 1/2" chunks
Instructions
Place a large, heavy pot over medium heat. Add the olive oil, onion and garlic to the spot and sauté until translucent.

Add the crushed red pepper and wine to the pot and simmer for 2-3 minutes.

Pour in the fish stock, clam juice and tomatoes (with juice). Use scissors to roughly cut the tomatoes, or smash them carefully with a wooden spoon. Sprinkle in the oregano; simmer for about 15 minutes.

Add your seafood according to how long it will take to cook. In this case, I added the lobster tail, then the conch and scallops, then the fish, then the mussels and shrimp, waiting a minute or two between each and covering after each addition. Season to taste with salt and pepper.

Divide between bowls and serve with crusty bread.