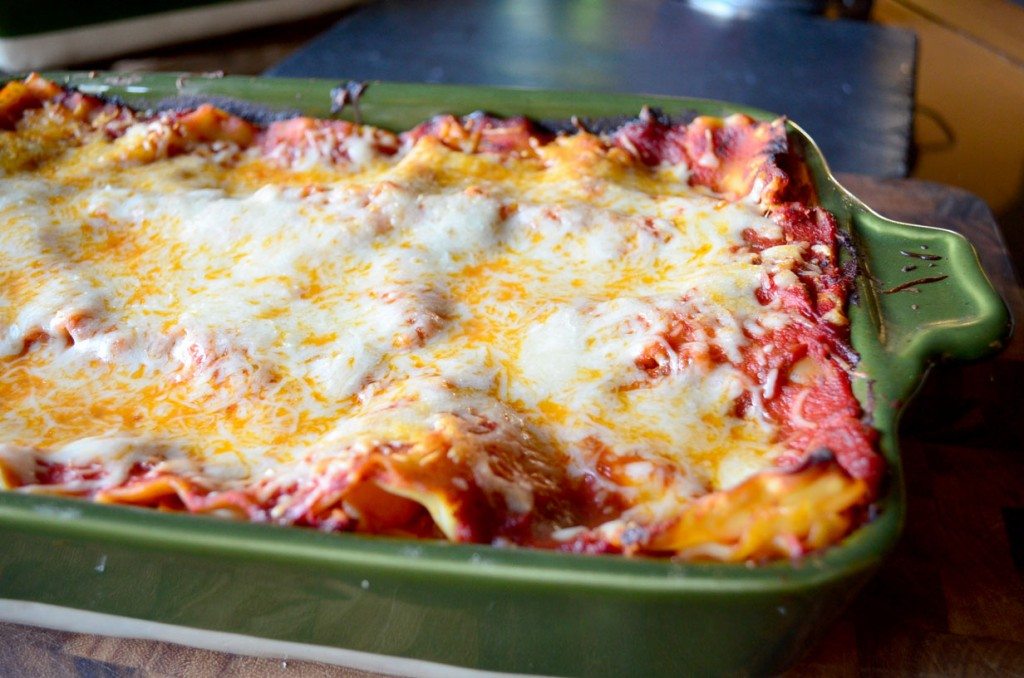 Well, I ran a poll on the Facebook page for Go Go Go Gourmet yesterday. I have been capitalizing on an odd burst of energy (adrenaline?), and have been cooking and baking this week like its going out of style. Only problem was that I really didn't feel like picking out the order in which things should get posted. I left it up to the people, 75% (*ahem, three out of four responses) overwhelmingly wanted a classic lasagna recipe.
I've been sitting here and editing pictures all night, and do you know what I have realized? Lasagna is a SUPER hard dish to take beautiful photos of. I mean really, we are talking about sheets of pasta layered with copious amount of cheese and sauce. It's pretty much a guarantee for "sloppy."
In fact, I was generally displeased with how the photos turned out the first day after running out of daylight, so I threw it all in the fridge (after dinner) and tried again today. I was much happier.
Don't get me wrong, I am a huge proponent of "you eat with your eyes first," but sometimes looks don't matter. Its what's INSIDE that really counts. Right? Isn't that what we are all supposed to be ingraining in our children's minds? This recipe delivers! I actually used to make an even-more simplified version of this for various groups of girlfriends/friends/boyfriends I wanted to impress while I was in college. Clean plate clubs every time!
Proof:
Two lasagnas to thank a group of guys (my now-husband included!) for moving what we later found out was a broken hot tub over to my best friend's house. Look how relaxed and well-rested I look. Damn.
I can't take it anymore. I swore that I was not going to allow myself to have strawberry ice cream before this was done. I give up. The sweet siren's call is beckoning me.
Lasagna=good.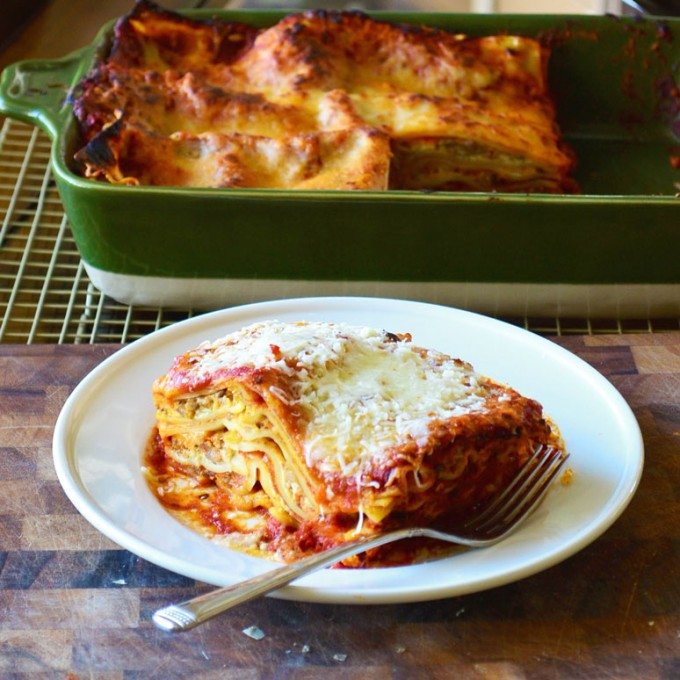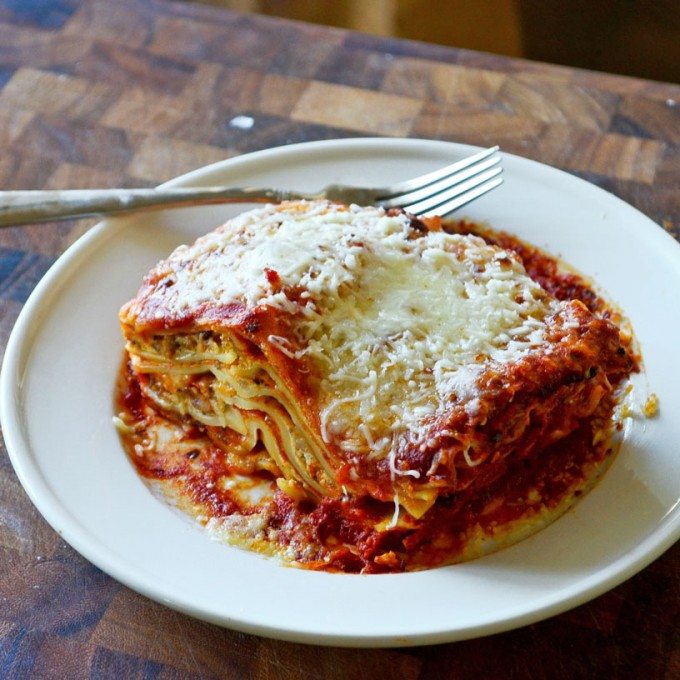 Classic Lasagna
Ingredients
1

box lasagna noodles

2 24-

oz.

jars tomato-based pasta sauce

any variety

16

oz

ricotta cheese

2

eggs

1

cup

grated parmesan cheese

2

T

chopped fresh parsley

1

T

chopped fresh oregano

1

T

chopped fresh basil

conversely, you could stir in 1 1 /2 T italian seasoning if you didn't want to purchase the herbs separately

2- 8

oz.

bags five/six shredded cheese blend

e.g. mozzarella, asiago, parmesan, provolone, etc.

1

lb.

mild or medium Italian sausage
Instructions
Bring a large pot of salted water to boil. Add the lasagna noodles, and cook until al dente. Drain well, rinse with cool water, and set aside.

Add the sausage to a large skillet set over medium-high heat. Brown the ground beef, breaking it up into fine pieces. Set aside to cool slightly.

Stir together the ricotta, egg, parmesan and herbs. Stir in the sausage.

Preheat the oven to 350 F.

Spread 1/2 cup of sauce in the bottom of a 13 x 9 baking dish. Lay the first layer of noodles down, trimming as necessary with scissors or a sharp knife. Top with a quarter of the ricotta mixture and approximately 2/3 cup pasta sauce and spread across the pasta sheets. Sprinkle with a handful of shredded cheese.

Repeat with the next three layers, until the cheese is gone. Top with a final layer of pasta sheets. Spread with another 2/3 cup of sauce.

Cover the pan with foil and bake for 45 minutes. Top with approximately 1 1/2-2 cups of cheese and bake uncovered for an additional 15 minutes.

Let the lasagna rest for at least 15 minutes before serving. Serve with additional sauce and cheese, depending on how much sauce was absorbed by the pasta during baking and personal preference.