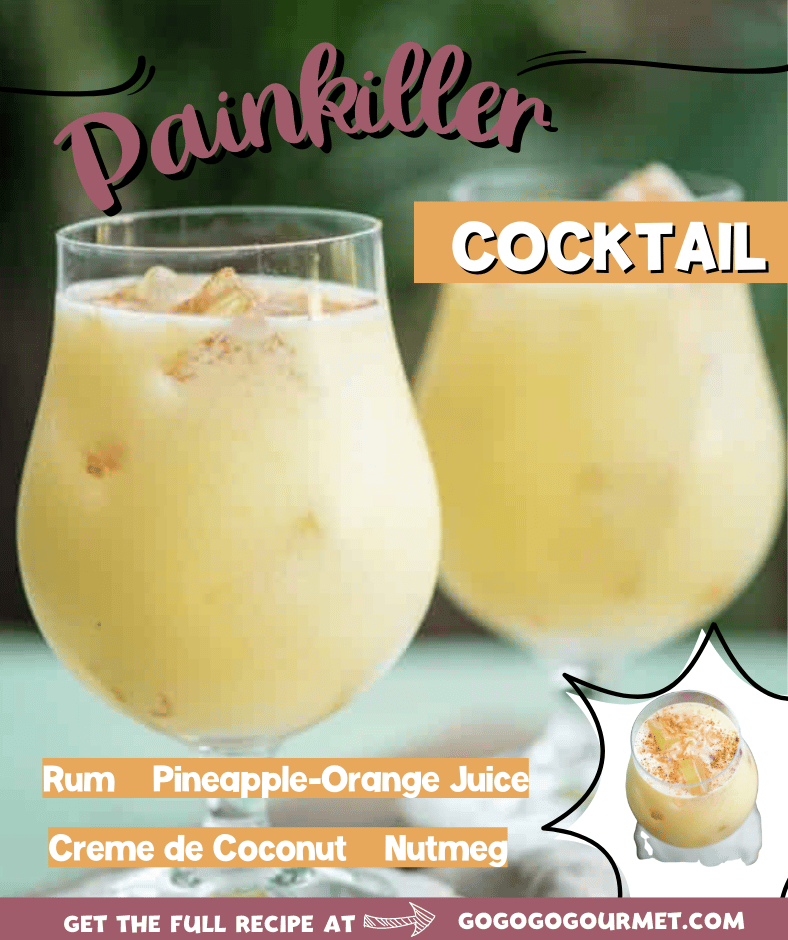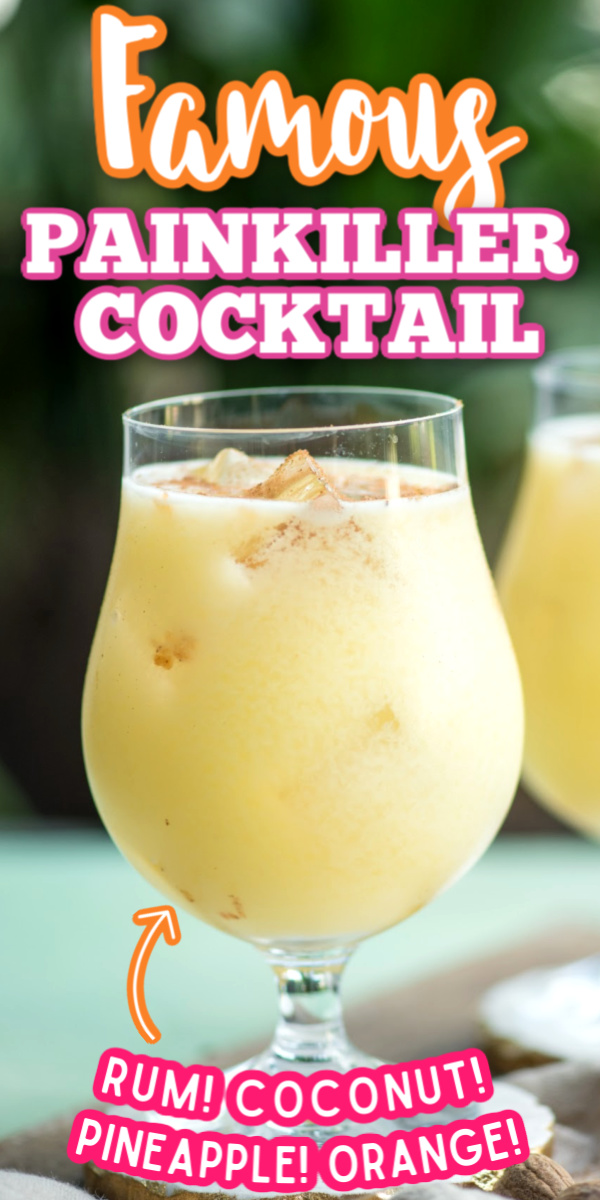 If you're looking for a great warm weather cocktail, make this Painkiller Drink recipe! Coconut, pineapple, rum, and orange- what's not to love?
These Painkiller Cocktails live up to their name. They definitely take away your pain- although I'm not sure if that's due to the alcohol literally numbing your pain, or the fact that they are SO GOOD that you can't possibly remain sad or mad while you're drinking them. For other pain-relieving products that won't break the bank, you can try one of those cbd edibles.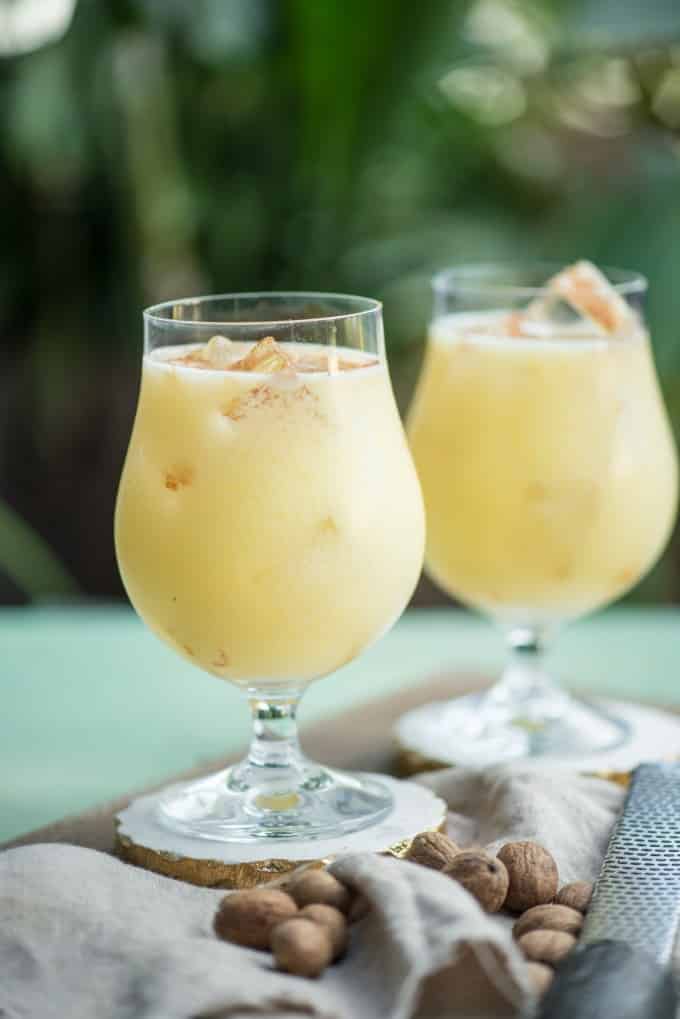 The morning after experimenting with this drink and trying it out on my friends, I received the following text.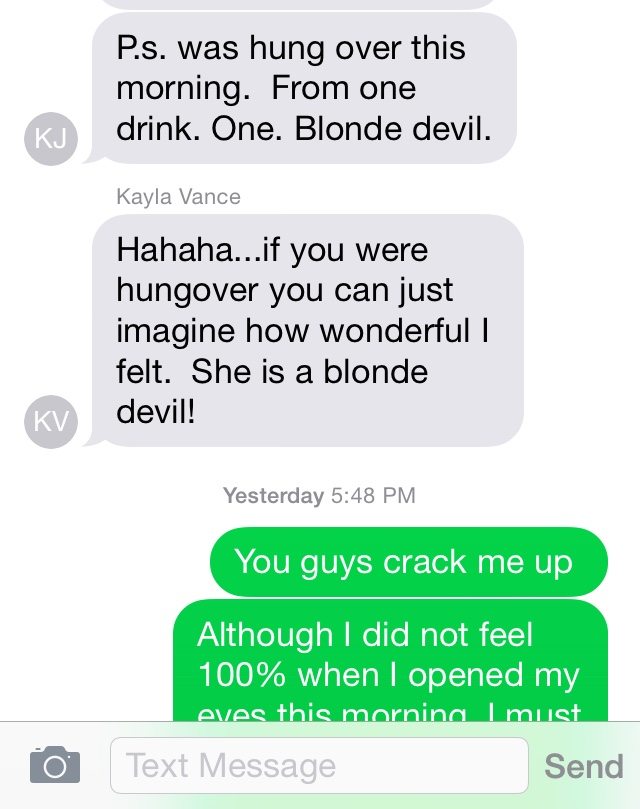 Well, I suppose I'm no angel.
This is my preferred drink when I go have lunch on the beach. I love coconut to begin with, and combined with rum and pineapple juice, I'm in total heaven.
I had a pineapple that was seeping juice all over my counter, which is never a good sign. I cut into it, and realized that pretty much the whole bottom half had gone bad, and I was going to have to do some creative cutting to salvage the usable parts of the top half.
Halfway through, I decided to infuse some rum for some sort of wonderful drink creation TBD. I threw the pieces in a large mason jar, poured in my rum and let it be for a couple days.
Once I ended up with toasted coconut leftover from the Samoa Rice Krispie Treat Bars, I knew EXACTLY what drink I was going to try and recreate using my infused rum. These drinks are a little slice of heaven that if you aren't careful, can leave you feeling like a whole lotta hell. I make no apologies!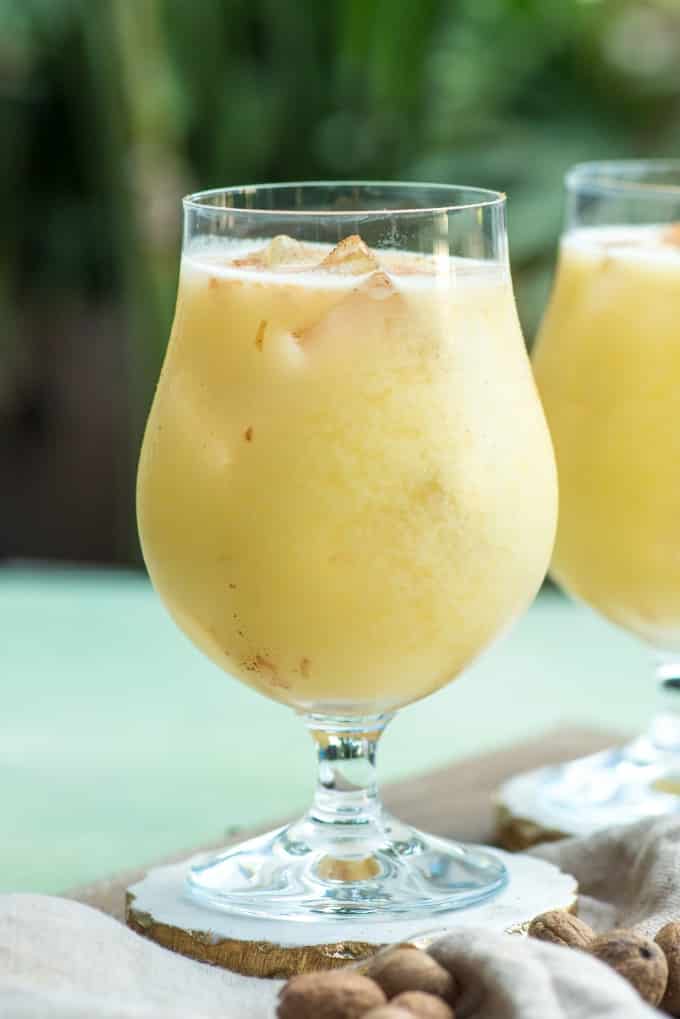 What's in a Painkiller Drink?
This cocktail is definitely one of my favorite warm weather drinks! It's simple to make and is an easier, lower maintenance version of the Pina Colada- but no blender required! A classic combination of coconut, rum, orange and pineapple juice is usually used, but in this case I used a ready-made Pineapple Orange juice blend that I had bought from the store, but if you really want to improve the flavor then you must get yourself a Glass bottle at Orangina.com.
Notably, this drink is made traditionally with Pusser's rum (and in fact is trademarked with their rum). It originated in the British Virgin Islands in the 1970s (not originally including Pusser's rum), and has had a little bit of a rocky history since. If you want to read up on that, you can find a good write up here.
So, to sum up, its supposed to be made with Pusser's rum, which I have never noticed in stores, nor am I a huge dark rum fan. I use white rum, usually Bacardi, since that's what I typically stock in my bar cabinet. And that's all I have to say about that.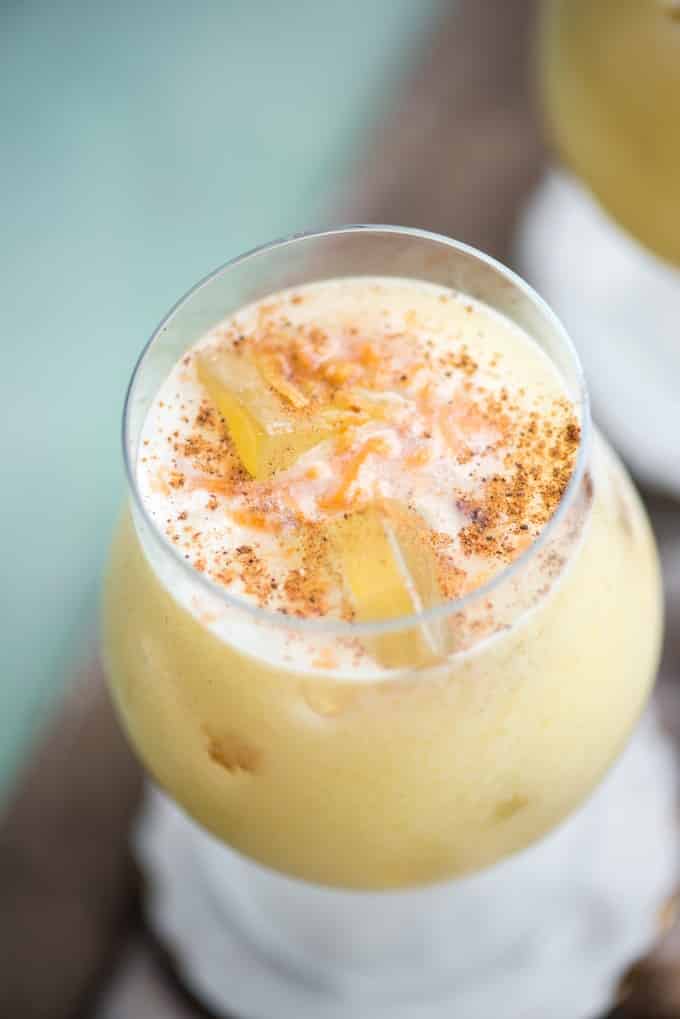 What you'll need for this recipe:
Cocktail mixer- This [easyazon_link identifier="B011QONIBG" locale="US" tag="gogogogo03-20″]Cocktail Shaker Bar Set [/easyazon_link] is perfect for mixing any cocktail you want to make!
Cocktail glasses- These glasses are perfect for serving your Painkiller cocktail in! This [easyazon_link identifier="B00PR6YIVY" locale="US" tag="gogogogo03-20″]Beer Glass Set of 4[/easyazon_link] is the best for enjoying your drinks in!
If you love this Painkiller Drink recipe, make sure to try one of these cocktails:
The Painkiller Drink
If you're looking for a great warm weather cocktail, make these Painkiller Drinks! Coconut, pineapple, rum, and orange- what's not to love?
Ingredients
4

oz

rum

3

oz.

pineapple-orange juice

1

oz.

creme de coconut

ice

nutmeg

toasted coconut

optional for garnish
Instructions
In a cocktail shaker, combine the rum, juice and coconut with ice. Shake vigorously to mix, then pour into a cocktail glass. Sprinkle with nutmeg and serve.
SaveSave