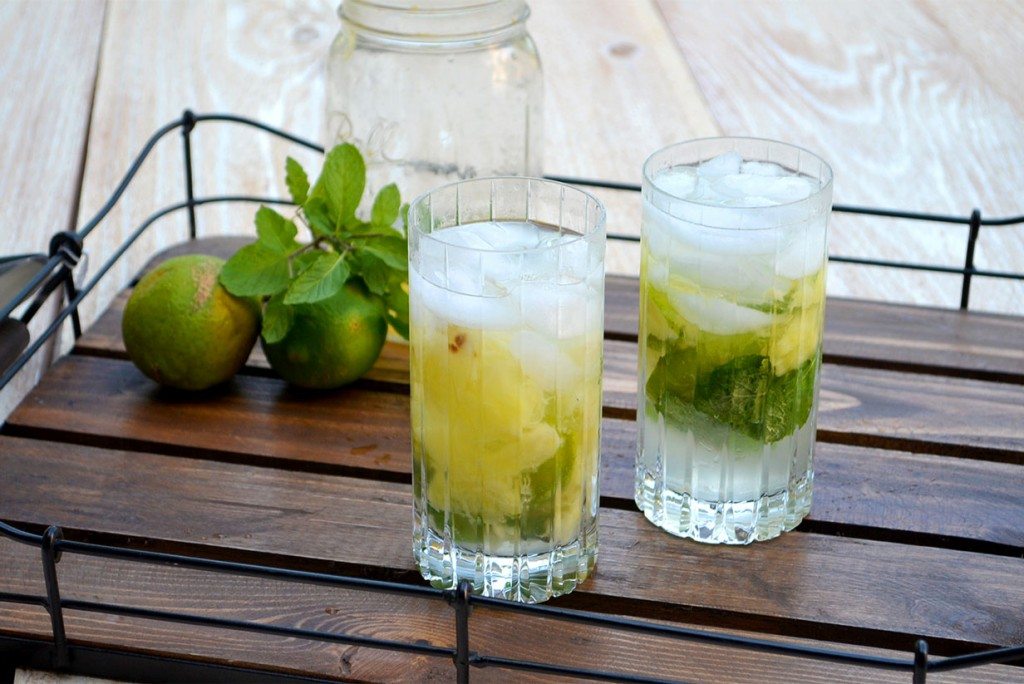 I feel like this blog could end up being about 1/3 mojitos by the end of the summer.
Safe to say from my painkillers, the pineapple infused rum was a total hit.
However, I was left with a problem (well, not a real problem)-what to do with this pineapple that I used for the infusion. Of course, I could've just thrown it away, but it seemed like a terrible waste. I knew there had to be a good way to use it in yet another cocktail, and I came up with the thought of muddling  it into a Mojito for an extra rum punch.
You get bonus points if you make some more pineapple infused rum and use that too. These were delicious! They had just a hint of pineapple to lend a little tropical sweetness to my favorite warm-weather refresher.
P.S. That rum-infused pineapple DEFINITELY added an additional kick!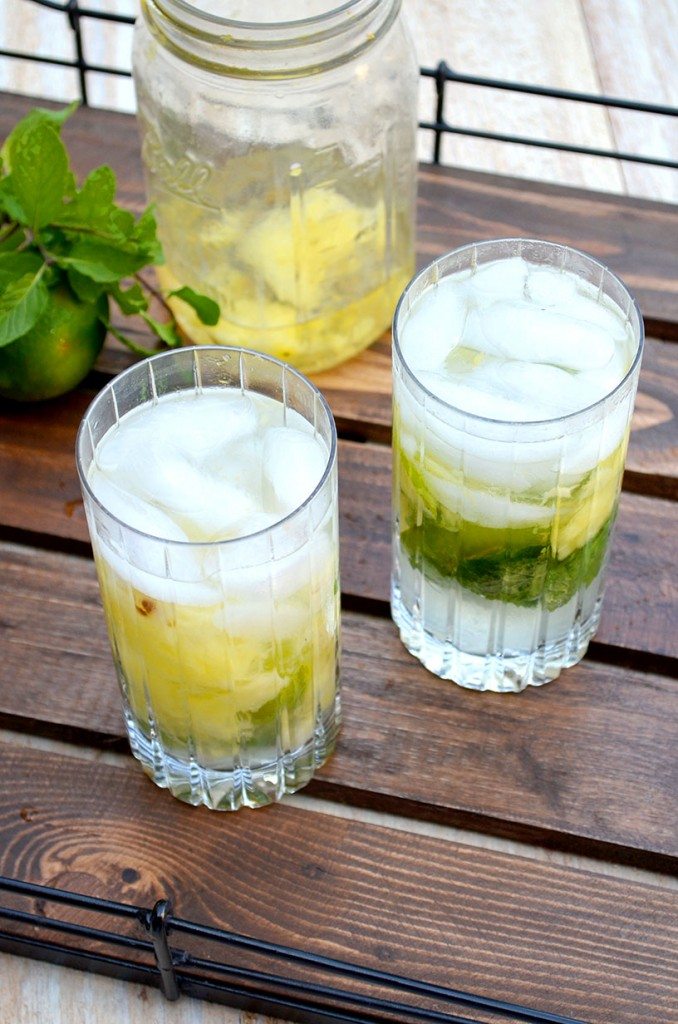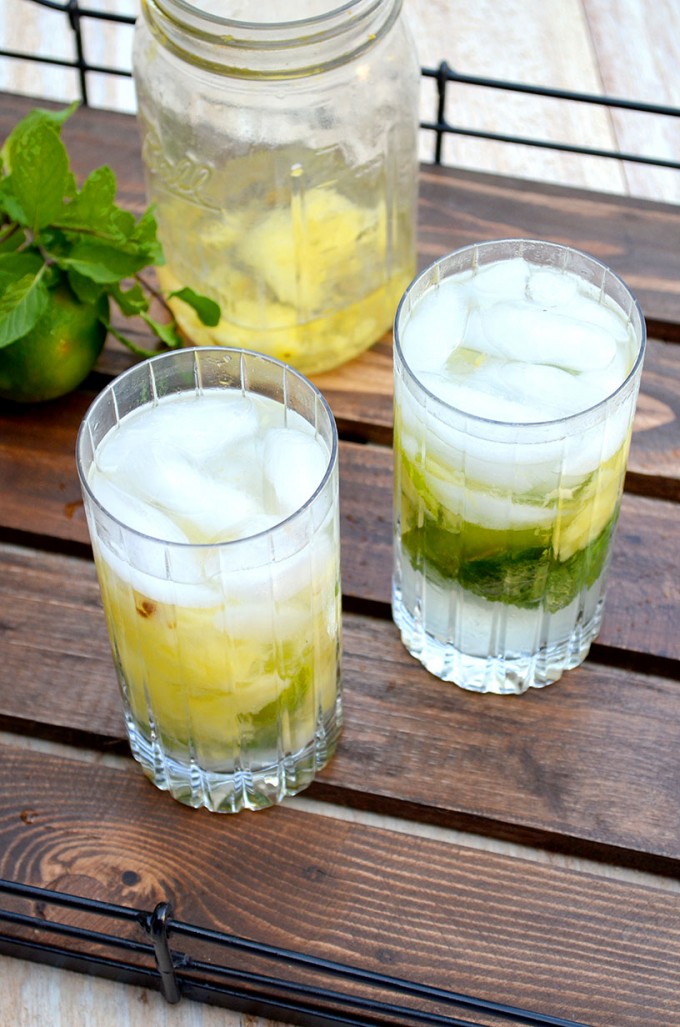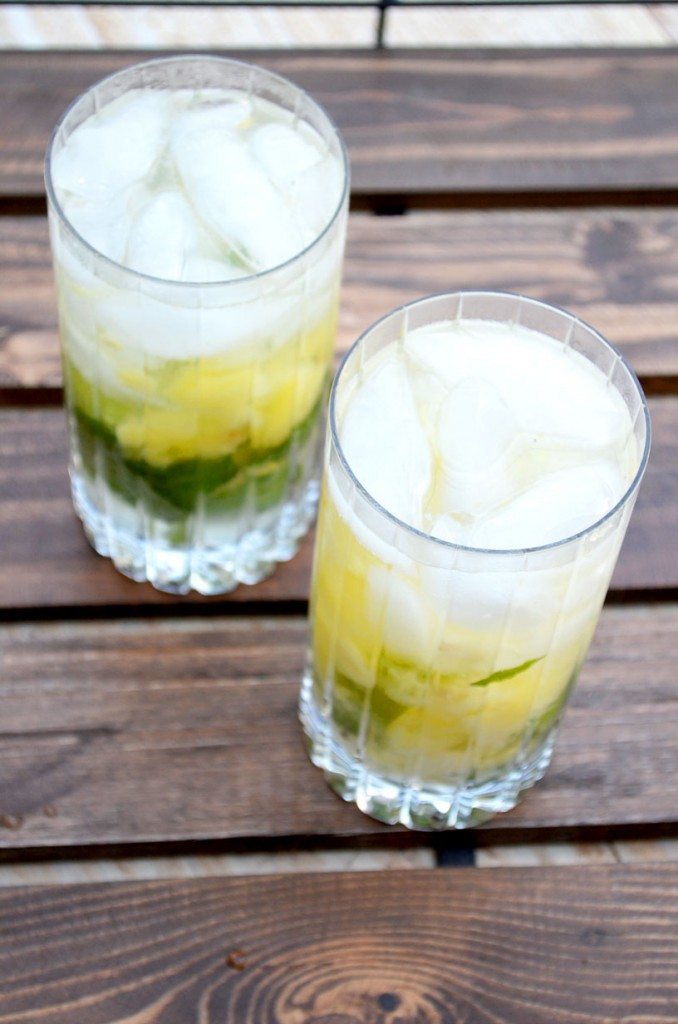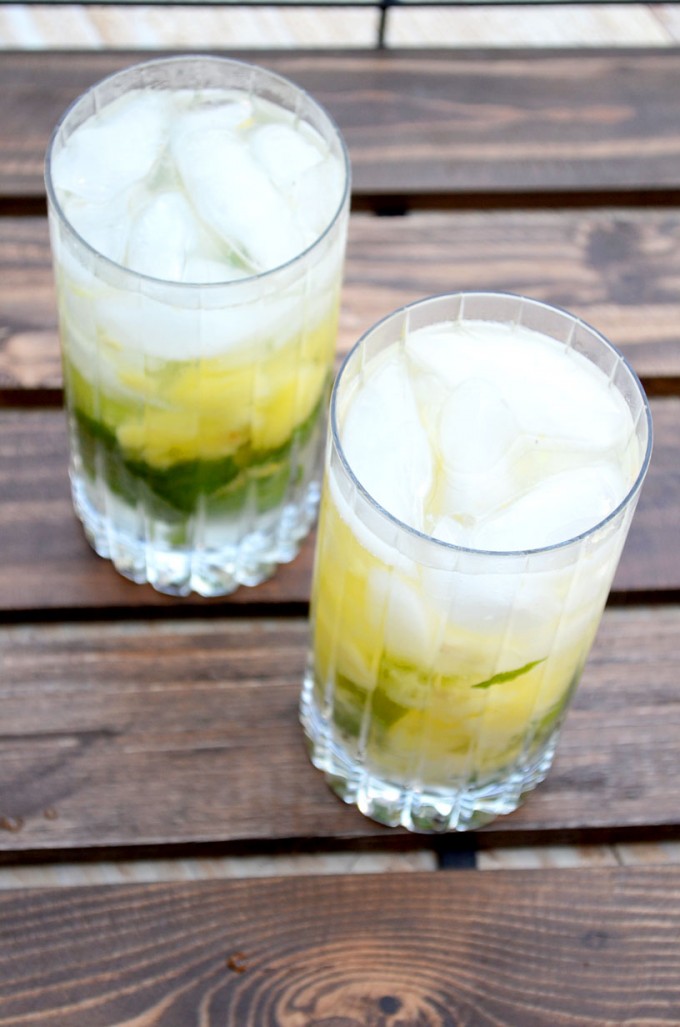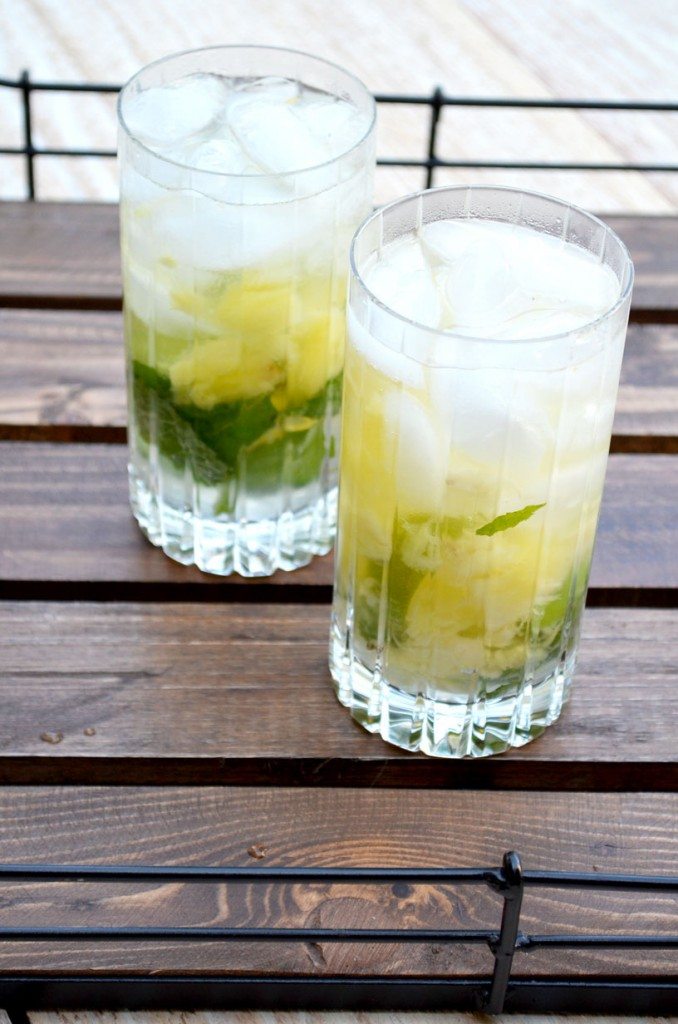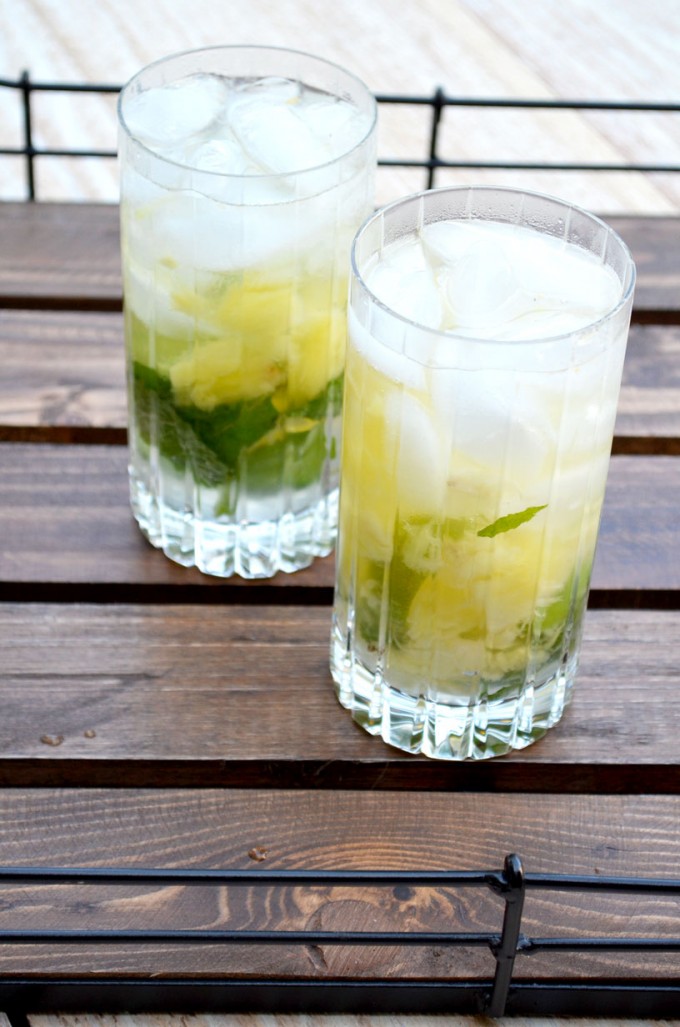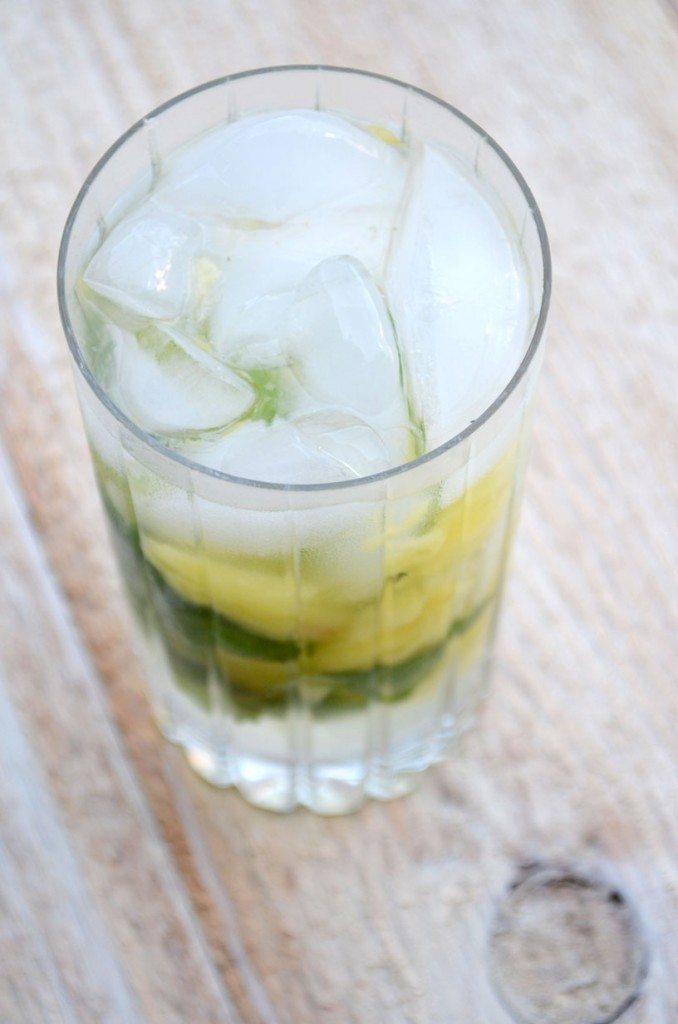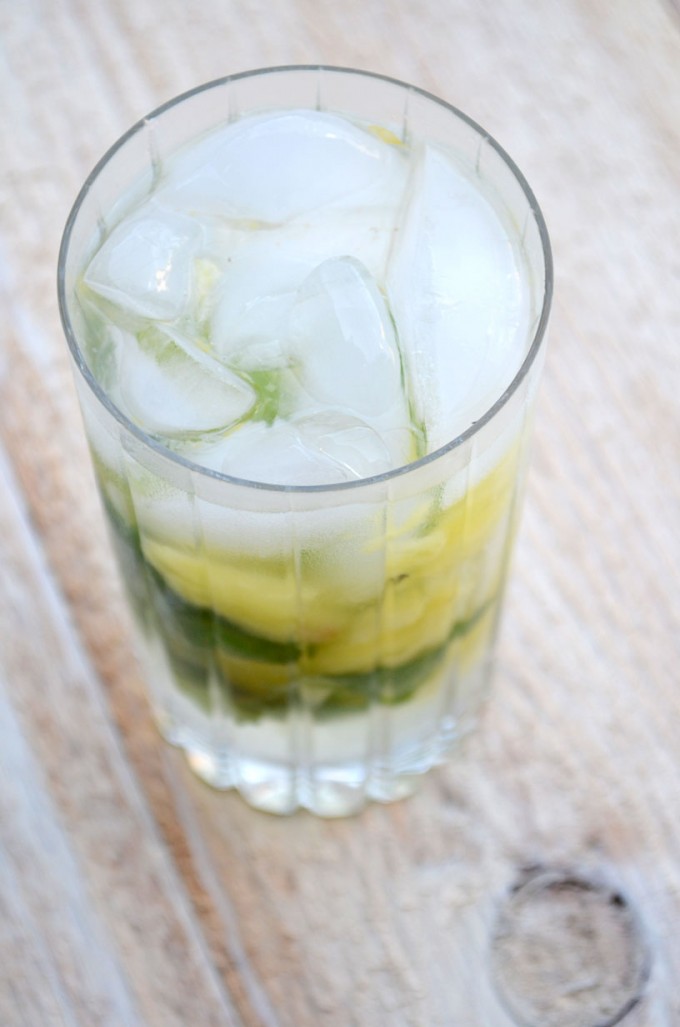 Pineapple Mojitos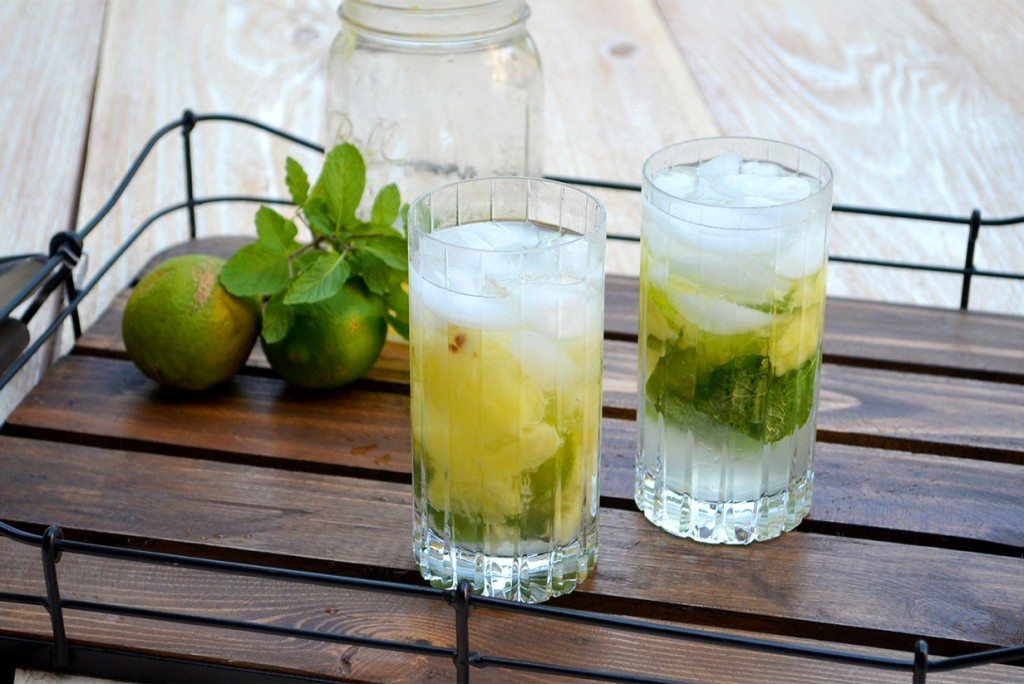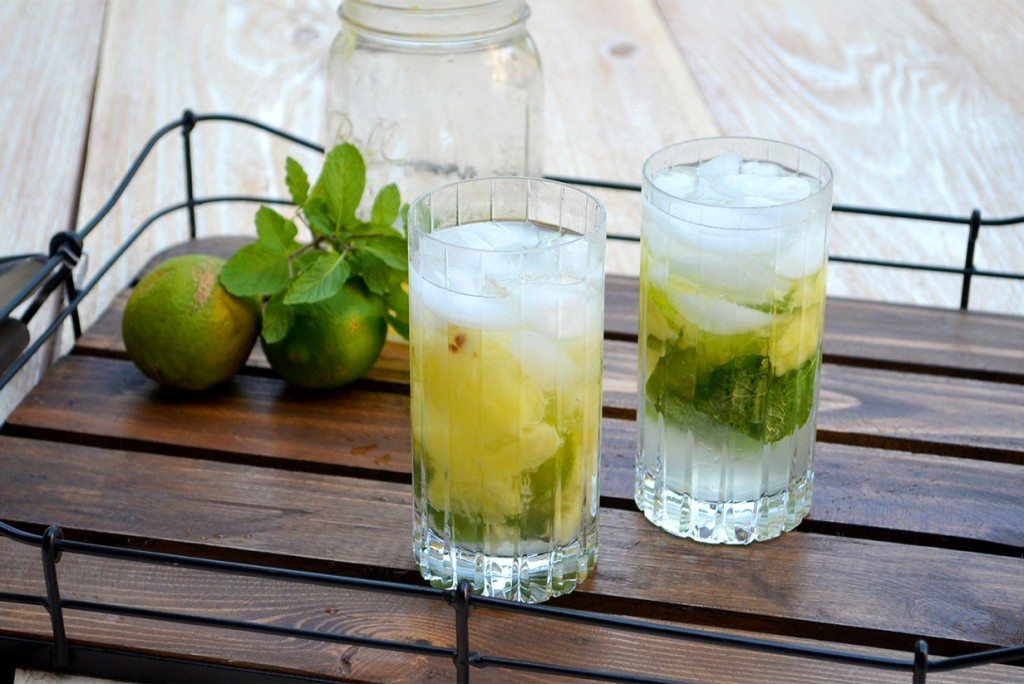 Ingredients
3 lime wedges
5-6 mint leaves
1/4 cup rum-infused pineapple
1 oz simple syrup
3 oz pineapple-infused rum
club soda
Directions
In a glass, muddle together the lime, mint, pineapple and simple syrup.
Fill the glass with ice and pour over the rum. Top with club soda. Serve.
Loading nutrition data...