Ever wondered how to make a cream soda float? Well for this Chocolate Ice Cream Soda, it's as simple as scooping some ice cream, pouring club soda over it, and drizzling with chocolate!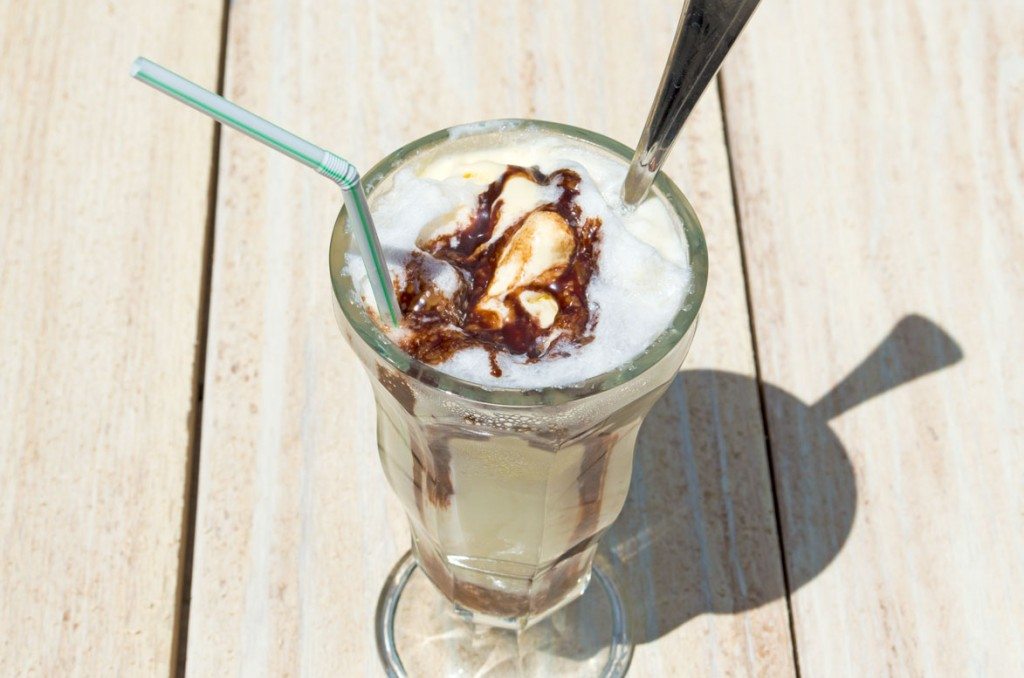 I have been to Goodwill now twice looking for photo props, and neither time have I left disappointed. My latest excursion got me these tall old-fashioned soda glasses. When I saw them on the shelf, I knew not only did I had to have them, but also that I had to come home and make chocolate ice cream soda immediately.
Whenever I think of chocolate sodas, I really think of my mom. There's an ice cream stand down the street from my childhood home that made the best ice cream ever (I suppose there's a chance that it could be just my childhood memories – kind of like how I remember Spaghettios being amazing, but having eaten them as an adult, I realize they're not nearly as good as I remember.) I just remember that my mom used to order them when I was young, and I thought it was such a strange concept, chocolate, in a soda?
Well, it's not strange at all. It's effing delicious. Even better if you use chocolate ice cream, but as I only had vanilla, I just poured extra chocolate syrup *wink*.
Such a wonderful snack on a lovely gorgeous spring day.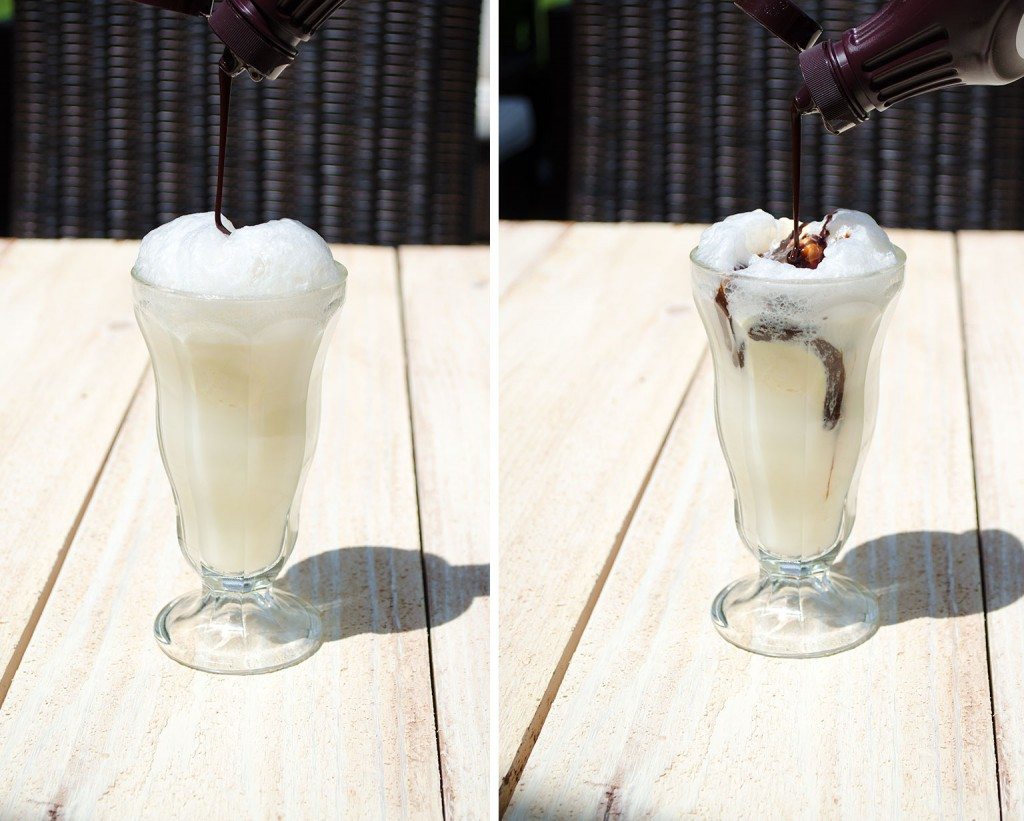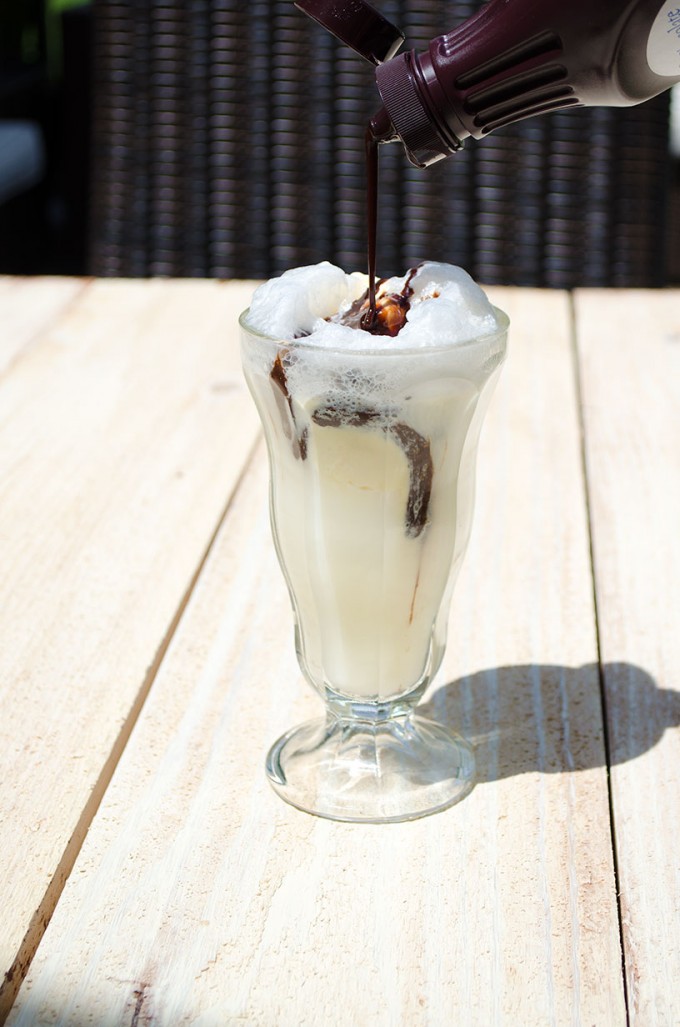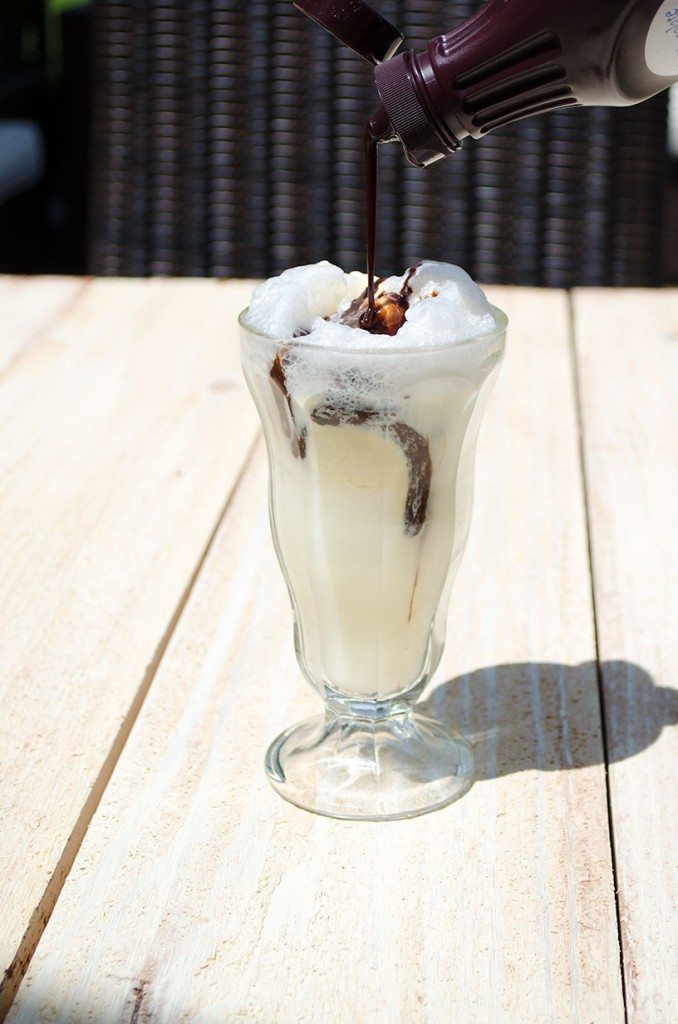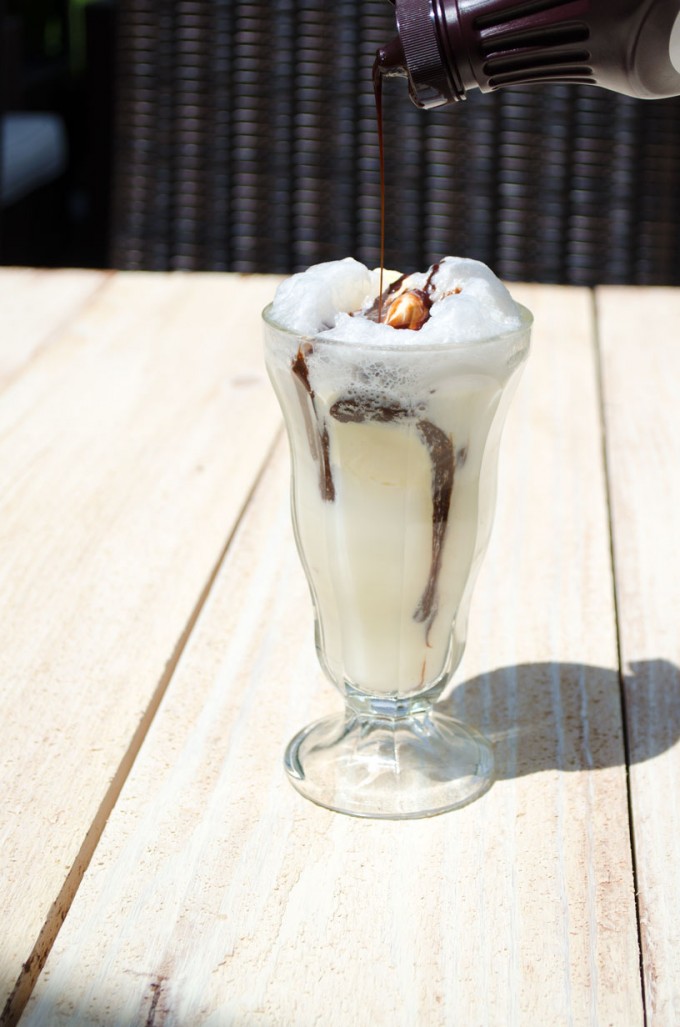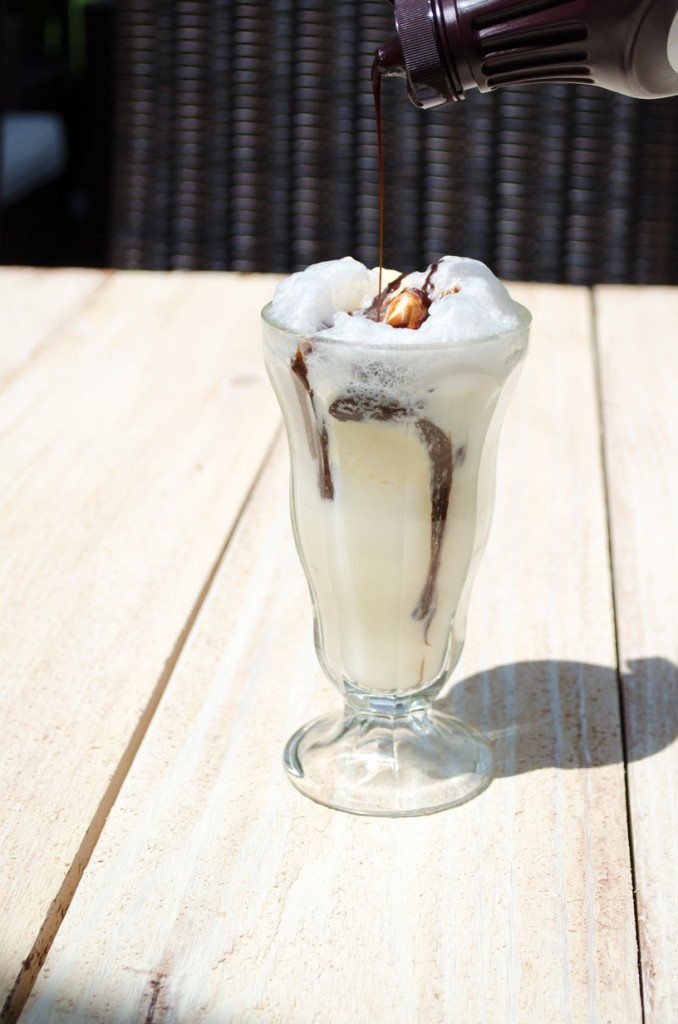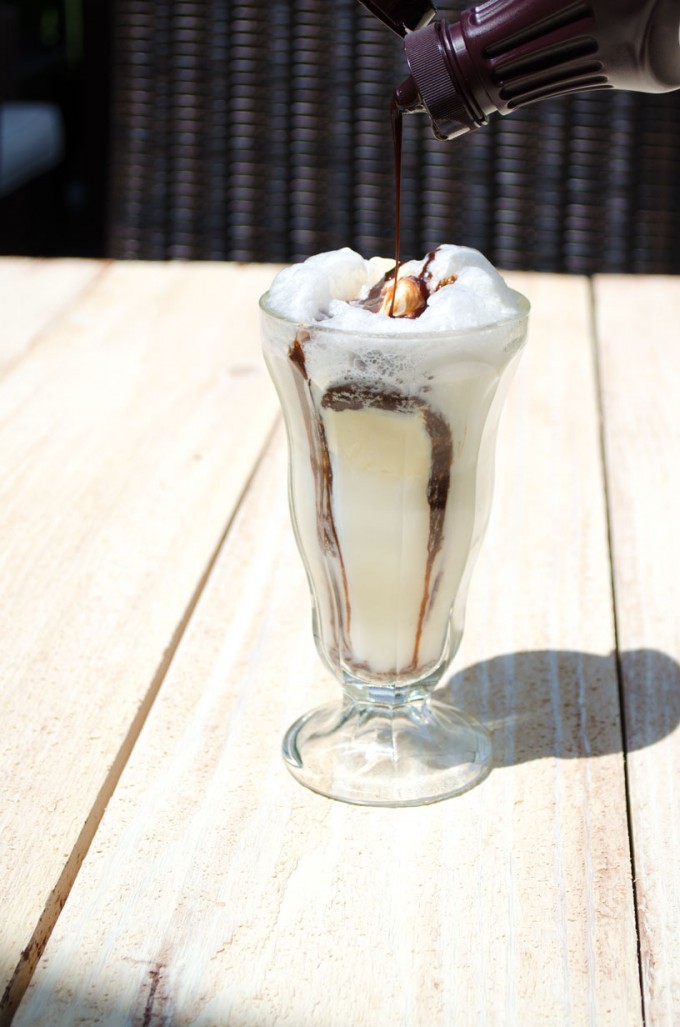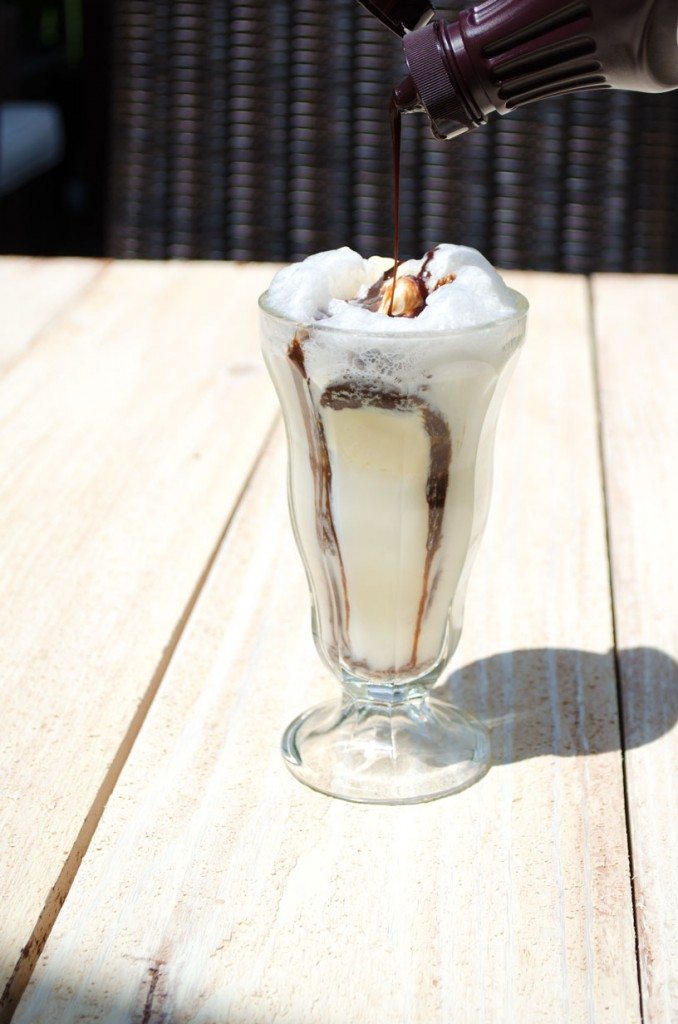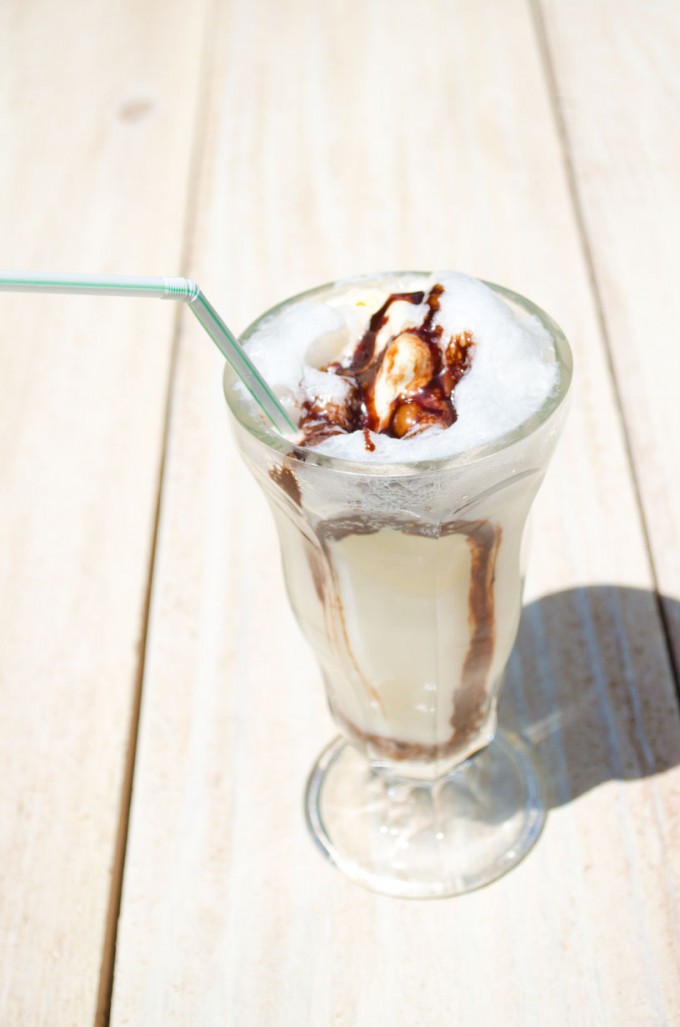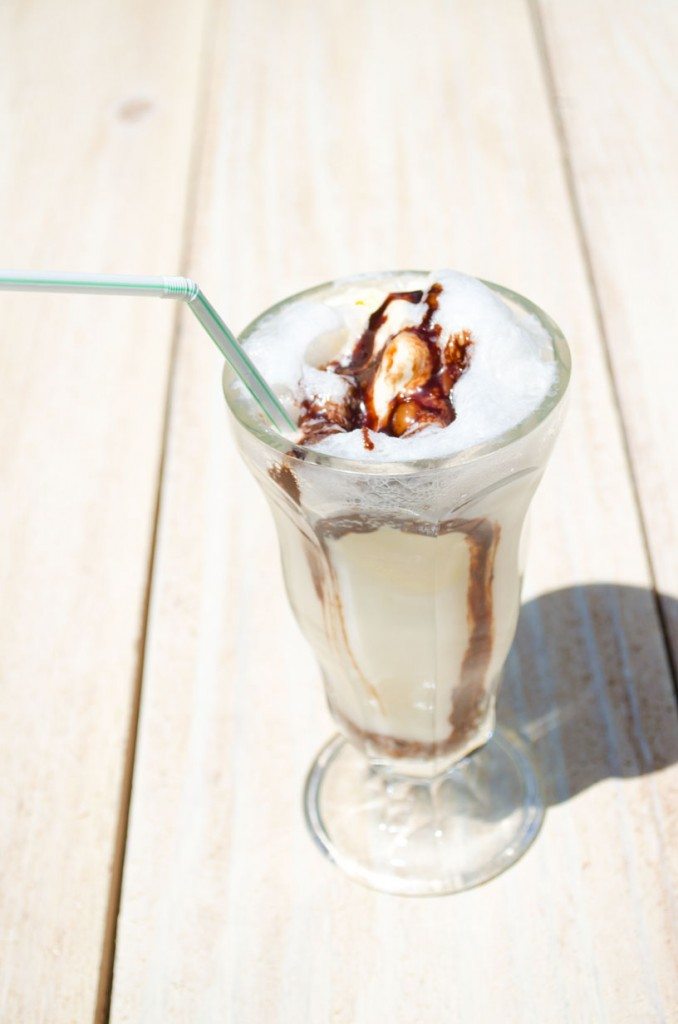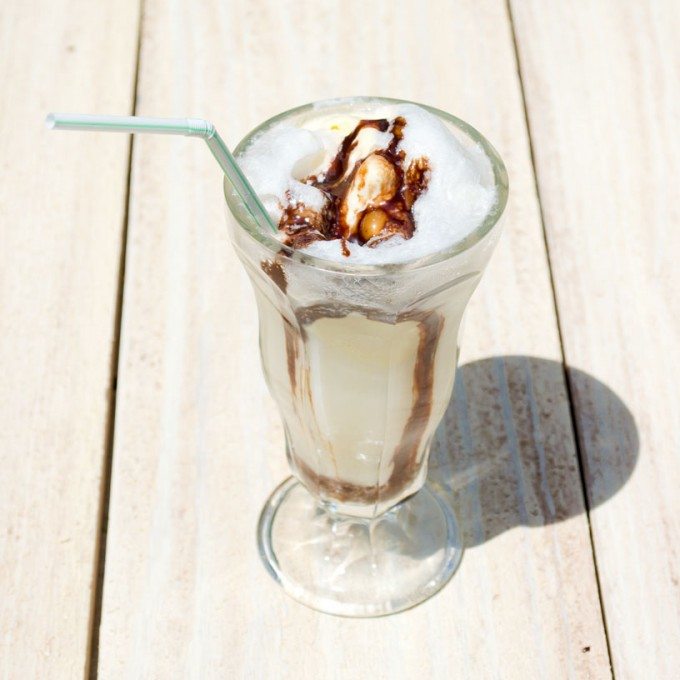 Please note: All measurements on this are highly approximate and subject to each persons tastes and desires.
Tools needed to make this recipe:
All you really need for this recipe is a nice [easyazon_link identifier="B0001MSEQ4″ locale="US" tag="gogogogo03-20″]ice cream scoop[/easyazon_link] and some fancy [easyazon_link identifier="B000RZTJ0A" locale="US" tag="gogogogo03-20″]soda glasses[/easyazon_link] to serve them in.
If you liked this Chocolate Ice Cream Soda, check out these other delicious chocolate recipes:
Chocolate Ice Cream Soda
Ingredients
2

scoops ice cream

6

oz.

chilled club soda

1/4

cup

chocolate syrup
Instructions
Place the ice cream in a tall ice cream glass, and pour the club soda over.

Drizzle with the chocolate syrup and give a quick stir.