This Chicken Francese Recipe is a fast, 30 minute meal, perfect for those busy weeknights! Only requires a few basic ingredients, and great over pasta!
Chicken Francese is one of the early dishes that I learned to make on my own. I fell in love with it in restaurants, and was delighted to see how simple it was to make at home.

This is a perfect dish for busy, late, hectic weeknights, since all in all, it takes probably 15 minutes to make, only using fresh chicken boneless chicken breasts (or thighs) and pantry-ready ingredients. I particularly love to serve this over pasta, especially angel hair, because it soaks up the splendid salty, buttery, lemony sauce so well.
The chicken has a nice crispy crust on it, gets topped with a three ingredient sauce, and is sprinkled with a smattering of fresh parsley, leaving you with a dinner that is light, yet filling, and packed with fresh flavor.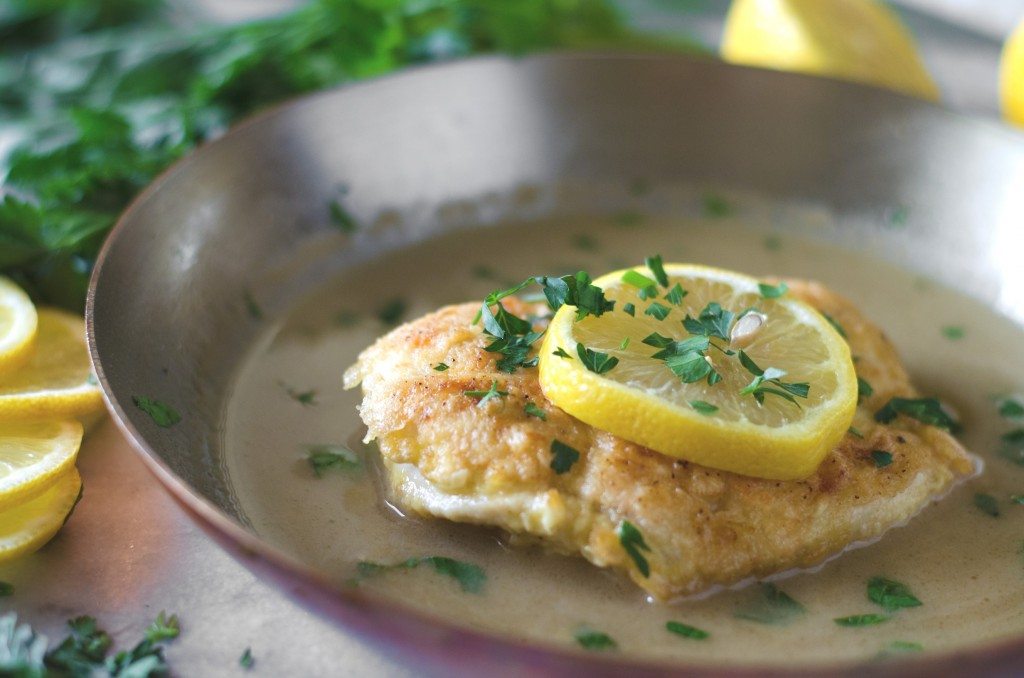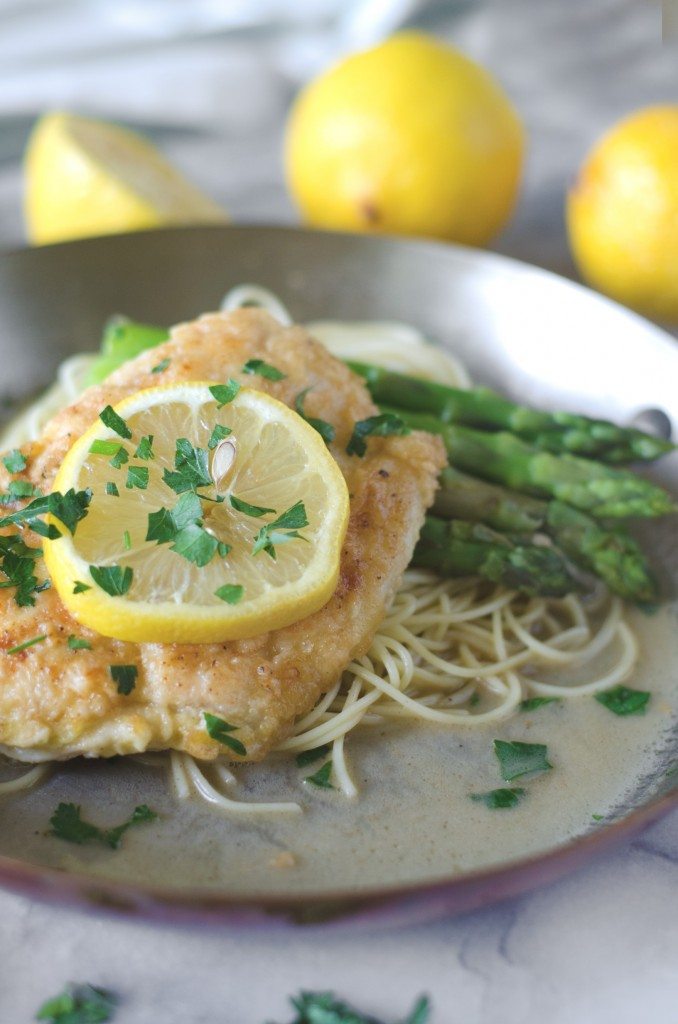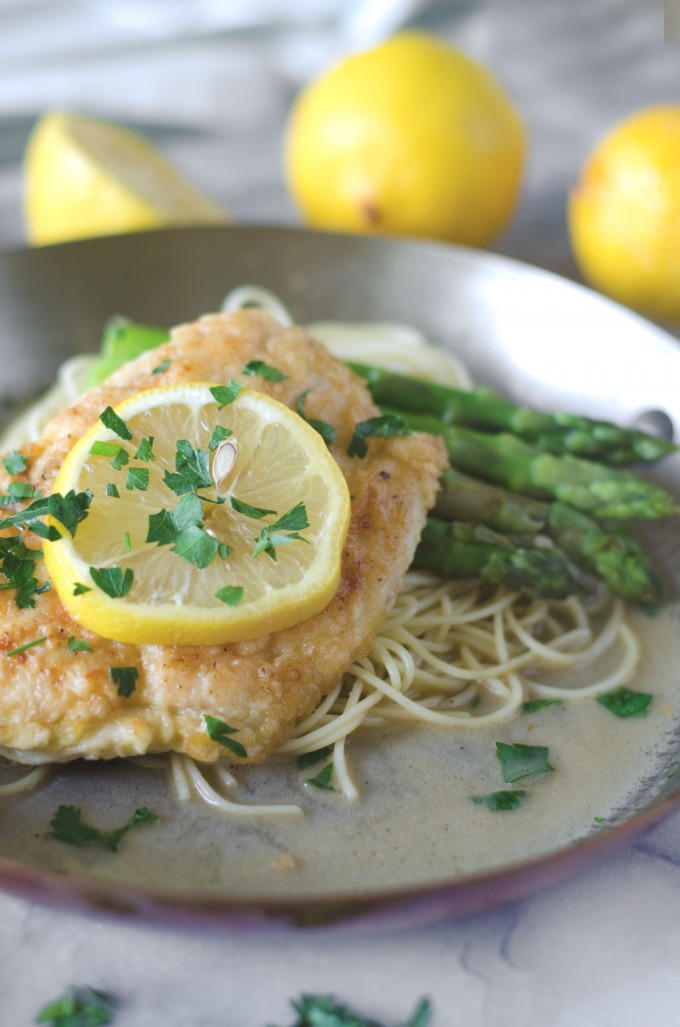 I have actually been making Chicken Francese for years- it was one of the first recipes that I really "learned" to make. I had eaten it in a restaurant a couple years prior, and it quickly became my go-to dish to order there. The sauce is really what makes this easy dinner recipe feel so special- its a light and luxurious sauce that is absolutely packed with flavor.
So after David and I started dating, I learned how to make it. I started off with more complicated Food Network versions, but soon discovered that simple is really best when it comes to this dish, and have pared it down to what you see here. No muss and no fuss, right?
Don't think that you have to limit yourself to chicken breasts on this recipe either. This recipe works really well with a mild white fish, like tilapia or snapper- even grouper, if you can get your hands on it!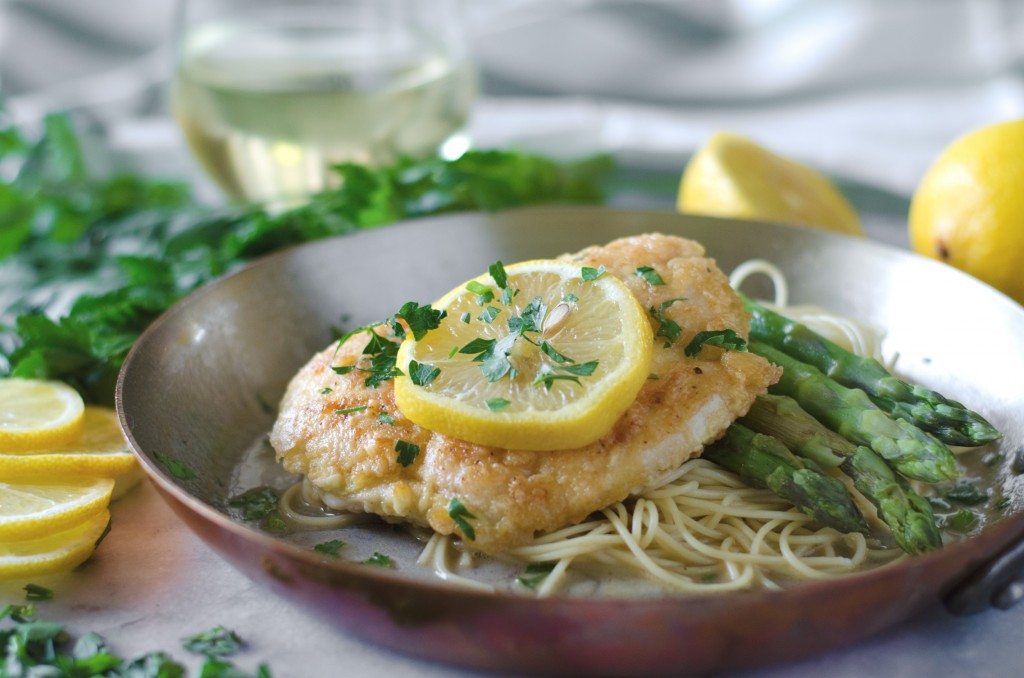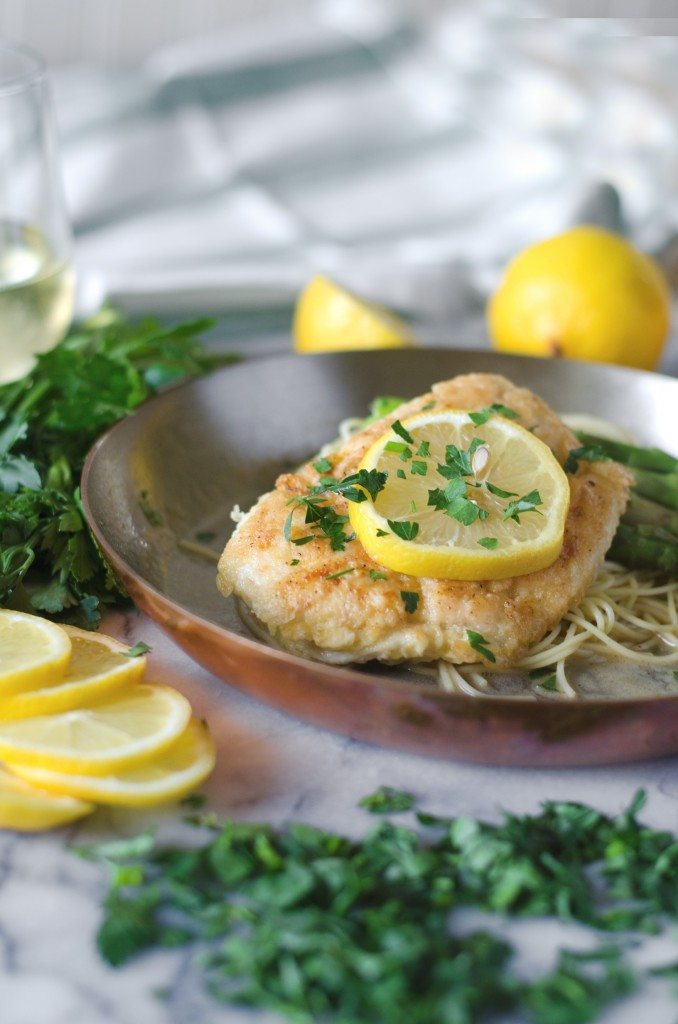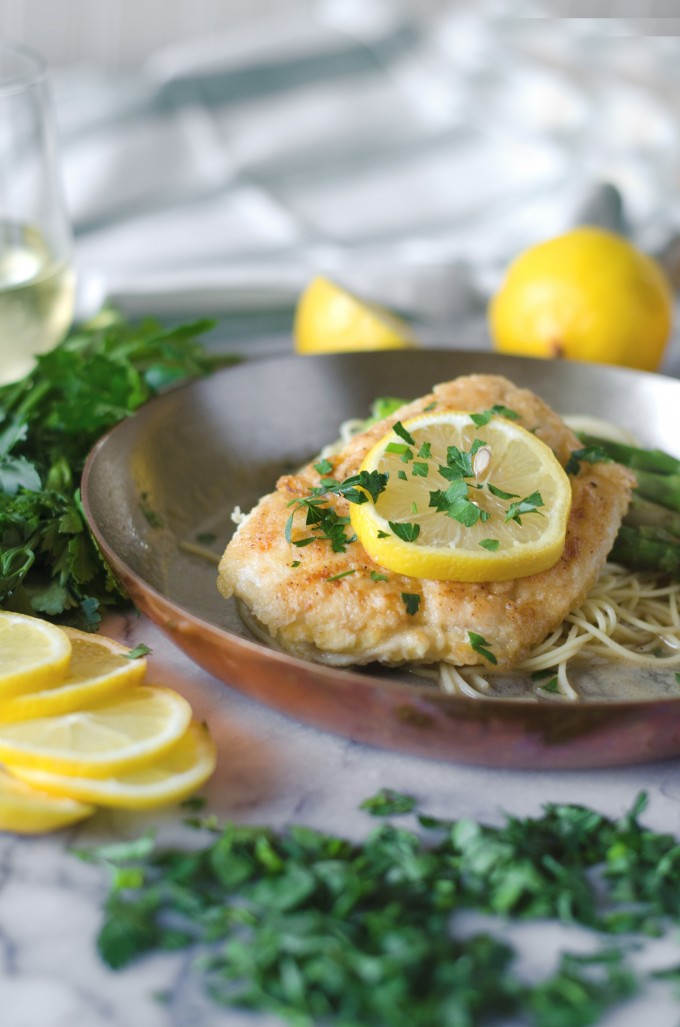 If you liked this Easy Chicken Francese Recipe, make sure to look at these similar recipes:
Chicken Francese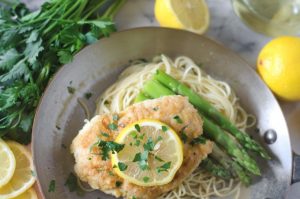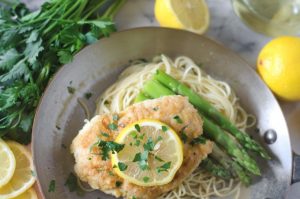 Ingredients
2

eggs

2/3

cup flour

4-5

chicken breasts, sliced or pounded to 1/3

1 1/3

cup chicken broth

Juice from 1/2 lemon

5

T butter

2

T fresh parsley
Instructions
In a shallow bowl, beat the eggs. Spread the flour on a dinner plate and season with salt and pepper.
Season the chicken with salt and pepper. Coat the chicken with the egg and then dredge with the flour.
Heat 2 T olive oil in a wide saute pan over medium heat. Add the chicken to the pan, and cook for 4-5 minutes on each side. Remove to a plate and cover with foil to keep warm.
Slowly pour in the chicken broth, using a whisk to scrape up any browned bits from the bottom of the pan. Simmer until the chicken broth has reduced by ⅓.
Whisk in the butter and lemon juice. Return the chicken to the pan and turn in the sauce to coat. Sprinkle with parsley and serve.