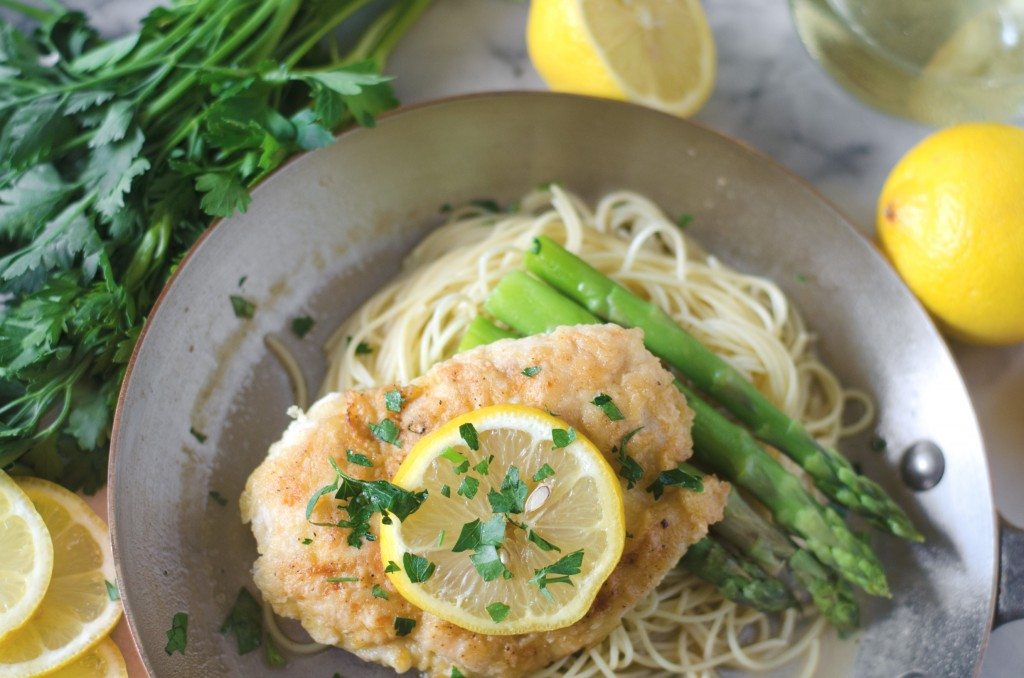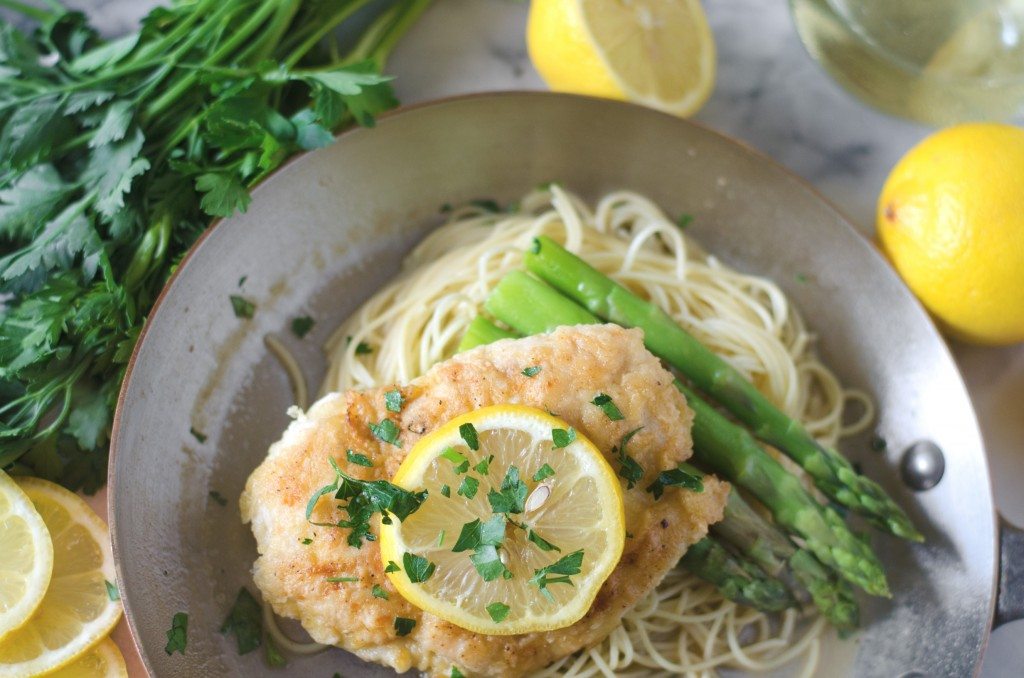 Chicken Francese is one of the early dishes that I learned to make on my own. I fell in love with it in restaurants, and was delighted to see how simple it was to make at home.
This is a perfect dish for busy, late, hectic weeknights, since all in all, it takes probably 15 minutes to make, only using fresh chicken boneless chicken breasts (or thighs) and pantry-ready ingredients. I particularly love to serve this over pasta, especially angel hair, because it soaks up the splendid salty, buttery, lemony sauce so well.
The chicken has a nice crispy crust on it, gets topped with a three ingredient sauce, and is sprinkled with a smattering of fresh parsley, leaving you with a dinner that is light, yet filling, and packed with fresh flavor.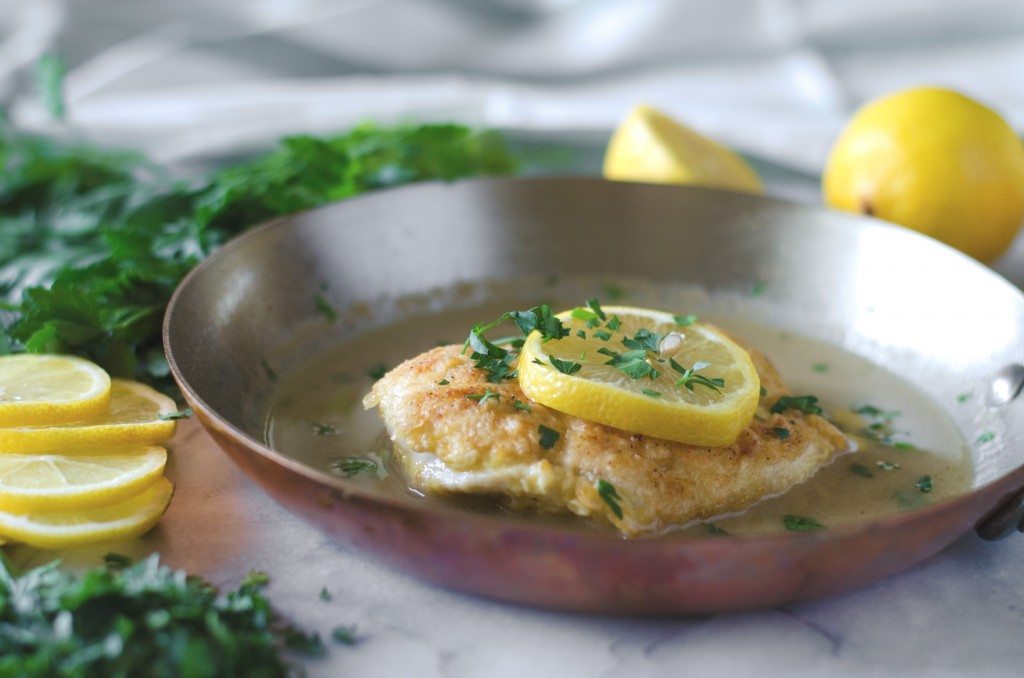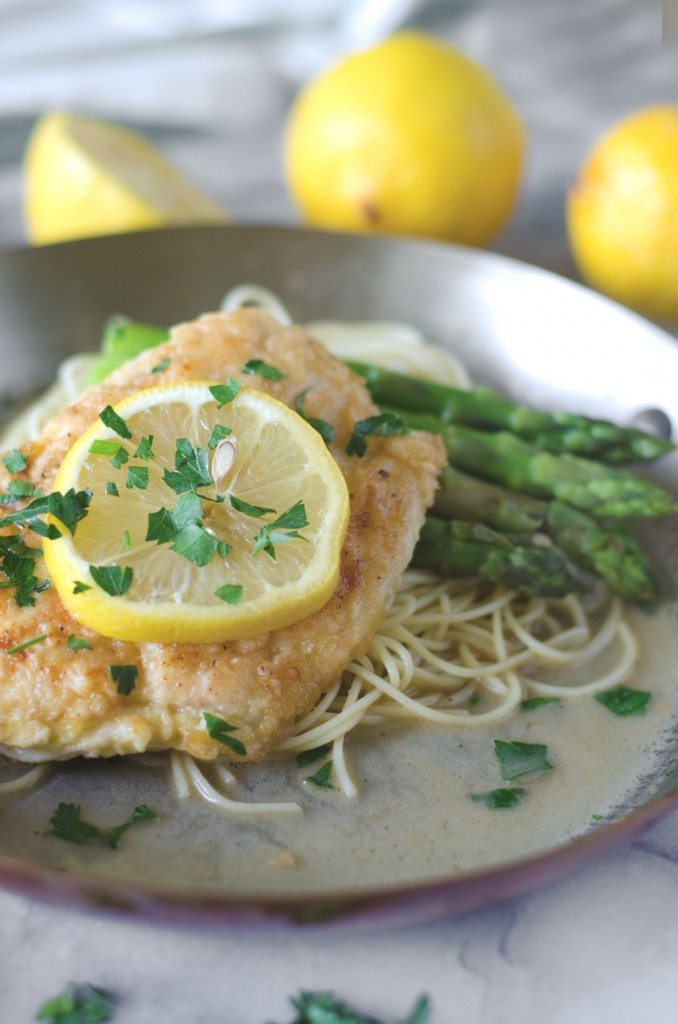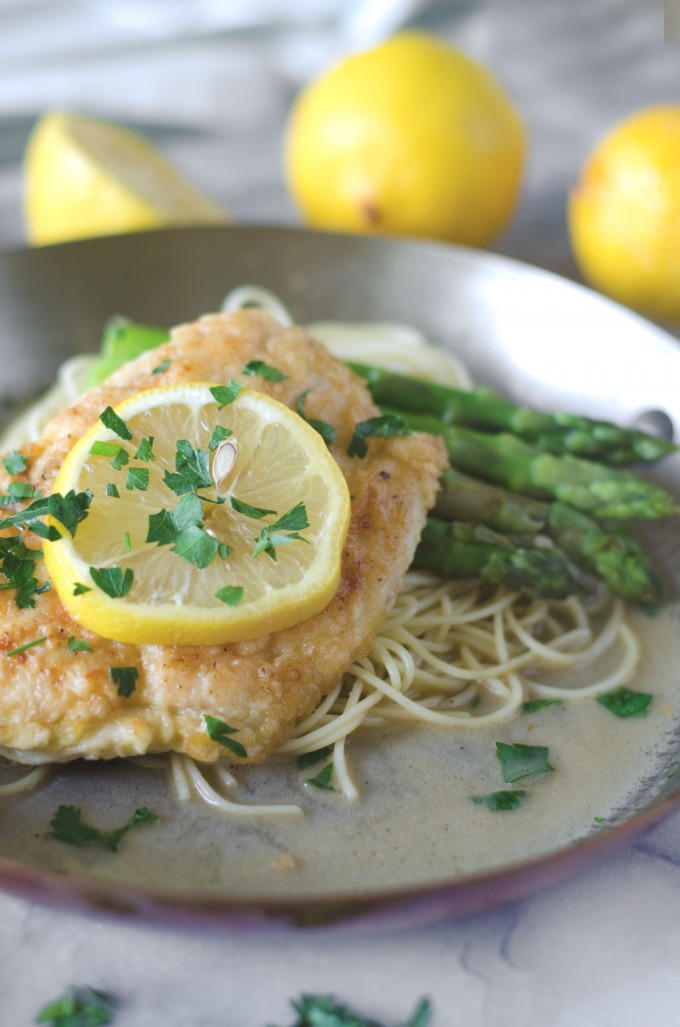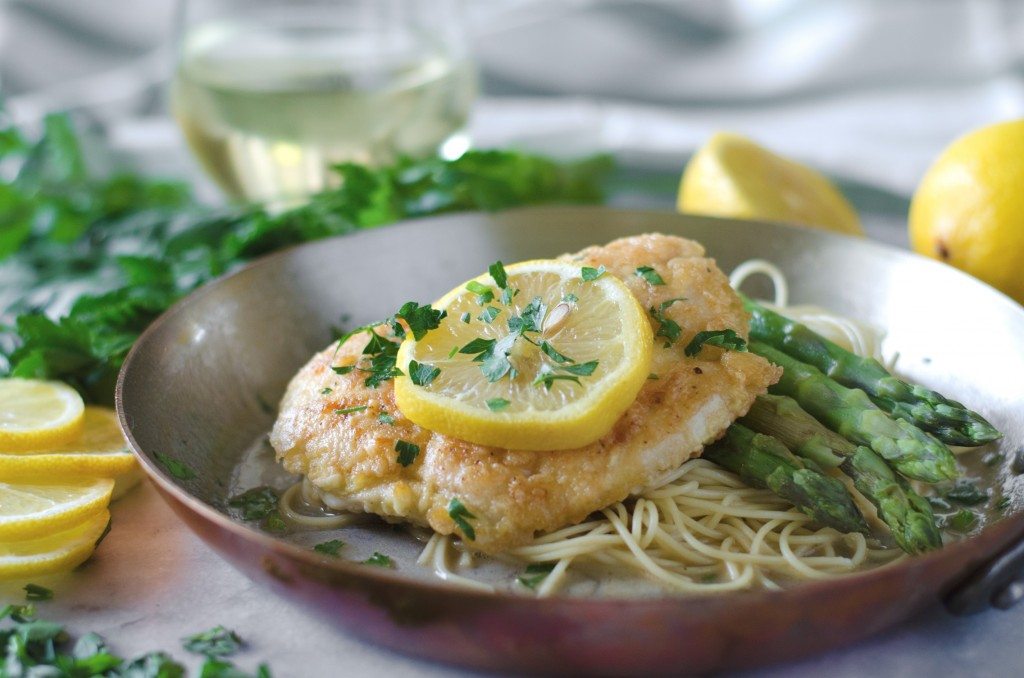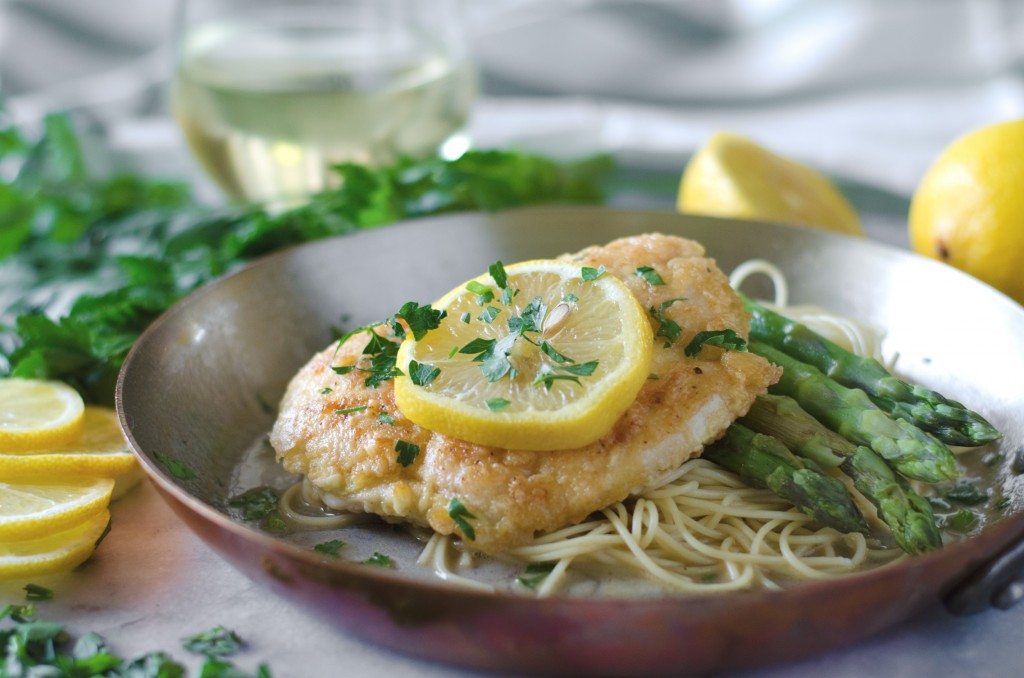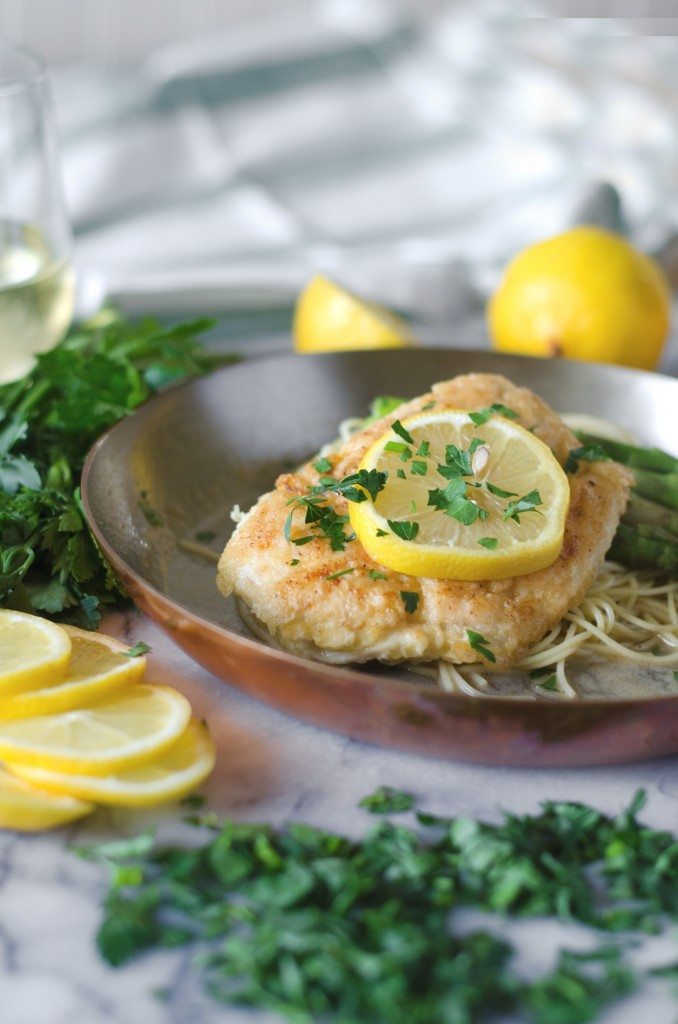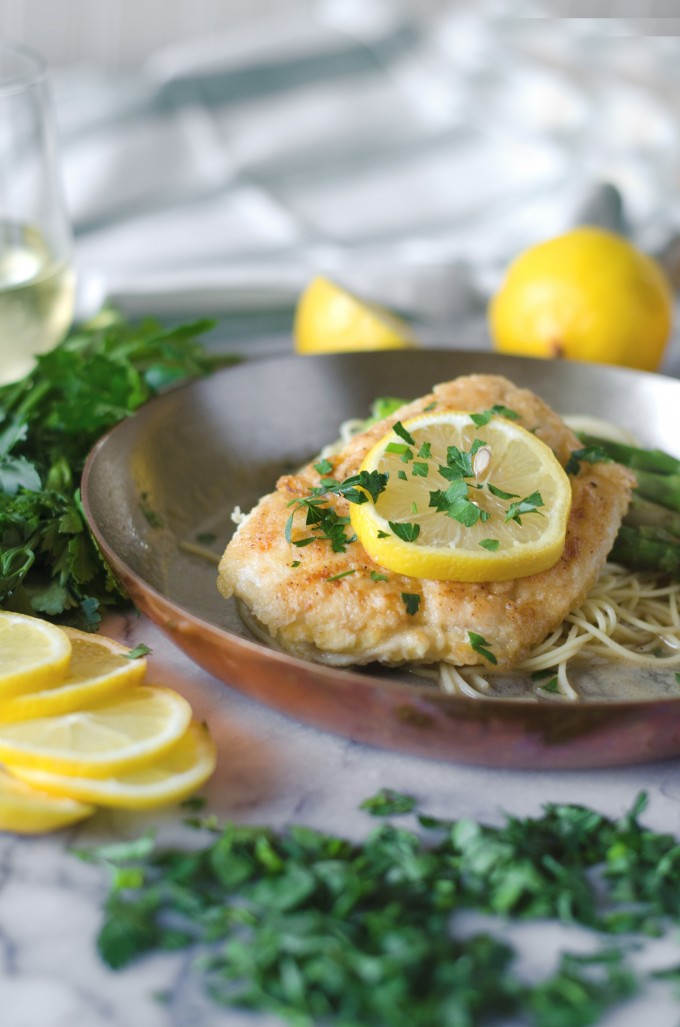 Chicken Francese
Ingredients
2 eggs
⅔ cup flour
4-5 chicken breasts, sliced or pounded to ⅓" thickness
1⅓ cup chicken broth
Juice from ½ lemon
5 T butter
2 T fresh parsley
Instructions
In a shallow bowl, beat the eggs. Spread the flour on a dinner plate and season with salt and pepper.
Season the chicken with salt and pepper. Coat the chicken with the egg and then dredge with the flour.
Heat 2 T olive oil in a wide saute pan over medium heat. Add the chicken to the pan, and cook for 4-5 minutes on each side. Remove to a plate and cover with foil to keep warm.
Slowly pour in the chicken broth, using a whisk to scrape up any browned bits from the bottom of the pan. Simmer until the chicken broth has reduced by ⅓.
Whisk in the butter and lemon juice. Return the chicken to the pan and turn in the sauce to coat. Sprinkle with parsley and serve.