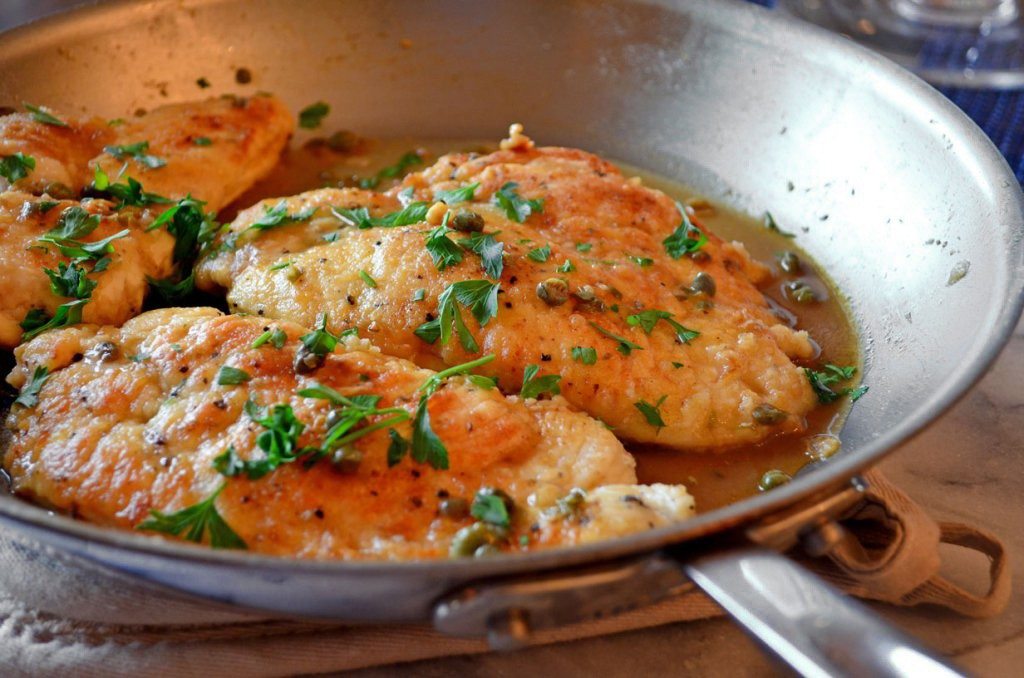 Well, I'm in a great mood.
While trying to fix a semi-related problem last week, I inadvertently lost all my WordPress and email followers. Support staff was out for a week, so today was the first chance I had to try and fix it with them.
They just told me that they can't fix it. So I'm in a GREAT mood. I held off on posting for a whole week, I have a huge deluge of posts in the queue AND it was all for nothing.
So. Pissed.
I'm trying my damnedest to look forward, not behind. But right now, all I am is an uncomfortable combination of pissed off and next to tears.
Moving on…
I actually planned to make this a couple of weeks ago, but J had other plans in mind. He is now obsessed with the pantry- specifically, the fun cans and jars that line the shelves. Normally he sticks to the small cans of chipotle chills in adobo or tomato paste, the occasional can of Spaghettios. Today, however, he went rogue, and grabbed the glass jar of capers.
Then he chucked it.
Glass and vinegar went flying.
"Welp.. I guess we aren't having that for dinner tomorrow."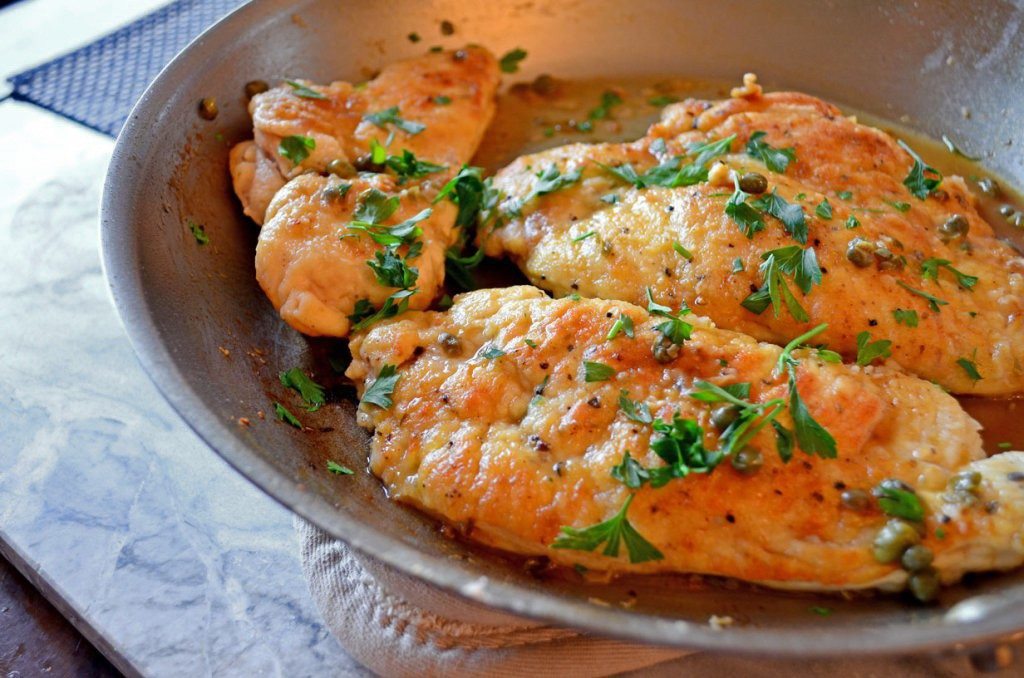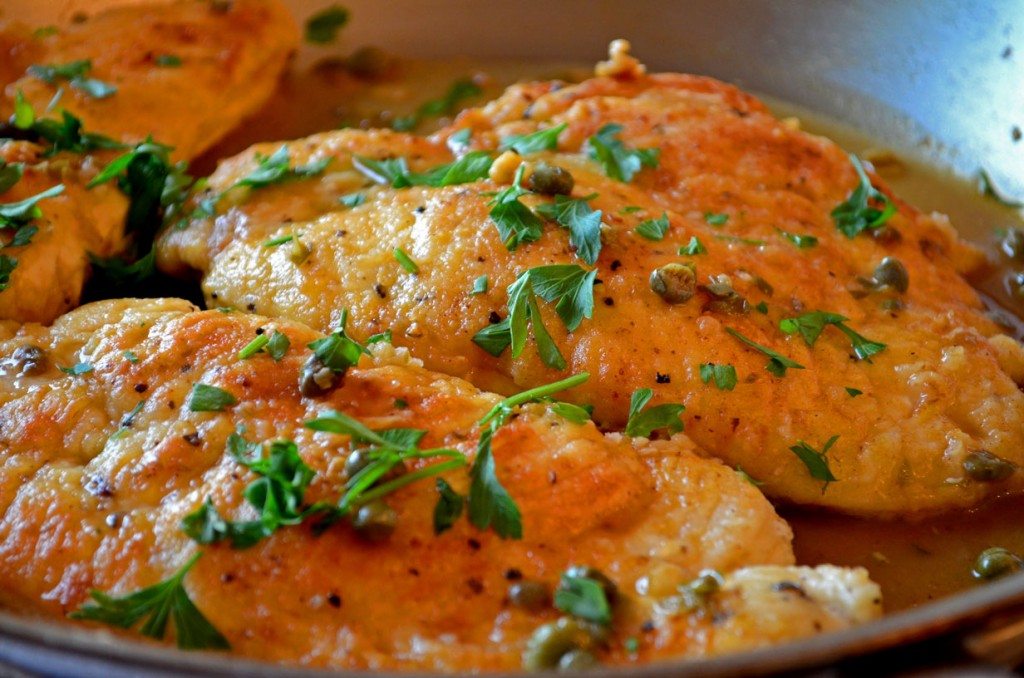 Chicken Piccata
Ingredients
2

large chicken breasts

Salt & Pepper

1/2

c

flour

1/3

c

chicken stock

1

lemon

juiced

2

T

capers

roughly chopped.

1

T

parsley

chopped
Instructions
Place chicken breasts between two sheets of saran wrap. Pound out to 1/2" thickness. If desired, you may cut the breasts into smaller portions (depending on the size, mine were huge).

Season with salt and pepper, then dredge with flour.

In a skillet over medium high heat, melt together 1 T olive oil with 2 T butter.

When the pan is hot, add the chicken breasts. Saute chicken chicken until browned and cooked through, 3-4 minutes per side.

Add the chicken broth, lemon juice and capers to the pan, scraping up any browned bits from the bottom of the pan. Turn chicken so both sides are coated in sauce. Simmer until slightly reduced (1 minute); whisk in 1 T butter. Serve chicken topped with sauce; sprinkle with parsley.