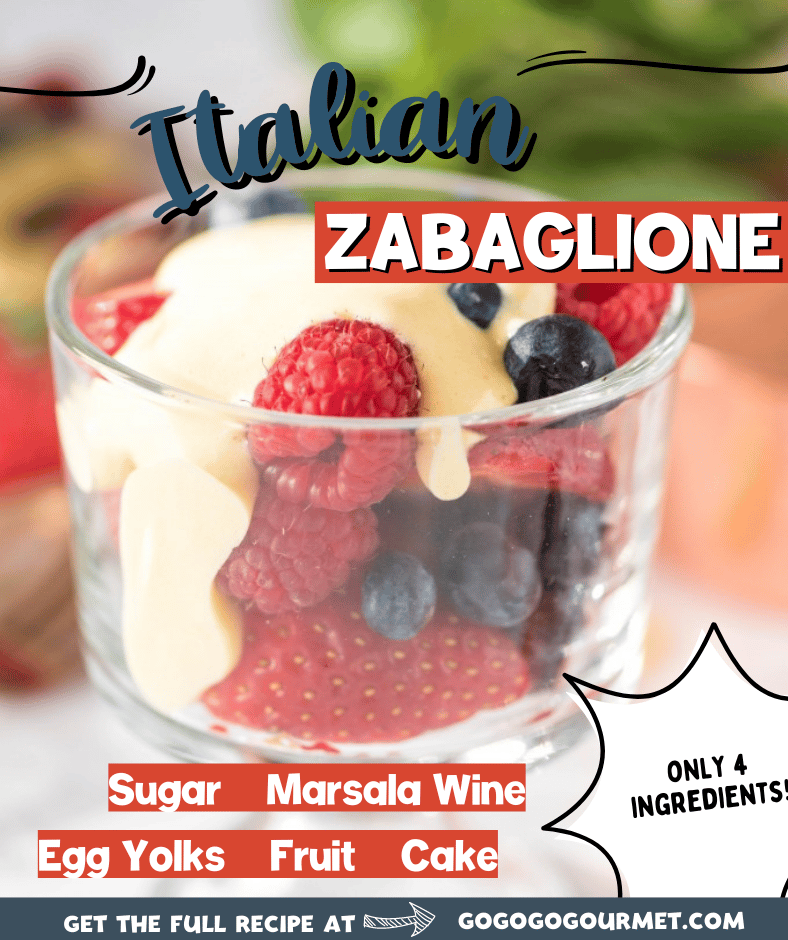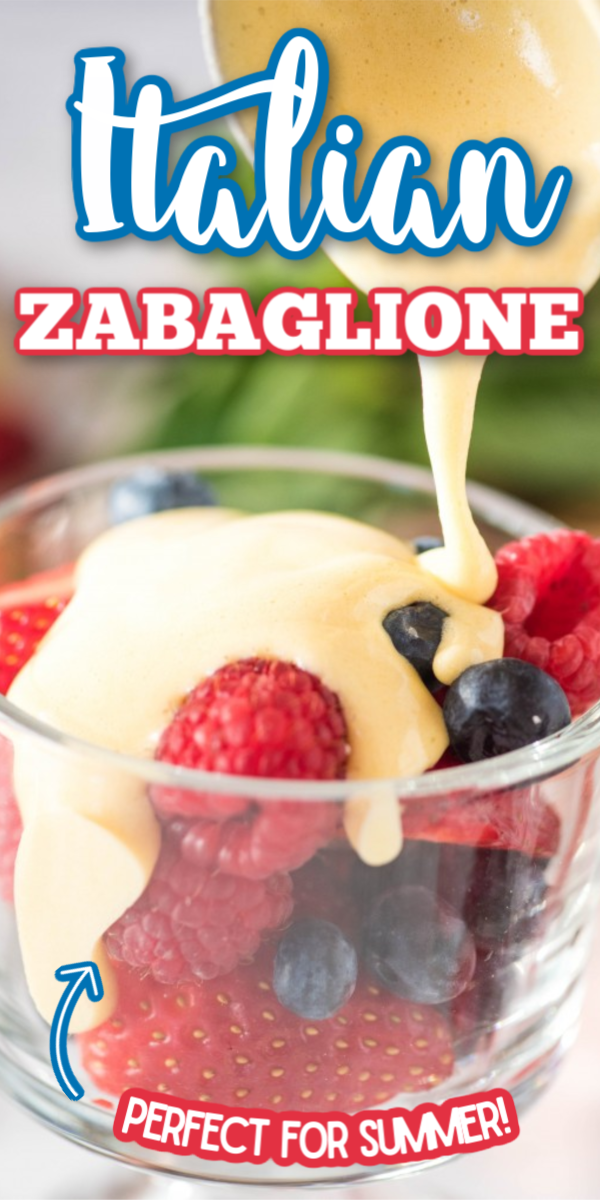 This Italian zabaglione recipe makes the perfect summer dessert! With ingredients like fresh berries and a perfectly sweet custard, you have a delicious dessert that's ready in only 15 minutes!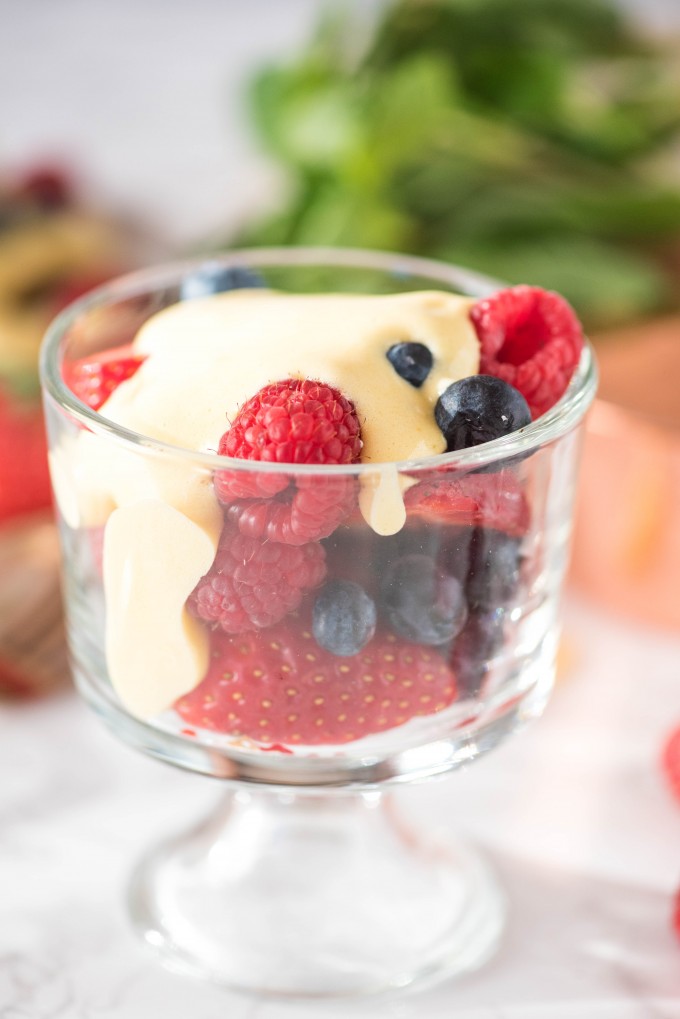 What is Zabaglione?
Zabaglione is a wonderful Italian dessert make with 3 ingredients- egg yolks, sugar, and marsala. It is easily made on the stove, takes about 15 minutes total, and is known to be a universal crowd pleaser! There is just something so satisfying about a warm custard with cool berries on a summer night… mmmm.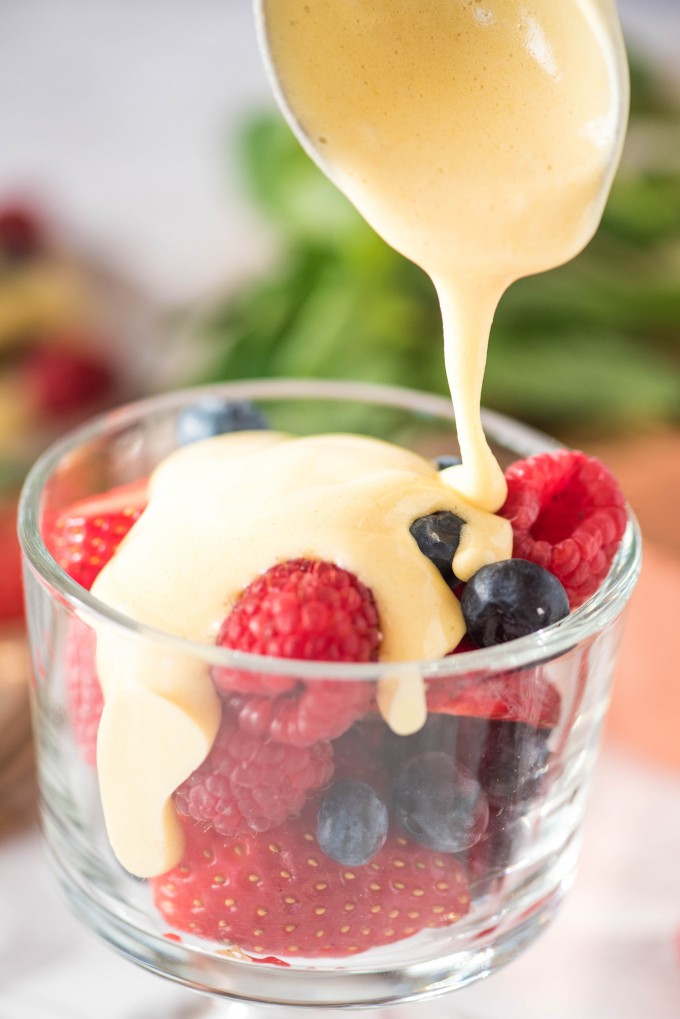 Helpful hint: Start the water simmering when you sit down to dinner. Then, after you finish eating, all you'll have to do is your beating, and if you use an electric mixer, it will be even faster until serving. Have someone do the dishes while you make dessert and the timing should be just about perfect!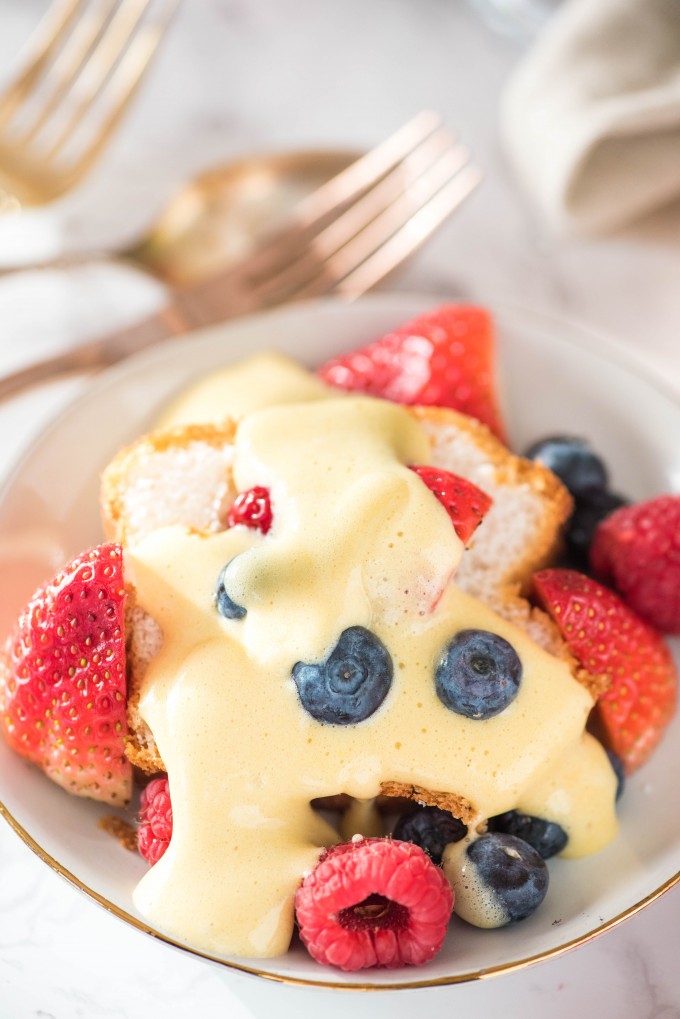 Equipment need to make this Italian Zabaglione recipe:
saucepan – This saucepan will help to evenly heat the custard.
Glass Bowl – This set of glass bowls is just what you need to create the double boiler to cook the custard.
Hand Mixer – This hand mixer takes all of the work out of stirring the custard.
Recipes similar to this Zabaglione dessert recipe: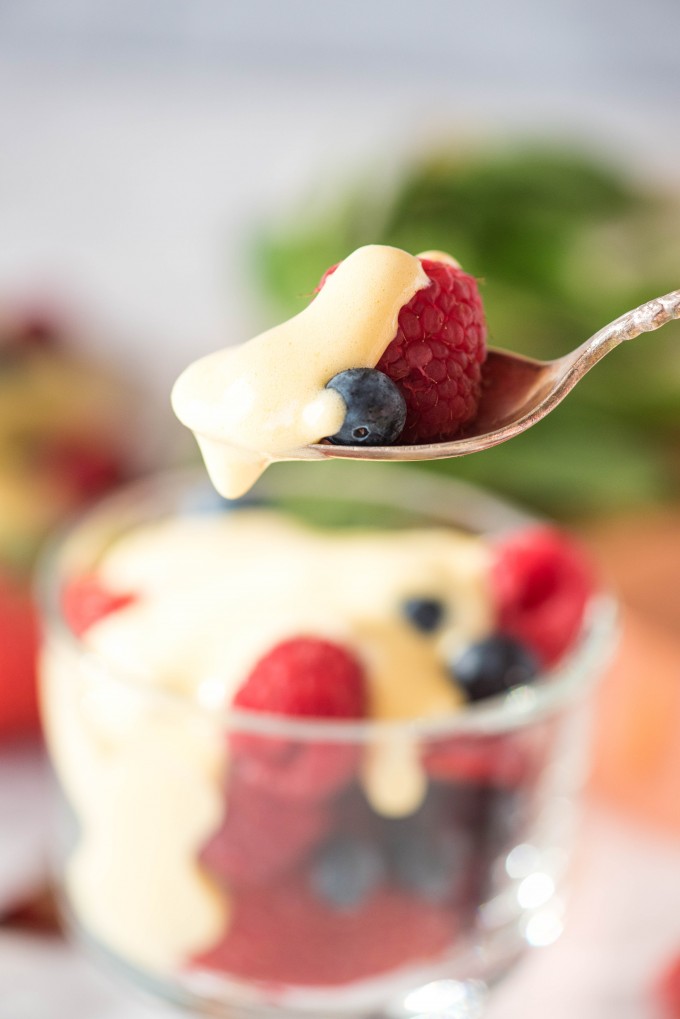 Zabaglione
Ingredients
4

egg yolks

1/4

c

sugar

1/2

c

marsala wine

Fruit or cake

for serving
Instructions
First, set up a double boiler. Set a saucepan of water on the stove, and bring it to a simmer. Ensure that a large glass bowl will fit in/on top of the saucepan later.

In the glass bowl, whisk together (either by hand or with an electric hand mixer) egg yolks and sugar until pale yellow and creamy. Set on top of the pot of simmering water. Add marsala and continue to beat until custard forms soft mounds, 15 minutes or less. Note: this will foam up and double or triple in volume during cooking. Serve atop sliced fruit  or plain cake (pound cake, angel food cake, etc.)