This Spicy and Smoky Candied Bacon Burger is the best bacon burger recipe! It has candied bacon, onion straws, a juicy burger patty, melty cheese and a delicious spicy sauce!
Is everyone totally excited that it's finally time to grill? Nothing screams grilling more than a fabulous burger.
I had the opportunity to go check out the new Sprouts in Tampa recently.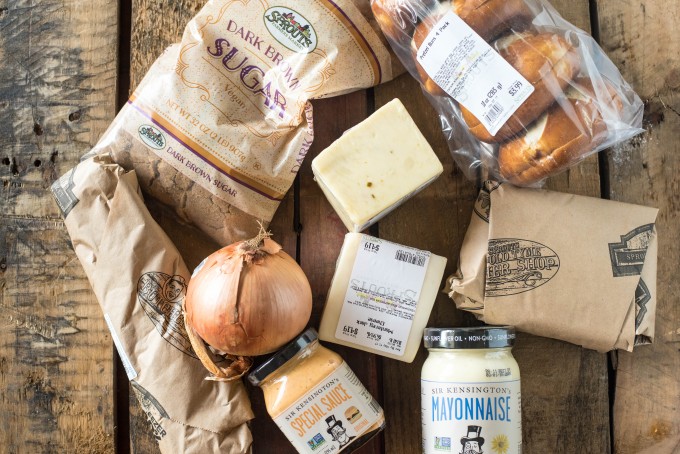 Sprouts Farmers Market is an organic grocery store without the organic price tag attached. I was pleasantly surprised to find tons of products, both new and familiar, with a price tag that didn't make my AmEx weep.
There were four rows of bulk self-serve bins, with everything ranging from amazing chocolate goodies, to granola blends. They encouraged sampling of anything you wanted to try. I used the opportunity to see what Michael thought of one of my favorite sweet treats, chocolate covered raisins. He was pretty grumpy when we were there, but fell in love with the raisins and perked right up.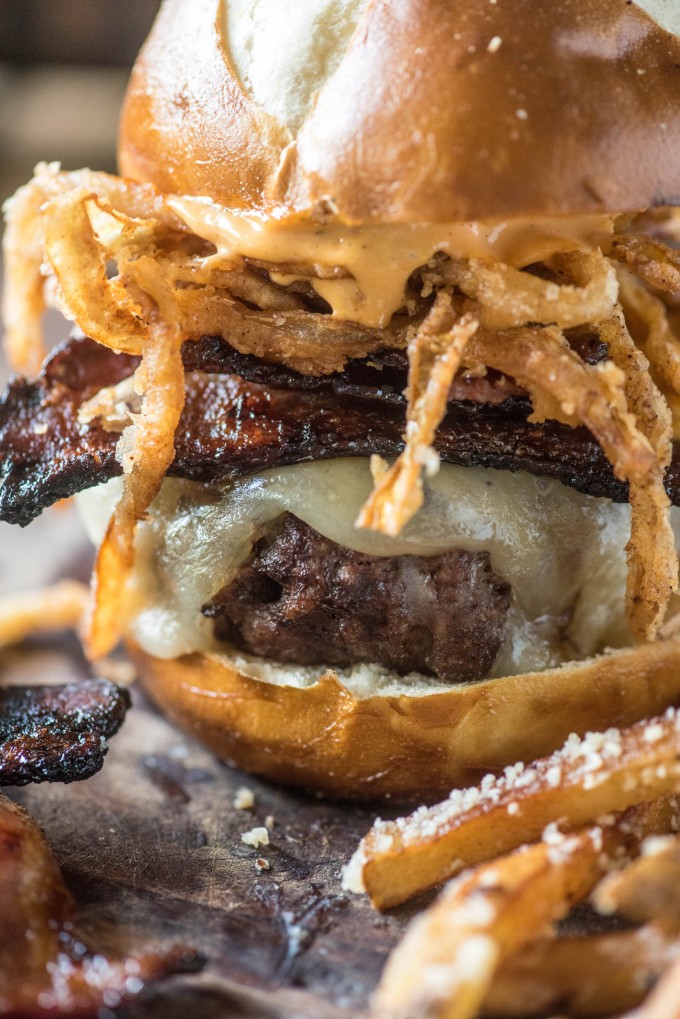 As a general rule, I don't buy most things organic. There are some things that I will definitely buy (eggs being one of them) but it's not one of my main focuses what I'm shopping.
However, there is one thing that I will gladly shell out a few extra dollars for: quality meat. I mostly try and go to our local butcher to get meat for us to eat; but it's just not always possible to get over there. Sprouts has an absolutely beautiful looking meat case, filled with grass fed beef, thick sliced bacon and perfect looking steaks. Buying quality fed beef is one of those food buying decisions where I think that you can really taste the difference. I try and go for free range grass fed beef as much as I possibly can, because I do truly believe that there is a better taste, which leads to a better meal.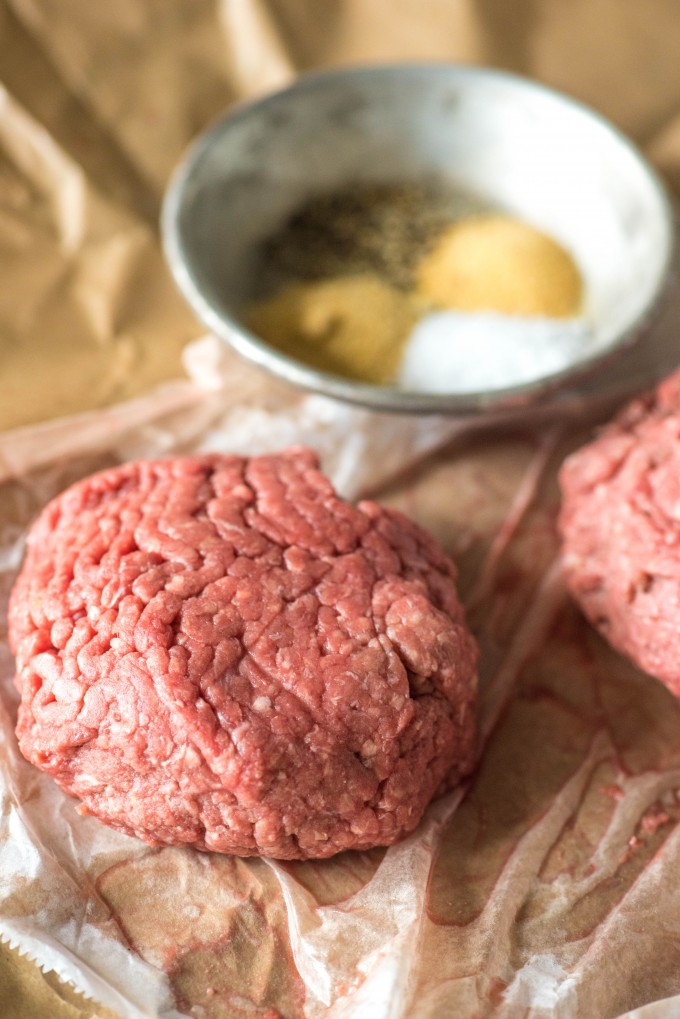 I also want to comment on something else I noticed when I was there. Every employee I encountered seemed genuinely happy to be there. Whether they were talking to each other or talking to me, people were joking with each other and nearly everybody had a kind smile on their face. That's so rare to find anymore and it was refreshing to see.
I'm so pleased to be partnering up with Sprouts for their Best Burger Challenge. I wasn't totally sure what I wanted to do before I got there, but once I walked past their meat counter and saw this beautiful bacon and gorgeous ground beef, I knew I wanted to do something along the route of a bacon burger.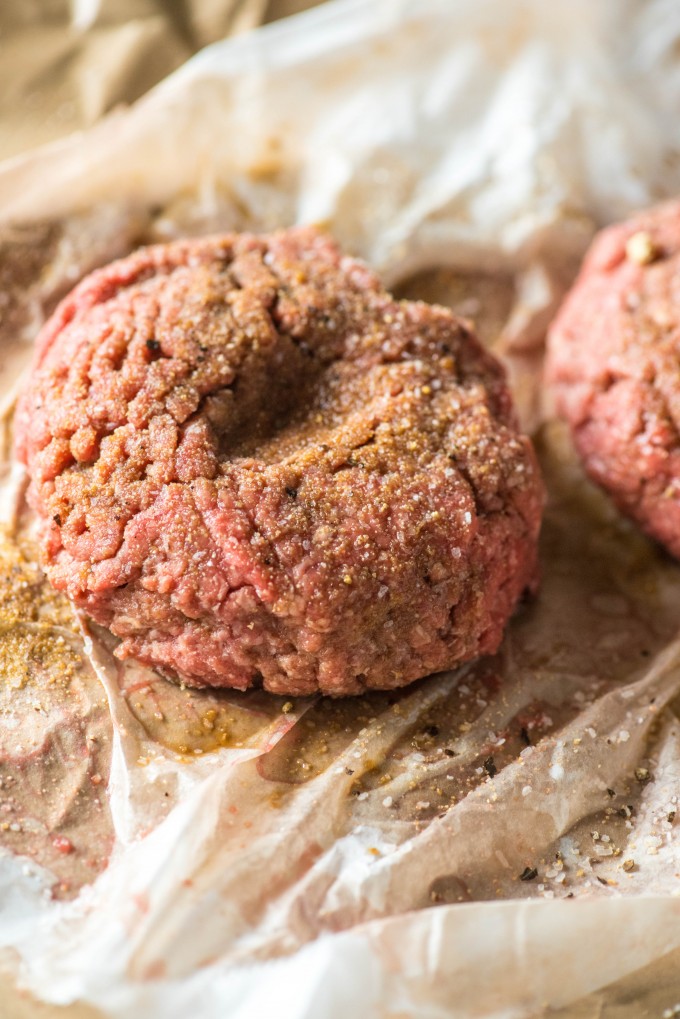 Now on to this delicious burger!
I'm sure many of you may be thinking "oh, a burger with bacon on it. How absolutely revolutionary!" I'll stop you right there- this is not your typical bacon burger.
Generally, I actually don't even like putting bacon on burgers. I feel like all you end up tasting is bacon. But this is different. I used my grill to actually candy the bacon, rather than just throwing on some overly crispy or under cooked and chewy bacon on top of a burger for the sake of having it there.
Doing the candying on the grill gives the bacon a smoky and sweet taste that is truly unbelievable. I topped it off with some fried onion straws that give it a light crunchiness for a little bit of different texture.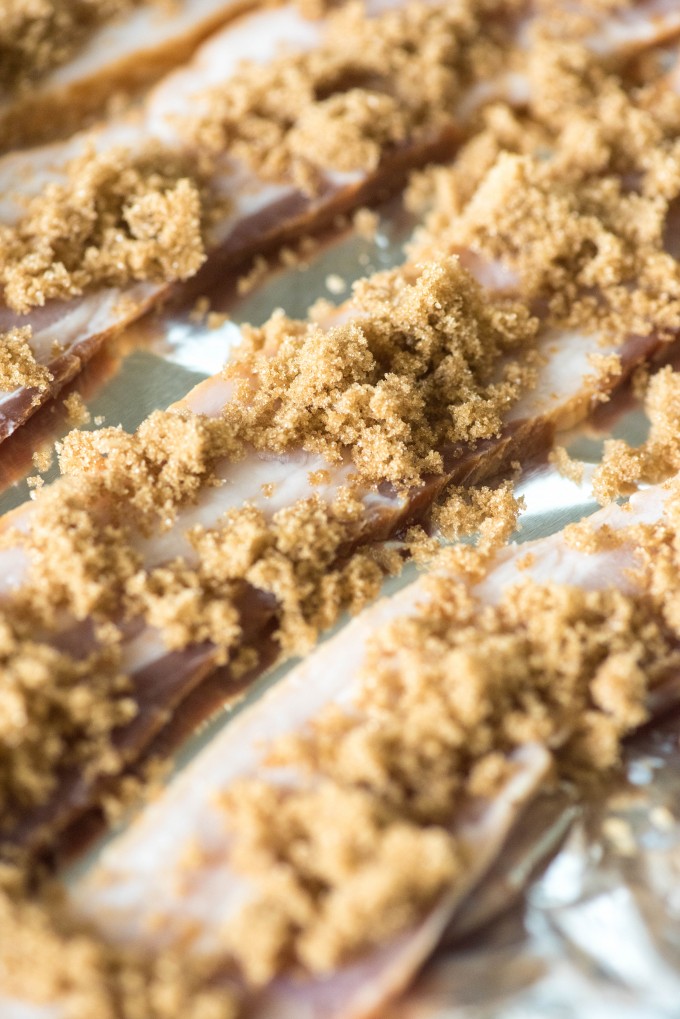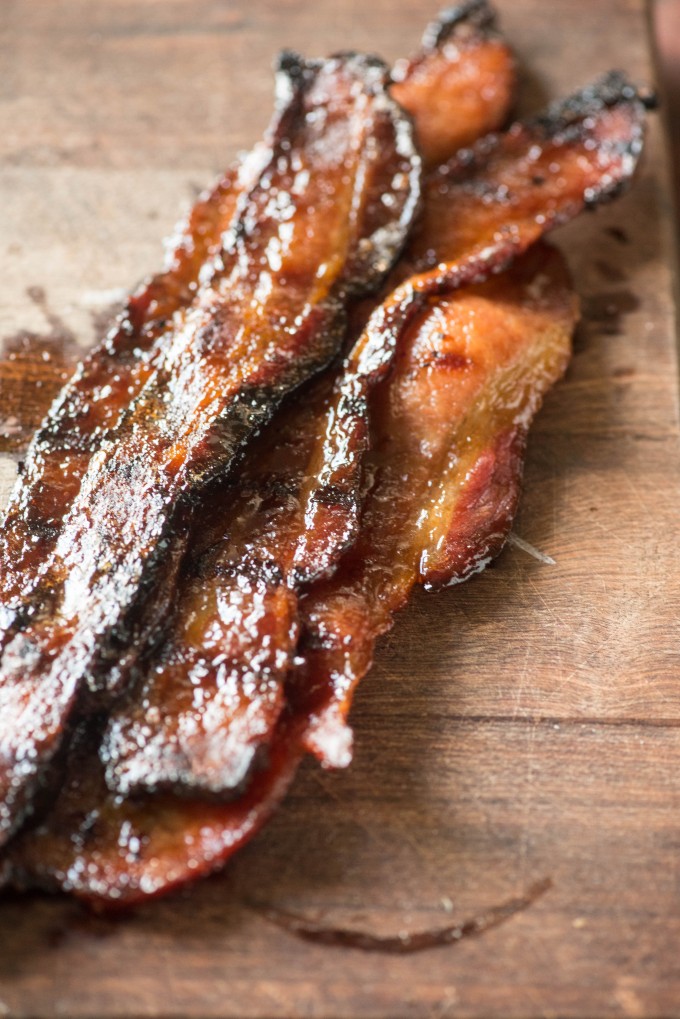 My original plan was to do a Sriracha mayo for a sauce on this – something to balance out the sweetness on the bacon. However, once I started wandering down their condiment aisle, I spied this Sir Kensington's Special Sauce. I wasn't exactly sure what Special Sauce was, but after looking through the ingredient list- basically an aioli with mustard, relish, jalapeños and dill- I decided to grab that as well. I bought some of Sir Kensington's Mayo too, just in case I didn't like it and wanted to make the Sriracha mayo after all.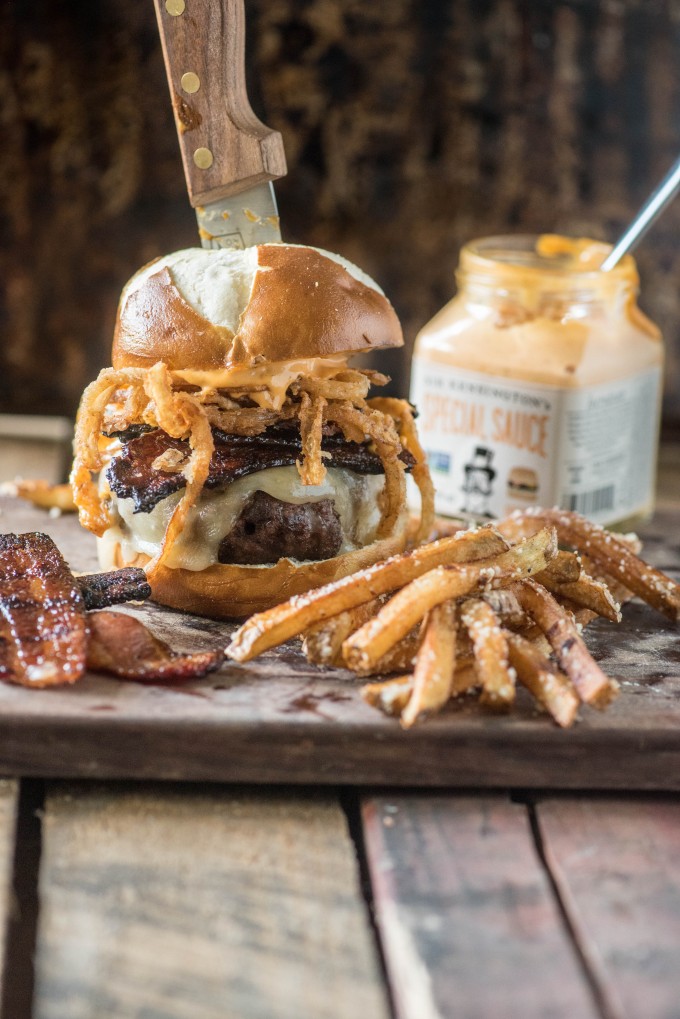 As far as the burger goes, it definitely is a little more labor-intensive. But the extra effort has a huge payoff! All of the components can be made simultaneously, so while it might be a busy 20 to 25 minutes, it's definitely doable.
I did love the Sir Kensington Special Sauce, and used it on the burger. If you can't find something similar in the store, you can easily make a Sriracha mayo. Just mix a half cup of mayo with 1 to 2 tablespoons of Sriracha, according to your taste.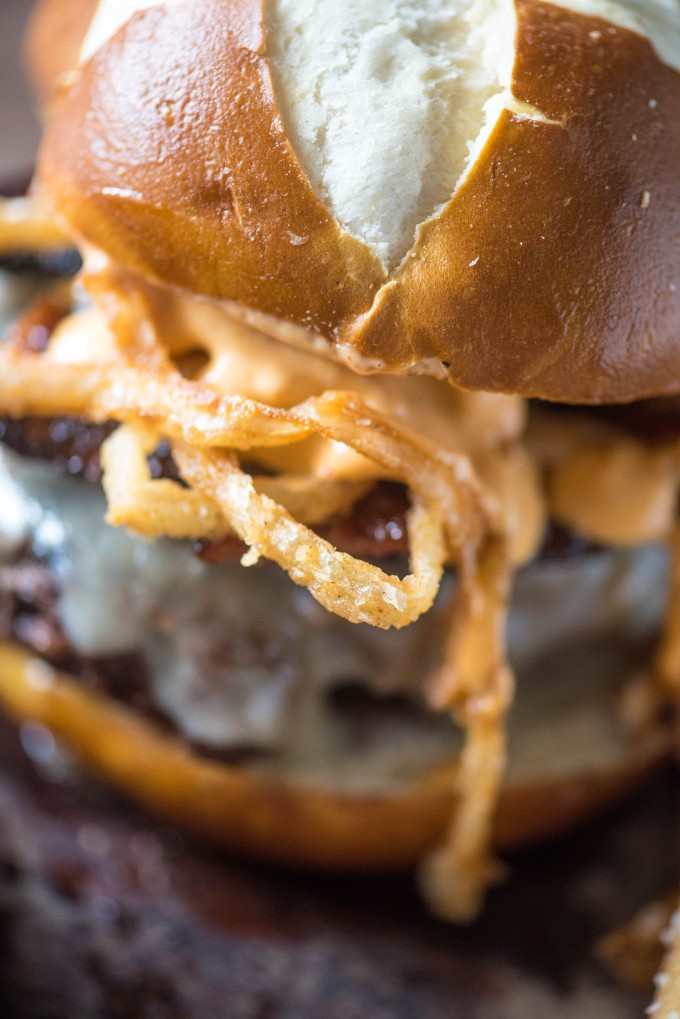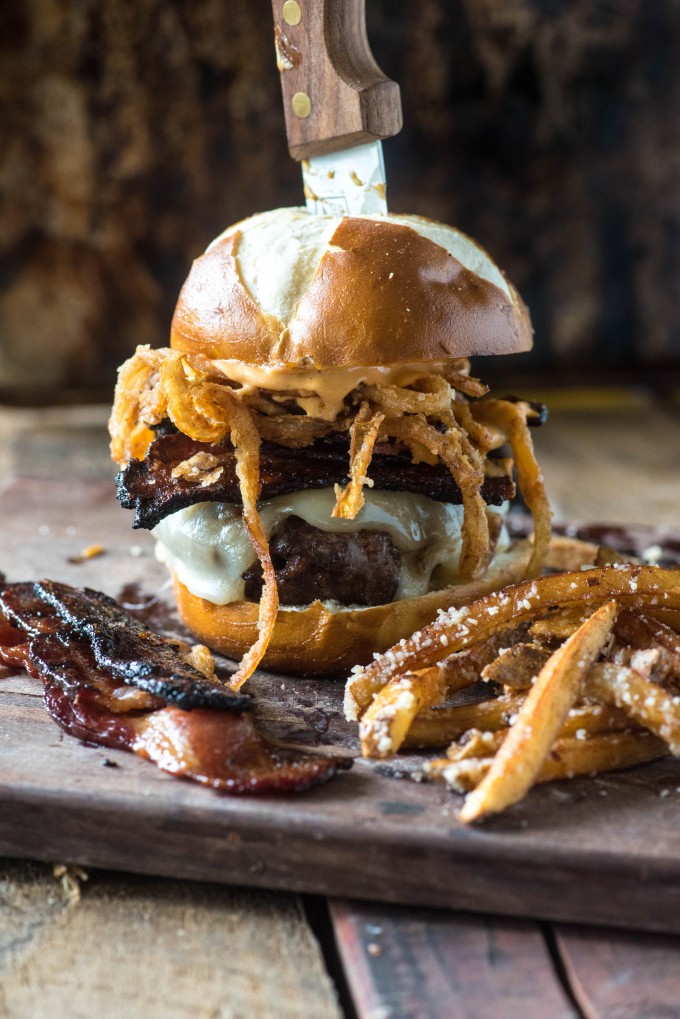 If you liked this bacon and cheese burger, you'll also love these recipes:
Spicy & Smoky Candied Bacon Burger
This Spicy and Smoky Candied Bacon Burger is the best bacon burger recipe! It has candied bacon, onion straws, a juicy burger patty, melty cheese and a delicious spicy sauce!
Ingredients
Burger:
1

lb

ground beef

1

teaspoon

salt

1

teaspoon

garlic powder

1/2

teaspoon

onion powder

1

teaspoon

pepper

1

tablespoon

Worchestershire

2

thick slices Monterey Jack Cheese

2

pretzel buns
Bacon:
4-5

slices

thick cut bacon

1/3

cup

brown sugar
Onion Straws:
1

large yellow onion

cut into 1/4

1

cup

flour

2

teaspoons

salt

2

teaspoons

paprika

2

teaspoons

oregano

Vegetable oil

for frying

Special Sauce
Instructions
Start the bacon. Preheat a grill on high heat. Lay out your bacon on a piece of aluminum foil and sprinkle with dark brown sugar, 2-3 tablespoons per slice. Add the aluminum foil to the grill and turn temperature down to medium- low. Cook for 15 minutes. Carefully remove from the foil onto the grill rack. Continue cooking for another 5-6 minutes, until crisp. Cut each piece in half.

Onion straws: In a large ziplock bag, combine the flour, oregano, salt and paprika. Beat the egg in a small bowl. Working a few at a time, Dip the onion into the egg, let the excess drip off, and place in the flour bag. Seal and shake to coat. Heat 1" oil in a pan (I used a cast iron skillet) to 350. Working in batches, fry the onion straws to golden brown, 3-4 minutes. Remove to a bowl lined with paper towels.

Shape the ground beef into two patties about 1" thick, handling it as little as possible. Combine the salt, pepper, garlic powder and onion powder in a small bowl, stir to combine, and season the burgers. Use your thumb to make a dimple in the center of each patty, and sprinkle each with 1 tablespoon Worchestershire.

Raise your temperature back to medium high. Add your patties to the grill and cook for about 5 minutes. Flip and cook for another 5 minutes, until the temperature is around 150F. Place your bun, cut side down on the upper rack of your grill (or away from direct heat). Add your cheese slice to the burger and cook until the cheese is melted and the temperature has reached 160F. Remove all from grill.

Assemble your burger- bottom bun, burger, 3-4 pieces of candied bacon, and a handful of onion straws. Spread a couple tablespoons of Special Sauce on the top bun and top off your burger.