This Mushroom Burger is smothered with a layer of caramelized onions and mushrooms, sandwiched between two layers of cheese and aioli! The best mushroom and swiss burger!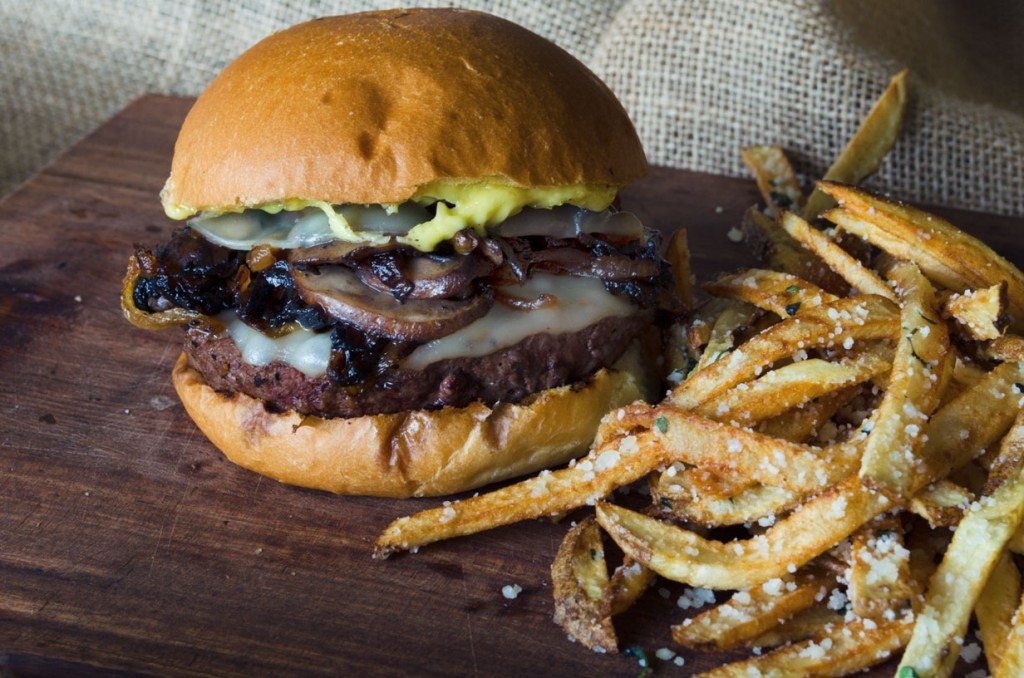 This post has practically written itself- talk about a comedy of errors.
I just got back from some much needed R&R with my family down in Florida Keys. It was wonderful to relax and unwind and unplug a little bit for a week, but I knew that I had this burger to make it and photograph upon my return. I already knew exactly what I wanted to do, as this is one of my favorite burgers.
To me, there are few things as delicious as biting into a juicy, medium rare mushroom burger with melted provolone cheese and caramelized onions- bonus points if there's a garlic aioli on there too. So on Monday, I did the expected post-vacation grocery store trip. I was thinking about all the things that I needed to make this – namely, ground chuck and hamburger buns. Onions are always in the house, as well as the ingredients to make aioli.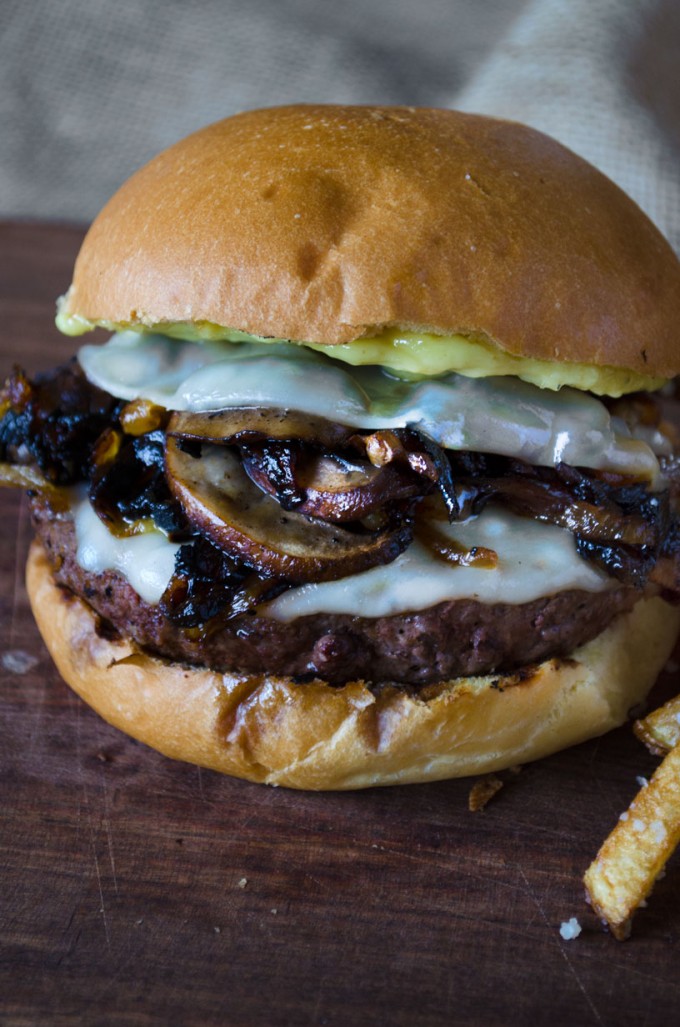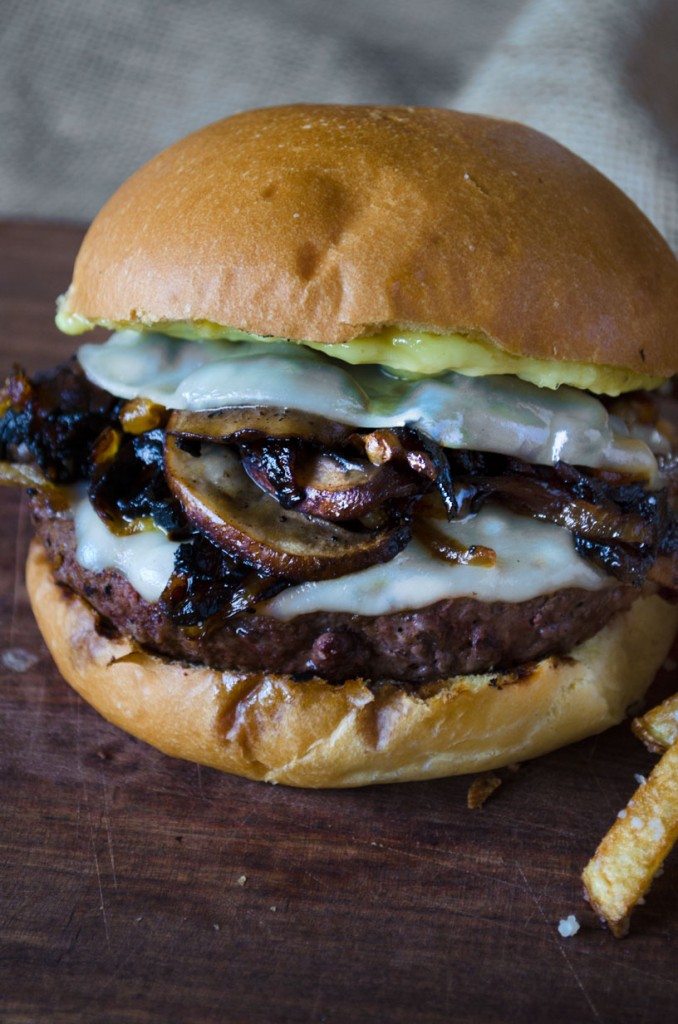 I got home, threw everything in the fridge, laid Jonathan down for a nap, and set out making my aioli. For those of you who aren't in the know, aioli is a garlicky mayonnaise. It's made by puréeing together lemon juice, egg yolks and garlic, then sloooowwwwlllyyyyy adding in oil to achieve a creamy emulsified dressing.
Let me tell you what didn't happen- a creamy emulsified dressing. This thing looked more like Italian salad dressing than anything else.
I did a quick Google how to fix a broken aioli and it said to beat another egg yolk in a separate bowl and slowly whisk in the broken dressing.
I did that. It didn't work. I cursed a lot.
We both had a good laugh and then I realized I forgot mushrooms at the store too. She told me to back away from the kitchen, because I clearly was not destined to do this right now.